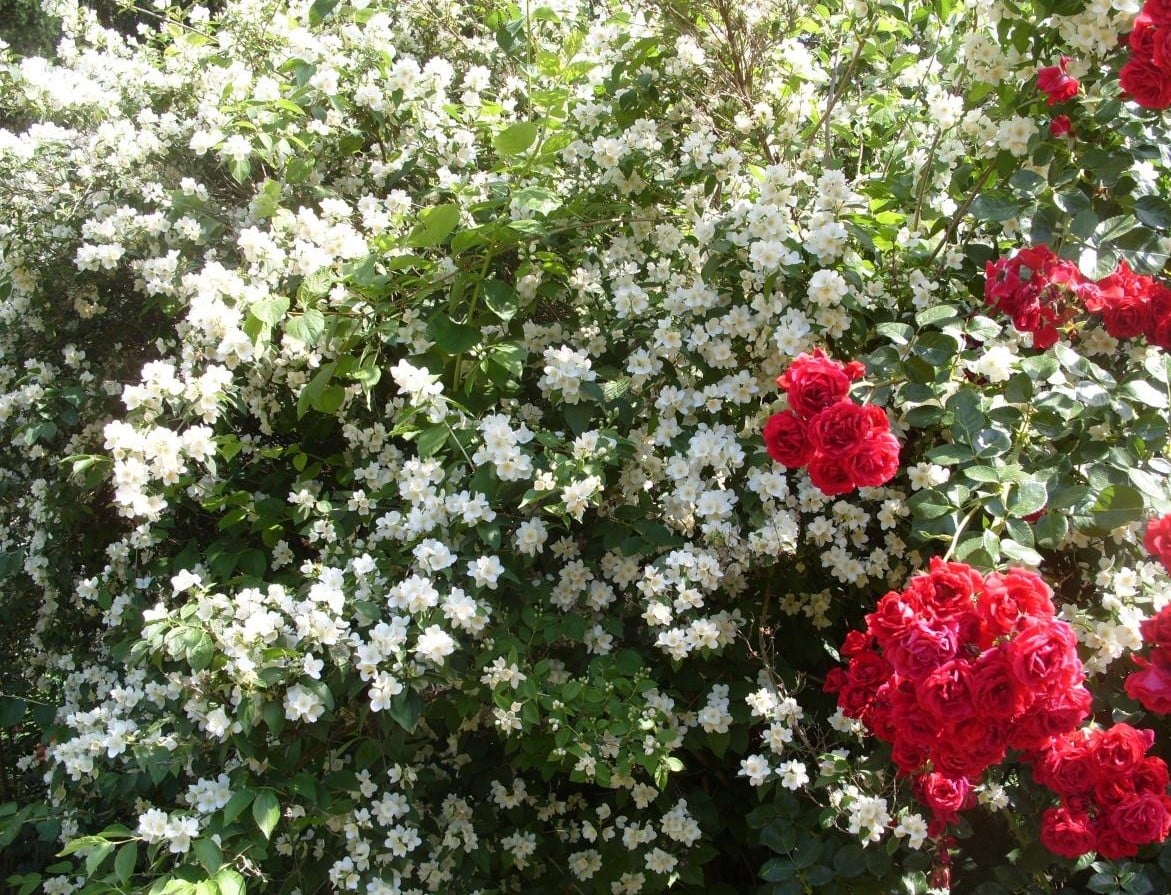 June is the time of flowering not only of the fictitious orange, but also of the real jasmine from the Oleic family.
Among these jasmines, the medicinal jasmine stands out with numerous white, star-shaped, medium-sized, up to 2 cm (0.8 in) long, flowers with a delicate, oriental aroma and white color. Blooms from June to November.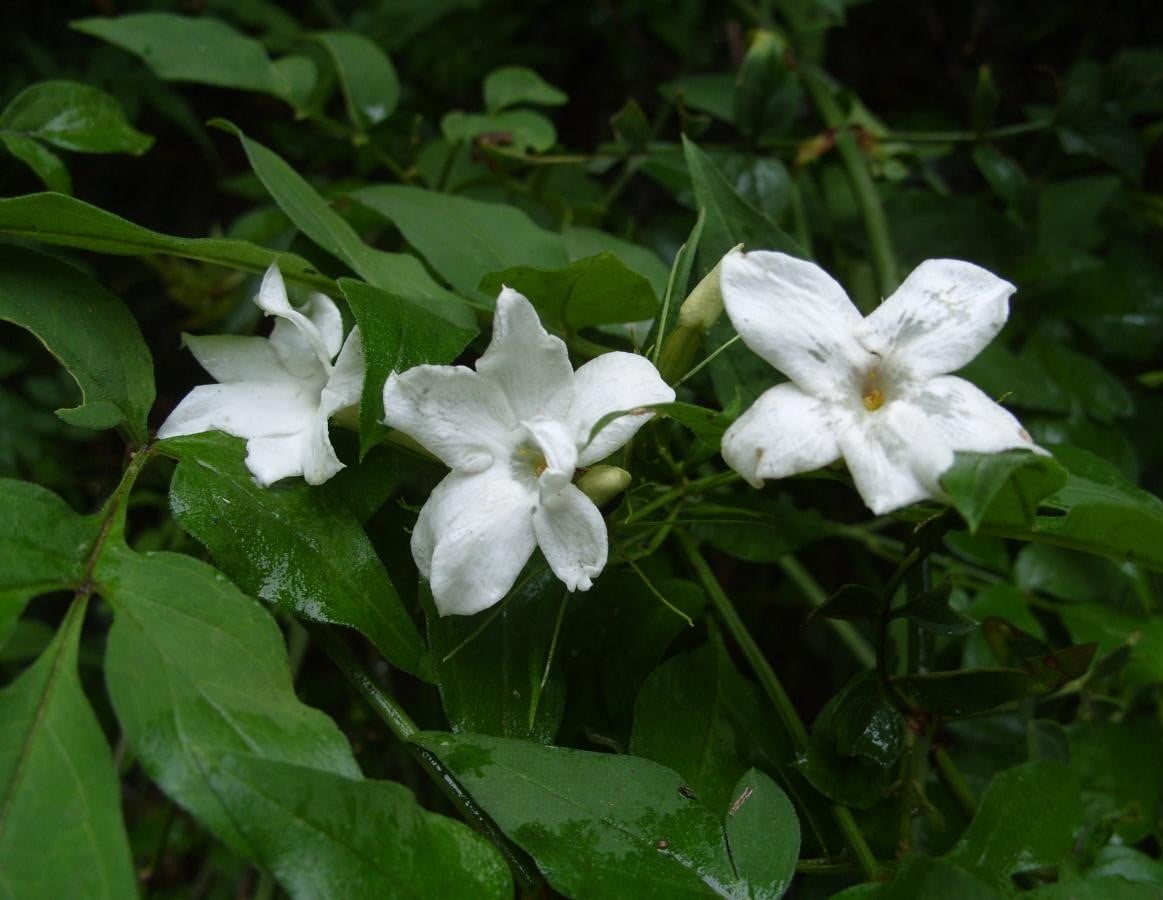 A luxurious, delicate oriental fragrance with citrus notes exudes yellow jasmine flowers. Its homeland is Afghanistan, the Himalayas, and southwestern China. In the garden, it grows well and overwinters.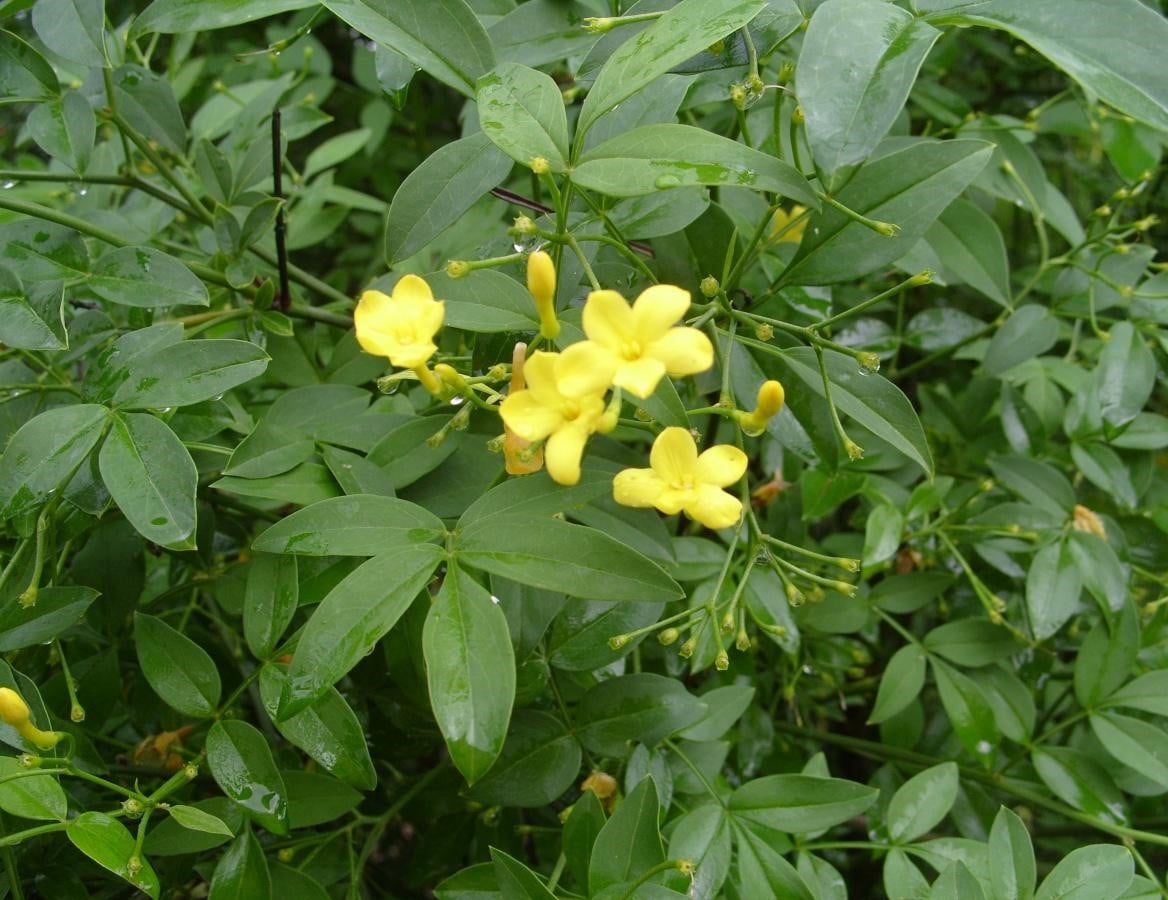 Among these types of jasmine with pink flowers, this bee jasmine is an evergreen vine. Small flowers with a delicate vanilla aroma bloom in May.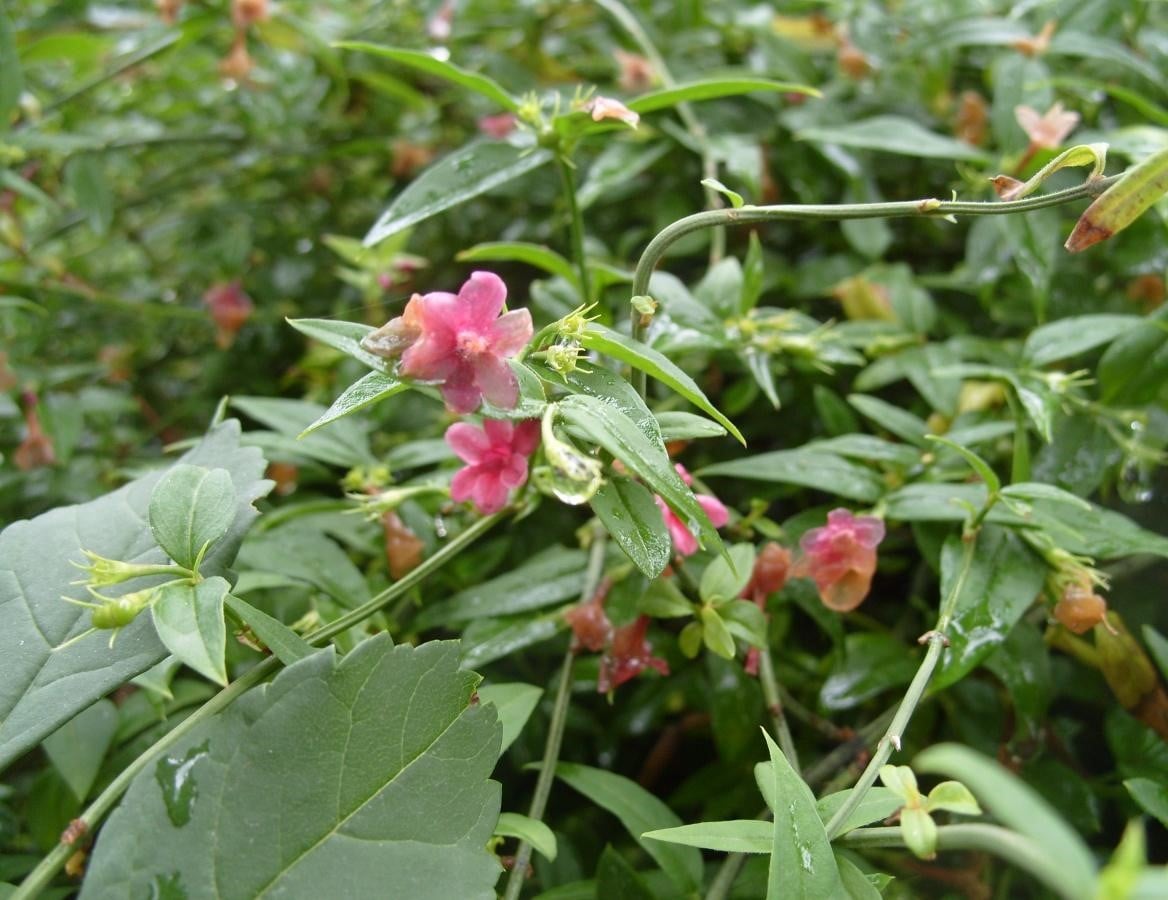 Please note that jasmine with fragrant flowers excitingly affect the erotic sphere, they are able to enhance the joyful state when meeting with other people.
Earlier, in April, the evergreen jasmine fruticans blooms, but its yellow flowers are almost odorless.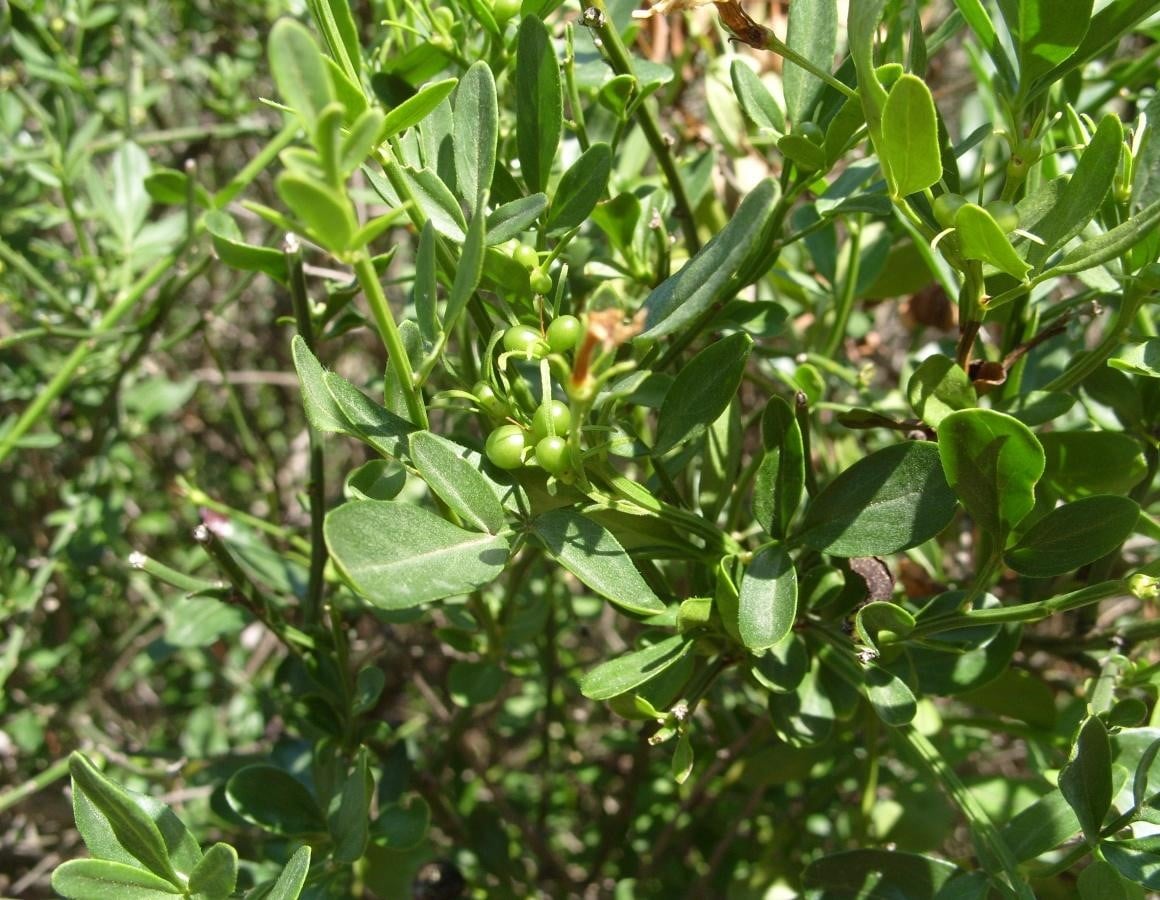 Winter jasmine mesnyi, syn. J. primulinum and Jasminum nudiflorum. Elegant, tubular, almost odorless jasmine flowers bloom tirelessly on the twigs of leafless shoots from January to the end of April, and the peak of flowering occurs in February, when the bushes become completely yellow.