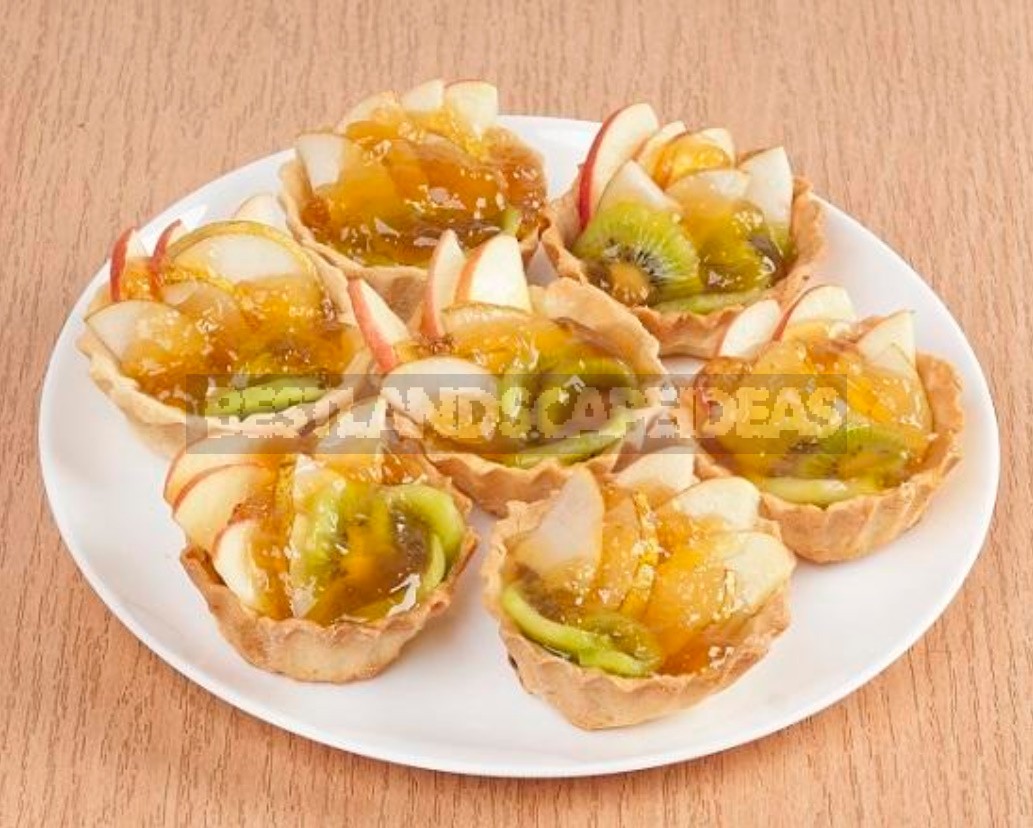 If you really like to cook, especially something new, and every weekend you try to come up with unusual dishes, pay attention to tartlets with fruit. This dessert is sure to please you. To make sure that the baskets do not swell during baking, before baking, they should be pricked in several places with a fork or cover with baking paper and pour a little beans on top. Enjoy your tea!
Ever need:
300 g flour,
150 g margarine,
100 g of sugar,
1 egg,
1 teaspoon of baking soda,
vegetable oil for baking,
500 g of fresh fruit.
For jelly:
200 g of sugar,
20 g gelatin,
1 g citric acid,
1.5 cups of Apple juice.
Preparation:
1. Gelatin pour 0.5 cups of Apple juice for 30 minutes, then dissolve in a water bath and strain. In 1 Cup of juice, add sugar, citric acid, bring to a boil, cool slightly. Pour gelatin into the resulting mixture and stir.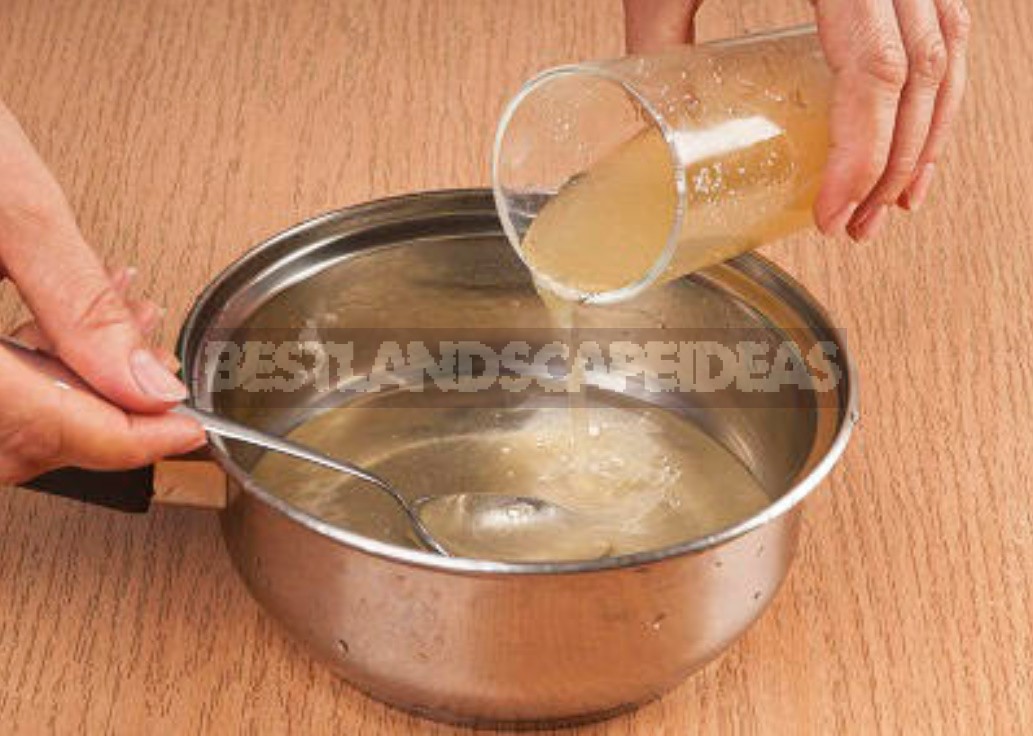 2. Combine the flour with baking soda and sift through a sieve. Beat the egg with a whisk. Pre-softened margarine rub with sugar, add the egg and flour with soda, knead the dough. Roll out the dough into a layer about 0.5 cm thick and cut out round tortillas.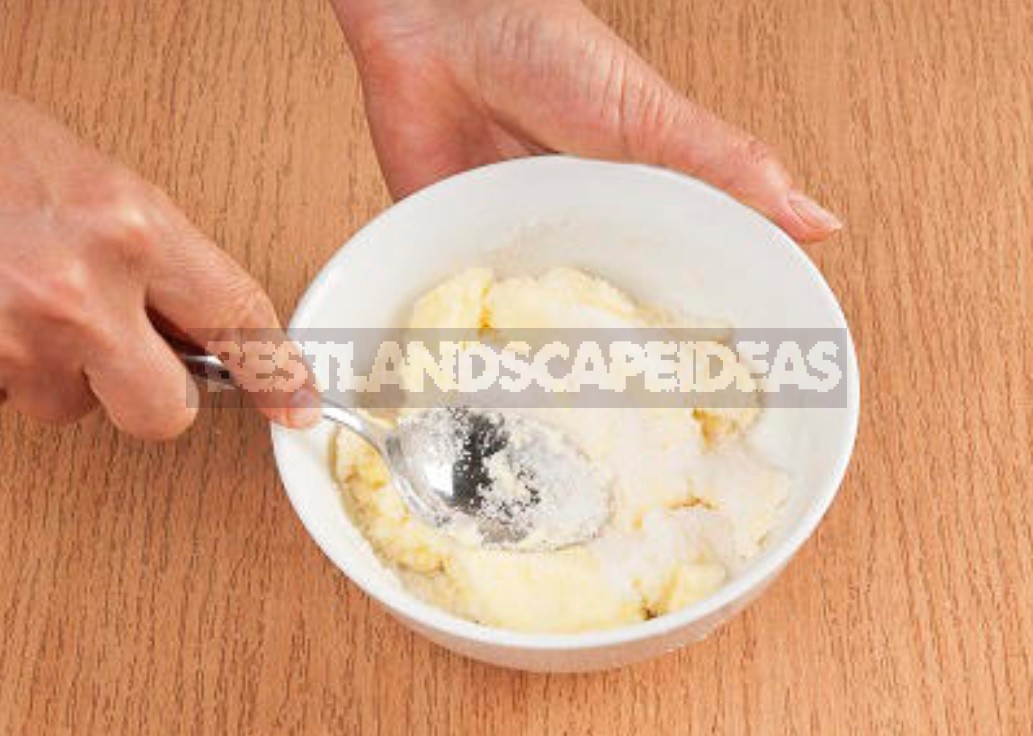 3. Put the dough tortillas in greased cupcake molds, press against the walls of the molds. Bake the baskets for 10-12 minutes in the oven at + 180…200°C. Then allow the baskets to cool, remove from the molds.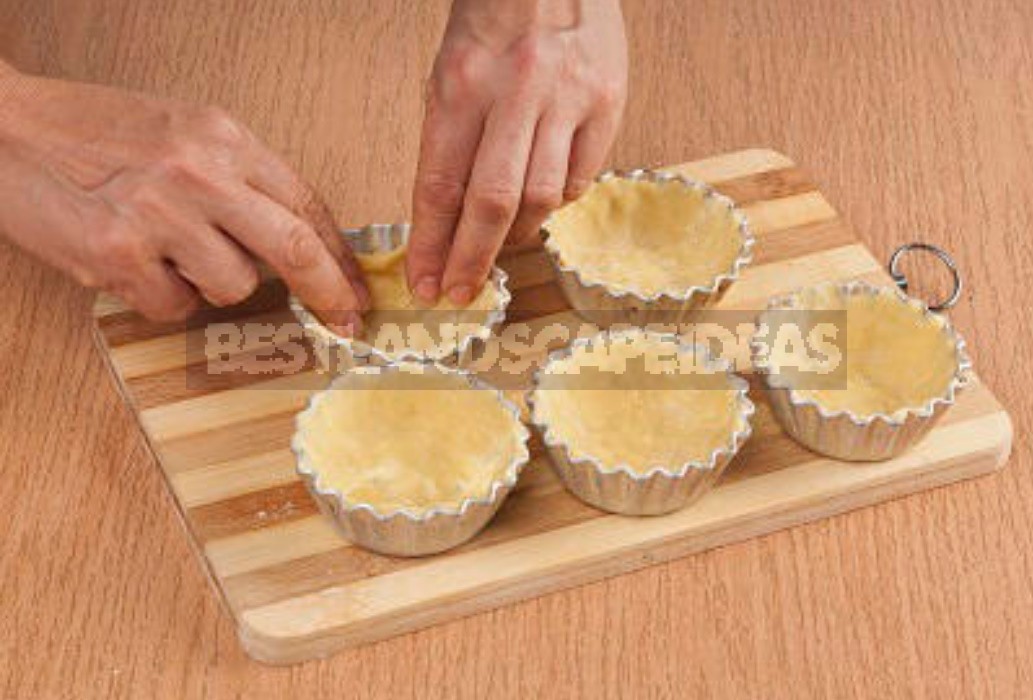 4. Wash the fruit, if necessary, clear the seeds, cut into small slices. Fill baskets with sliced fruit.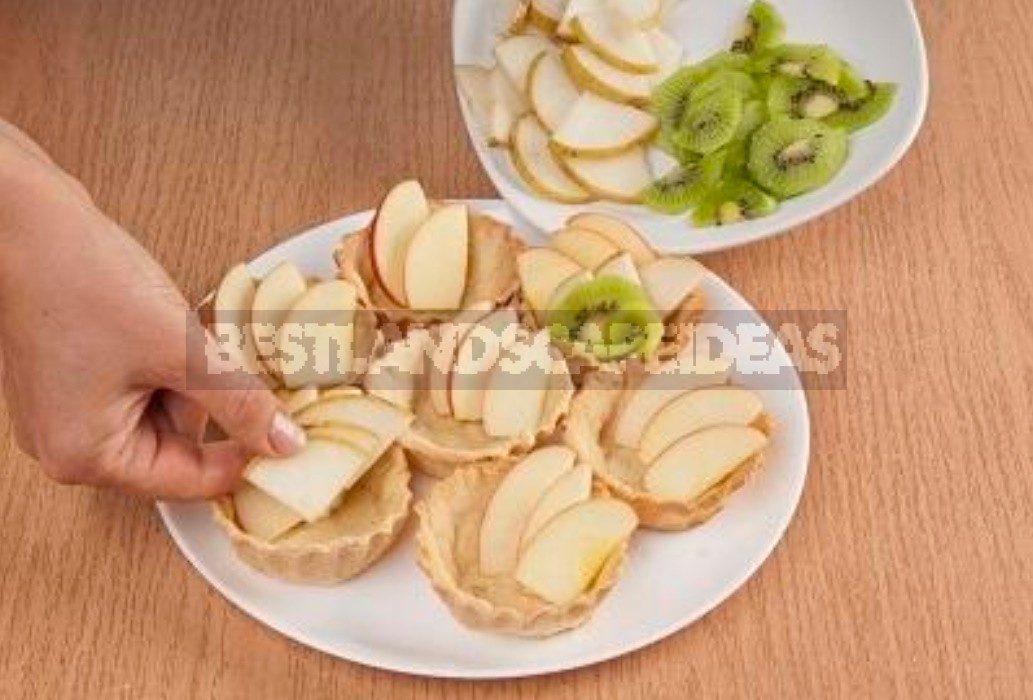 5. Pour the sliced fruit with half-frozen jelly, put it in the refrigerator for 2-3 hours, so that the jelly is completely frozen.