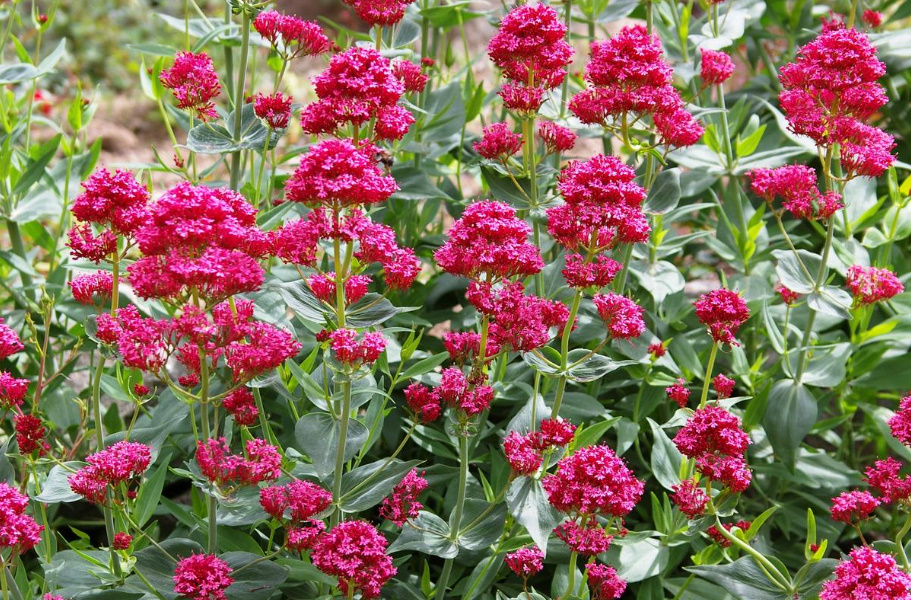 Herbaceous perennials, blooming for several months, from year to year determine the image of garden beds. And if they are also unpretentious, then this is a real godsend for those summer residents who come to their sites by collisions. Without bothering with new plantings and painstaking care, you can admire the wonderful flowering of these plants for more than one year.
Among them are plants with very different requirements for growing conditions, so you can find species for almost any corner of the cottage.
Long-flowers for sunny places
Rudbeckia fulgida, Coreopsis, Salvia nemorosa and other sun lovers will show themselves in all their glory in open places.
In suburban flower beds, 2 species of coreopsis native to the USA are most common — C. grandiflora and C. lanceolata. These are representatives of the Asteraceae family. Winter hardiness for both, according to USDA data, corresponds to zones 4-9.
Their golden-yellow flowers will cheer you up from the first days of June (in the south — from the end of May) until the end of summer. The first is 45-90 cm high and 45 cm wide; the second is 60 cm high and 45 cm wide. They are light-loving, like dry drained soils. Both have a lot of varieties. Propagated by dividing rhizomes.
Perhaps the leader in the duration of flowering in sunny places is Lobularia maritima. In the south, this perennial (in other regions it is grown as an annual) blooms from May to December!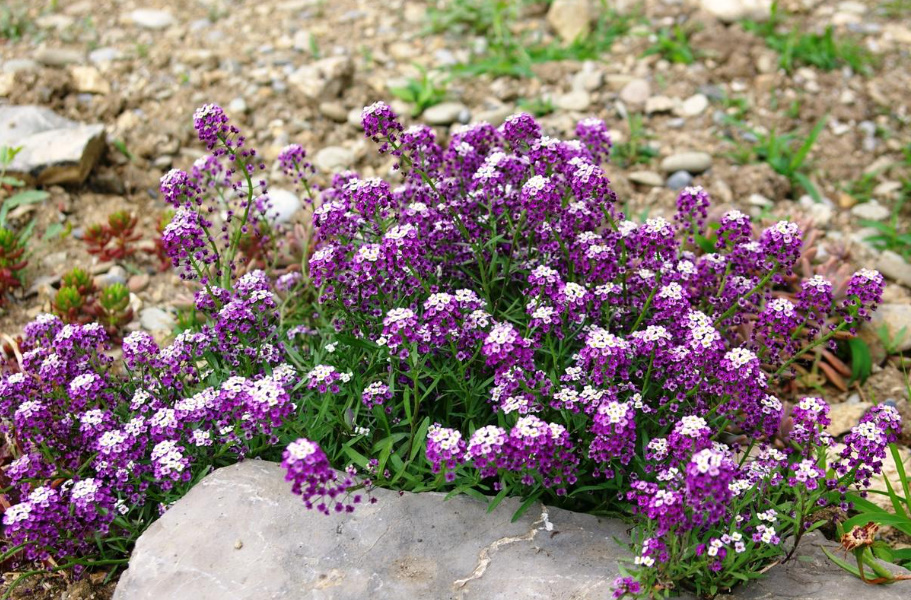 From May until late autumn, Argyranthemum frutescens blooms tirelessly.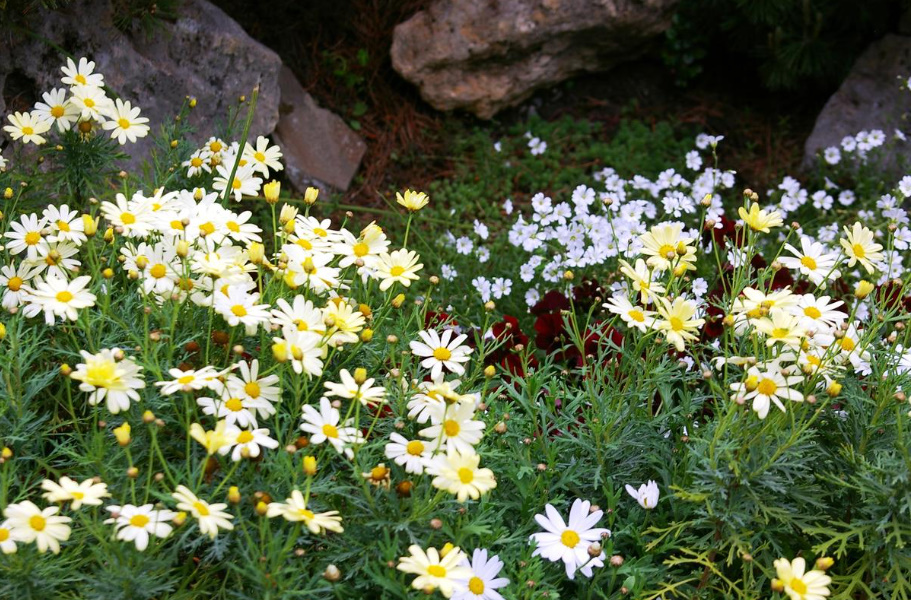 At the end of spring, the beautiful Osteospermum begins its flowering, which perfectly winters in the south in the open ground.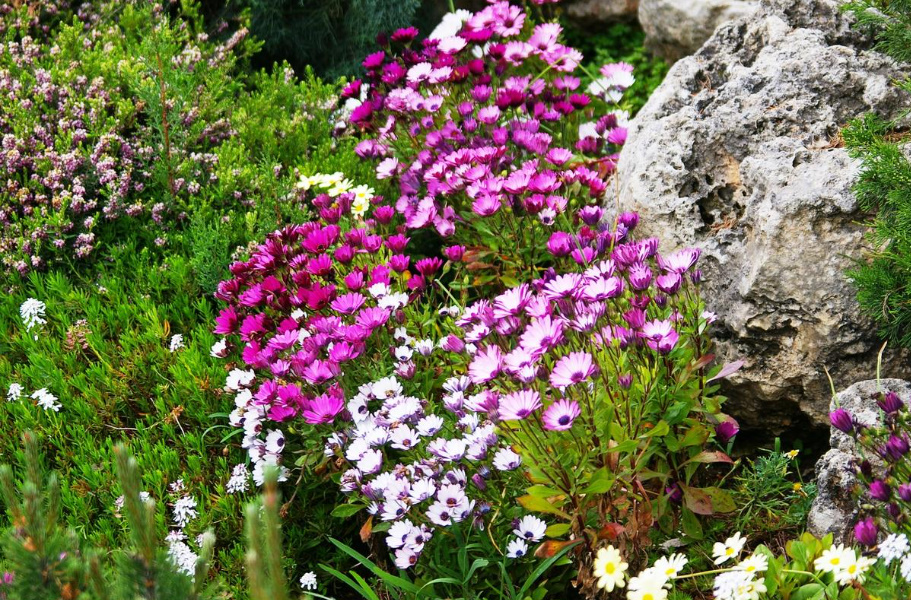 Centranthus ruber is a perennial native of the Mediterranean, where it is called red valerian. And this is not accidental, because it is from the Valerianoideae family. Winter hardiness, according to USDA data, corresponds to zones 5-8.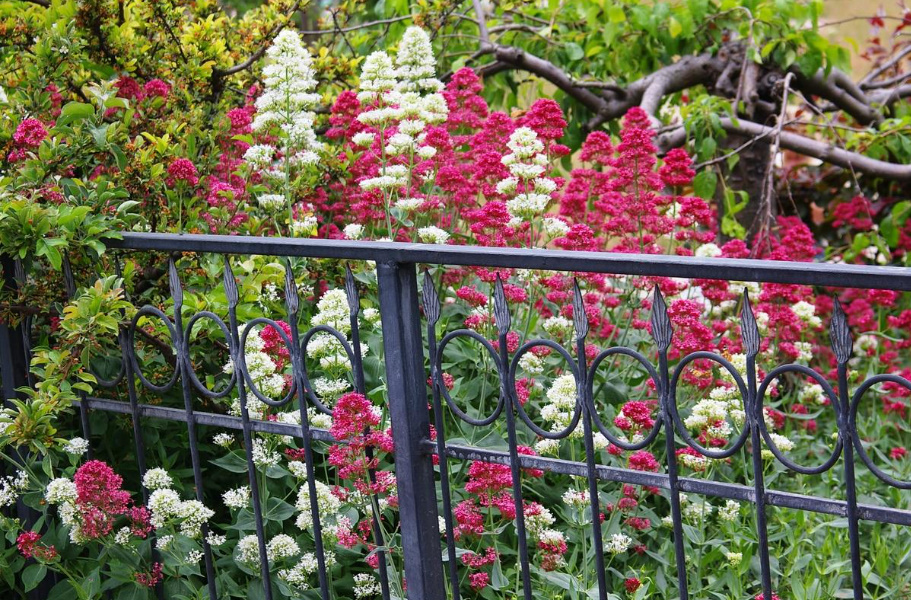 The bush is dense, up to 1 m high and wide, the bases of the shoots are lignified. The leaves are lanceolate to oval, up to 8 cm long. The flowers are funnel-shaped, small, with a pleasant aroma, white, pink, crimson, collected in thick panicles. Blooms from May to the end of summer. Unpretentious, can be content even with cramped conditions: feels great not only in mixborders, but also in the narrow space between stones, slabs. The plant is prone to overgrowth, so it is more suitable for medium and large cottages. Propagated by seeds (through seedlings) and division of rhizomes.
Long-flowers for semi-shaded and shady flower beds
The choice of long-flowered perennials for shady places is more modest, but even here you can find your own plants. Many people love Astilbe with its rich arsenal of varieties.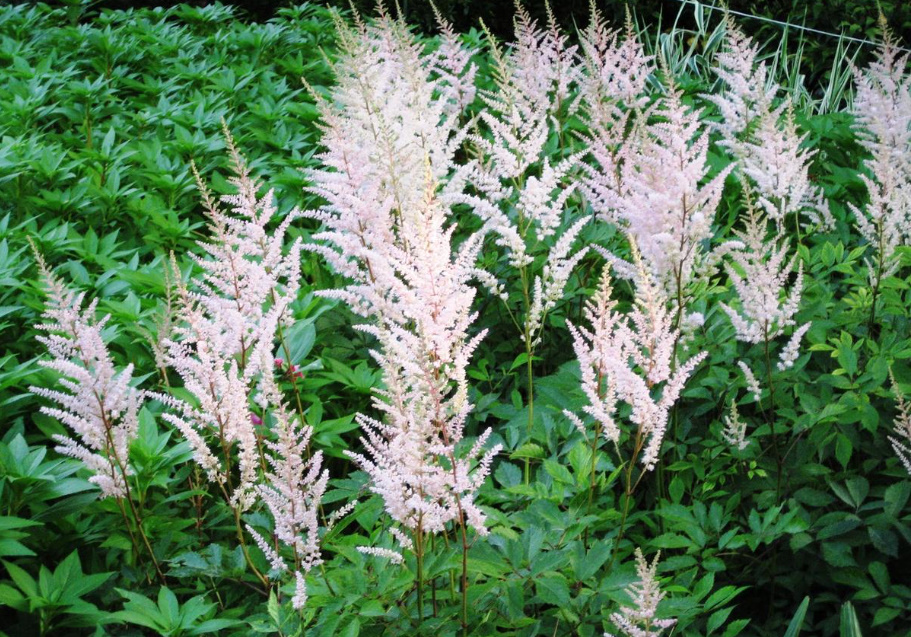 As a groundcover plant, A. chinensis var. pumila, 25 cm high and 20 cm wide, is suitable for such conditions. This dwarf grows well, and dark pink panicles of inflorescences adorn the shadow flower garden until October. Nepeta × faassenii will be no less effective in such conditions.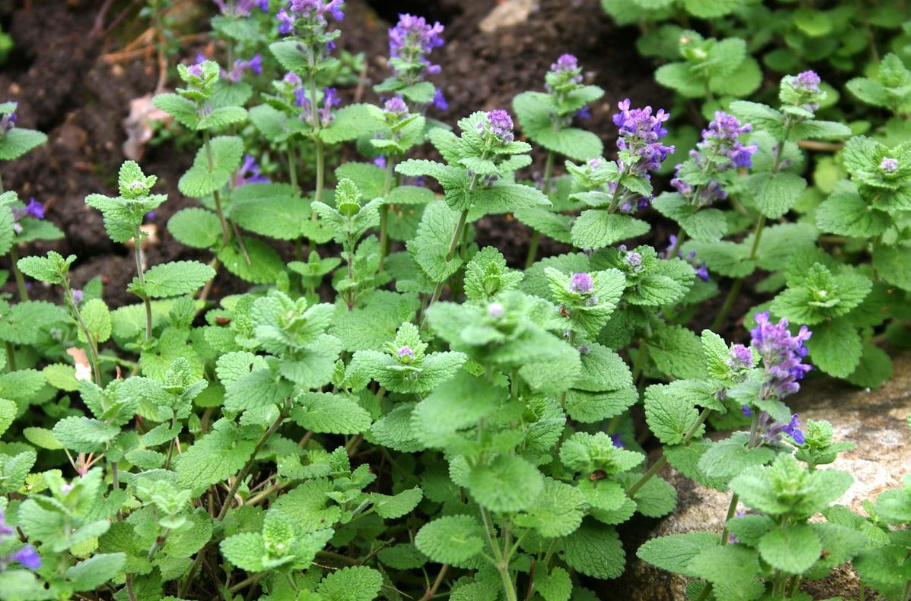 It is not necessary to allocate a separate mixborder for long-flowers. Planted in different places in small groups (3-5 plants each), they will be accent spots even when most of the plants have already died out.
At the same time, one should not strive to use a large number of species and varieties — it is enough to choose only 2-3 species and present them in monoposets.
The same number of groups of each type — color repetitions — will make the compositions more harmonious, visually unite them into one whole and set a certain rhythm. One example of a successful trio: light purple Calamintha nepeta, yellow Oenothera fruticosa and blue Scabiosa.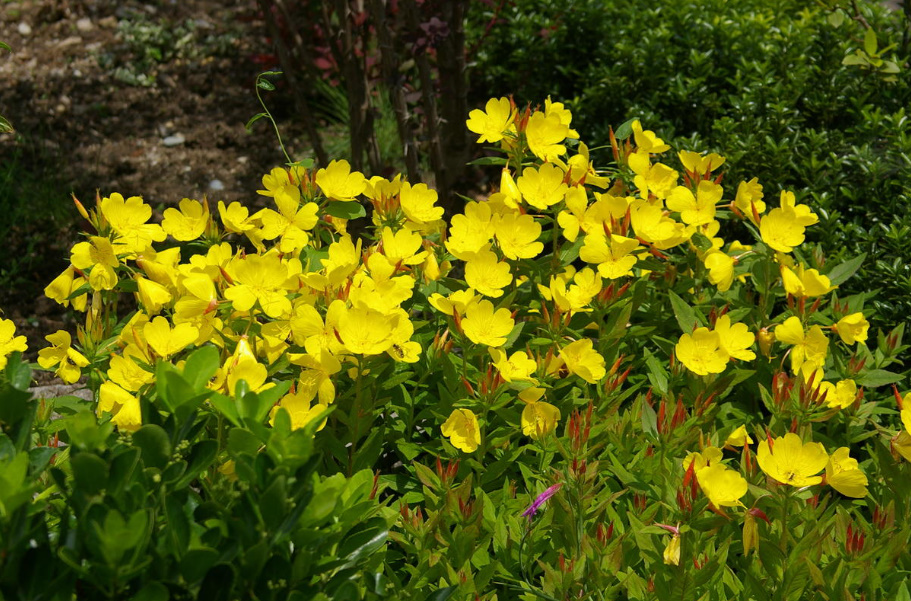 Today, many summer residents like airy-light compositions of herbaceous openwork perennials with both delicate and bright colors of small flowers. As if Gaura, Gypsophila paniculata, Knautia macedonica with small flowers, as if floating above the ground, were created for them. Such long-flowers give the composition a romantic touch.
Gaura lindheimeri is a perennial from the Onagraceae family native to the USA. Winter hardiness, according to USDA data, corresponds to zones 5-9.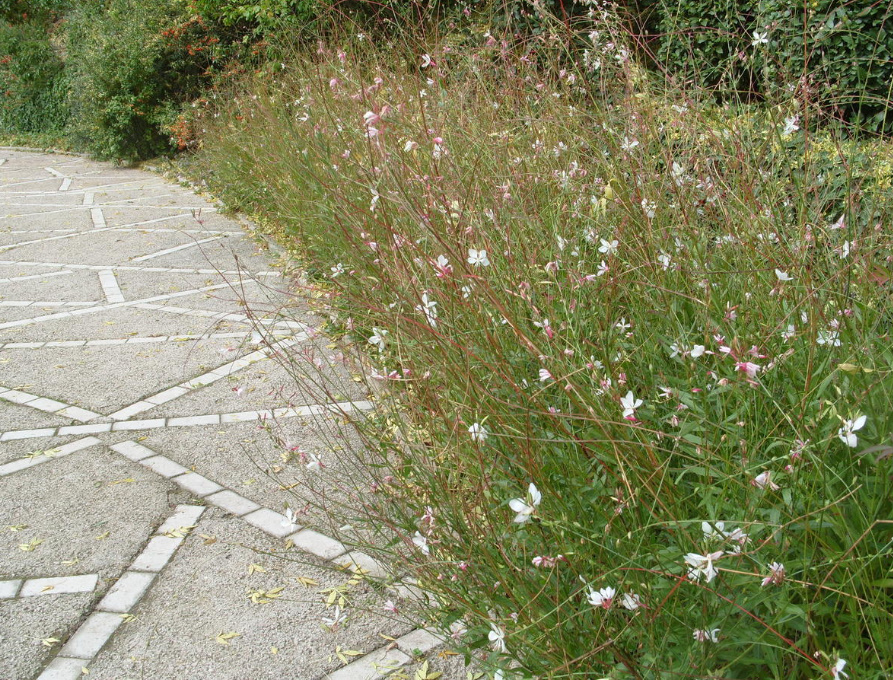 The bush is up to 1.5 m high and 90 cm wide, loose, with thin shoots. The leaves are small, toothed, 2.5-8 cm long. The flowers are white (pinkish—white in buds), 2.5 cm in diameter, collected in loose brushes 20-60 cm long. Blooms from mid—June (in the south – from the end of May) until frost. Loves sunny places, drought resistant. Care is not demanding. Propagated by seeds (sowing — in the 1st half of April), through seedlings. Sometimes grown as an annual. Gives self-seeding.
Decorative varieties:
'Corrie's Gold' — leaves with a yellow border;
'Whirling Butterflies' — 60-75 cm high, gray-green leaves, white flowers with red sepals.
Features of care
Regarding the care of these plants, I can reassure you: they require a standard set of work. In the spring, dry shoots are cut off. If necessary, the plants are divided — or seeds are sown for seedlings. In the open ground, they water, feed, loosen the soil, remove weeds.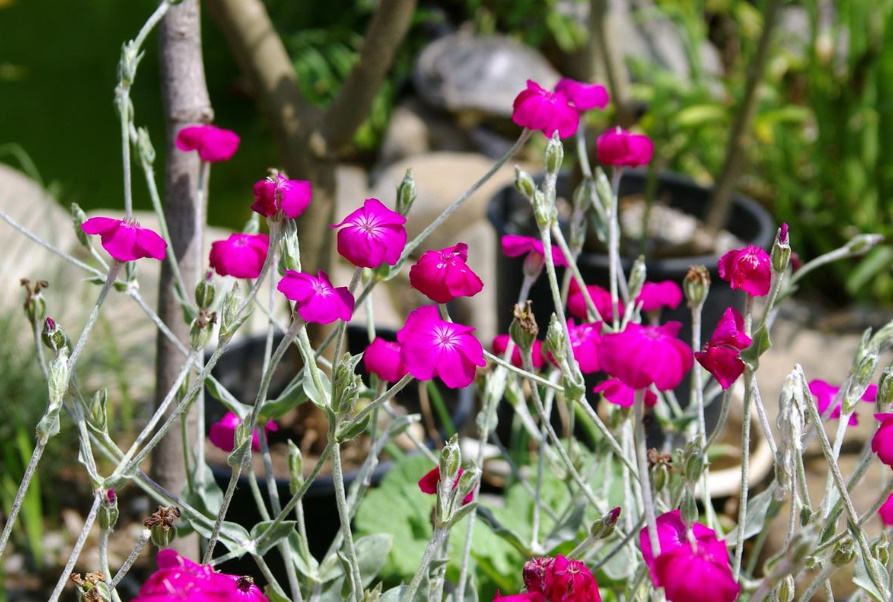 You probably haven't noticed that the virtual parade of long-blooming perennials is already underway, but let's interrupt it for a few minutes for the sake of a useful theory.
Duration of flowering
The duration of flowering is the period during which flowers appear or persist. On this basis , decorative perennials can be divided into three groups:
short—term blooming – up to 2 weeks;
blooming for a short time — up to 2 months;
long—term blooming – more than 2 months.
What affects the duration of flowering
1. Biological features. Ephemera and ephemeroids have the shortest flowering period. It is much longer in species that lay flower shoots during the growing season. Plants with axillary flowers, inflorescences or flowers on short lateral shoots bloom for a longer time. Plants with apical flowers, among which repair flowering is often found, are not so long pleased with flowering.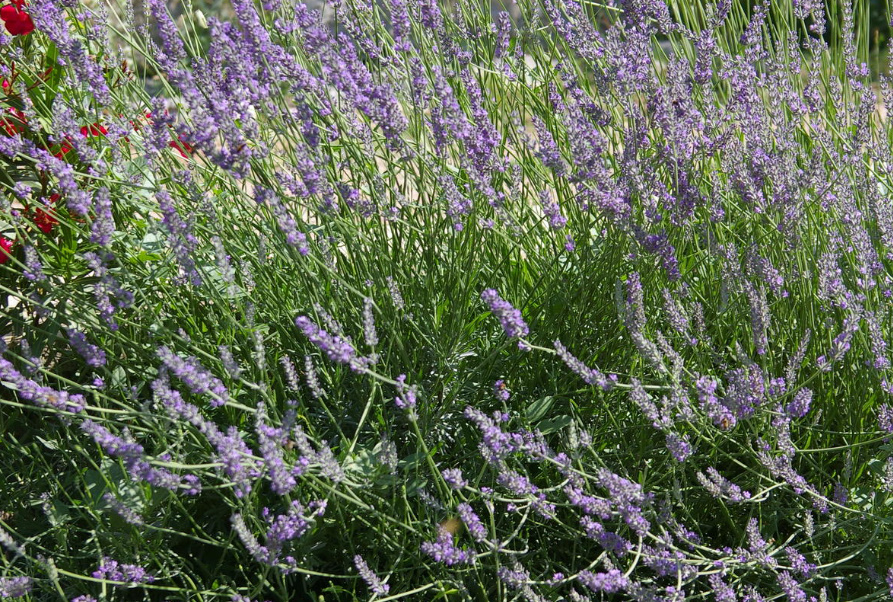 2. Varietal features of flower plants.
3. Temperature regime. The same crops will have differences in the duration of flowering in the south and in more northern regions. Some of them shorten the flowering period, others have abundant spring flowering weakens during the summer heat and increases again with the onset of autumn coolness.
4. The level of agricultural technology. Regular pruning of withered inflorescences, timely watering and fertilizing often cause a new wave of flowering.
And what long-flowers grow and bloom at your home, tell us! What compositions are they included in?