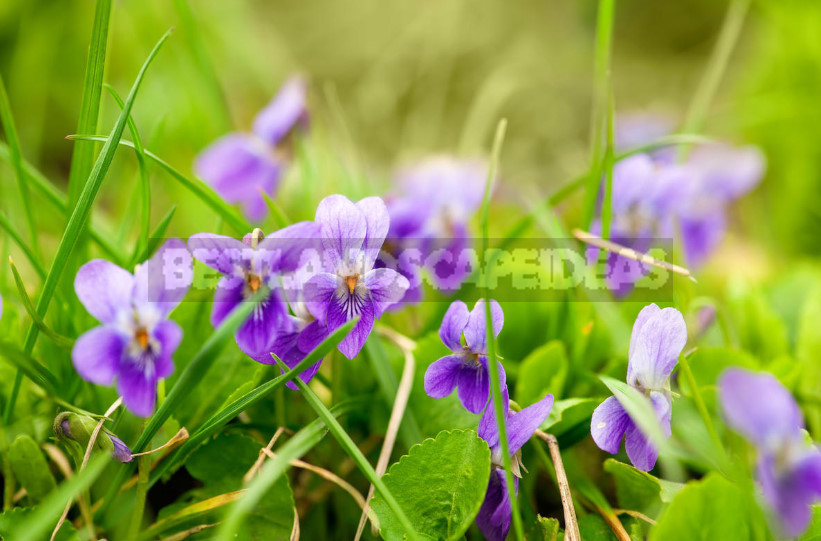 In recent years, the popularity of these tiny plants among connoisseurs of discreet natural beauty has increased incredibly. Perennial violets – the messenger of the advent of heat – like a lot of vacationers. This is one of my granddaughter's favorite flowers: every year, tired of the cold winter, we are excited and look forward to their flowering in early spring.
Today you will meet with the most beautiful views, among which the palm belongs to the fragrant violet. Its nature has endowed not only with luxurious tiny flowers, but also a chic aroma.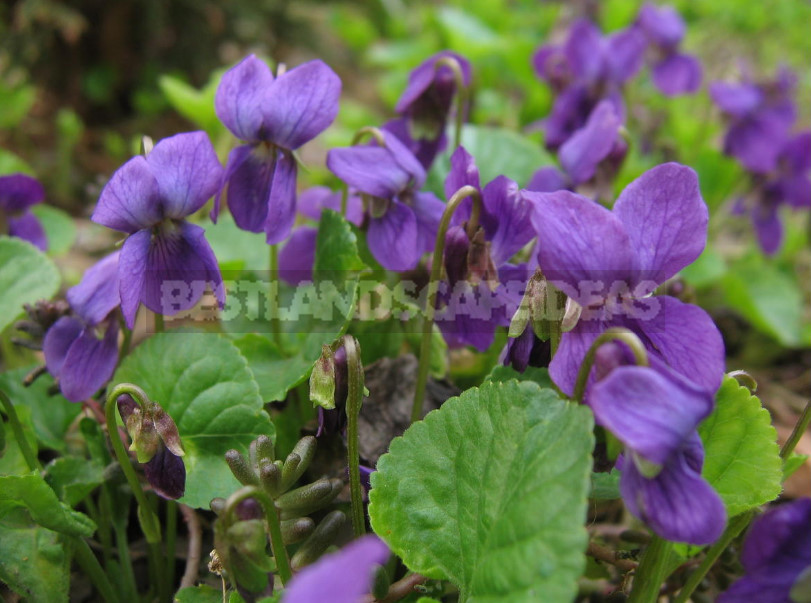 The most famous violet (Víola × wittrockiána) with its many varieties, I did not include in the post, because it is grown mainly as a biennial, despite the fact that it is a perennial plant. Therefore, our attention will be fully focused on the native perennial violets that we settle in the country once, and they delight us for many years.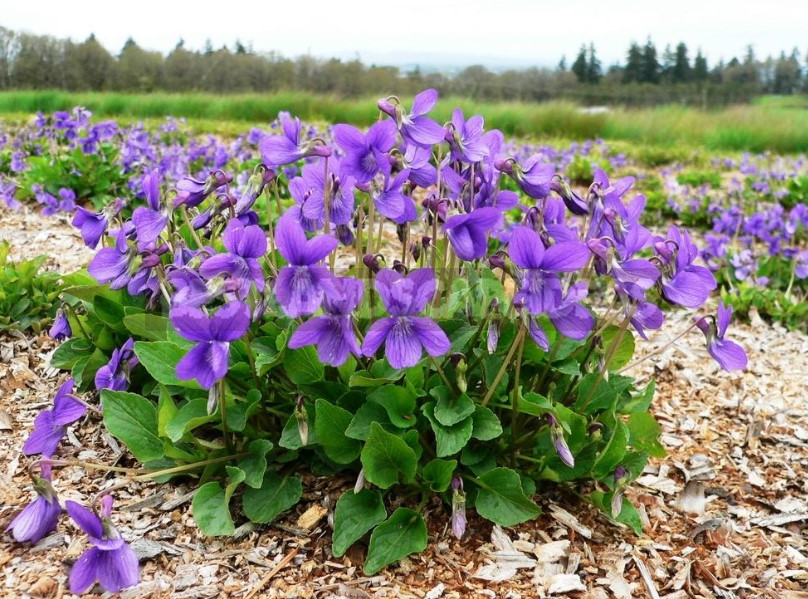 A huge variety of perennial violets have long been successfully grown in Europe, the UK; we will talk about some in more detail, while others you will see only in the photos.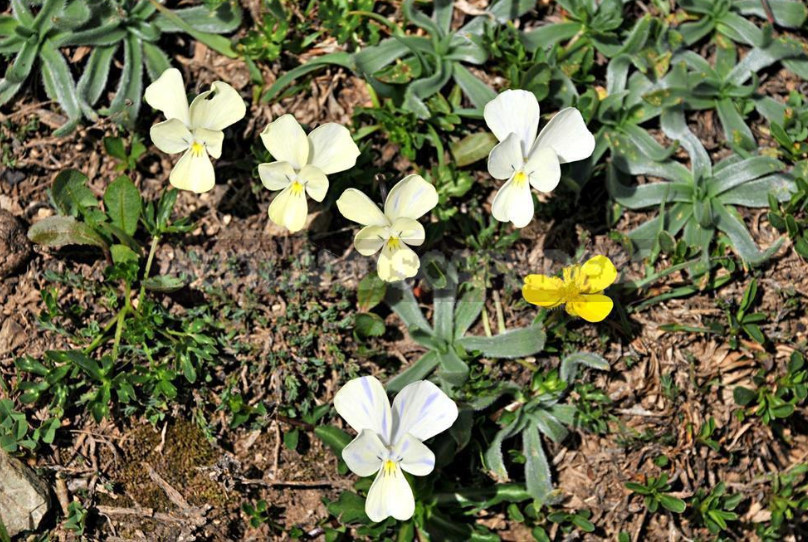 Surely the unusual nature of some species will surprise and amaze you as well as me in the preparation of the article.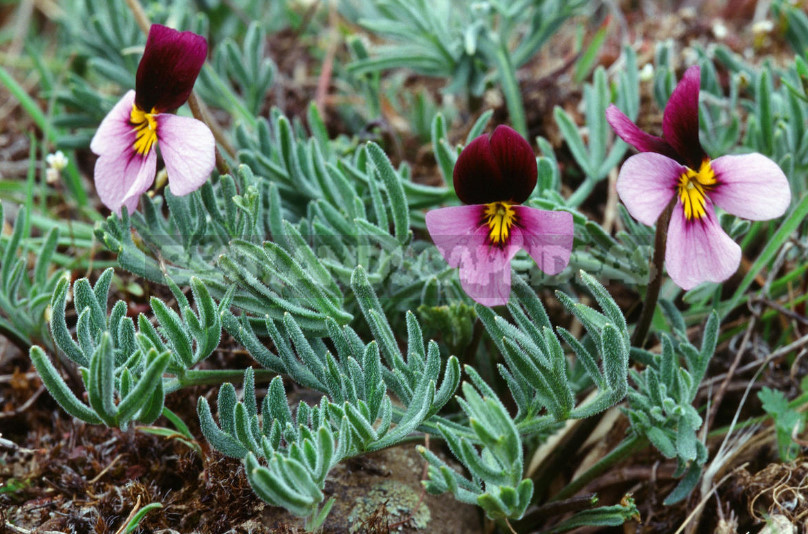 The similarity of the requirements of perennial violets to the sun, heat, water, soil, allowed me to combine the features of their cultivation and use in the country.
The nuances of growing perennial violets
Mainly these are forest plants for which shady and semi-shady places of dachas are optimal, but they can grow on well-lit areas. Like fertile loamy moist soil, so in the care of them without watering can not do. For a more luxurious flowering is necessary in the period of budding to feed the complex mineral fertilizers (according to instructions). When growing in vases, pots, containers, it is better to use a soil substrate consisting of humus, turf and sand, taken in a ratio of 2:1:2. Some varieties are suitable for growing in hanging baskets. Most types of winter hardy in the middle lane, but varietal require easy shelter for the winter.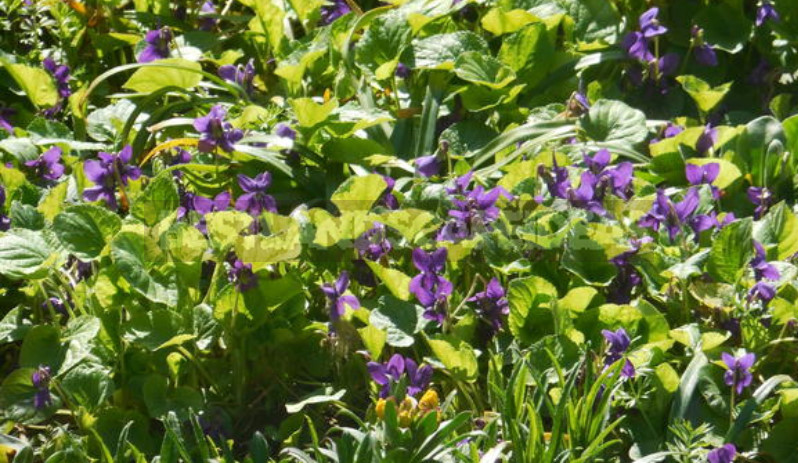 In comfortable conditions violets sometimes give abundant self-seeding, which will avoid timely removal of faded flowers or seed boxes. It should be remembered that some species are characterized by 2 types of flowers that give a lot of seeds: the main and "aftershocks" (appear after the main, on short stalks, without petals). Propagated violets seeds in winter sowing and division of rhizomes in August-September.
Viola altaica
It is characterized by high frost resistance, without shelter perfectly winters in the middle lane.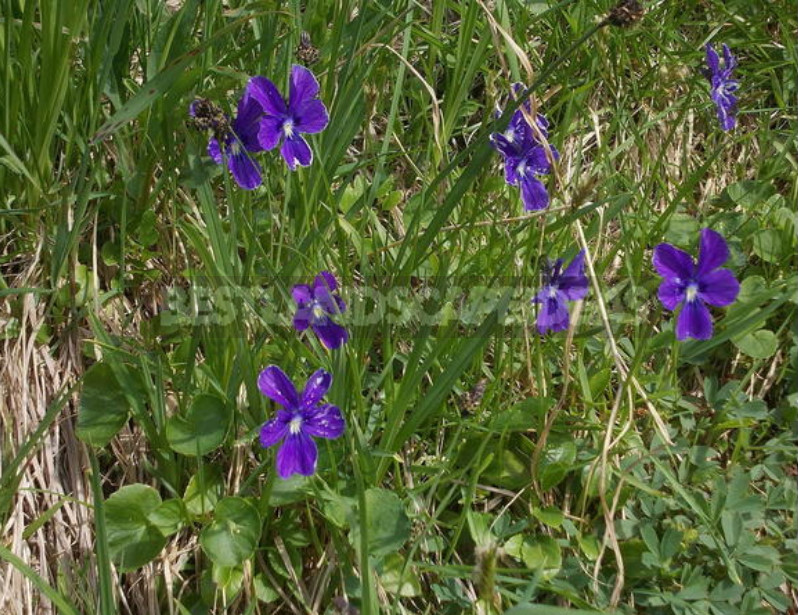 It comes, as the species name implies, from the Alpine zone. This rhizomatous perennial up to 20 cm, leaves rounded or oblong-ovate, with a crenate edge, on long stalks. Flowers are single, blue-violet, with a yellow spot, white or cream, with blue stripes on the lower petals. In April blooms for 40-45 days, repeated (but not so abundant) flowering may occur in August.
Viola palustris
Among the perennial species is particularly moisture-loving it. In nature, this inhabitant of damp meadows, forest wetlands of Europe, Asia, North America.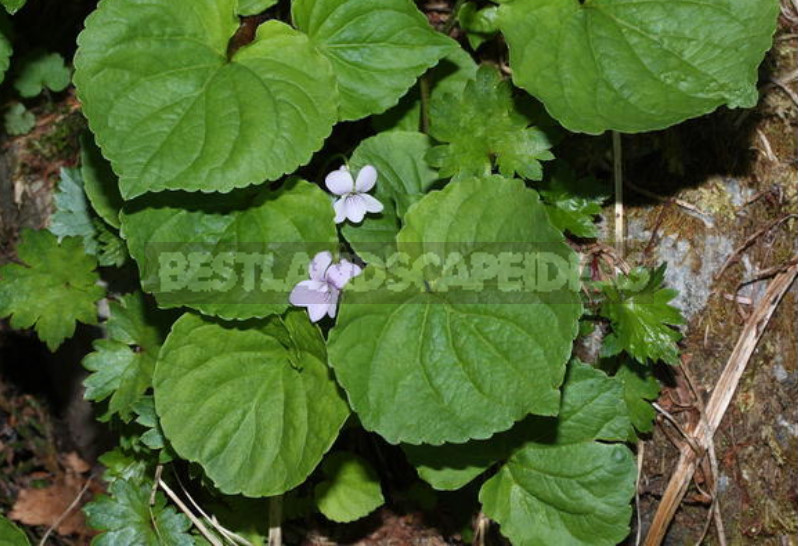 Blooms from April to June. Likes acidic soil.
Viola biflora
Unusually interesting yellow violet. She comes from Europe, North America. Extremely hardy.
Rhizomatous perennial up to 8 cm and a width of 20 cm Blooms in late spring small (1.5 cm in diameter) flowers with spur.
Viola odorata
It is known that this species was introduced into culture in 1542 by monks in the territories of European monasteries. She comes from southern and Western Europe.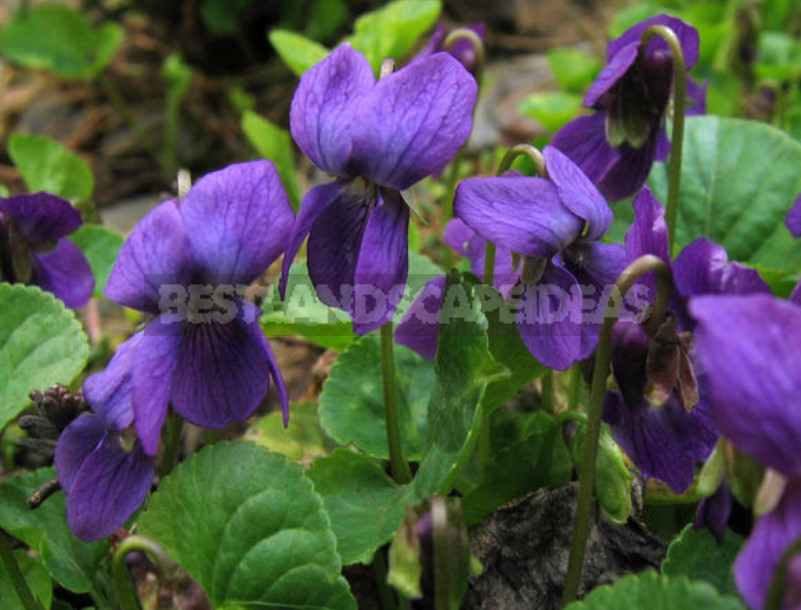 Dry rhizomatous perennial with a height of 20 cm and a width of 30 cm, with a thick creeping rhizome, numerous rosettes of basal leaves heart-shaped, above-ground shoots, rooting at the nodes, and single flowers with a diameter up to 2.5 cm In the middle lane the main flowering is in April – may, the second wave may occur in late summer.
Decorative varieties:
'Christmas' – white flowers;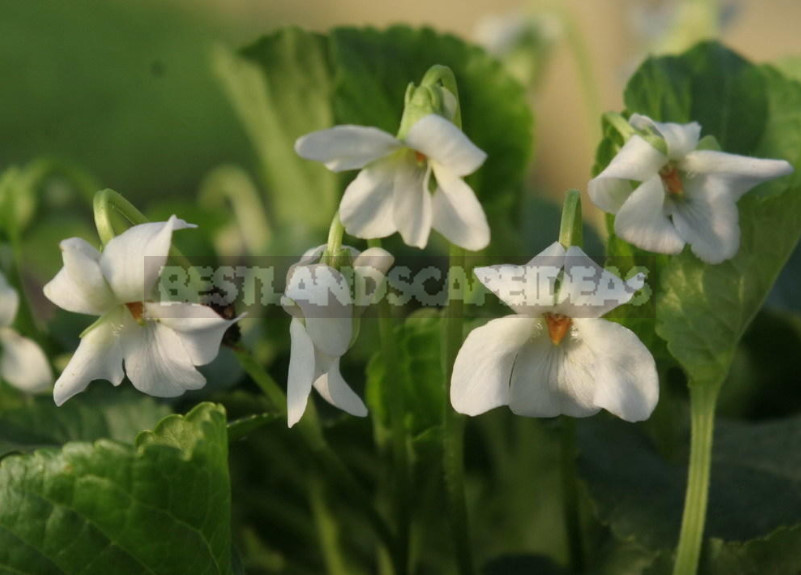 'Coeur d'alsace' – pink flowers;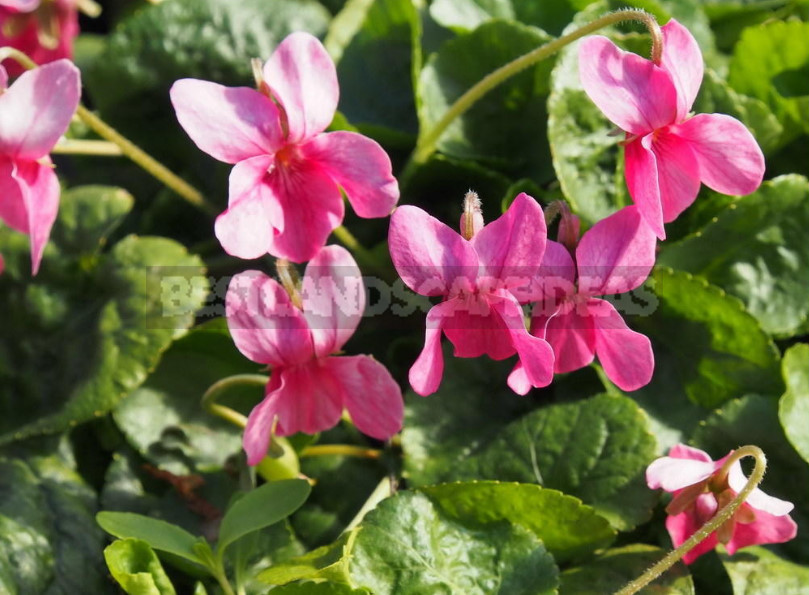 'Red Charm' -red-purple flowers and others.
Specific delicate and delicate aroma of fragrant violets like many summer residents. Some ladies prefer to hear its notes at any time of the year in their favorite flavors: "Champs-Elysees", "Violette", "Fidele Violette" and others.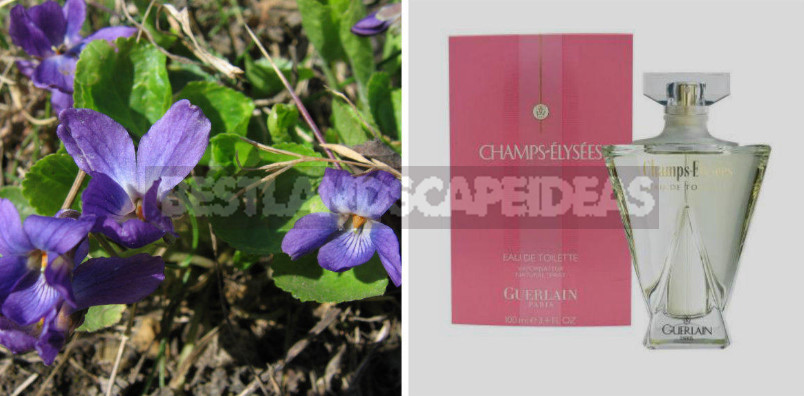 Once upon a time were popular Parma Violet Group, which in winter everywhere kicked out in greenhouses, greenhouses. Their unique sweet aroma belongs to the world-famous Viola odorata var. parmensis.
Viola cornuta
Especially loved in Europe. She comes from the highlands of France, Spain, Italy. In culture since 1776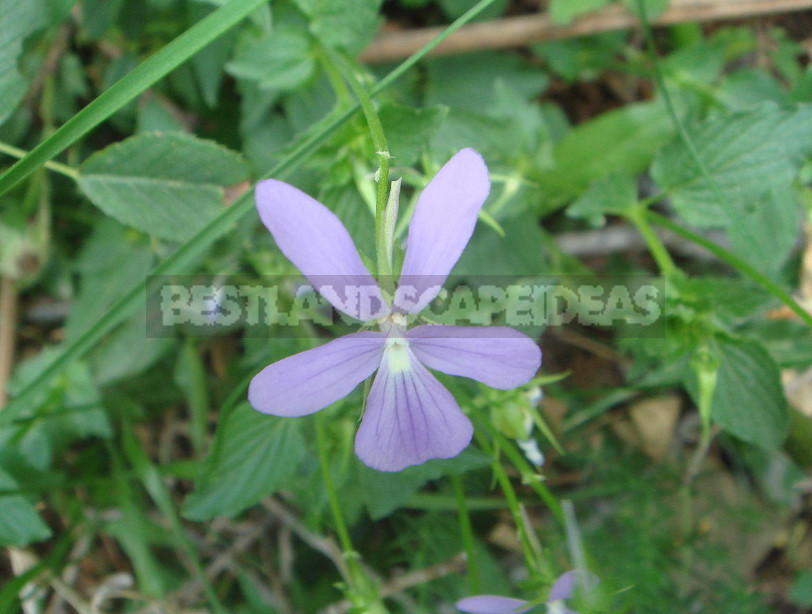 It is a creeping rhizome evergreen perennial 15 cm high and 40 cm wide, giving dense mats. Purple, purple, blue flowers with a small yellow eye and a characteristic horn-shaped spur bloom in may (mass flowering) and during the summer (single). Blooms profusely: 1 plant can be up to 60 flowers.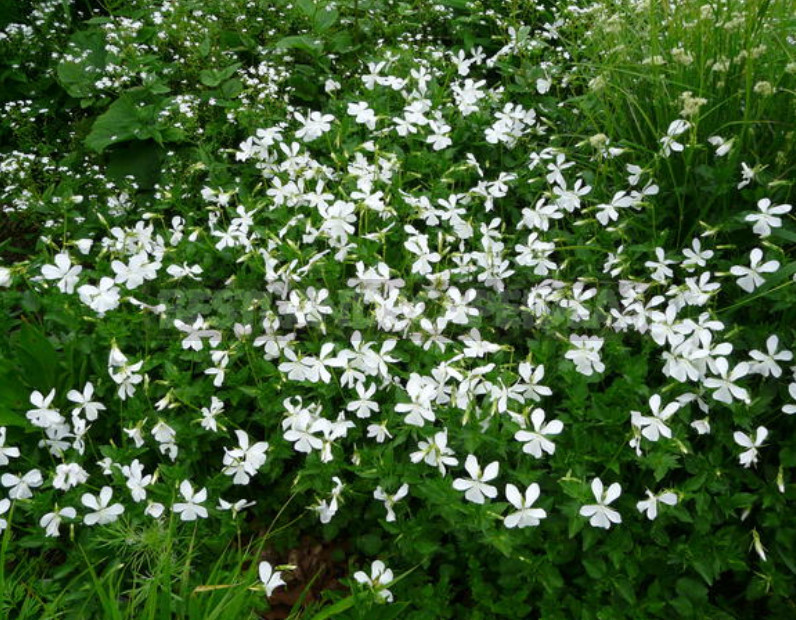 Decorative shape:
var. minor-up to 7 cm in height, up to 20 cm in width, the flowers are smaller, 15-2 cm in diameter, from white to lavender-blue.
Viola canina
Lovers of landscape style villas will certainly appreciate this delicate violet. She comes from Europe, Western Asia.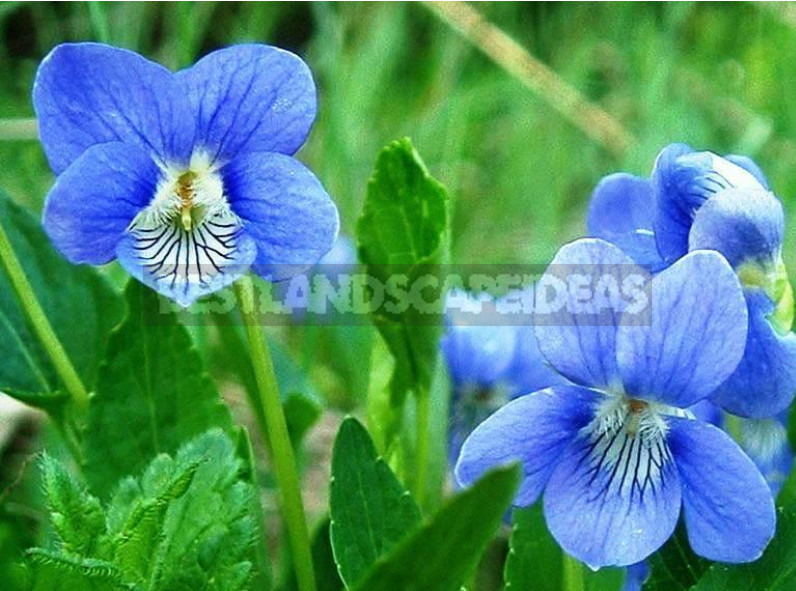 It is a rhizomatous perennial with a height and a width of 15-30 cm Stunning blue flowers with a diameter up to 2.5 cm, Flowering in may and June, sometimes again in August.
Violet rarities
There are real "living jewels"among the perennial violets. For example, variegated beauty – V. mandshurica 'Fuji Dawn'.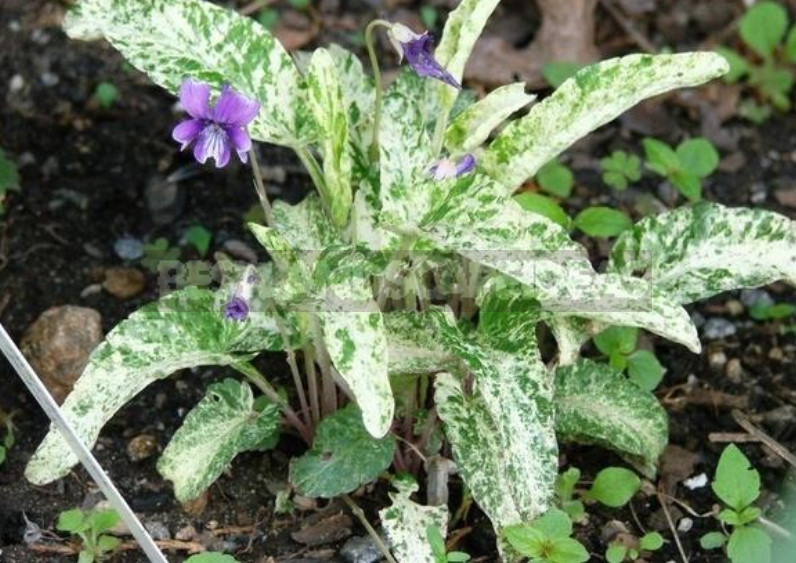 Some fans of violets prefer varieties with variegated petals.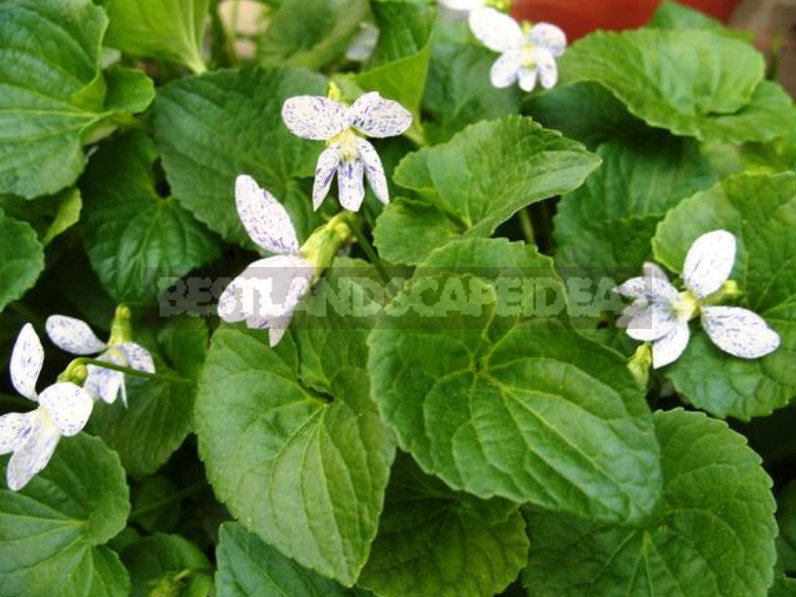 Still quite rare beauty violets with double flowers, like the variety Viola odorata 'Flore Pleno'.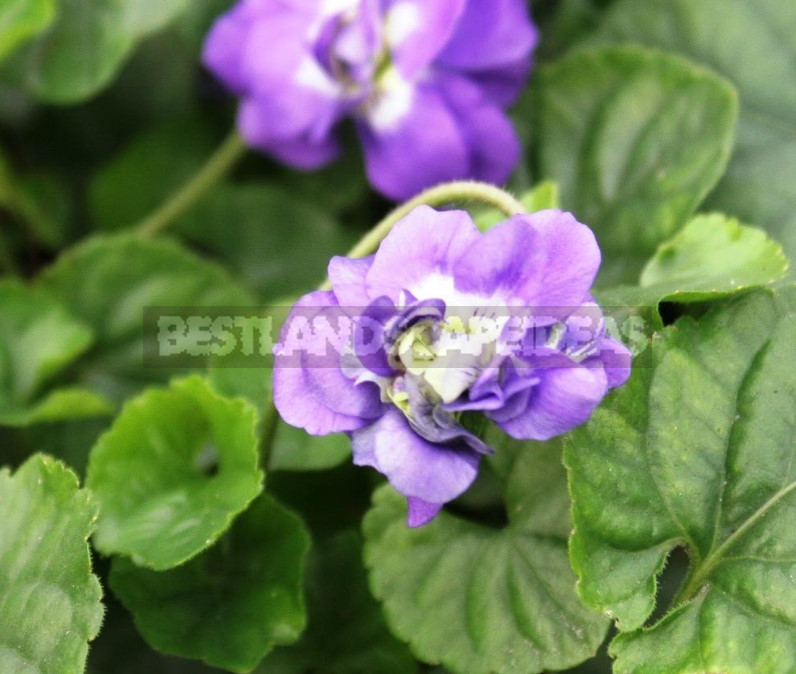 Lovers basket species already dream of Viola x williamsii and its varieties 'Four Seasons'(with fragrant flowers),'Tiger Eye' (with bright yellow flowers) and so on.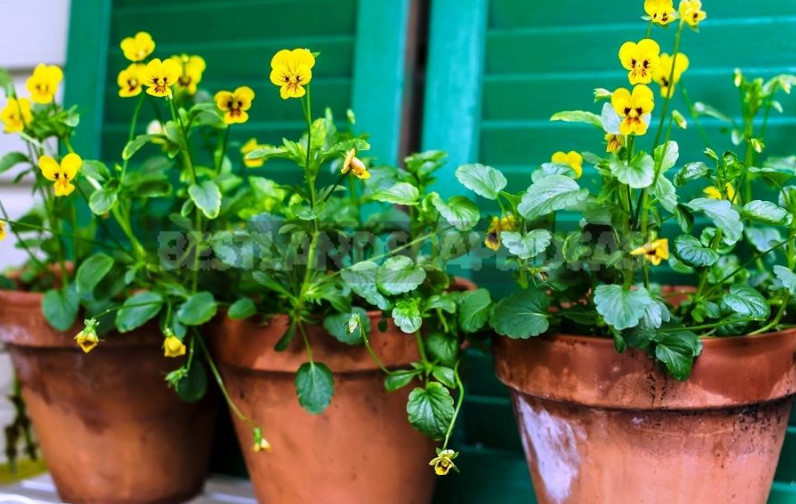 Among the fashionable violet novelties:
Sunny Golden variety 'Beam Sunbeam';
sky blue 'Moonbeam's';
mysterious dark 'Black Jack';
romantic purple 'Purple Rain' and others.
And in your country already living perennial violets? Where do you use them, in what element of the design of the site?