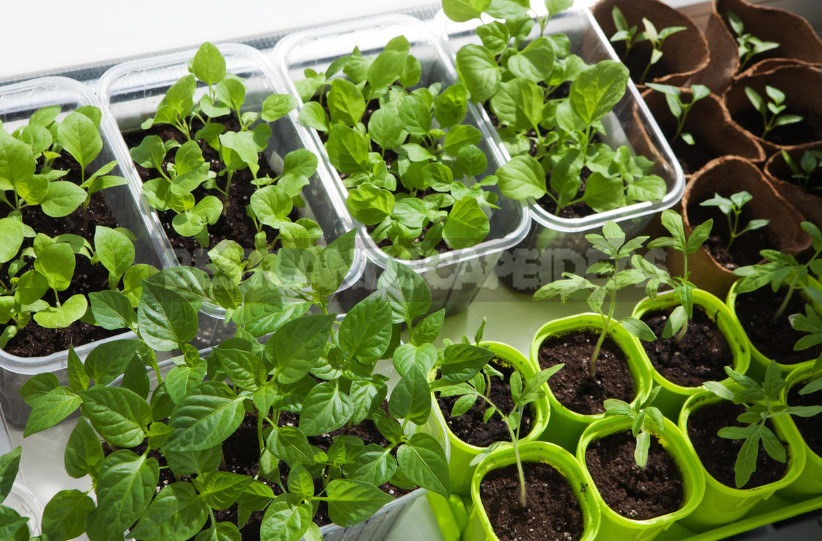 A keen gardener-gardener, I always beholds the snow drifts outside the window and eagerly tears off the leaves of the calendar, counting the days remaining before the start of the next summer season. Despite the fact that the spring thaw to wait for a long time, to dispel the sadness and to satisfy the country "hunger" can be now, in February. After all, the last winter month gives us the opportunity to finally do your favorite chores and plant some vegetables, berries and flowers on seedlings.
Features of early sowing
It is worth remembering that the February sowing campaign has its subtleties, so thoughtless filling of window sills with seedlings and cups is unlikely to pay off in the future with a generous harvest of vegetables or lush flowering of ornamental plants. This month allows sowing for seedlings of only late-ripening and slow-growing crops that have a long period of vegetation. Therefore, before "gut" stocks of stored seeds, turn the package back side and carefully read the characteristics of each crop.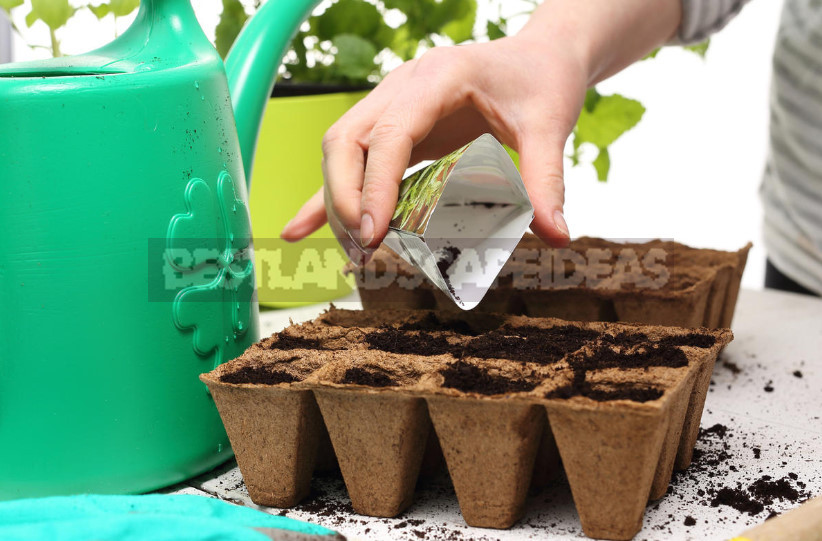 Your region of residence is also important. In February, residents of the southern regions can afford to sow seeds for seedlings, who without fear will plant stronger seedlings in the open ground in late April or early may.
Weather conditions in the middle zone are unlikely to allow these terms to transplant seedlings into unprotected soil. Therefore, at the end of winter seedling troubles will be able to please only those who have a greenhouse or greenhouse on the site. But the inhabitants of the Northern regions, perhaps, worry too early-February sowing in your case is justified only for owners of good-quality heated greenhouses.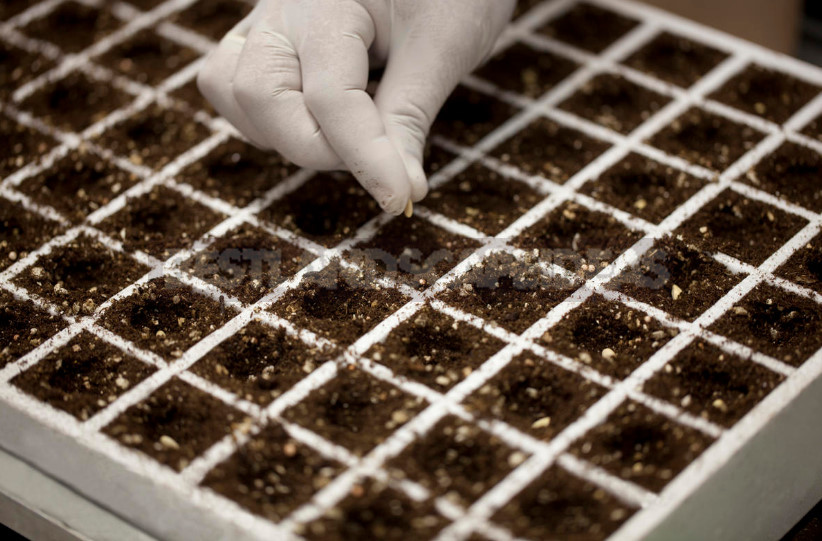 Also, do not lose sight of another point – the time of germination of seeds. Calculating the term of sowing for seedlings, you must first determine the moment of its landing in the soil or greenhouse in your region and count in the opposite direction the number of days required for growing seedlings at home. Then from the date you need to back off a few days (or weeks), during which the seeds of the "calculated" culture give over the surface of the soil full shoots (ie straightened shoots with expanded cotyledon leaves).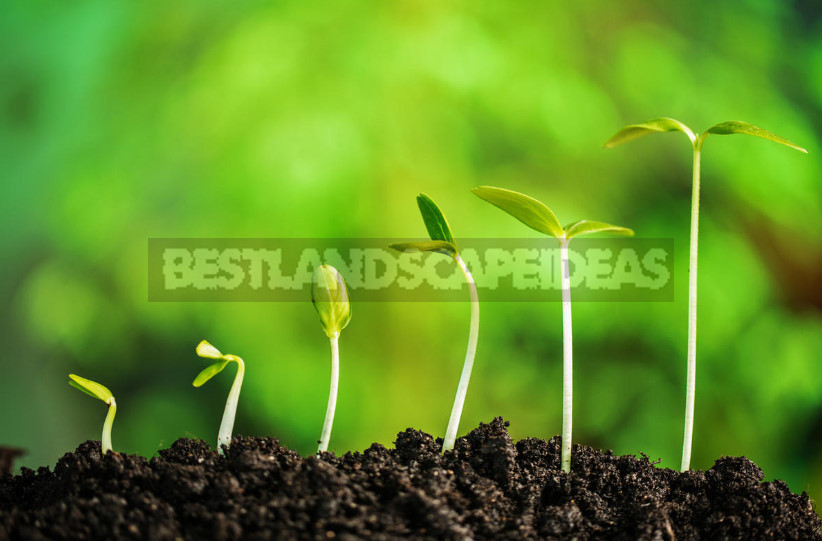 As a result, you can easily determine when it is possible to do planting and fill the window sills with the long-awaited green colors.
Tomatoes
If we talk about the February sowing, then under such calculations fall late-maturing varieties of tomatoes with a long period of vegetation (more than 100 days), belonging mostly to tall varieties. Seedlings of" long-playing " tomatoes will be ready for planting in about 2 months after the appearance of full shoots.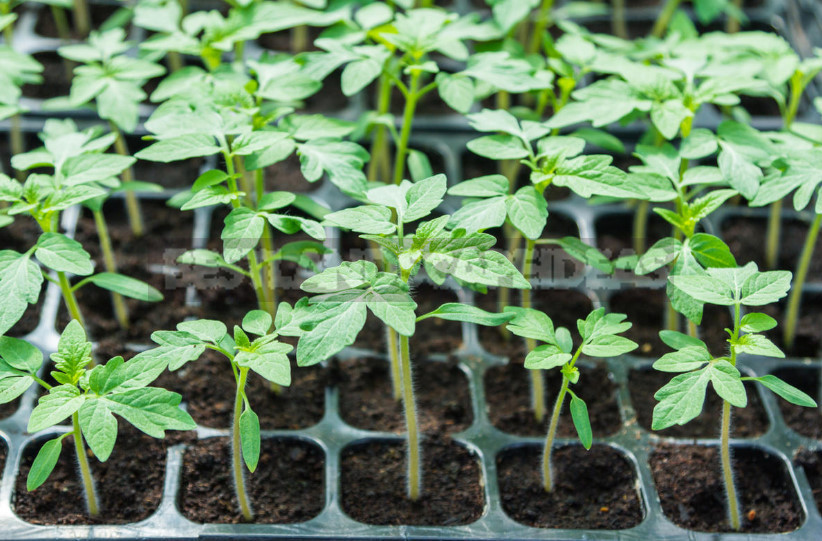 Therefore, if you plan in early may to transplant late – ripening varieties in the garden (in the southern regions it is open ground, in the middle zone-a greenhouse), then you can sow dry seeds in the prepared boxes in the last decade of February. Do not forget to take into account that their germination will take 6-7 days.
Pepper
At the same time, Bulgarian pepper is sown on seedlings, which can be transplanted to a permanent place 50-65 days after emergence. If you sow the seeds of pepper dry, the germination takes 10-12 days. Therefore, it makes sense to pre-wet the seed before swelling in a solution of any stimulant. Then the seeds should be dried slightly to a loose state and sown in prepared containers.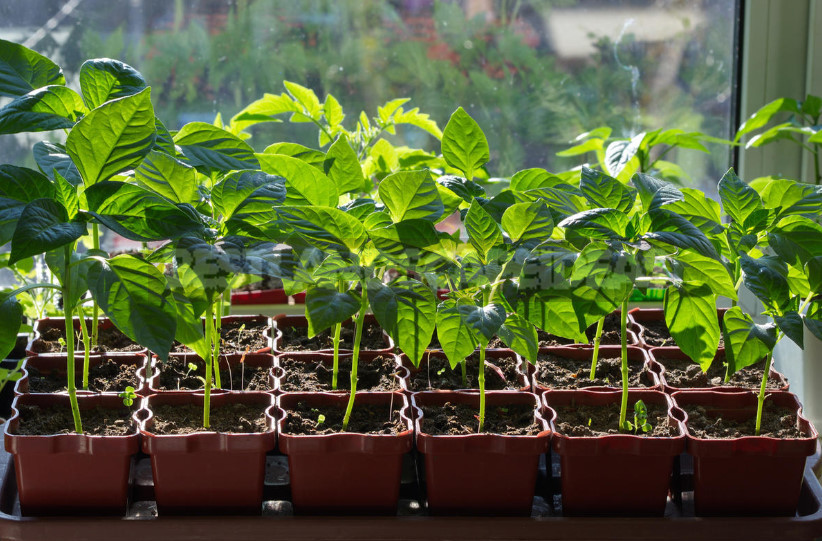 Eggplants
Similar characteristics have "slow" eggplant seeds, which are sown on seedlings in the last decade of February. Eggplants and peppers are more sensitive to damage to the root system and, in comparison with tomatoes, worse tolerate picking.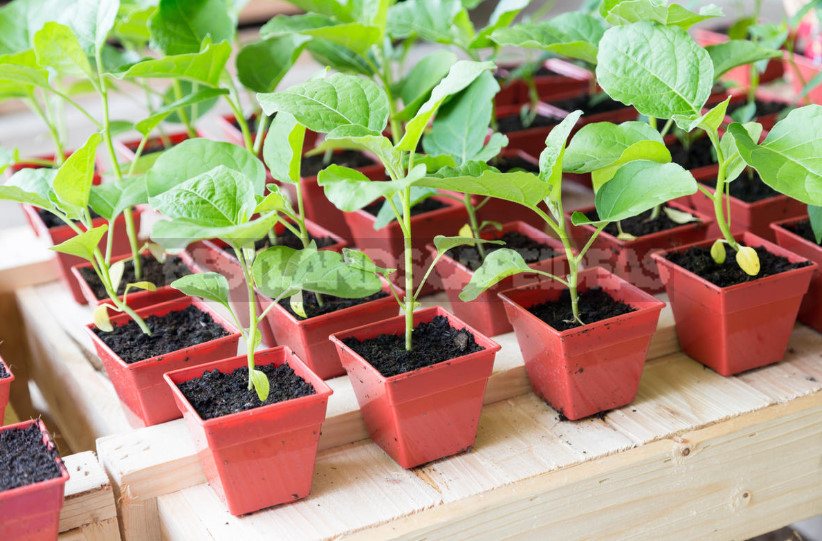 Therefore, for these representatives of the Solanaceae family, in my opinion, it is better to immediately determine a separate container – cups, pots or seedling cassettes. In each container or cell should put two pre-soaked seeds, and later remove the weaker sprout.
Onions
Over the past few years, I have been growing turnip onions from seeds with great enthusiasm. With proper care by the end of the season, I manage to collect large heads, often exceeding the size of the specimens obtained from sowing. This approach requires the cultivation of seedlings.
I want to note that for this purpose only suitable seeds of certain varieties of onions ('Red Baron', 'Exhibition', 'Ellan', 'Delight' and others). Therefore, if you want to repeat my experience, then first carefully read the information on the packaging with planting material and pick up varieties suitable for turnips in one season.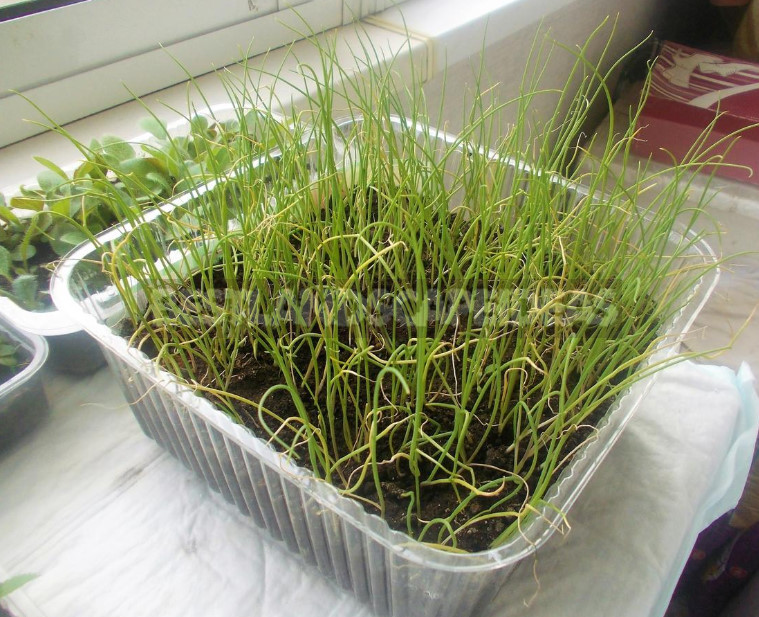 Onion seeds germinate unevenly and give very weak-looking sprouts. However, do not be afraid of such a joyless spectacle: for those 2-2.5 months,during which the onion will stand on the window, the seedlings will grow and get stronger. And the enviable cold resistance of this culture will allow you to plant hardened seedlings immediately in the open ground, even if the temperature outside at night will not yet rise above +8…+10°C. Young plants persistently survive short-term spring frosts to -7…-8°C.
Leek
The same principle is used to grow leeks. This vegetable does not Shine with precocity and has a long period of vegetation, but it allows you to get thick vitamin "legs", which after harvesting are perfectly preserved in the cellar for six months. For the sake of such pleasure, perhaps, it is worth to work on seedlings and sow seeds in boxes filled with fertile soil in the second half of February.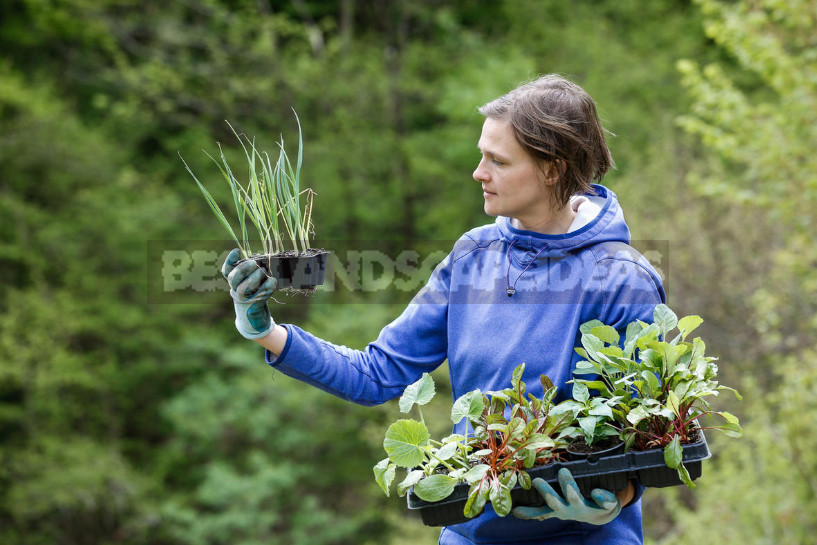 Celery
During the February sowing be sure to allocate a place on the windowsill for healthy and fragrant celery. Its leaf varieties can later be sown directly on the bed, but petiole and root varieties must be sown on seedlings simultaneously with leek.
This culture at the initial stage of development grows very slowly, so the seedlings will be ready for transplantation into a greenhouse or open ground not earlier than 2 months after the appearance of full shoots. In addition, it sometimes takes up to 3 weeks to peck taut celery seeds, so it makes sense to "hurry" them with pre-sowing treatment.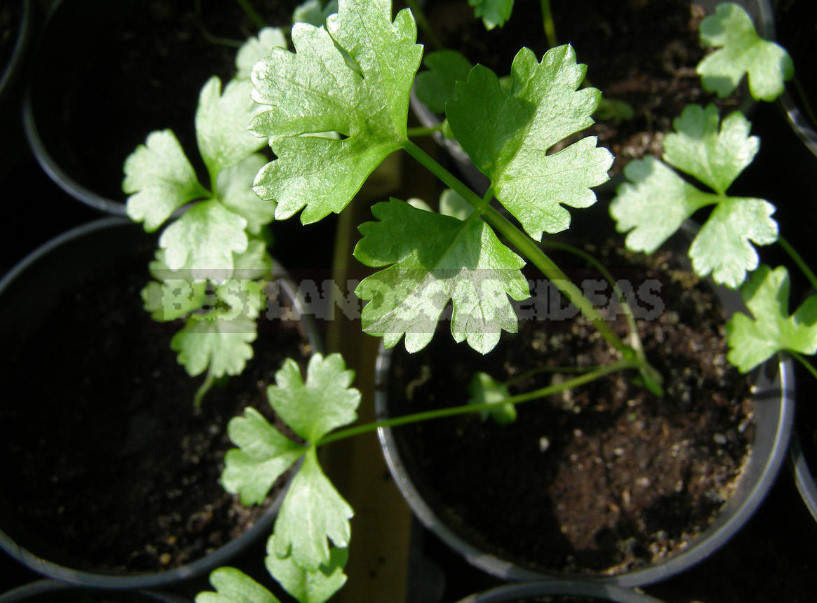 To this end, after disinfection in a solution of potassium permanganate, I put the seeds in a thermos filled with hot water (+45…+50°C), and screw the lid. In this "steam room" kept the seed about half an hour, periodically shaking the contents. Then drain the water through a strainer and lay the seeds on a piece of gauze, moistened with a solution of any complex drug.
The seeds warmed up in this way are planted in 2 pieces in separate glasses, so as not to disturb the sensitive celery with a dive in the future. After germination, remove the weaker one sprout in each Cup.
Basil
The same method can be used for Basil seeds — great spicy culture, which is to get an earlier crop sown seedlings in the last ten days of February. Seedlings need about 7-8 weeks to grow and prepare for transplantation to the garden. Note that at such an early sowing in a cold climate thermophilic Basil will require planting in a greenhouse or greenhouse.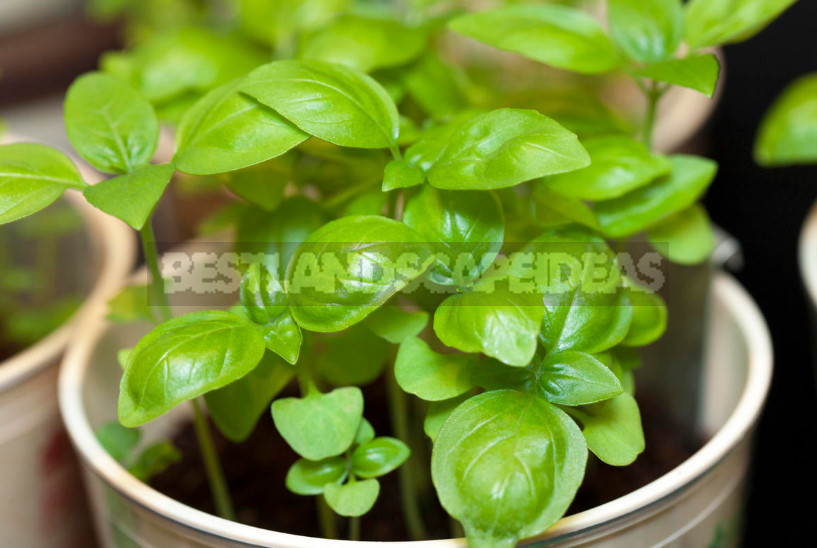 Potato
In February, you can experiment and sow on seedlings of Botanical seeds of potatoes of some elite variety. A full harvest in the current season will not be possible – at the end of the summer you will be able to collect only small nodules no larger than a chicken egg (and then with high agricultural technology). But in the second year, these seed tubers will reward you with a super-elite harvest-large selected potatoes of the highest quality, which in the future can be used for reproduction in the traditional way.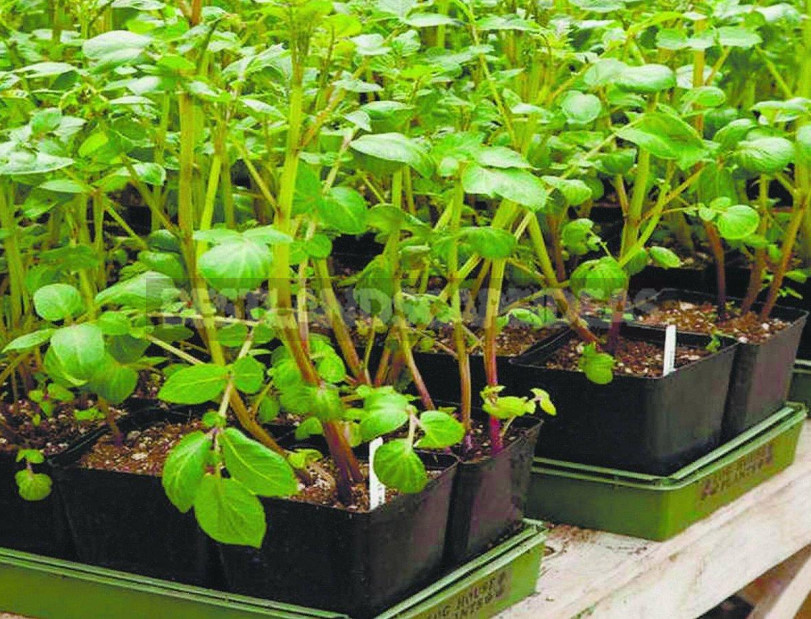 Strawberry
February is a favorable time for planting strawberry seeds on seedlings. With this method of cultivation, you can in a few months to get a full strawberry bushes and save on the purchase of planting material, because the outlet of elite varieties today are not cheap.
Since the shoots of this berry culture sometimes have to wait up to 3-4 weeks, sowing is carried out in early February. It will allow to transplant the strengthened sockets in open ground in may or the beginning of June.
Flowers
If you want to decorate your dacha early with bright colors of flowers, in February you can start sowing for seedlings of such lovely creatures as Lobelia, Dianthus caryophyllus, Antirrhinum, Pelargonium, Petunia, Begonia, Lavandula, Salvia, Viola tricolor var. hortensis, Heliotropium, as well as other annual and perennial flower crops, characterized by a long period of vegetation.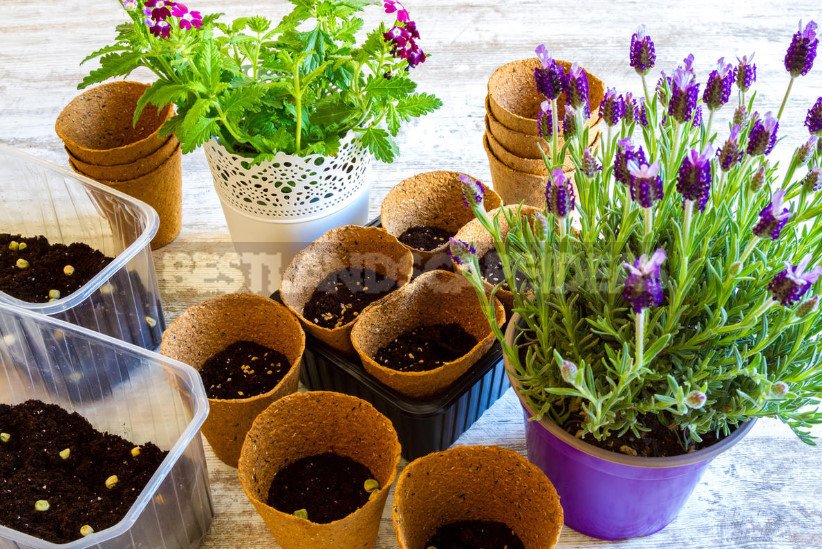 It is worth remembering that the plants sown on seedlings in February and early March, in addition to watering, fertilizing and proper temperature, will need to provide additional illumination. Therefore, it is necessary to take care of the purchase of lighting devices, which will extend the short and often cloudy days to the required length. As a result, at the time of transplanting seedlings into the ground or greenhouse, you will get strong healthy plants and experience a lot of pleasure from the contemplation of lush greenery on your window.