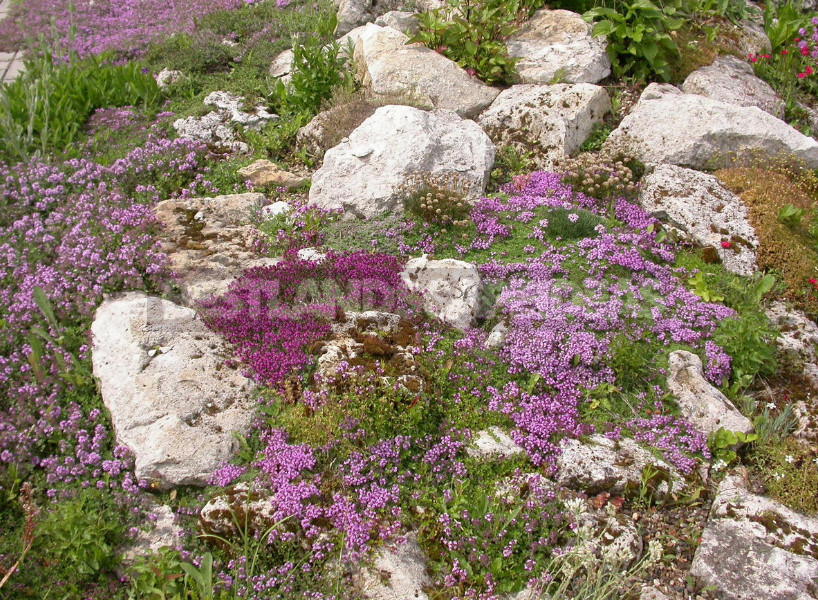 It is a small perennial plant known, probably, everyone, who creates his own ornamental garden. I am no exception. Thyme for many centuries exist beside man. Since ancient times it has been used as an incense for ritual ceremonies and embalming. Greek oracles believed that the aroma of thyme helps people to establish a connection with the gods. cooking seasonings for meat and fish dishes, as well as pickles and marinades. So, from all points of view, thyme is power!
Thymus serpyllum
Thymus serpyllum is a mountain plant. Garden cultivars of this thyme appeared in our gardens just over 10 years ago. They quickly won the love of gardeners and ceased to be a rarity. Forms bushes, tightly pressed to the ground, the height of which does not exceed 10 cm Stems are easily rooted in the nodes. This kind of thyme "covers" the ground like a green fluffy Terry towel.
The strongly branching stems adjacent to the ground are densely covered with small wide-oval leaves, the size of which does not exceed 5 mm. the Young ends of the stems and leaves are pubescent. In some cultivars, pubescence is quite intense. If the land is fertile, this species may grow too actively. In this case, you take a garden shears and change its size at will. However, now in the Arsenal of gardeners and many varieties of thyme, and among them there was "superquality" — with smaller leaves and a moderately growing stems forming the soil cover height of only 2-3 cm.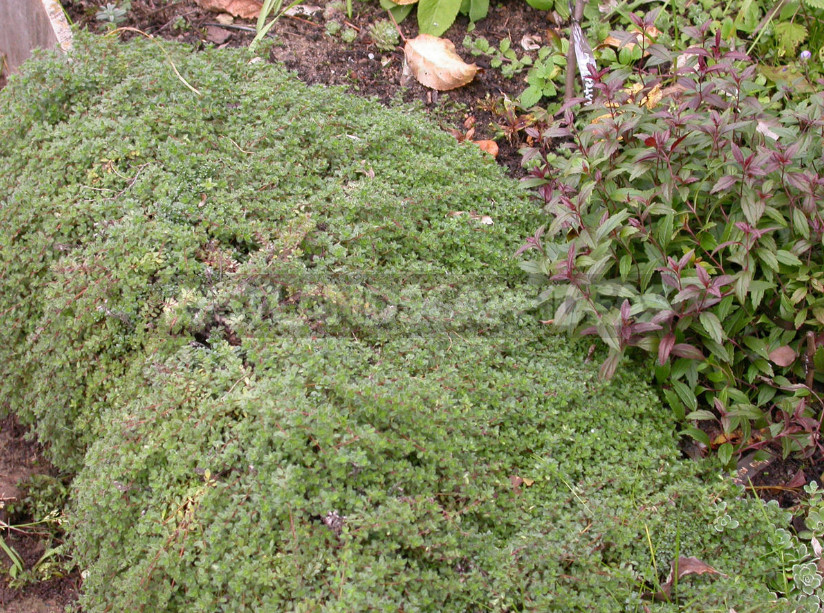 This view is good for creating low-speed slides and rockeries. When Thymus serpyllum blooms, the flowers are so many that the leaves are almost invisible. The selection of certain varieties that differ in the color of leaves and flowers, you can create an exquisitely colorful hill only with the help of varieties of thyme.
Sometimes these varieties come in, calling them varieties Thymus doerflerii. Perhaps this is not entirely true. According to some sources (for example, the encyclopedia of perennials Hardy Herbaceus Perrenialis, Leo Jellito and Wilhelm Schacht, publisher Thumb Press), Thymus doerflerii can be considered a subspecies of Thymus serpyllum, which differs from it intensely pubescent leaves subulate form. He comes from the Balkans and is quite thermophilic. This thyme has not wintered in my garden.
With regard to varieties of Thymus serpyllum, they are good winter, sheltered lutrasil. Often in the spring of this thyme leaves sometimes die. However, in may the bald spots are overgrown, and the green Mat becomes beautiful again. This thyme propagated only vegetatively — a piece of branches or green cuttings. Cuttings root easily even without microprice.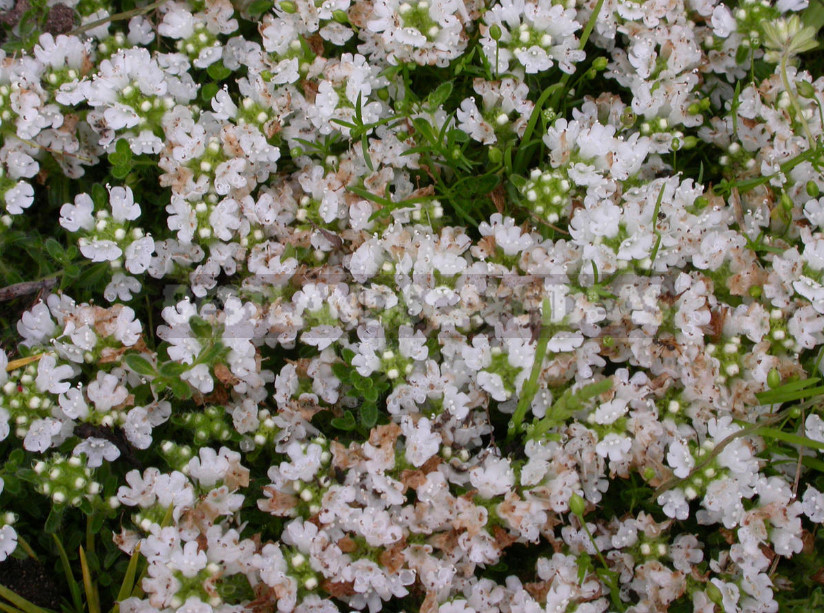 Varieties of Thymus serpyllum:
'Albus' – blue leaves, white flowers;
'Atropurpurea' – leaves green, the flowers are dark purple;
'Bressingham Pink' – green leaves, pink flowers;
'Variegatus' – leaves with cream edging, lilac flowers;
'Coccineus' – bright green leaves, cream flowers;
'Minor' is a very small, leaves are green, the flowers are lilac;
'Purple Beauty' – compact, dark green leaves, purple flowers;
'Pink Chintz' – blue leaves, pink flowers;
'Splendens' – green leaves, lilac flowers;
'Hall's Variety' – compact shrub, pink flowers;
'Harrington Silver' – silver leaves, pink flowers.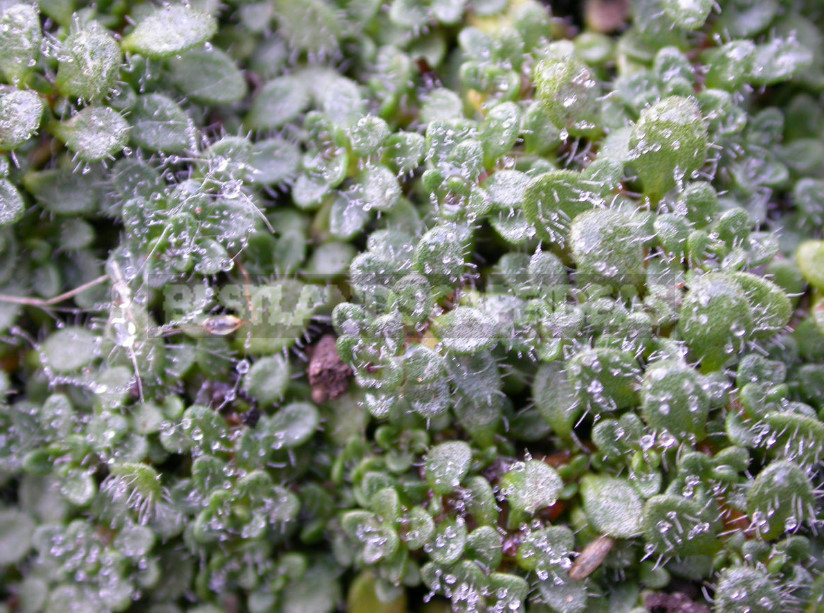 Features of growing thyme and its use
All thyme is relatively easy to grow in the garden. For their planting choose Sunny elevated place; the soil should not be too fertile. They are drought-resistant, but still in the heat of the bushes better watered. Normally develop on slightly acidic soils, although they prefer neutral or slightly alkaline. During the summer rains can suffer from excess moisture in the soil and in the air. Especially not like this Thymus citriodorus varieties 'silver Queen' with silver leaves and all varieties of Thymus serpyllum.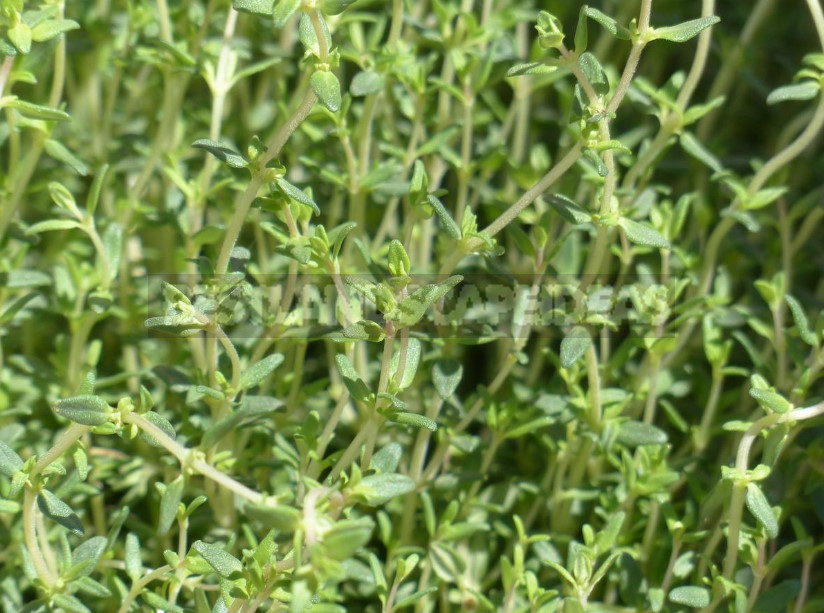 All Thymus easily survive in the new place. Since the root system of thyme is located in the upper layer of the soil, the planting site does not require deep processing. Sufficient depth of 10-15 cm the Location must be free from weeds. In the loosened soil add limestone chips, dolomite flour or wood ash, bury the roots and lay the stems on the surface of the soil. Planted in the plant watered carefully. Planting can be carried out almost throughout the season, but preferably in the first half.
Thyme is not only beautiful and fragrant. It is very useful: from thyme get essential oil containing thymol, which is used in dental practice, and in the preparation of various medicines.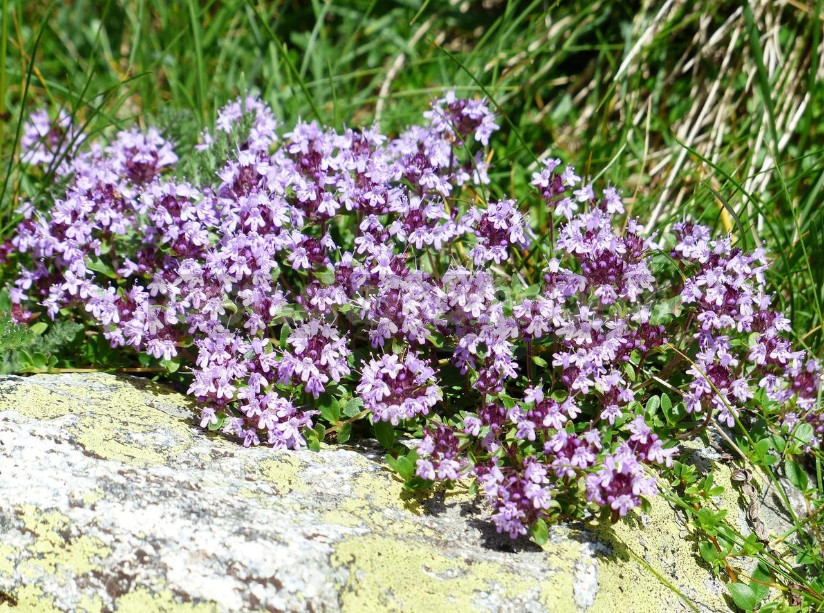 Thyme – a beautiful honey plant, thyme honey – fragrant and very useful. Fresh herbs of thyme as a spice are used in salads; in fresh and dried form – for cooking seasonings for meat and fish dishes, as well as in pickles and marinades. So, from all points of view, thyme is power!