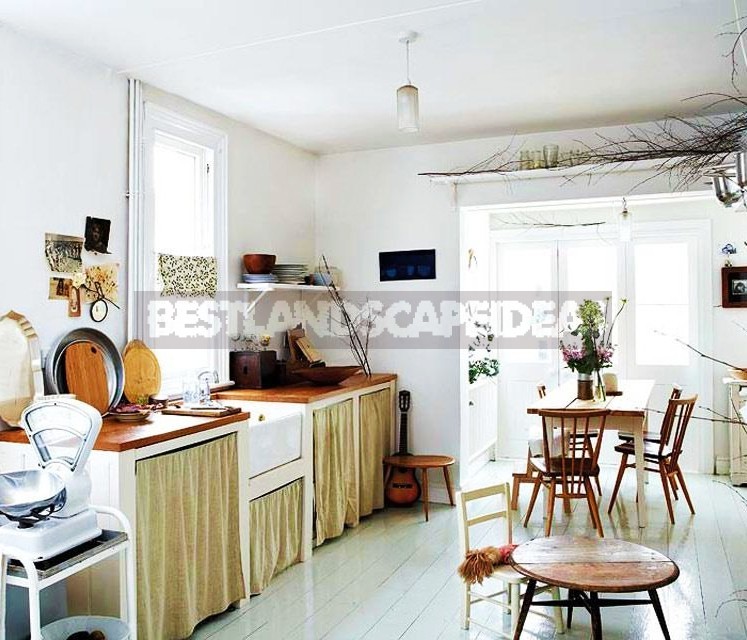 With all the variety of color options, many still stop at the classics: a brown sofa, pine clapboard and a red brick fireplace. On the one hand, all these options have become popular because they are time-tested and create a certain atmosphere in the house. On the other hand, many feel that it is time to change the paradigm.
Any hostess will agree that a beautiful kitchen is first of all a neat, clean room where dishes are prepared with a soul and the whole family has a rest. In fact, there is no exact description of the ideal kitchen interior, but in any case, cozy rooms are obtained only when you furnish and decorate the room with trepidation.
Therefore, do not think that in this article white kitchens are presented as the only true ones or on the contrary are belittled. The goal is to find the strengths and weaknesses of this choice and decide whether it suits your family.
Advantages of white kitchen
1. Old furniture looks more well-groomed on a white background. This color refreshes the entire interior, contributing to a certain perception of the room as a more active, updated space.
2. With a lot of white color in the room, you can safely play on contrasts and not be afraid to overdo it with bright colors.
3. White visually increases the space. Even the smallest room can suddenly become quite spacious due to the lightness and airiness of this color.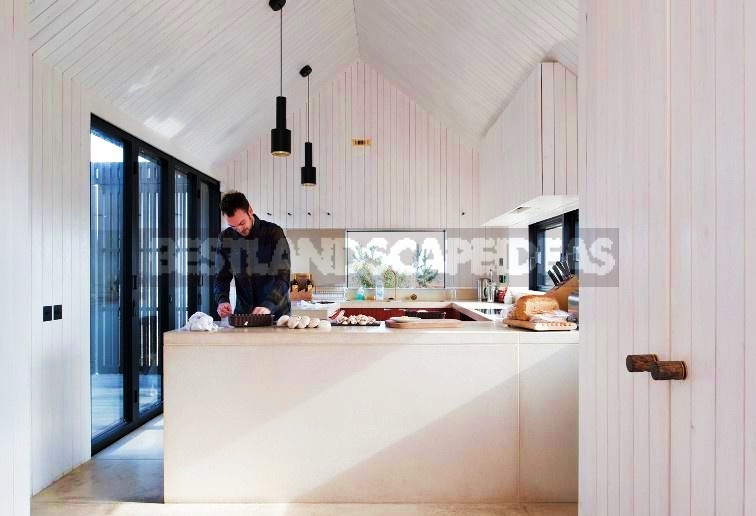 4. On white background, small objects, pictures and open shelves with dishes, look more aesthetically pleasing than any other. It seems to organize the interior and make all the walls an exhibition fair of your decor items and other beautiful details.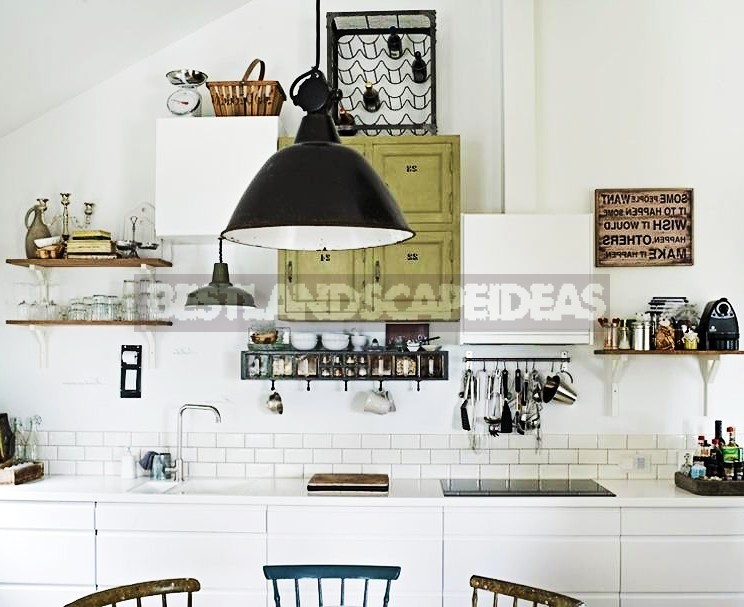 5. With proper attention to detail of the white kitchen you can easily create a very fancy, even slightly futuristic interior.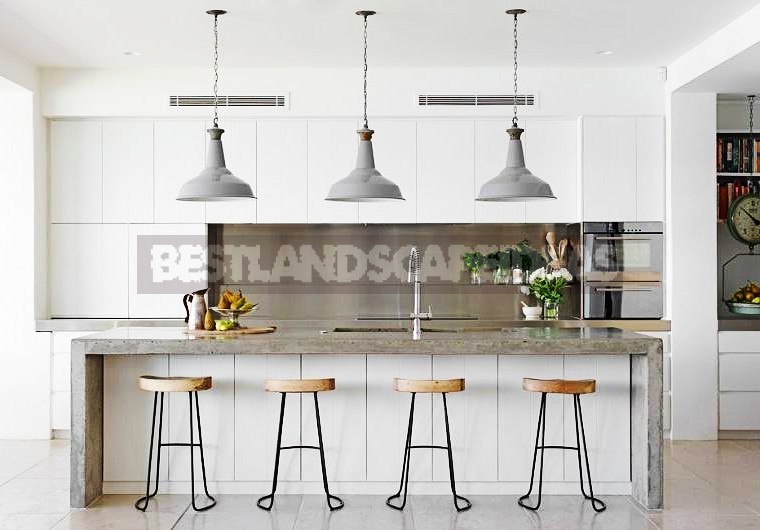 6. In a house with low ceilings, small Windows and other rustic disadvantages, the white kitchen looks modern.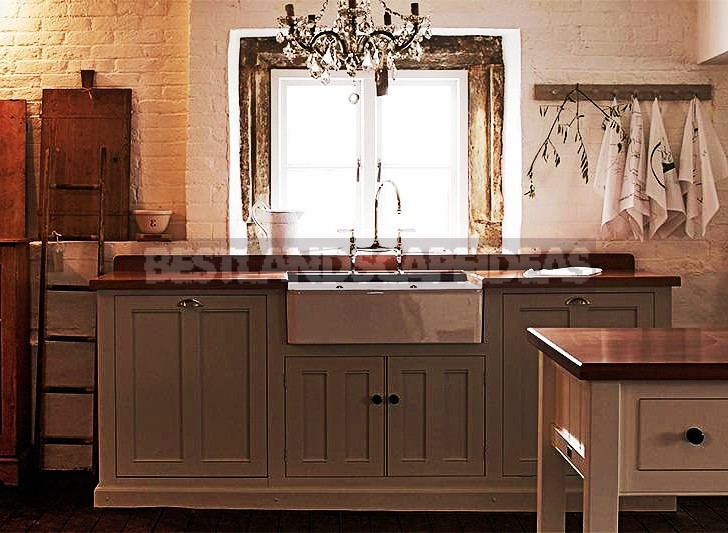 7. The white background is free from bias: you can paint it as a canvas and in modern art Nouveau, and in French eclecticism. At the same time, after a year, if you want, you can easily change the room beyond recognition, without repainting the floor, ceiling, or walls.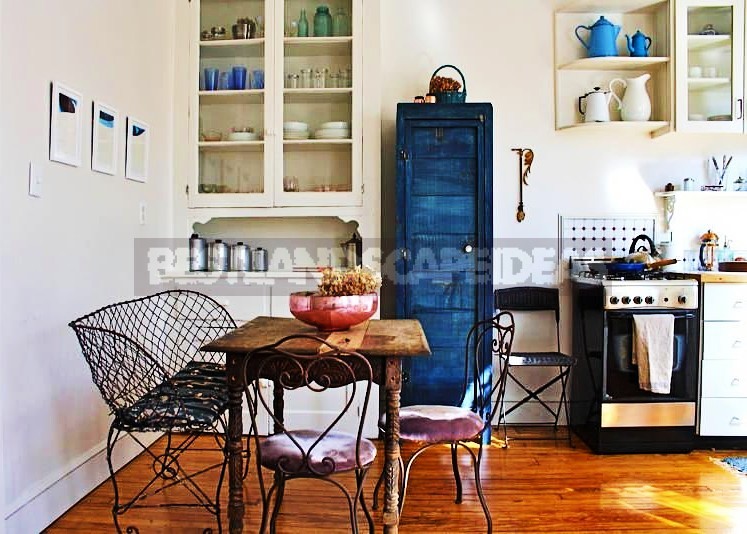 8. White kitchen is ideal for those who want to create the atmosphere of a luxury restaurant at home, the owner of at least two Michelin stars. All objects are clearly visible, the abundance of light helps not to strain the eyes, and white walls teach order and self — discipline (after all, each thing has its own place).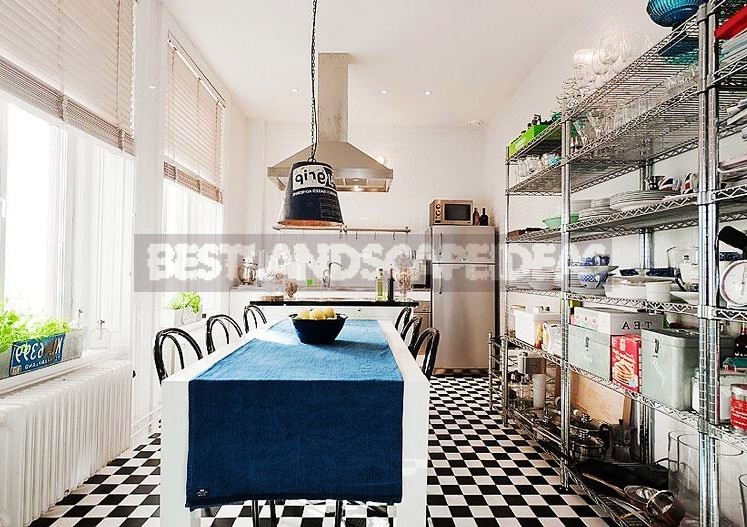 Cons of white kitchen
1. only maintaining the perfect order guarantees you a presentable look of the room.
2. On some materials, white may be visible scratches and chips.
3. White color is not suitable for families with children and especially problematic Pets.
4. White color is not suitable for formal interiors.
5. In the southern rooms with large Windows white color should not be used: the room will be too bright and hot.