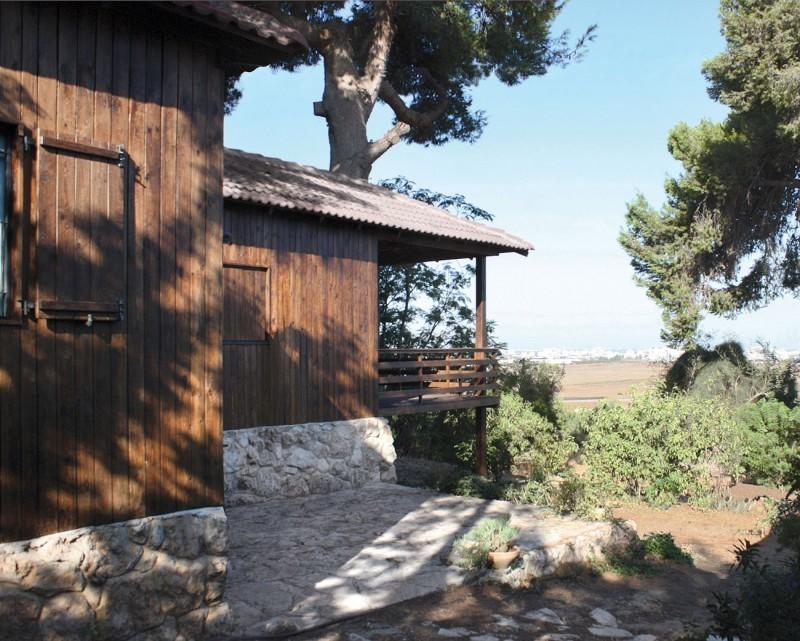 Before the architectural Bureau Golany Architects in Tel-Aviv was a difficult task — to build a spacious home for comfortable living of two people in a plot with old trees. A requirement of the owners was to preserve every tree and shrub and use them for the benefit of the aesthetics of the site.
The project was completed in 2009 and was called "the House of the two trees." He stands near Jerusalem in Israel. But the main surprise is that actually this little hut was designed on the basis of two transport containers, it is difficult to guess by appearance.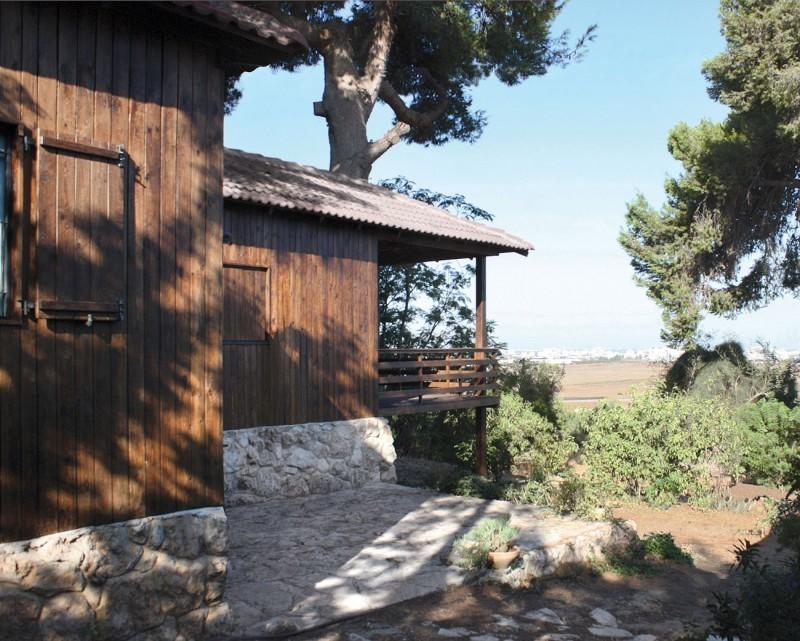 They were neatly lined with wood of local breeds. Superimposed on top of a very nice colored varnish, which in its impact is a bit similar to the technique of "Ombre". This means that the tree in the processing darkens unevenly, making the color scheme of the walls is much richer than, for example, the staining paint. Here was an interesting spillover from light beige to dark brown. It is an excellent design move, reconnecting the building harmoniously into the surrounding landscape.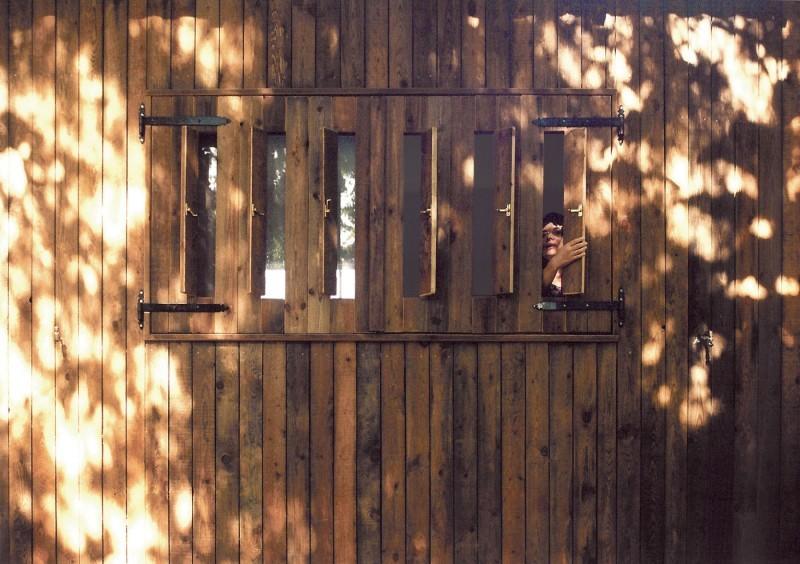 In each of the containers was attached to a private veranda. And yet there is a small paved area for the installation group dining or Lounges. The pictures were taken immediately after construction and repair work, so the furniture is not yet around the house and on the interior there is little we can say. But it is known that will use the furniture from natural materials, made by local craftsmen. It will not be purchased and brought from afar.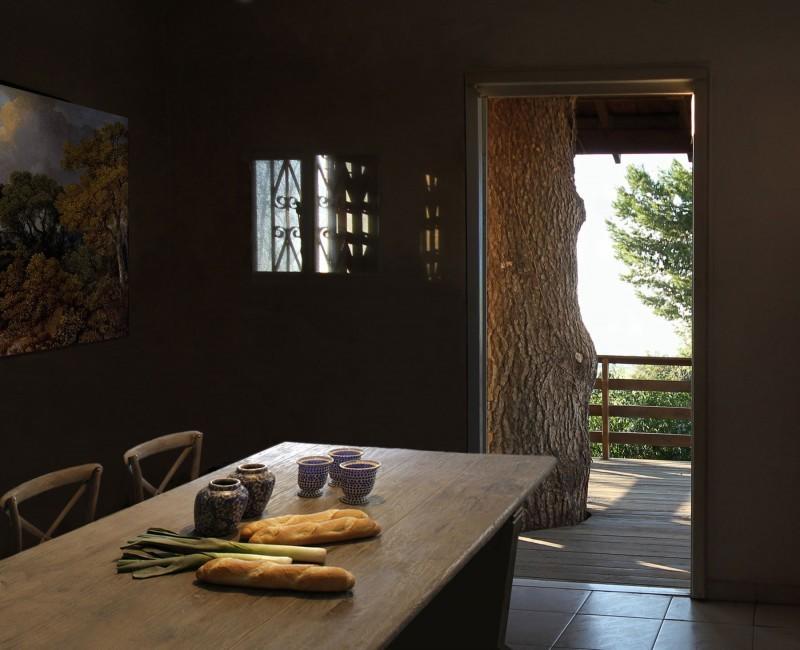 For the architectural office Golany Architects this was not the first project to create a country house from shipping containers, but only in such a distance from the capital. The owners have created a perfect residence, which is located very far from their closest neighbors on the outskirts of a small village.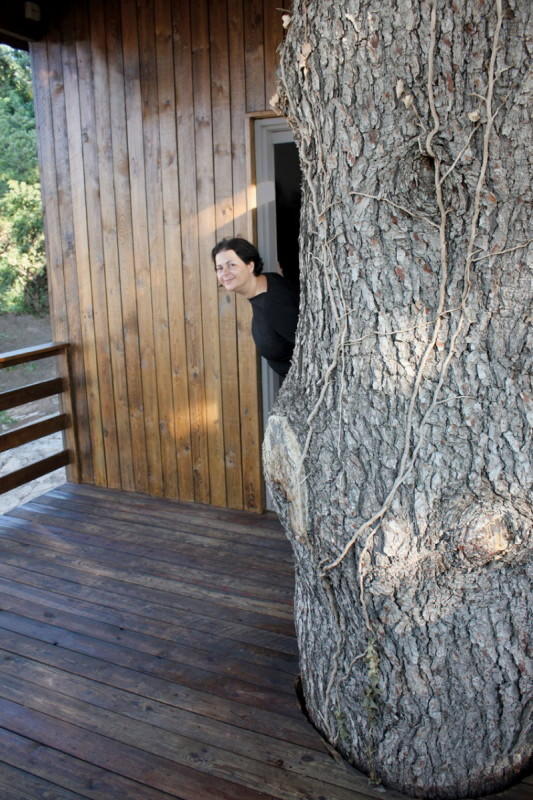 This approach has its advantages, among them the enchanting views from the almost endless fields. And the only direct evidence of human activity here is the road.