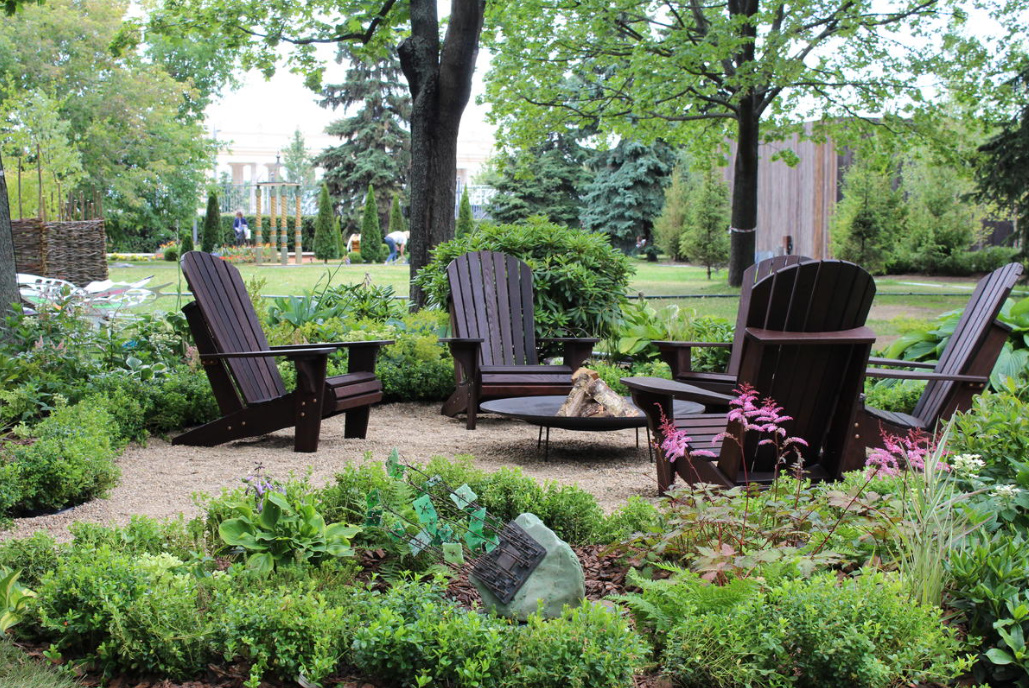 Fire, a source of light and heat, is a constant symbol of comfort and well-being. A tamed element — a flame in a stove or fireplace — gathers the whole family around. In the warm period, the place for a fire is on the street. It's so nice to gather around him in the evenings, try food just cooked on coals, sing songs to the guitar or just sit and be silent… How to equip such a recreation area in the yard so that everything is not limited to a standard portable barbecue and a dining area, but looks "like from a picture"? We offer you several ideas, the focus of which is a stylish fire bowl or hearth.
It is allowed to build a fire on your own plot, but it is important to observe all fire safety rules, especially if the buildings are located too close to each other. For an ordinary fire, at least a deep pit is needed, and in some cases (for example, if you have peat soil) it is simply forbidden to breed it. A special platform with a fire bowl, ready-made or self-made, will help to make a rest by the campfire not only comfortable, but also safe. There are a lot of variants of the hearth. When choosing your own, it is important to take into account various nuances, including installation features.
What kind of fire bowls are there
Fire bowls can be mobile or stationary. The first type assumes the ability to move the hearth to the most convenient place, depending on weather conditions, on the direction and strength of the wind (this is very important from the point of view of fire safety and comfort of all those gathered around the campfire) and other factors. As a rule, mobile bowls are made of different alloys — copper, cast iron, steel. Some models require installation on some kind of base that is part of the finished structure or made with your own hands (on stones, concrete, etc.) The bowl that you plan to move should not be very heavy.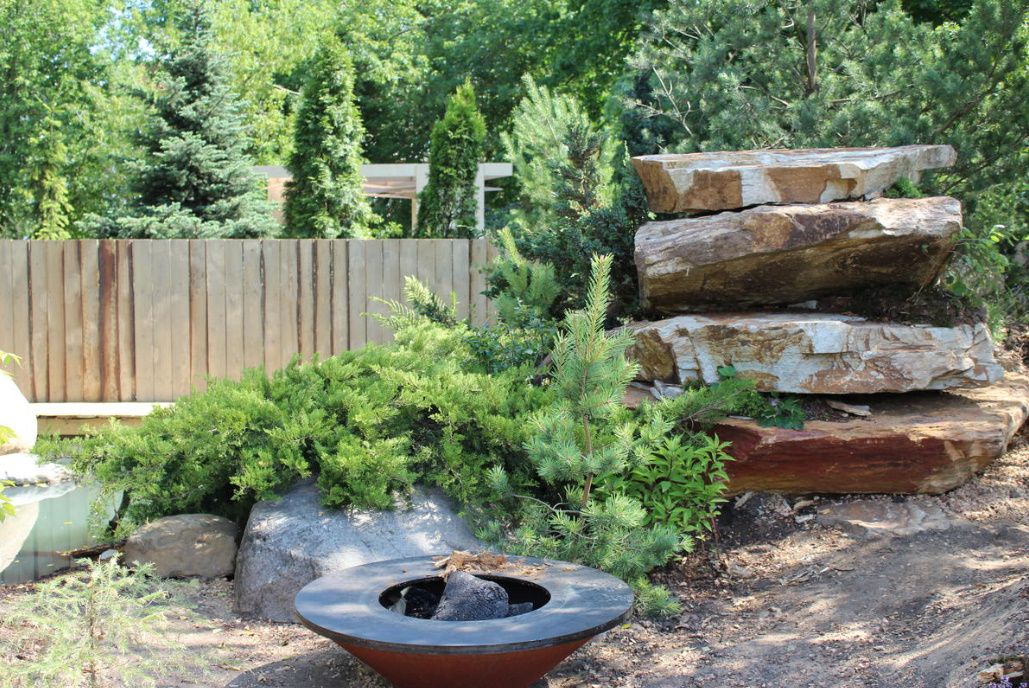 The second type is a static structure. It will never tip over, because it is fixed "tightly". Fire bowls of this plan are made of cast iron, concrete, stone, ceramics. With the help of mobile garden furniture, you can arrange a different number of seats by the fire.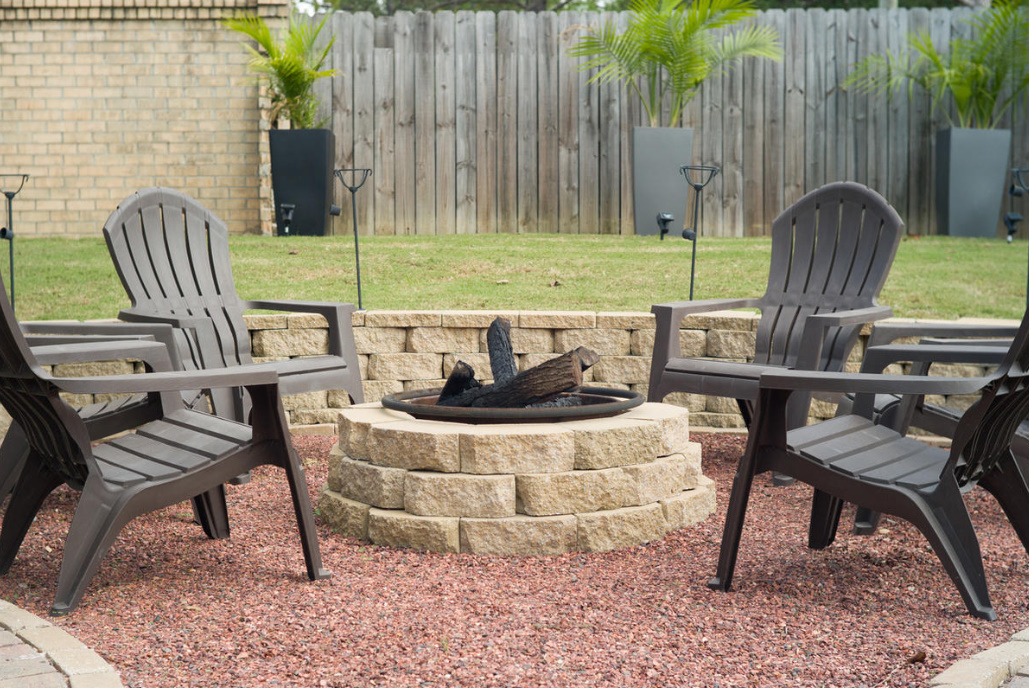 When choosing a metal bowl, pay attention to the thickness of the material. Products with walls up to 3 mm thick will not last long, about 2-3 years, depending on the intensity of use. A bowl made of metal 4-6 mm thick is quite durable. If you are determined to buy a product that will "live" for more than a dozen years, give preference to either steel with a thickness of about 10 mm, or cast iron.
Ideas and design
Metal bowls can be made in a variety of shapes. The most popular are a cylinder (vertical or horizontal), a ring (aka a low cylinder), a ball, a plate, a fireplace. They can also be made in the form of a basket or have a more intricate shape (drops, glasses, etc.) of metal strips or rods.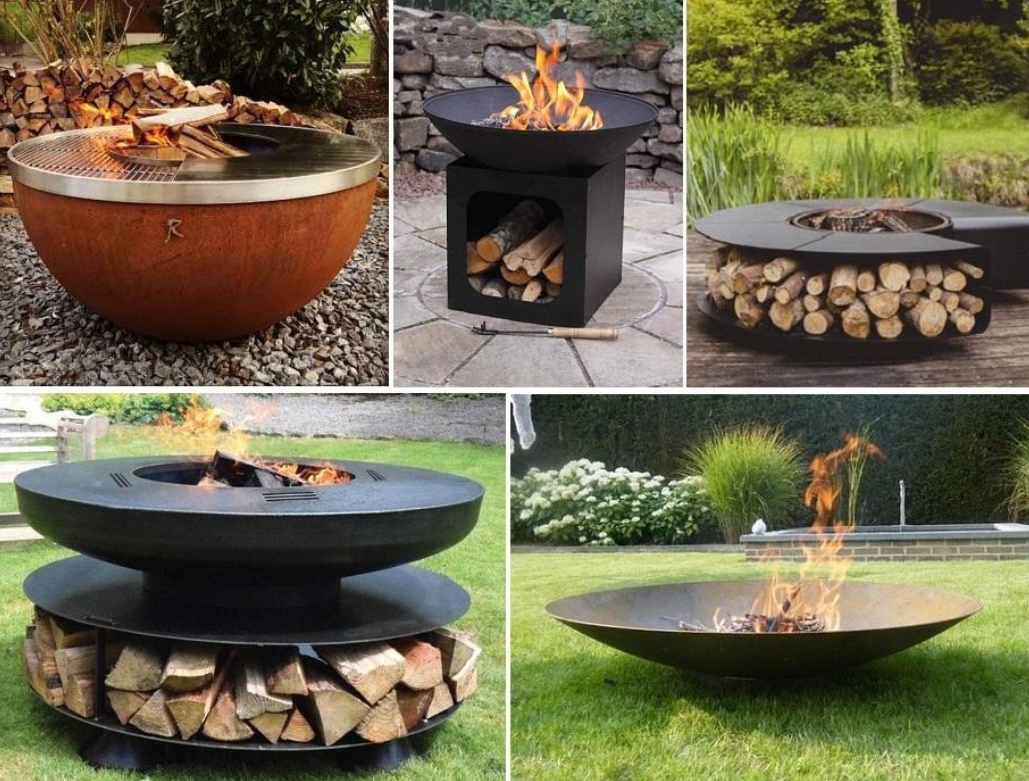 In a blown or openwork structure, burnout occurs better due to free air access. The same can be said about an open shallow bowl in the form of a plate. The cylinder or ring must have holes in the walls in the lower half to ensure air flow.
A bowl in the shape of a ball (solid at the bottom and through at the top) can have a very different design and pattern — the options are limited only by the imagination and skill of the author of the work. When choosing a product, pay attention to the method of articulation of the two parts, it can be either petal welding, or two forged hemispheres welded together. The latter option is the most practical — the seam will last longer. Keep in mind that the more holes there are in the bowl, the greater the danger of sparks flying off from the fire. Be careful.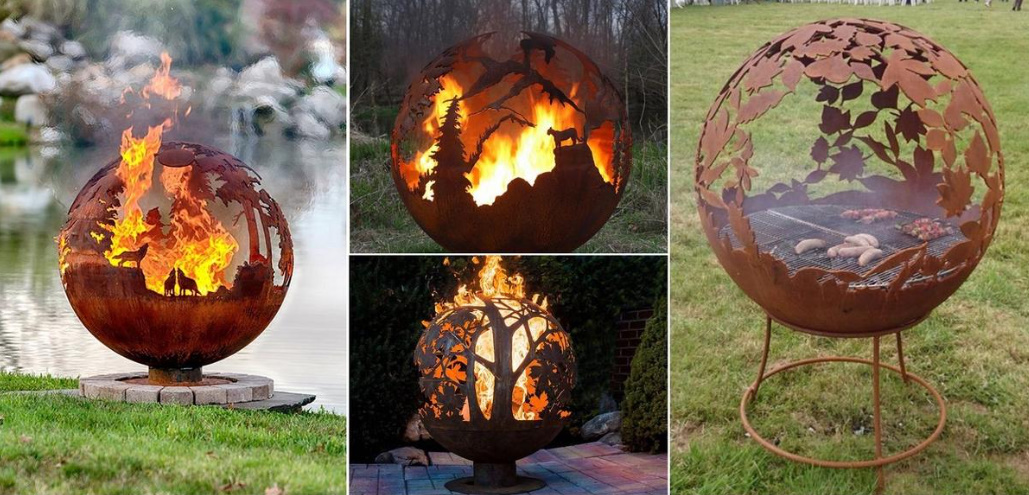 Fire bowls of laconic shape (made of stone or cast iron) will be appropriate in the garden of any style. Steel and concrete are the most relevant for the high-tech style.
An economical and stylish solution for any garden is a bowl made with your own hands. As a firebox, you can use a ring made of metal, which is installed on a leveled and rammed cushion made of drainage material (the platform itself is slightly buried). For finishing, you can use natural stone, it will echo the material with which the paths and platforms, retaining walls are paved.
It is important that the draining base is both under the furnace and under the facing stone. Ideally, it should protrude beyond the boundaries by 20-30 cm (especially if the fire pit is located directly on the lawn). This contour can be paved with a stone or tile, or leave a filling (if it is level with the ground).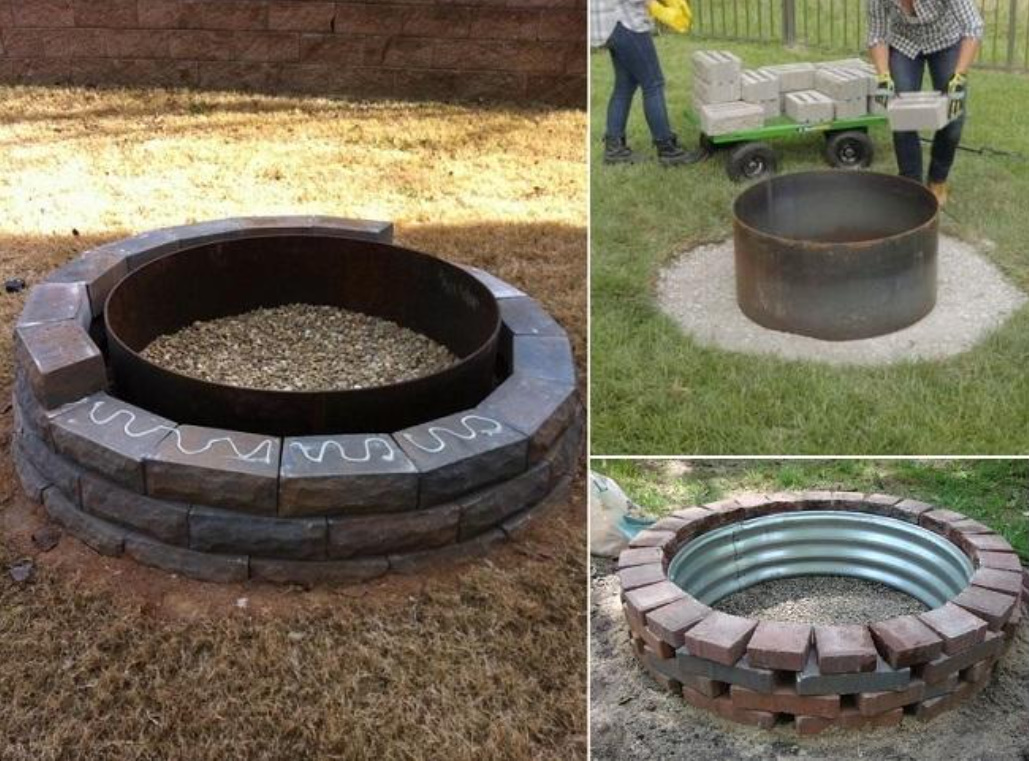 Stationary bowls are usually buried, but most of the heat from the fire literally goes into the ground. With a strong depth, the draft may be worsened due to lack of air access. A depth of 20-30 cm is quite enough, and already at 50 cm the air supply is disrupted, and it becomes difficult to take care of the hearth.
Fire bowls can have accessories — a mesh hood that protects against sparks (it is especially relevant for bowls in the form of a plate), grates for cooking on coals. Some manufacturers supply ready-made models with covers from precipitation, which is especially important for stationary foci that cannot be removed to a dry place. Before covering the bowl with a soft cover, it is better to fill it with firewood so that the fabric does not sag, but, on the contrary, bulges, so water and snow will not accumulate.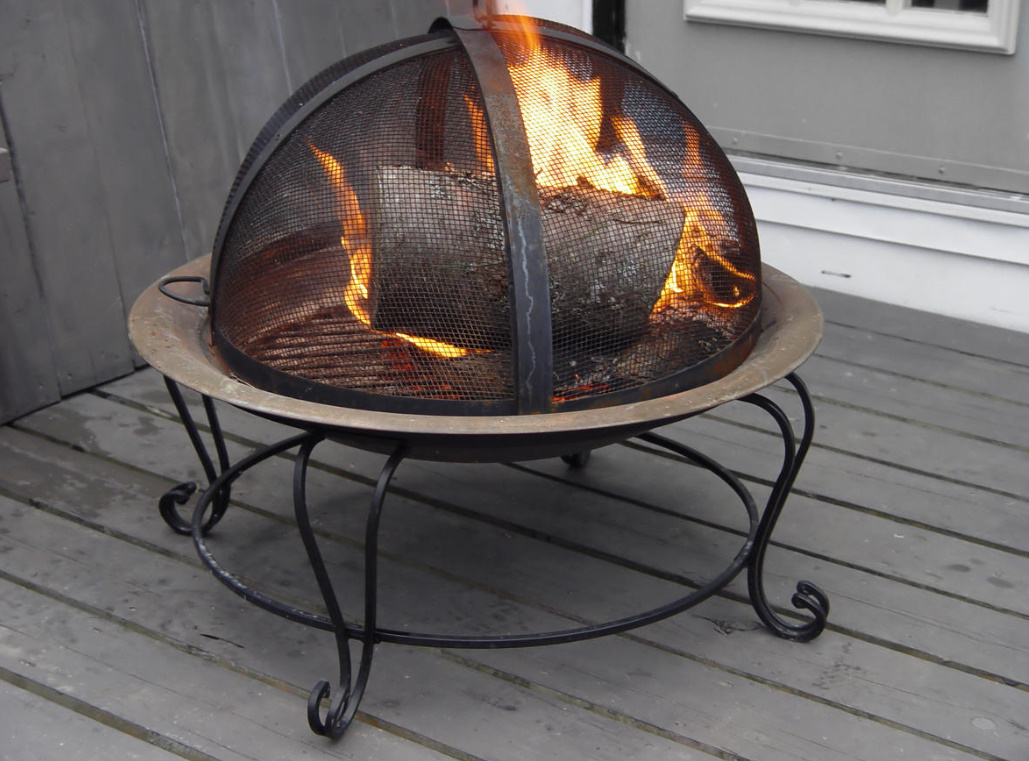 The presence of a grate and ash pan in some models facilitates the care of the bowl, prevents stagnation of moisture at the bottom. Products with a grate will definitely last longer. There can be no such elements in simple bowls like a plate, so each time it needs to be cleaned of coals and ash.
Site preparation
You should pay special attention to the placement of the bowl. It is best to install the hearth on a specially equipped area with a coating of non-combustible material. If the flooring is made of wood, then under the bowl it is necessary to lay out a circle of stone or concrete, the diameter of which is equal to two or three diameters of the bowl. There are impregnations for wood that prevent rapid ignition, but they are not able to make it completely incombustible.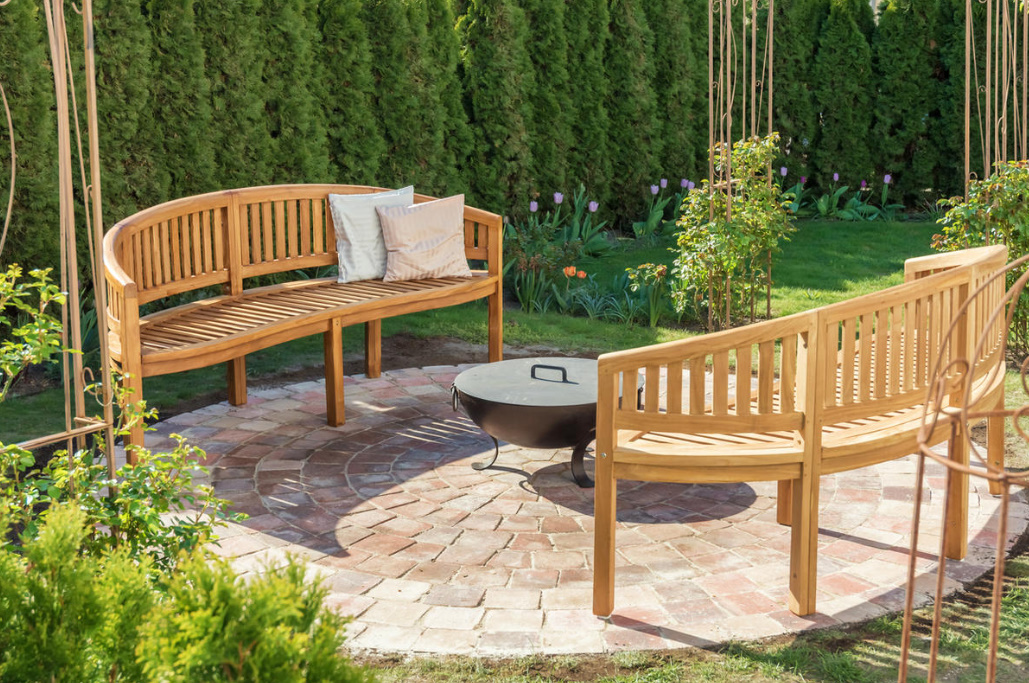 I would recommend using stone, street tiles or art concrete to cover the fire pit. There are interesting options for combining paving with tiles and gravel.
For a buried hearth, a drainage cushion is required (filling with gravel is enough), otherwise water will stagnate in it.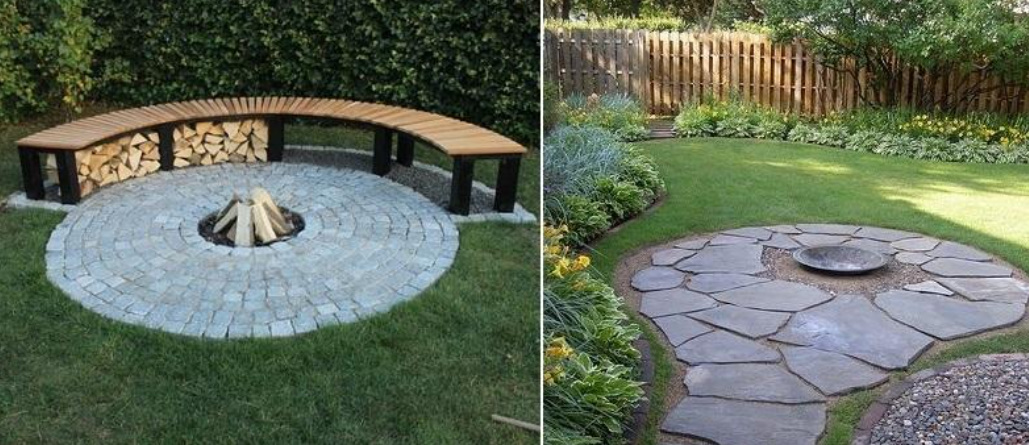 It is best to place a platform for a fire pit in a lull. It is safer and more comfortable to stay. If there is no such place in the garden, it is better to fence the fire pit with high plantings, for example, a hedge of shrubs.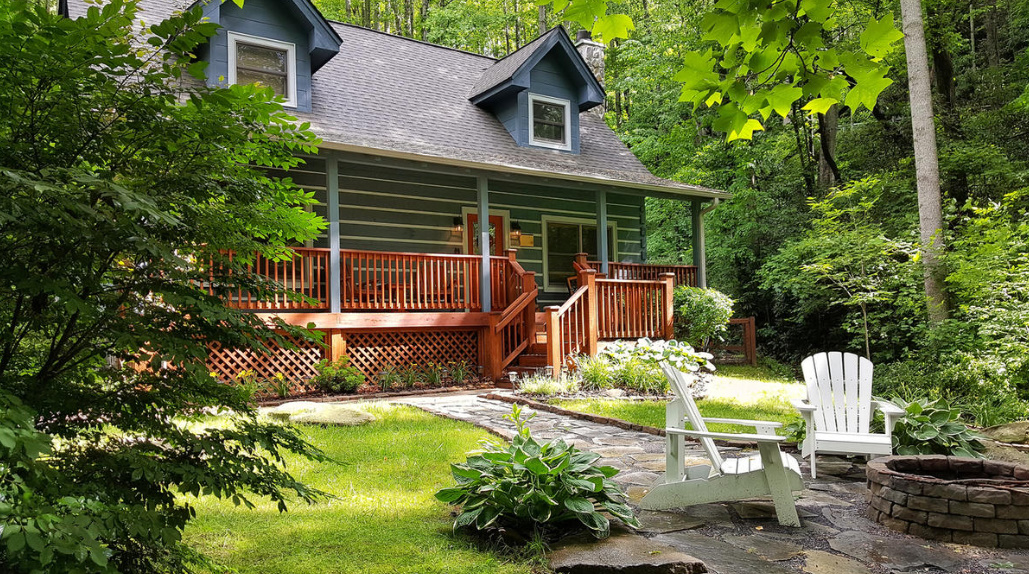 What kind of furniture to put next to the fire pit
Completely different furniture can be placed around the hearth — forged, wooden, wicker, products made of artificial rattan or vines. Fiberboard furniture is also gaining popularity, but it should be remembered that it is desirable to bring it into the house for the winter period.
Stationary furniture is a solution for those who do not want to move furnishings back and forth. In this case, it should be all-weather. But it has one disadvantage — vacationers will not be able to sit in the opposite direction from the smoke, closer or further from the fire.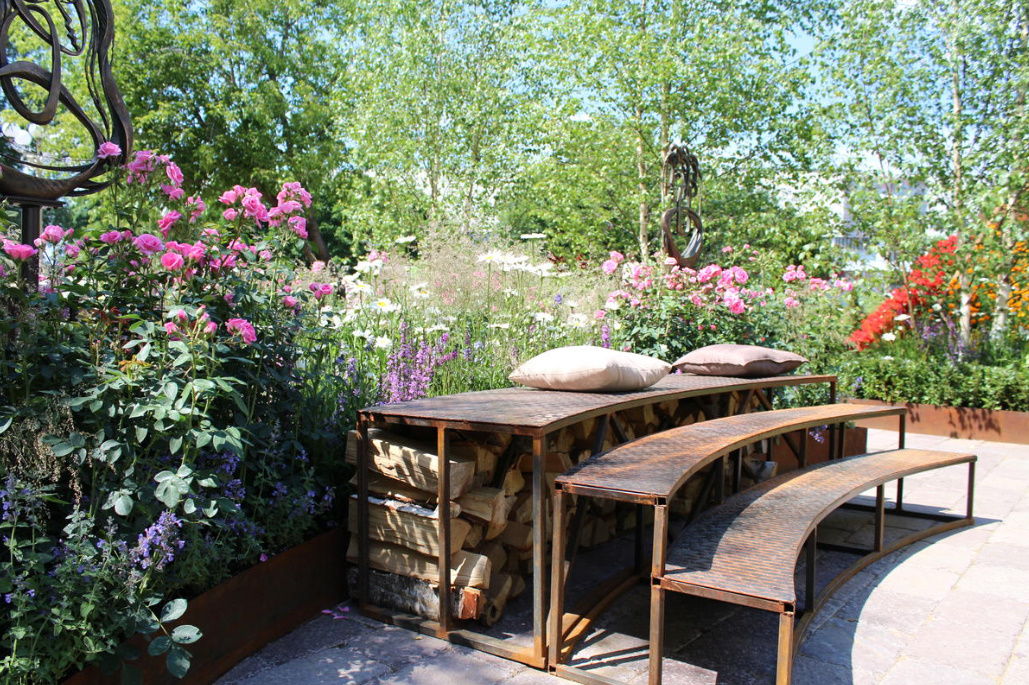 All kinds of firewood boxes look very impressive in the fire zone. They do not have to be strictly functional: you can store the entire large stock of firewood in another, more suitable place, and here — only a small part for beauty and throwing into the fire. This object can be combined with seats or be a free-standing decoration of the playground.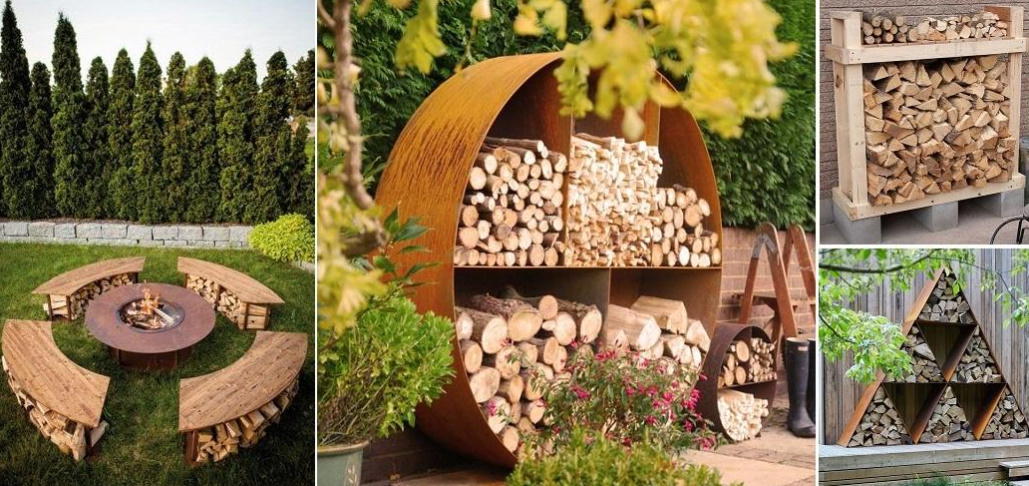 Safety rules
Whichever fire bowl you choose, when using it, you must follow a number of rules that will protect your vacation and make it joyful and hassle-free.
Do not leave the fire pit unattended, do not allow children to play alone near the fire.
Place the bowl on a specially equipped area away from buildings, hanging tree branches. The distance to the buildings should be at least 5 m, and there should be no combustible materials within a radius of 2 m.
Nearby you need to have everything you need to extinguish a fire: a fire extinguisher, a container with water, sand and a shovel.
Do not carry the bowl with the fire lit, do not touch it until it cools down.
In case of strong wind, be sure to use a special cover (cap) that prevents the release of sparks. When the wind speed exceeds 10 m / s, it is forbidden to light a fire.
Do not use gasoline or liquids for ignition — it is better to have a small supply of dry wood, wood chips or birch bark or other natural materials intended for this purpose.