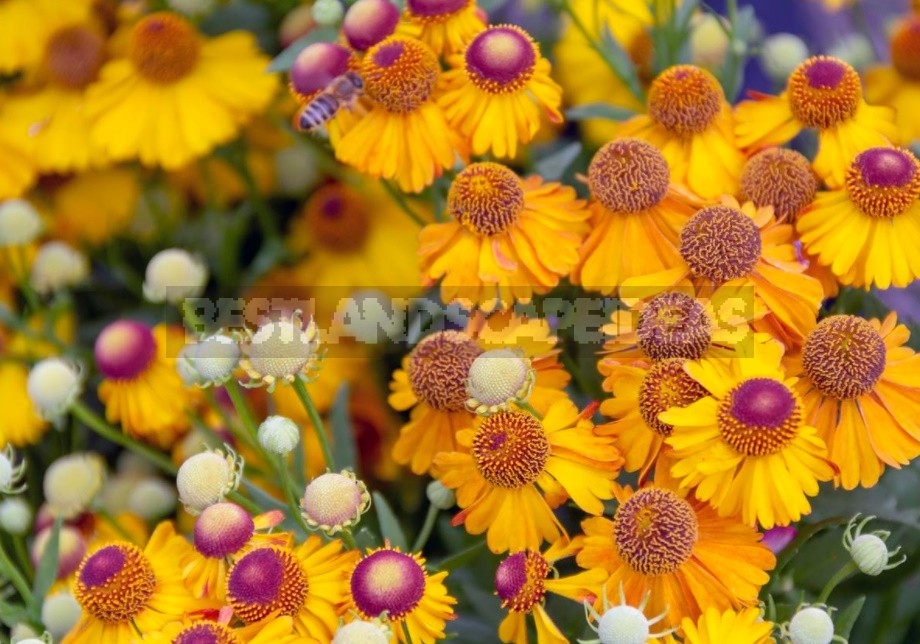 Selection of Ornamental Plant Neighbors
Helenium varieties are good in the group and mixborder — without them, perhaps, no autumn flower garden can do. Compact plants ('Siesta', 'Short and Sassy') are good in containers, they can decorate the summer kitchen, decorate the patio, where they can become a worthy addition or alternative to chrysanthemums. In the flower garden, their worthy partners can be Nepeta Cataria, Calamintha Nepeta, Salvia, which after pruning will give a second wave of flowering.
Wesergold, Zimbelstern
Baskets of plants attract bees and butterflies, which allows you to use helenium in the garden of bees and butterflies, along with Oregano, Geranium, Monarda, Echinops and Echinacea. Especially interesting is the duet of the yellow-flowered variety of Helenium ('Wesergold', 'Zimbelstern') with Echinops.The contrast of color and shape will not leave anyone indifferent.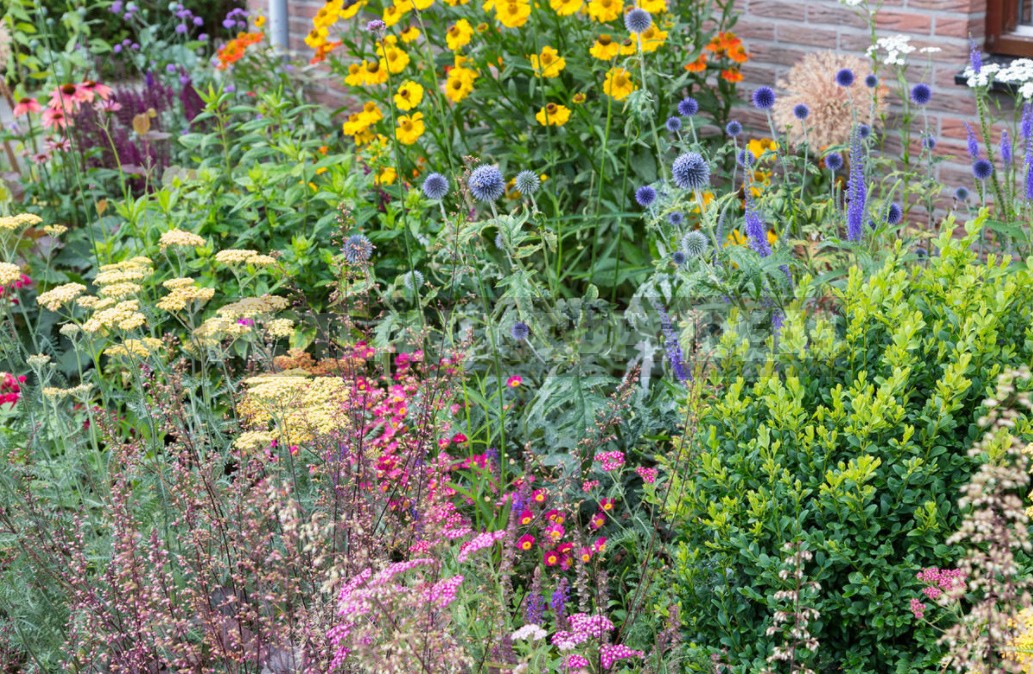 Sporobolus
Quite large baskets with helium next to them need a veil or a haze, this will give a certain mystery and simple charm to the whole composition. Masters of creating haze have been known for a long time, these are such plants as Lightning, Deschampsia sespitosa, Sporobolus. And if you try to surround the yellow-orange varieties of helenium with an opaque veil of decorative cereals, and with beads of Thalictrum delavayi or Thalictrum dipterocarpum, then you will simply see an incredible sight!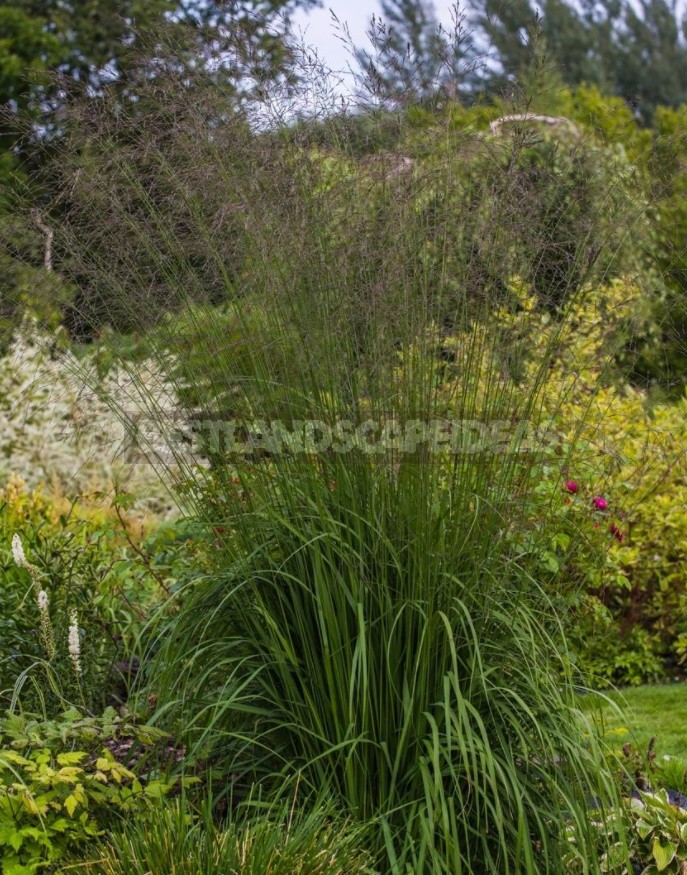 Veronicastrum virginicum
The luxury of large baskets of helenium is especially expressive in the presence of vertical neighbors – they can become Veronicastrum virginicum, Astilbe chinensis 'Vision in White', Persicaria amplexicaulis, and I would recommend combining lilac varieties of verticals with yellow or orange varieties of helenium, and white — flowered ones with all, including red ones ('Karneol', 'Moerheim Beauty'), and with decorated "rings".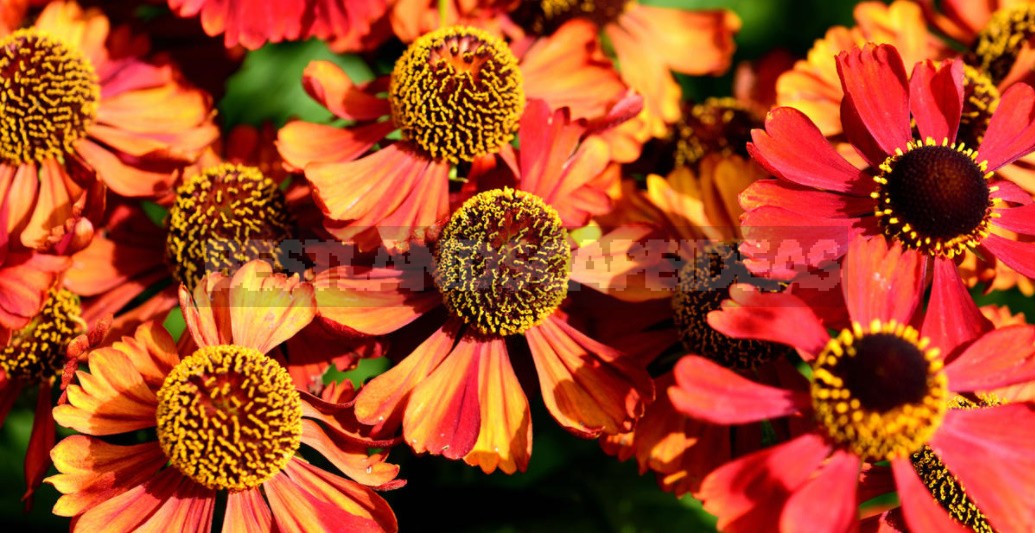 Achillea filipendulina
Teucrium hircanicum could be called a constant companion of the autumn flower garden, so gracefully and easily its ascending spires penetrate both the yellowness of the sesleria and the inflorescences of low and medium heleniums, and the combination with both yellow-orange heleniums (contrast) and red (even greater color depth) is impressive.
Early varieties of helenium will perfectly complement Ligularia sibirica and the gradually fading Achillea filipendulina, provided that a compromise is reached on the issue of illumination (sliding partial shade, eastern or western exposure).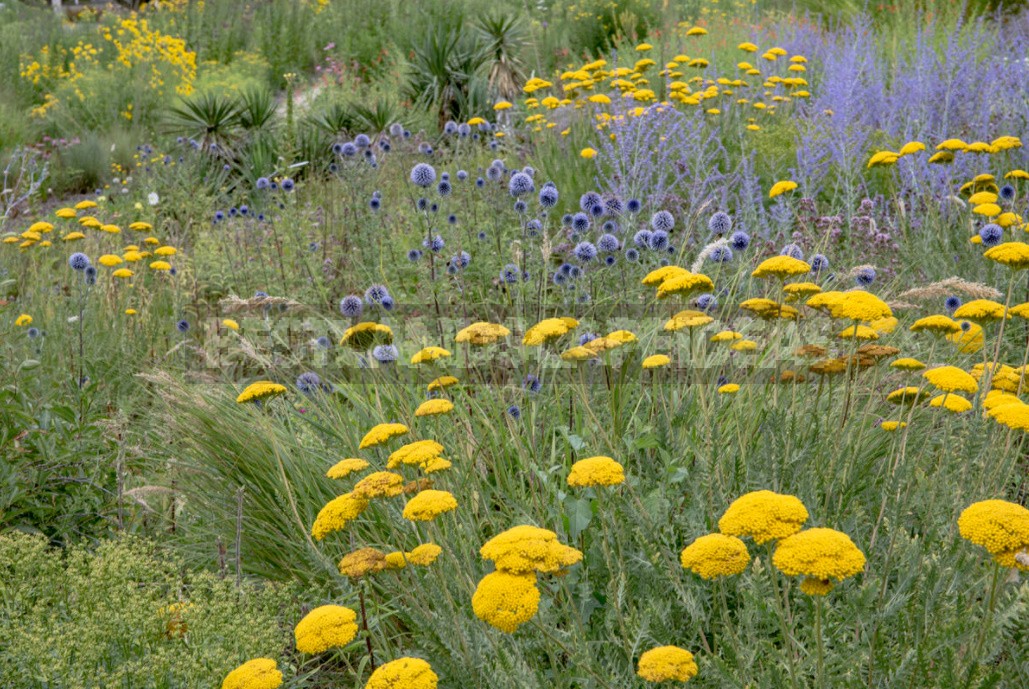 Lobelia
A rather rare plant so far, the perennial Lobelia cardinalis – a true aristocrat and a slender vertical – will be perfectly combined with the helenium, provided that a well-thought-out color combination is used. Since lobelia inflorescences are colored in red and purple tones, I would advise you to pair them with monophonic heleniums — either yellow or red, without transitions, strokes and edging. Among the varieties of lobelia, there are also purple-leaved ones, which also creates room for experiments. By the way, another unusual dark leaved species – Lysimachia purpurea with yellow flowers can be an excellent partner for yellow helenium.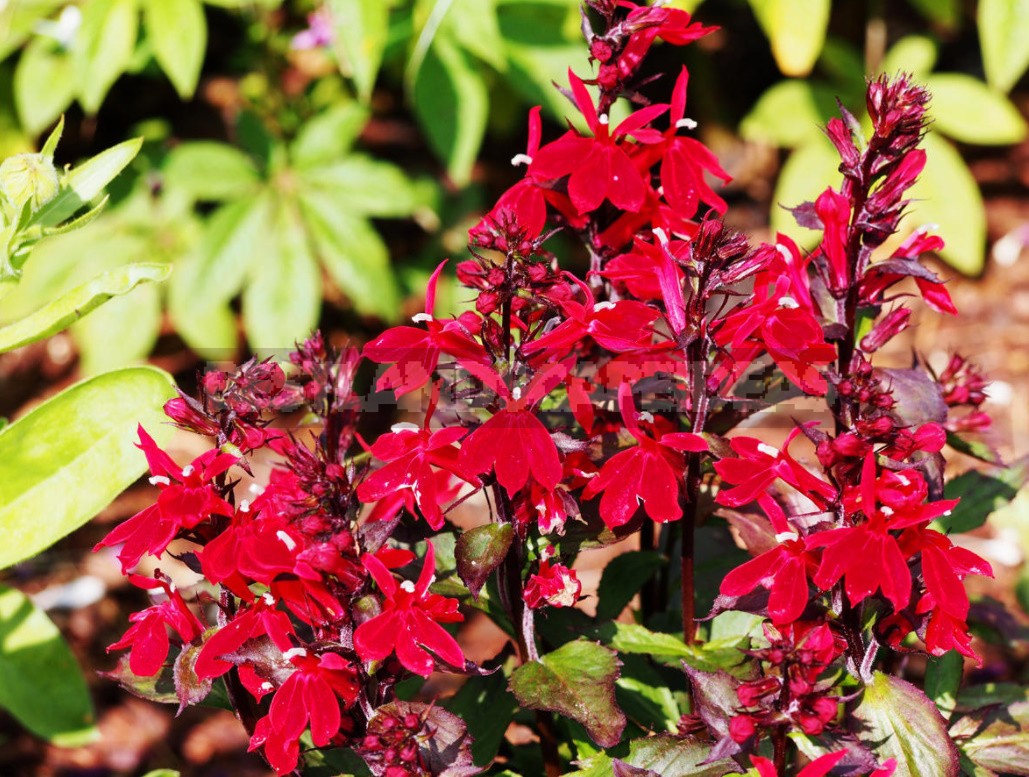 Knautia macedonica
But another type of Lysimachia, Lysimachia clethroides, with elegant drooping white brushes in a duet with scarlet varieties of helenium will create a festive mood. Burgundy inflorescences of Knautia macedonica, which has both tall and compact varieties will be a spectacular addition to both yellow and scarlet baskets of helium.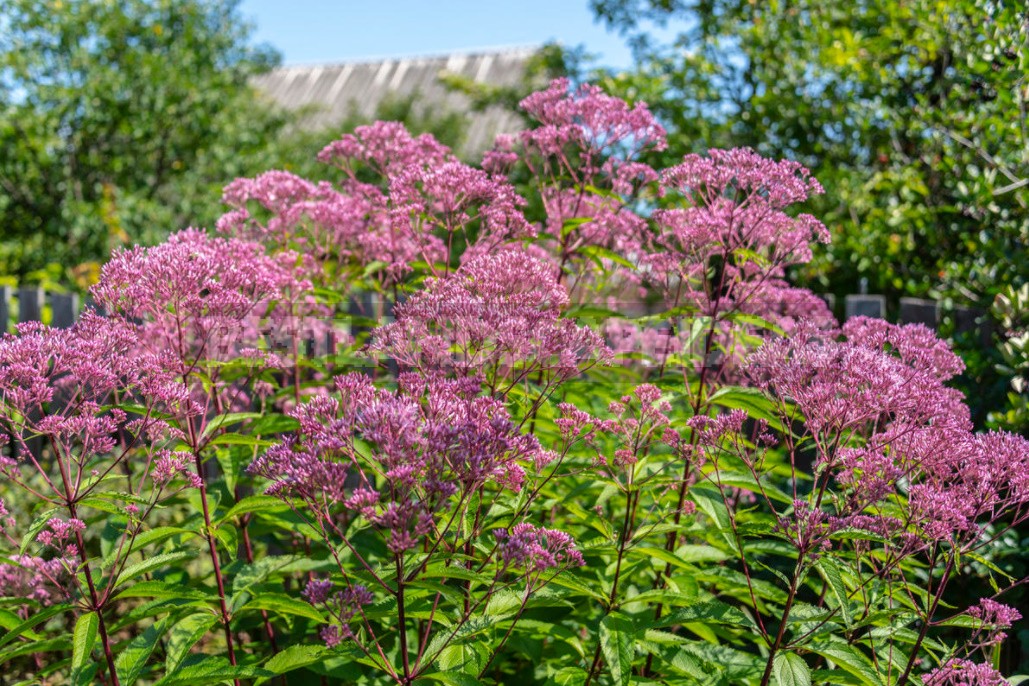 The duets of helenium with Alcea and large-flowered asters seem to me somewhat contradictory: the large flowers of the companions argue with each other and bring dissonance. But small-flowered asters will be an excellent addition to the helenium. Pay attention to the species with small baskets-Symphyotrichum lateriflorum, Symphyotrichum ericoides, as well as to Symphyotrichum linosyris, whose inflorescences-baskets consist of only sunny yellow tubular flowers. Aster is also a favorite of flower growers — many articles have been written about it.
It is impossible to ignore two more plants of late summer-Eupatorium and Sanguisorba. With the giant Eupatorium, any tall varieties of our plant ('Feuersiegel', 'Granatstern') will be good. And the elegant Sanguisorba is generous with extravagant varieties, in addition to the fairly well-known forms of Sanguisorba tenuifolia, pay attention to the variety Sanguisorba officinalis with brown inflorescences 'Chocolate Tip', not exceeding 0.6-0.8 m (24-31 inch), and 'Martin's Mulberry' with large stable stems up to 1.8 m (6 ft) tall.
Helenium inflorescences are good in cutting, they retain freshness for two weeks. To them you can add autumn asters, panicles of cereals or twigs with berries.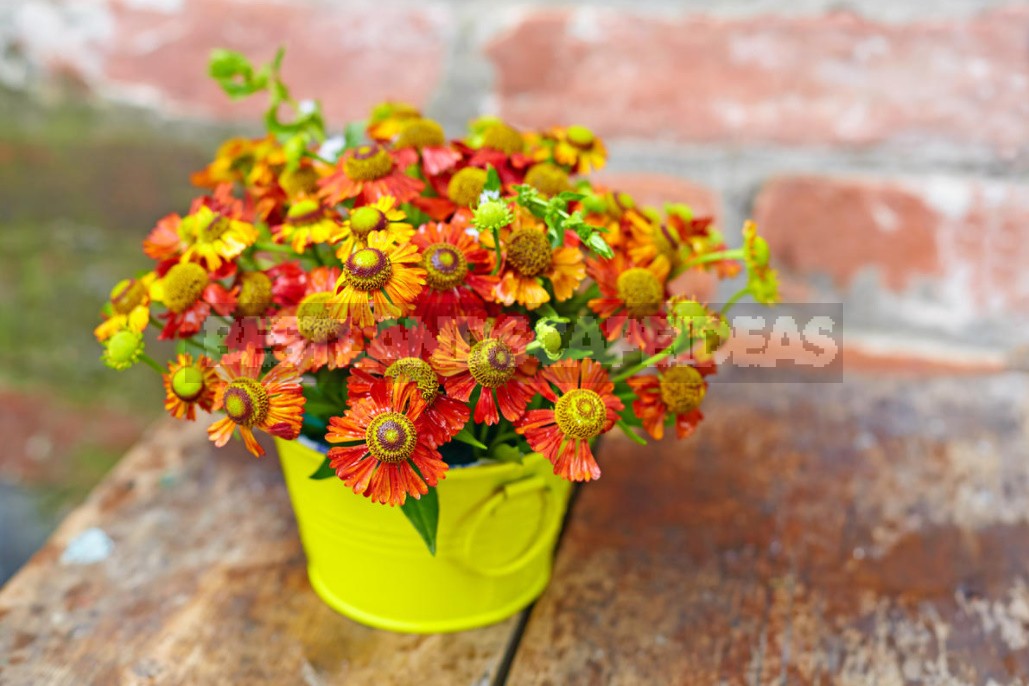 Have you ever made bouquets of these flowers? Share photos of flower beds and compositions in vases.