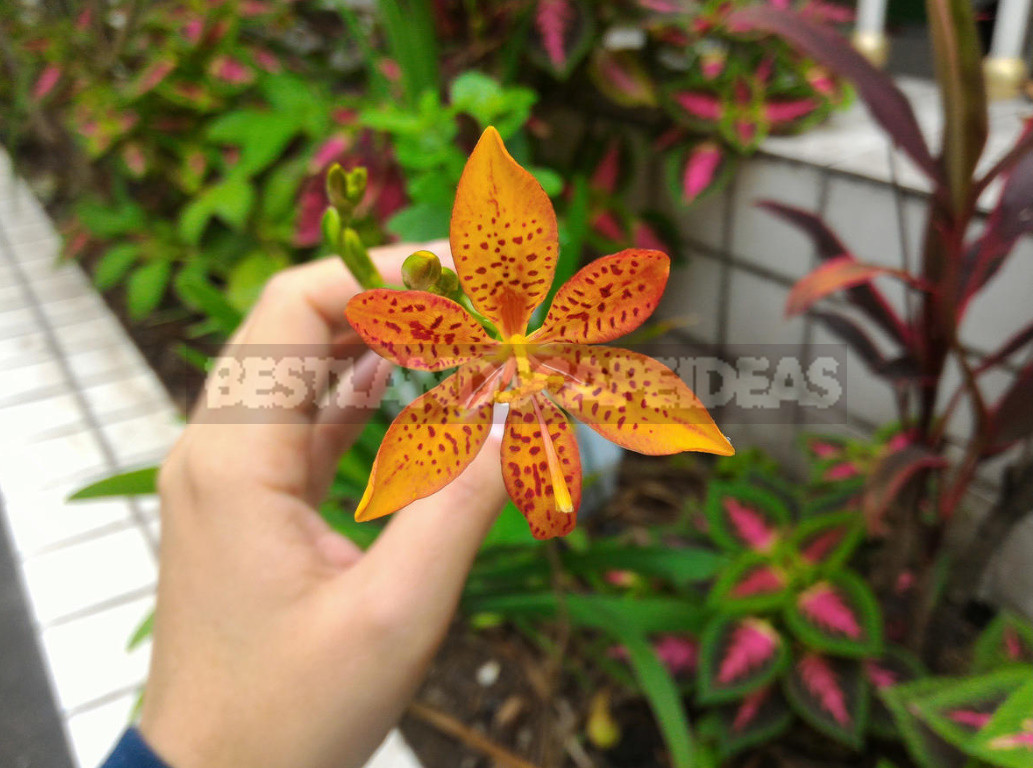 In continuation of the topic of exclusive plants today we will talk about these garden rarities-perennials with unusual flowers.
They take the baton from annuals with non-standard appearance, and hope to impress and conquer you with its extraordinary beauty.
First of all, these are species and varieties with green, white-green flowers, inflorescences, bracts.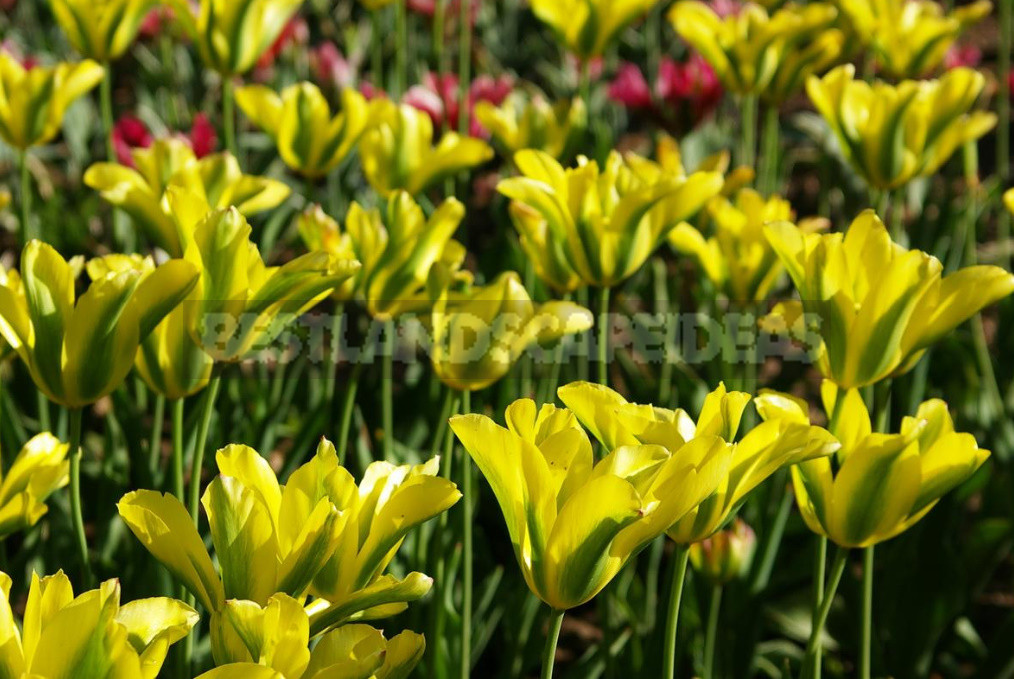 Breeders have long and successfully follow the fashion, which always welcomes the extravagance and originality.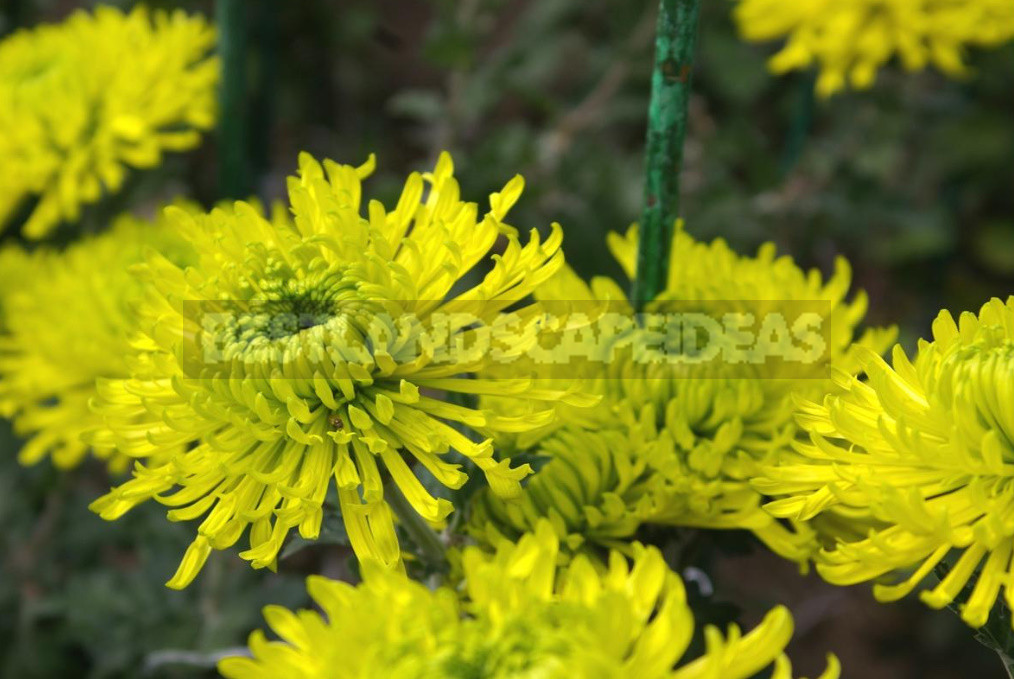 To the review was complete, I included in it not only green floral interesting, but also species, varieties with unusual color.
Astrantia major 'Shaggy'
Rare in culture perennial height of about 45 cm. she has amazing bracts that involuntarily attract the eye: long, with sharp green tips. Good and deep-cut leaves. In General, it is so unusual that it may well qualify for an accent role in the Sunny flower bed.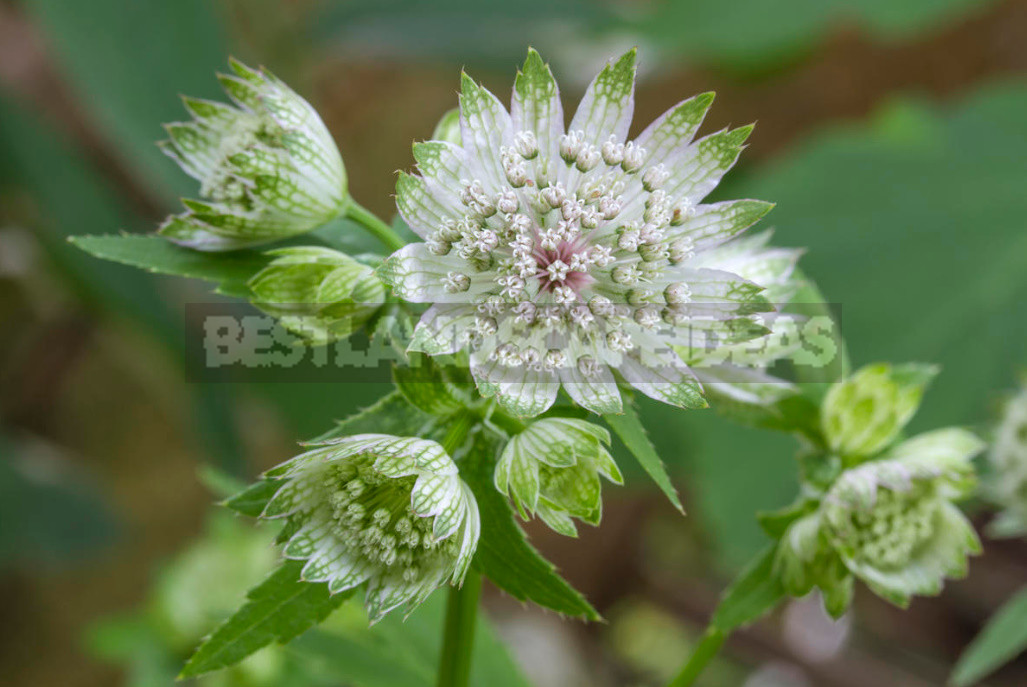 Prolonged flowering for 1.5 months – another bonus of this flower. In addition, it tolerates partial shade. Seeds are sown before winter. Over time, well-grown bushes astrantia divide (spring). On one place is growing 5-6 years, and then needs in division and transplant on new place.
Adonis amurensis
Semi-double yellow-green varieties of Adonis-just fantastic, how good! They are created in Japan, where they are very popular and sincerely loved. This 'Flore Pleno' (with green tips of petals), 'Sandanzaki' (with a green middle) – both up to 40 cm, diameter of flowers up to 5.5 cm, bloom in may and June.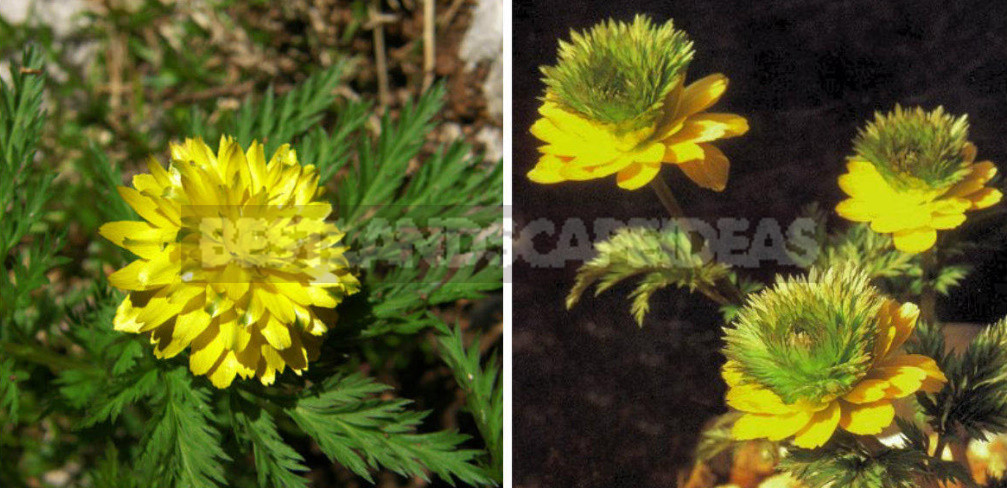 Belamcanda chinensis
Sultry beauty of the family Iridaceae surprisingly elegant and slender: at a height of 45 to 90 cm, it reaches a width of only 20 cm Native to this rhizomatous perennial from India, China, Japan.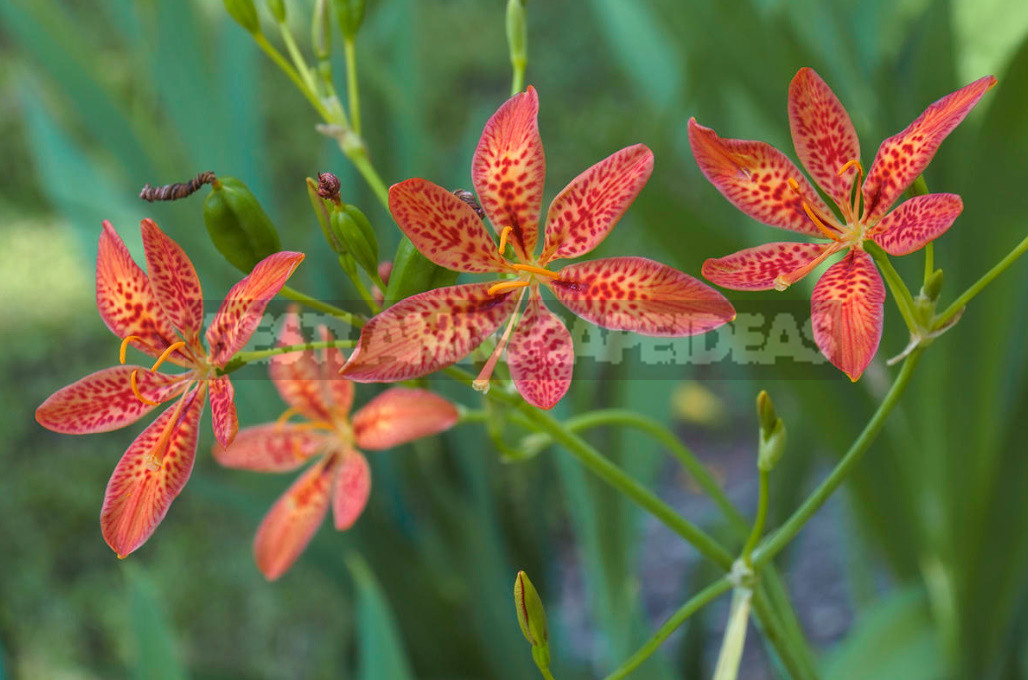 For the spectacular spotting of the petals it is called the leopard flower.
Belamcanda chinensis is suitable for flower beds in southern regions (its critical winter minimum is within -5°C).
Verbascum
Verbascum is not without reason in demand in plant compositions with different forms of inflorescences: its high effective candles beautifully contrast with openwork umbrellas and dense semicircular baskets. Verbascum with yellow candles is quite familiar, but with white and purple is still a novelty.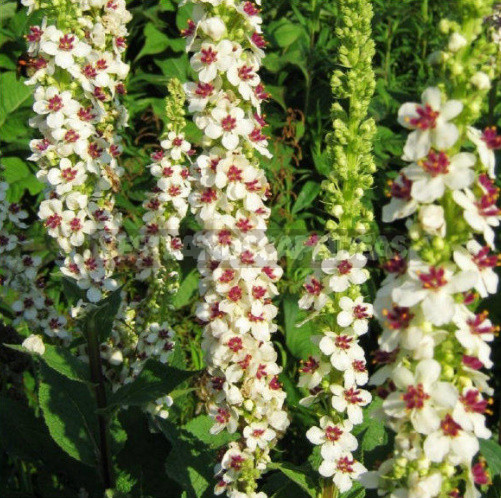 White form Verbascum Longifolium up to 90 cm. There are more white with purple centre, a sort of 'Wedding Candles' height up to 100 cm.
Among the purple beauties recently leading variety V. x hybrida 'Temptation Purple F1' height 60-70 cm; blooms in the year of sowing.
Open Sunny places with well-drained soils are ideal for it.
Oxalis versicolor
On sale it can often be found as Versicolor. Amazing caramel beauty miniature: height of only 8 cm and a width of 20 cm Native of South Africa thermophilic: minimum temperature in winter about 0°C.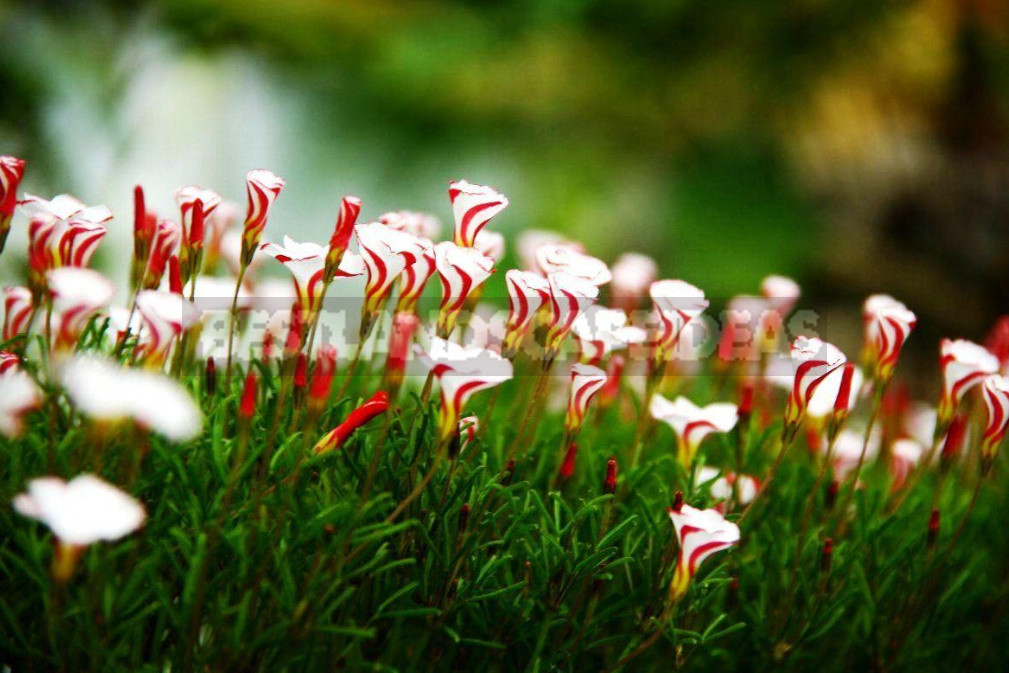 Therefore, a pot of Oxalis versicolor in the summer should be dug in a semi-shaded place, and in the winter to bring into the house.
Clematis 'Midori'
Green-flowered Clematis became the subject of dreams of many gardeners who are not indifferent to this culture. He's really gorgeous! Delicate green petals – this is the real color, not the result of photoshop. It is up to 1-1, 2 m tall, white-green flowers, double, large (diameter 12-15 cm).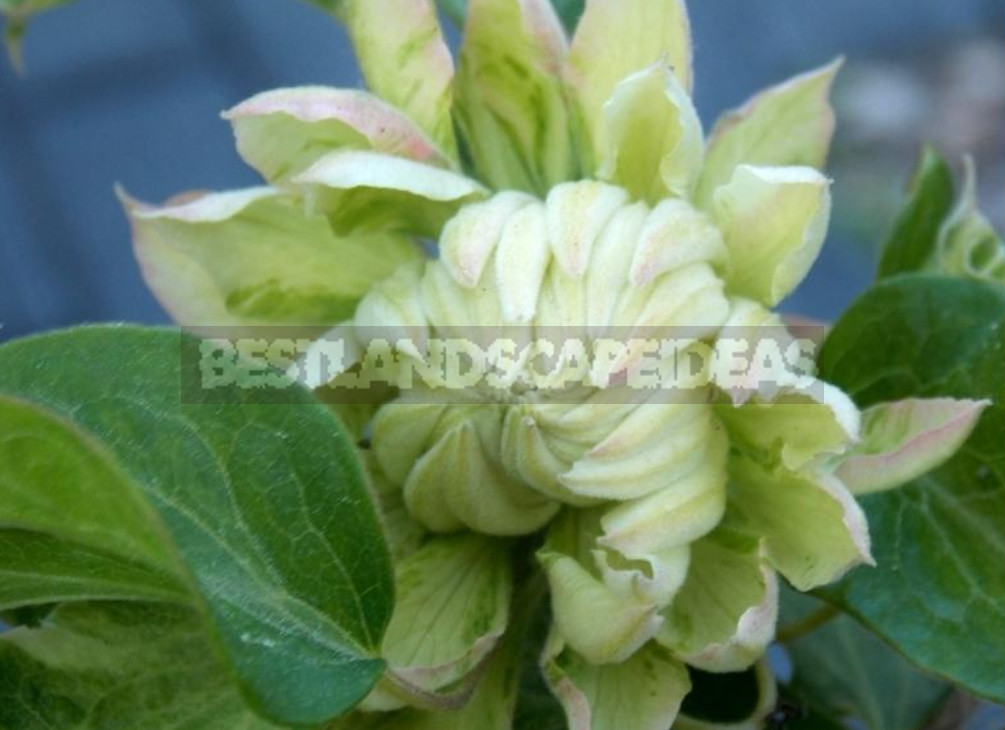 A real masterpiece of Japanese breeding. It is quite hardy in the southern regions (up to -7°C makes no problems), in the middle band needs winter shelter, under which it can briefly withstand -35°C.
Helleborus
Nature has generously endowed many species of this genus with green, white-green bracts, and breeders have added varieties of similar color.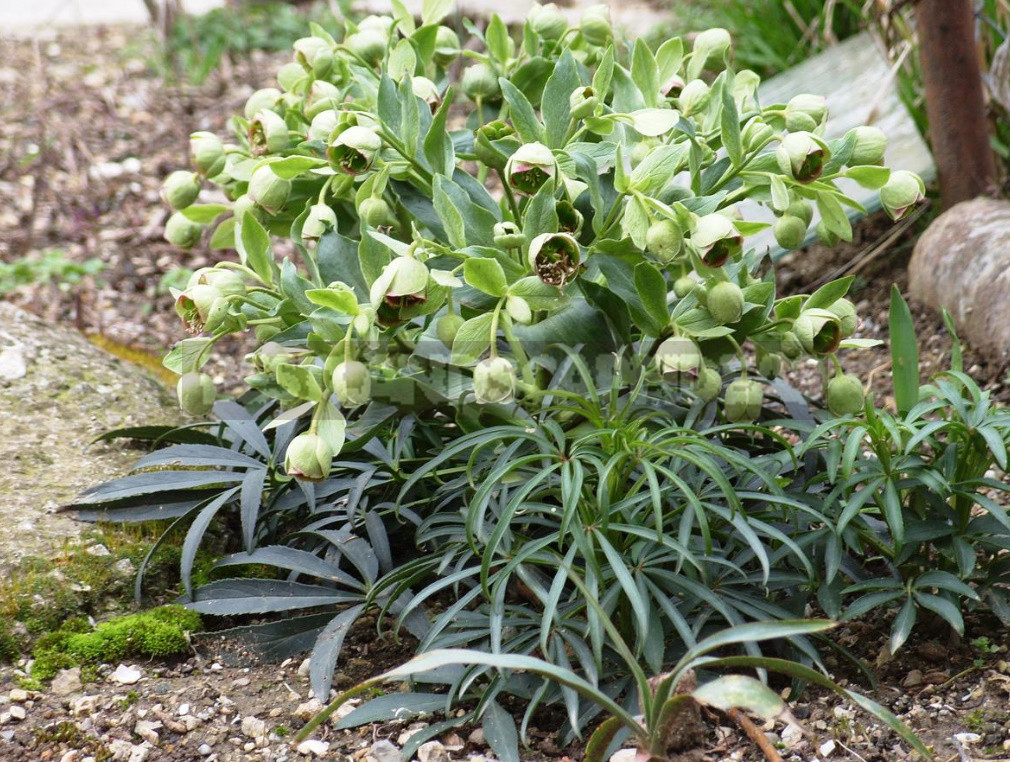 Helleborus better grow and bloom under trees.
Origanum rotundifolium
This is one of the most spectacular Mediterranean oregano. Its varieties 'Kirigami' and 'Kent Beauty' are interesting unusual bracts, from a distance reminiscent of room Beloperone. In addition, green bracts and flaunts another Mediterranean beauty – O. amanum. It is an evergreen shrub up to 20 cm and a width of 30 cm grade 'Kent Beauty' – prostrate shrub height of 10 cm and a width of 20 cm.

Their winter minimum temperature is at around -15°C, so in the middle band need to shelter for the winter. Given that they are low, it is better to grow them in containers and bring them into the room for the winter.
Tulipa, garden class Green-flowered
Each year, the traditional parade of tulips in the Botanical garden necessarily involved representatives of this class.
In addition, green exoticism is in the garden class Tulipa × gesneriana Parrot Group, remember the Wonderful transformation of the Tulip 'Brooklyn'? Most varieties of green-flowered tulips are especially valuable late flowering. However, wanting to invite them to your garden, keep in mind that green – flowered parrot tulips-sybarites: they give little bulbs, affected by the virus variegated.
Primula
There are among the primroses in the green beauty. Just look at the rich color of Primula hybrid 'Francesca' petals!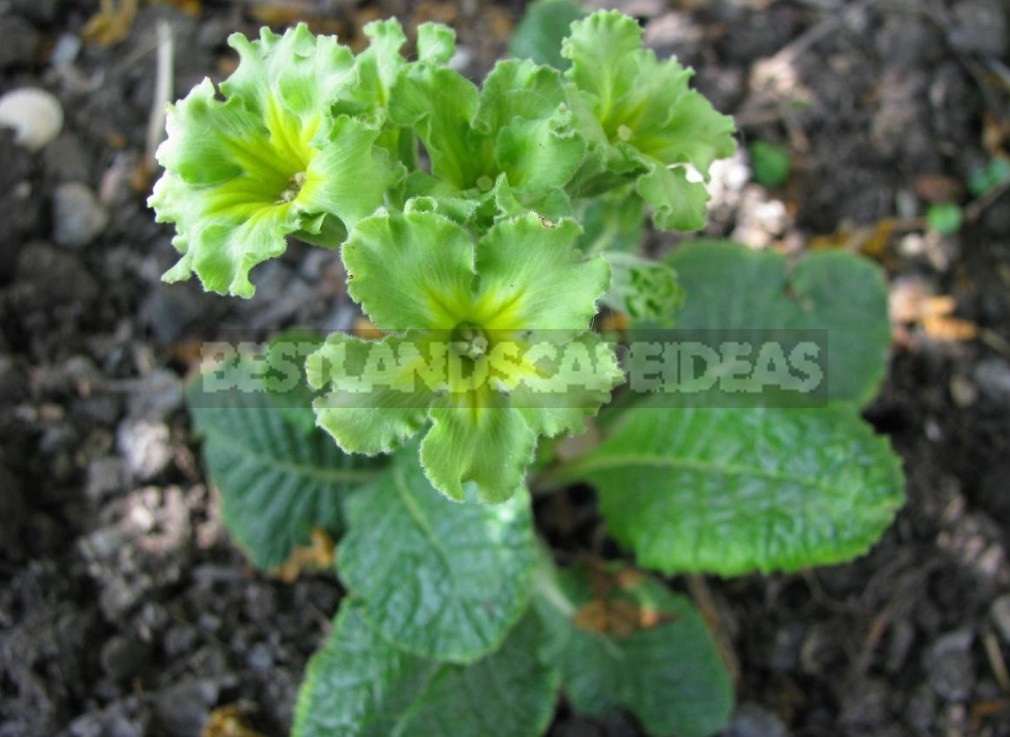 In addition, very spectacular green P. auricula.
Tellima grandiflora
An unusual rosette perennial from the Saxifragaceae family. Native Tellima from North America. Up to 80 cm high and up to 30 cm wide. Interesting greenish-white bell-shaped flowers, collected in a brush up to 30 cm long, bloom in late spring-early summer.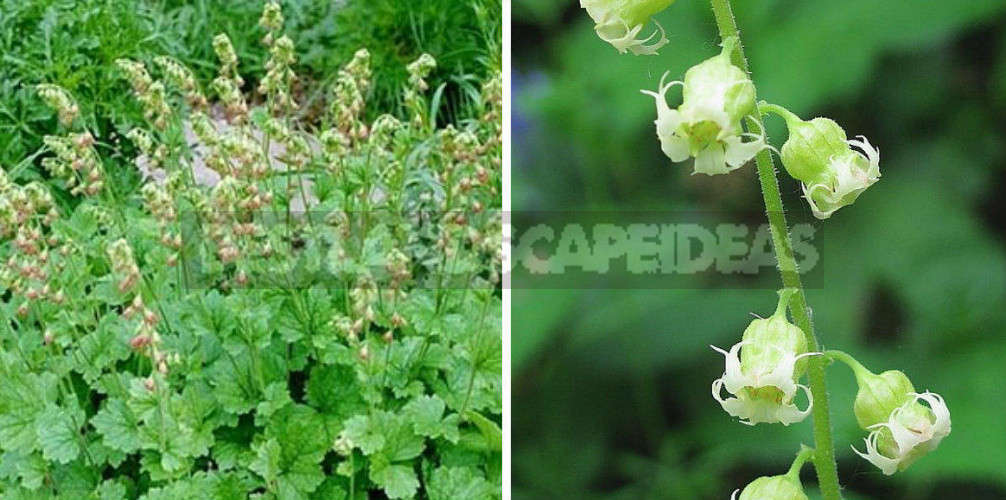 Loves shady places with moist soils. Winter minimum -15°C. in the middle band shelter only in the 1st year of planting and in severe winters without snow.
Phlox paniculata
Now especially popular varieties with flowers, petals which are bordered by a yellow-green ribbon. They are elegant and festive, there is some elusive charm in them. Among them: 'Aureole' and 'Sherbet Blend' – both height 70-90 cm.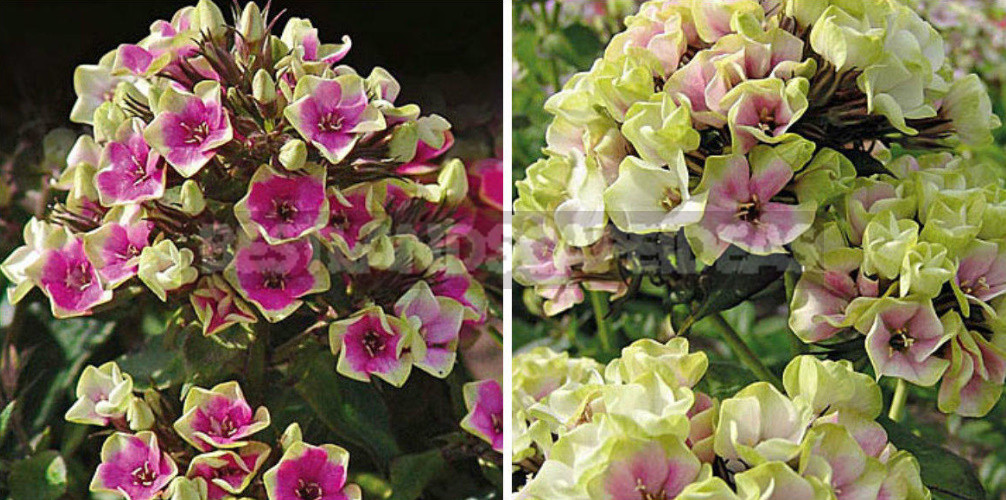 Dendranthema x hortorum
Charming yellow-green varieties.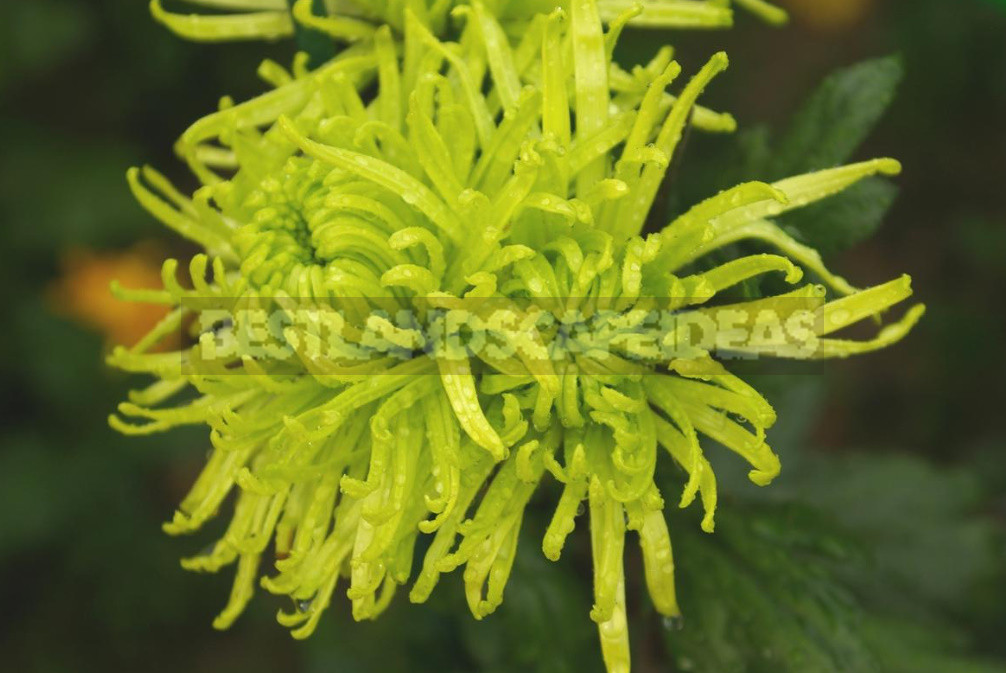 Small-flowered chrysanthemums are very fond of florists.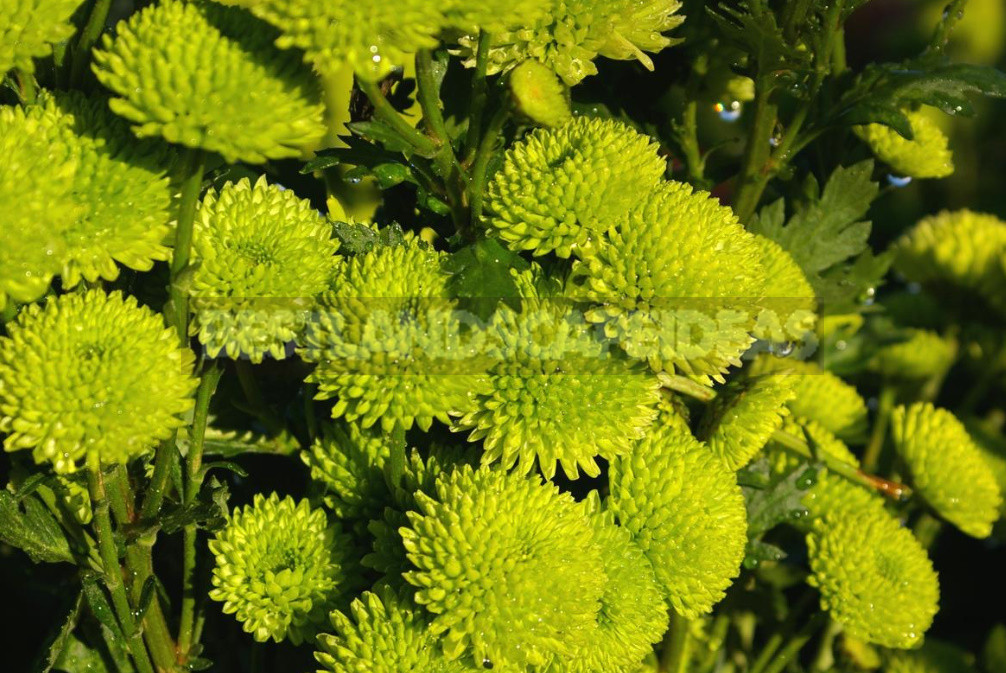 Eucomis pallidiflora
Very charismatic green handsome!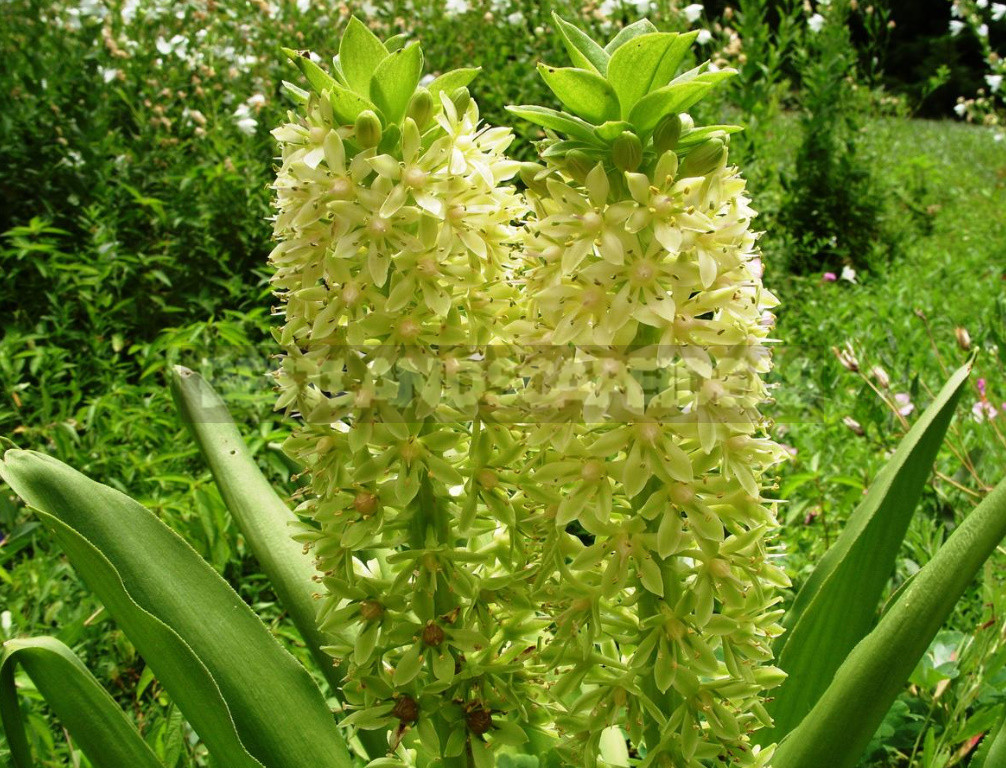 Echinacea purpurea
Now extremely popular its varieties: 'Green Jewel'and' Coconut Lime'.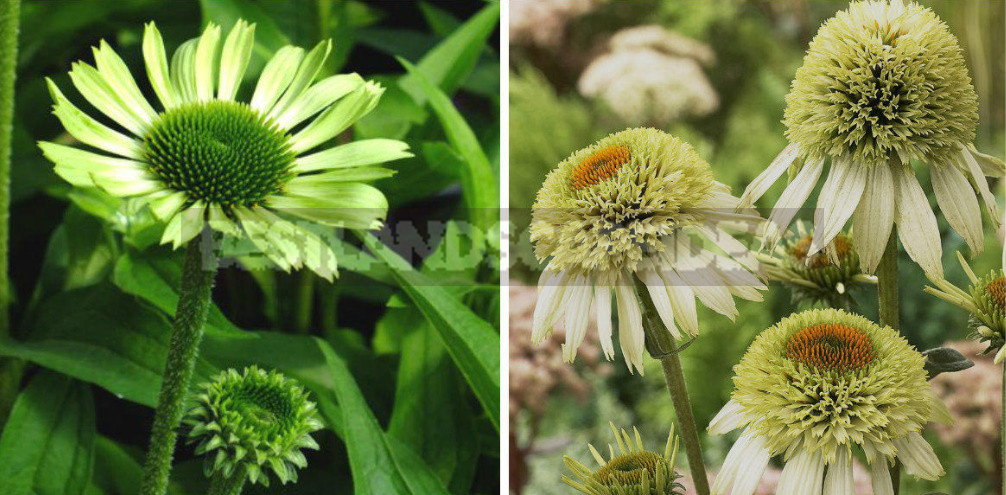 Do you like green-flowered perennials?