A wonderful treat for a festive table-a roll of red fish with cheese and herbs. Juicy, tender and incredibly delicious appetizer instantly disappears from the table. So have time to grab a tasty morsel. Bon appetit!
You will need:
For 10 servings
250 g parsley,
100 g Basil,
100 g of dill,
4 eggs,
50 g of hard cheese,
1 tbsp flour,
100 g of cottage cheese,
200 g slices of salmon (chum salmon or trout),
1 tablespoon lemon juice,
salt and pepper to taste,
tomatoes, lettuce leaves for decoration.
Preparation:
1. wash the Parsley, Basil, and dill, dry with a towel, and finely chop. Beat the eggs. Add the chopped herbs, grated hard cheese, flour, mix everything well. Season with salt and pepper.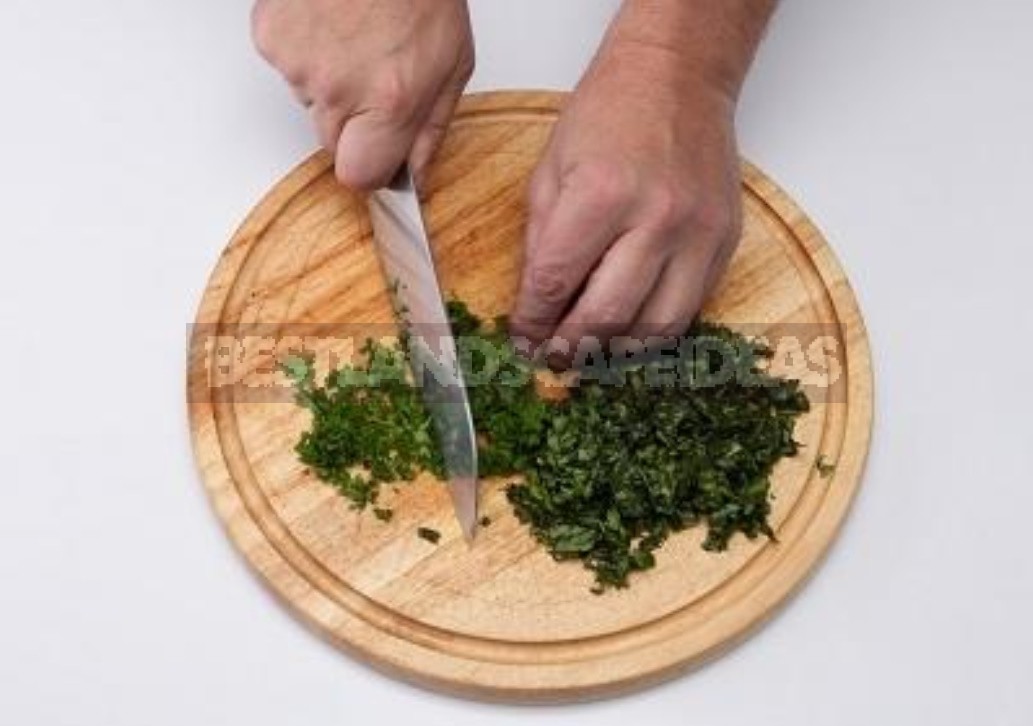 2. spread out the baking paper on a baking tray and carefully use a tablespoon to lay out a thin layer of the mixture of eggs, cheese and herbs.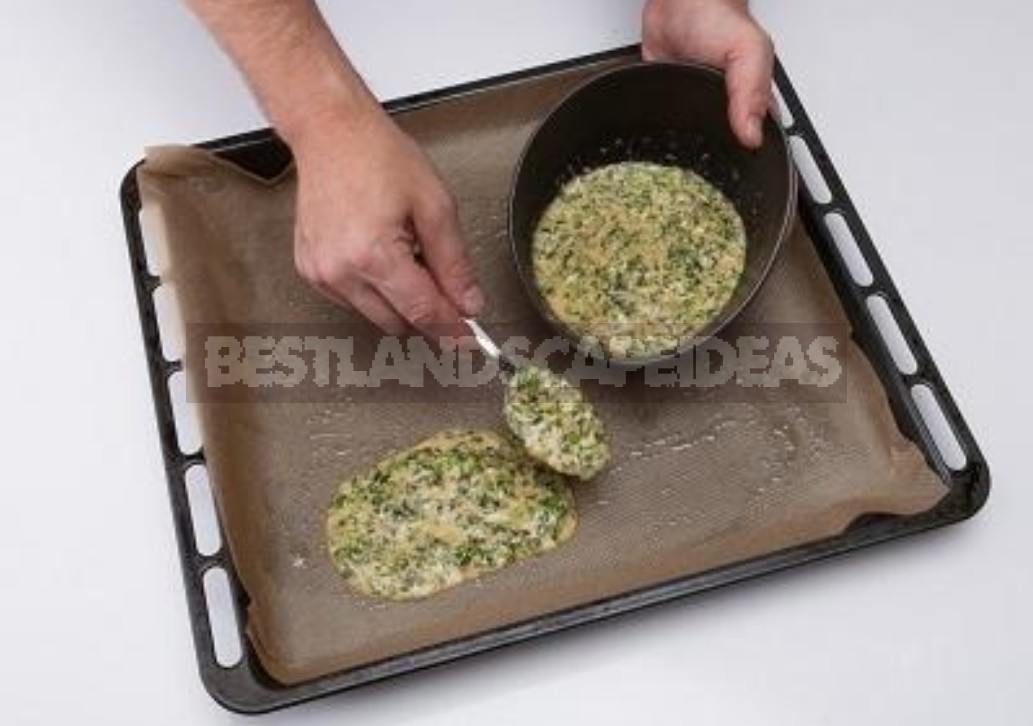 3. spread the mixture Evenly over the entire surface of the baking sheet. Bake in the oven for 10 minutes at + 200°C. Then cool at room temperature on the baking paper.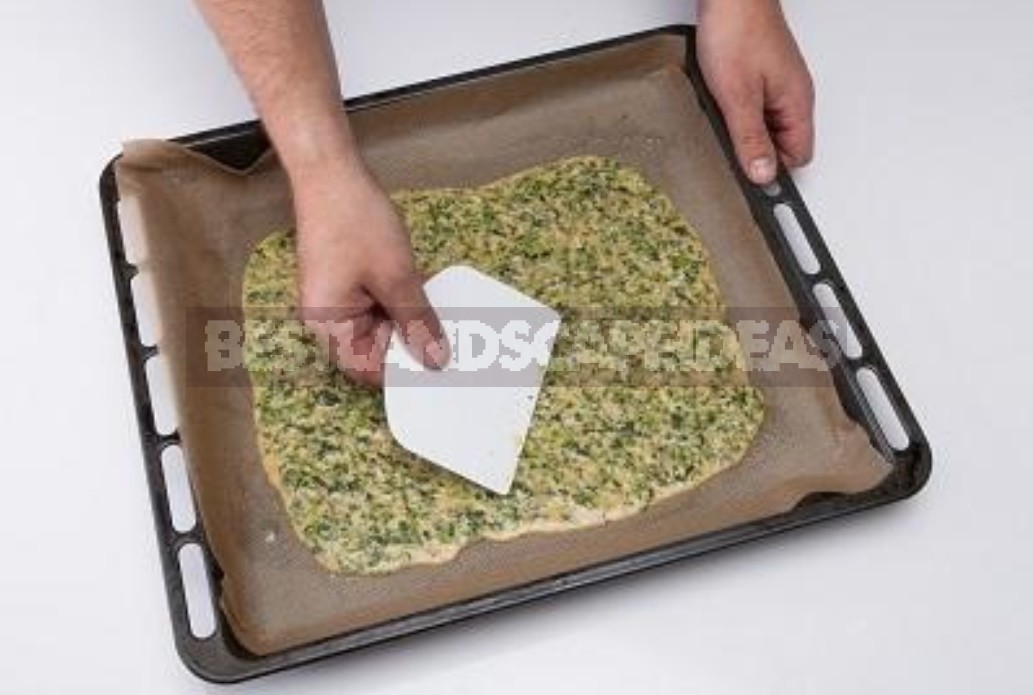 4. turn The finished base over on a sheet of food film, carefully remove the baking paper and a thin layer of grease the base with cottage cheese. Arrange the fish slices overlapping. Sprinkle with lemon juice.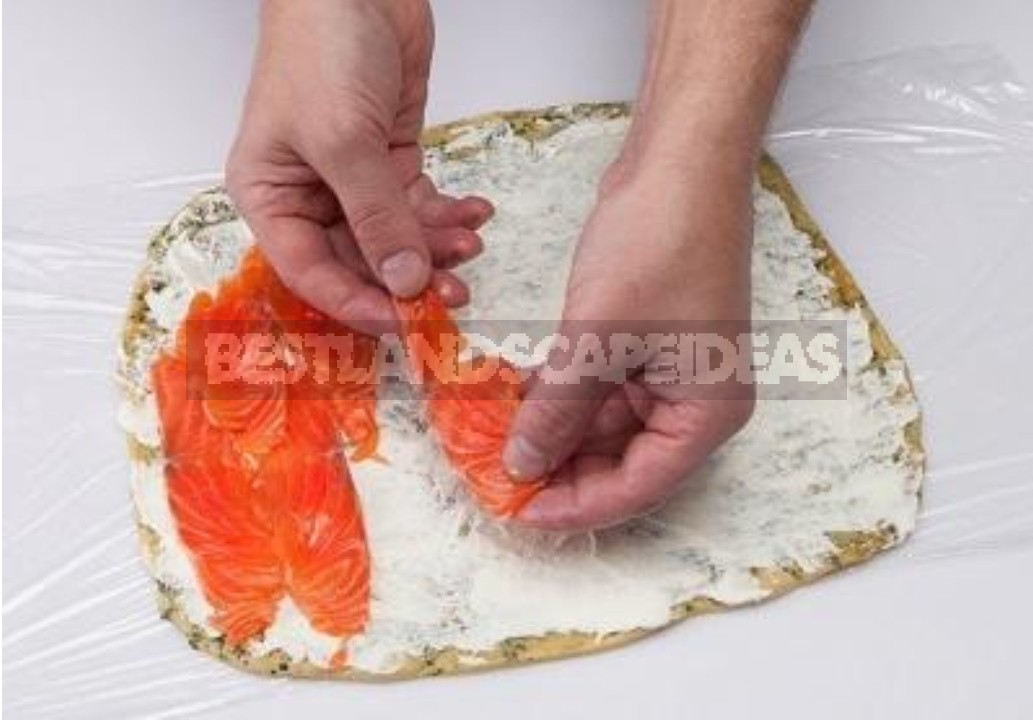 5. Roll up the roll, wrap it in cling film, tie it and put it in the refrigerator for 2 hours.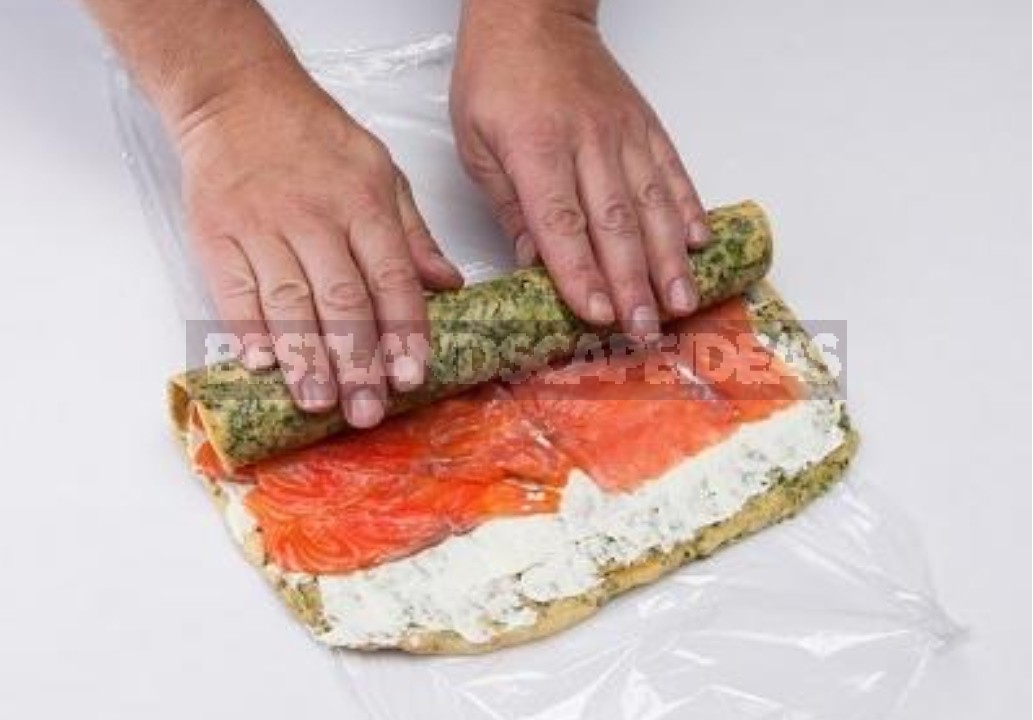 Before serving, cut into portions. Garnish with lettuce and tomatoes.
Cooking time: 45 minutes.
In one serving – 120 kcal.
Protein-39 g, fat-20 g, carbohydrates-9 g.