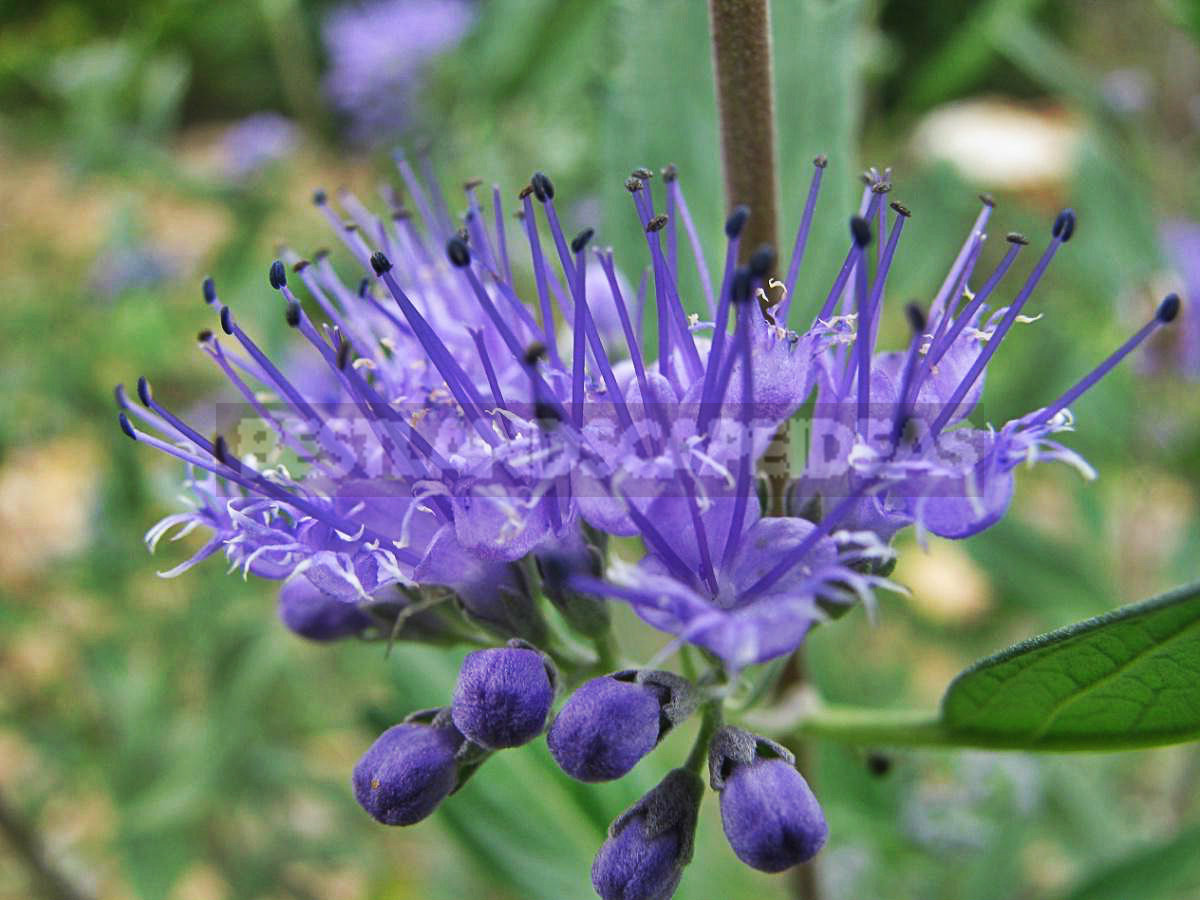 Caryopteris is a perennial deciduous shrub.Now caryopteris belong to the genus Lamiaceae, and was formerly assigned to family Verbenaceae. I have long looked closely to them, but could not choose the type and variety. Everyone knows that on the Internet to describe the different species and varieties often use the same photo, which is completely confusing Amateur gardeners. I can say, was just lucky! In early spring I accidentally got into a wonderful garden center and there I saw the object of my dreams! The sales consultant told me in detail about the conditions of planting, care and reproduction of Caryopteris clandonensis. The variety I grow is called "Heavenly Blue". In fact, the Bush was much more beautiful than the numerous photos that inspired me to buy! But I will tell all about it. Bush in three branches, 5-7 cm high was bought with a closed root system and planted in the open ground in mid-April. In the landing pit was made by a good drainage layer, as caryopteris painful to tolerate water stagnation at the roots.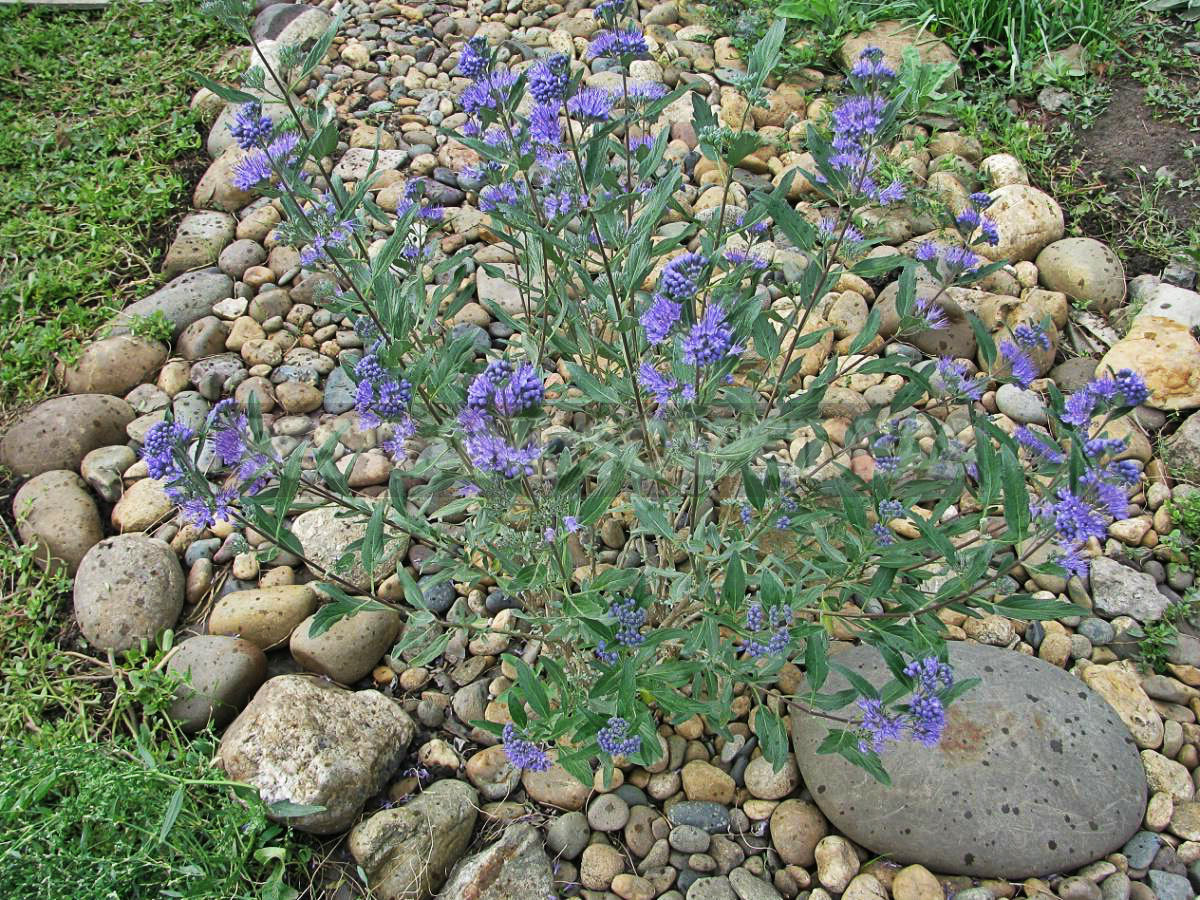 For the same reason, the soil for backfilling was mixed with sand. This variety should be planted in the sun, the soil requires neutral or alkaline. By August, when it began to bloom, height of the shrub reached 40-43 sm. How I was assured by the seller, the height of adult plants rarely exceeds 1 m. All summer I admired its exquisite green-gray foliage, and when the first blossoms began to blossom, it was impossible to look away from their unusual blue radiance! But that's not all the advantages of this plant. Caryopteris flowering on shoots of the current year, so pruning in early spring (before the growing season!), will make your Bush curly and provide abundant flowering.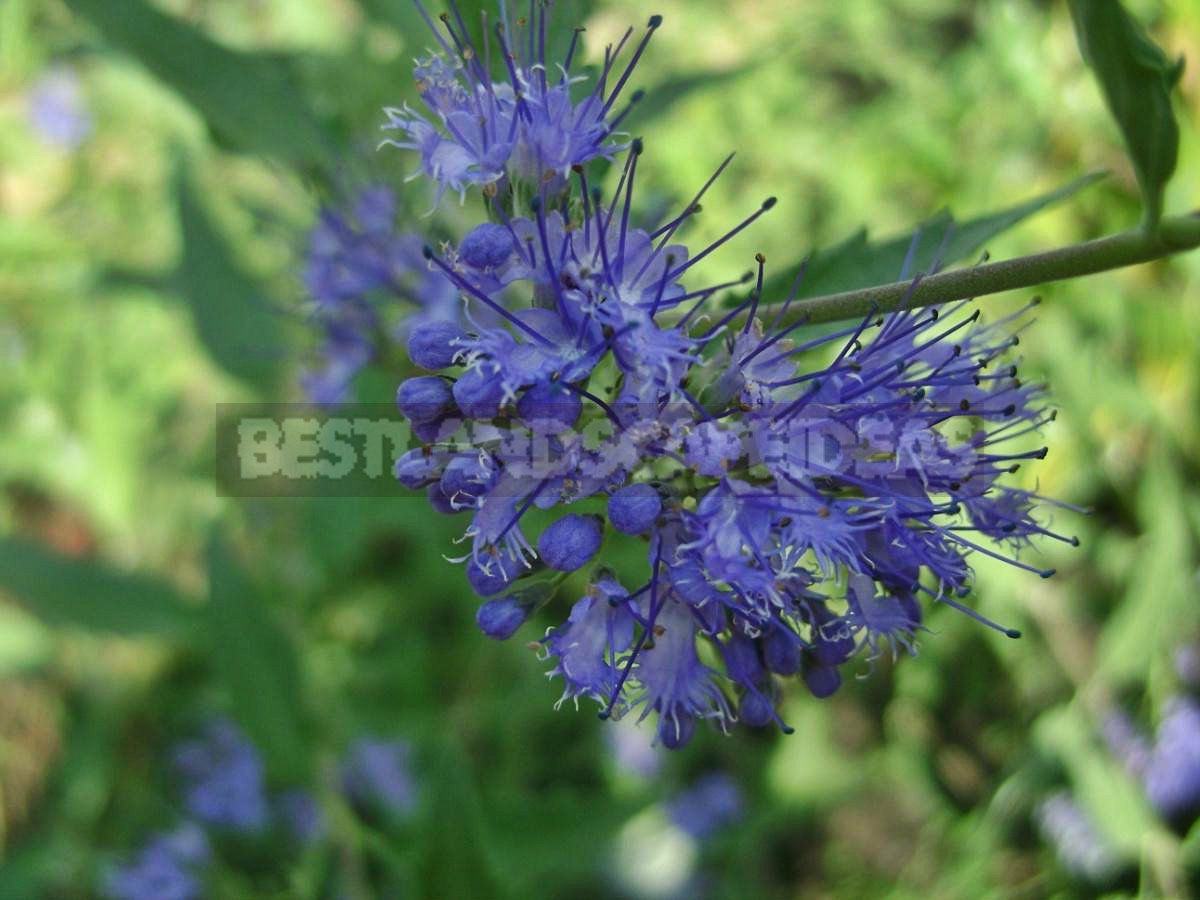 Variety "Heavenly Blue" stunningly easy to tolerate drought. I did not put him to this test, but by the will of circumstances, in the midst of summer, he was deprived of watering for almost a week. No sign of lack of moisture! No leaf is not that not withered, not even yellowed! All kinds of caryopteris resistant to pests and diseases, it's true! For 2 years, which he grows at me, convinced of this personally. And yet, please the fact that it belongs to the fast perennials. That is, blooms in the year of sowing! Isn't that good news?! Easily propagated by cuttings, which give roots, being simply put into the water.