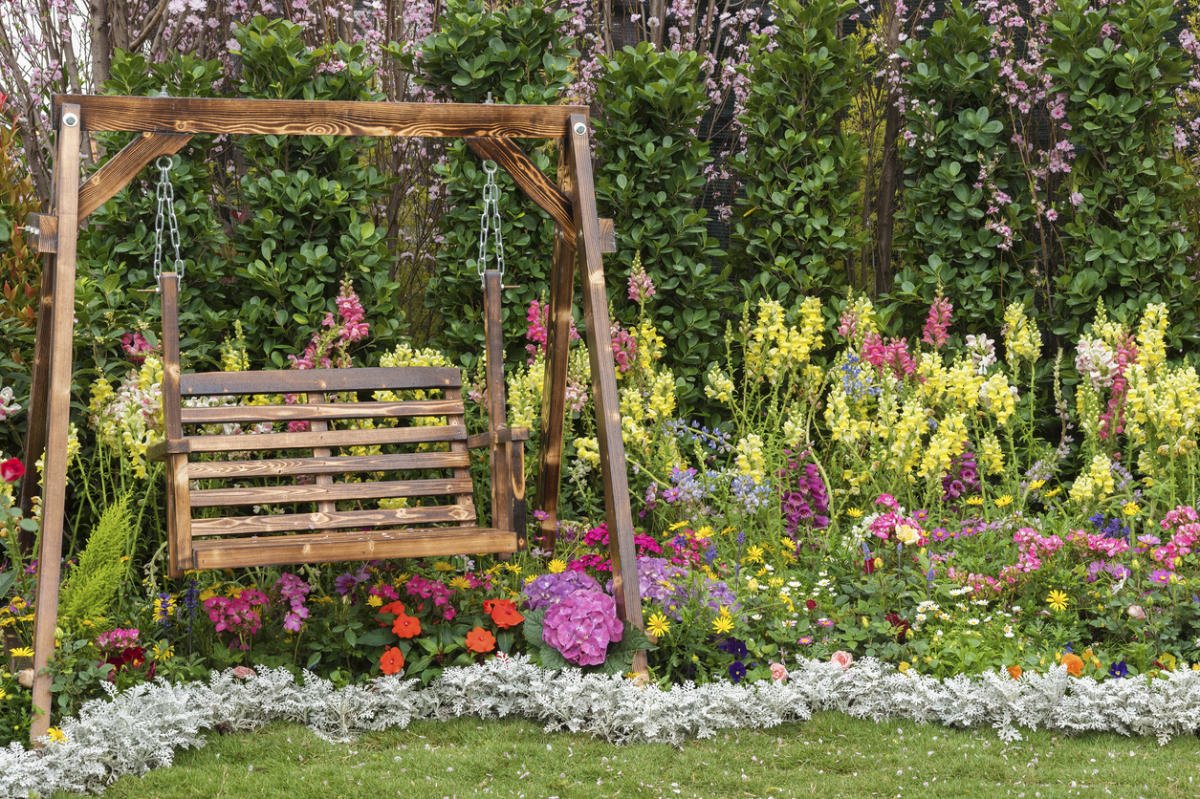 In the country or in a country house garden swings have become not a luxury, but a necessary piece of interior, part of landscape design, an attribute that determines the status of their owners. They are appropriate everywhere: on the terrace, in the garden, summer outdoor gazebos, and just about your favorite tree. As you know, supply dictates demand. Therefore, varieties of garden swings on sale-countless. And the spread of prices is as huge as the amount of materials from which the swing is made.
Free-standing garden swing
This subsection includes all swings that do not require any additional supports for suspension completely self-contained. They can be installed in any convenient place, transfer as needed. Can be made of different materials.
Wrought iron garden swing
Metal with the help of high temperatures and welding machine becomes a real work of art in the hands of the master. The advantage of these swings in their solidity: with proper use and good color, they can serve indefinitely.
Disadvantage: these swings are very massive, it will be difficult to move them to another place or to remove them in the utility room for the winter.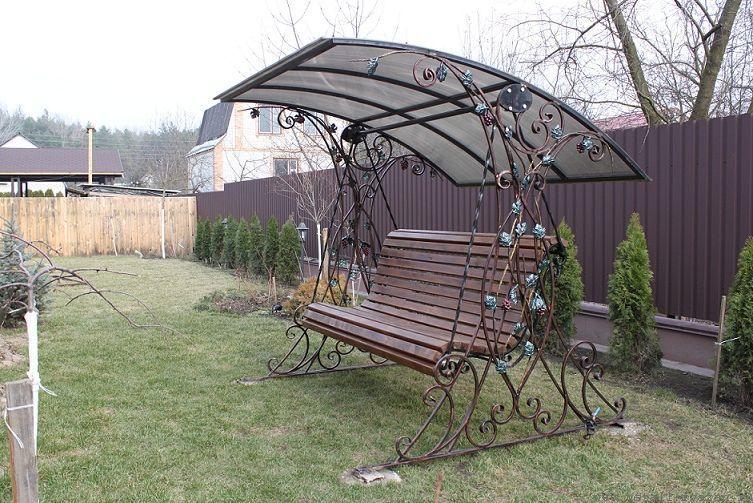 Swing in the form of sofas
This type of garden swing is loved by the majority of gardeners for compactness and" maneuverability": many in the autumn transfer them to a verandah or a closed terrace, and please themselves in the winter. Often swings of this type are equipped with a soft back and a mattress, can be decomposed. They are different in their appearance and in the material from which they are made.
When buying this type of swing should pay attention to the following parameters:
how many people the model is designed for;
how many back positions are provided;
are there any retainers from rocking;
waterproof awning or not;
whether removable covers and awning;
are there shelves and cup holders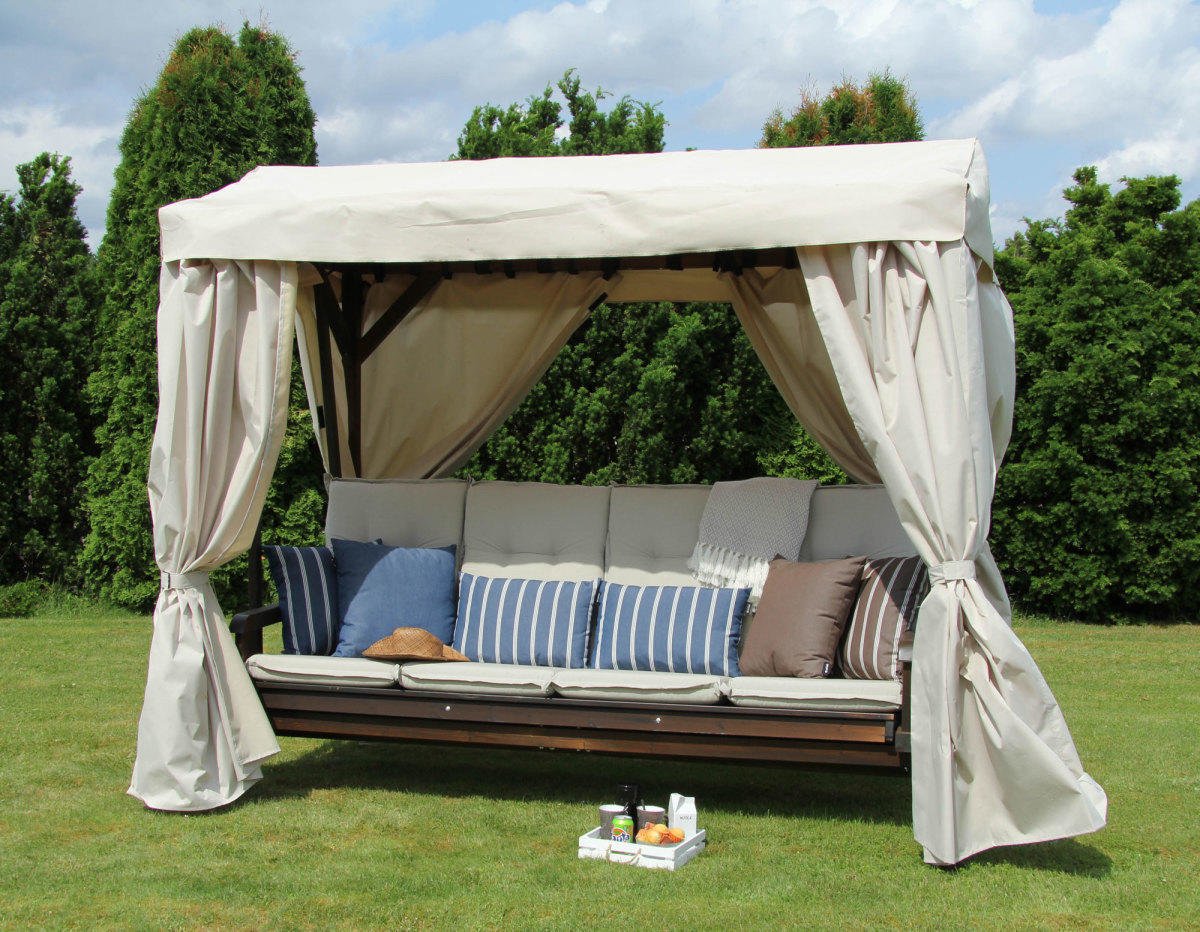 Wooden garden swing
Chosen by many thanks to the natural material, which will harmoniously fit into the overall concept of the environment.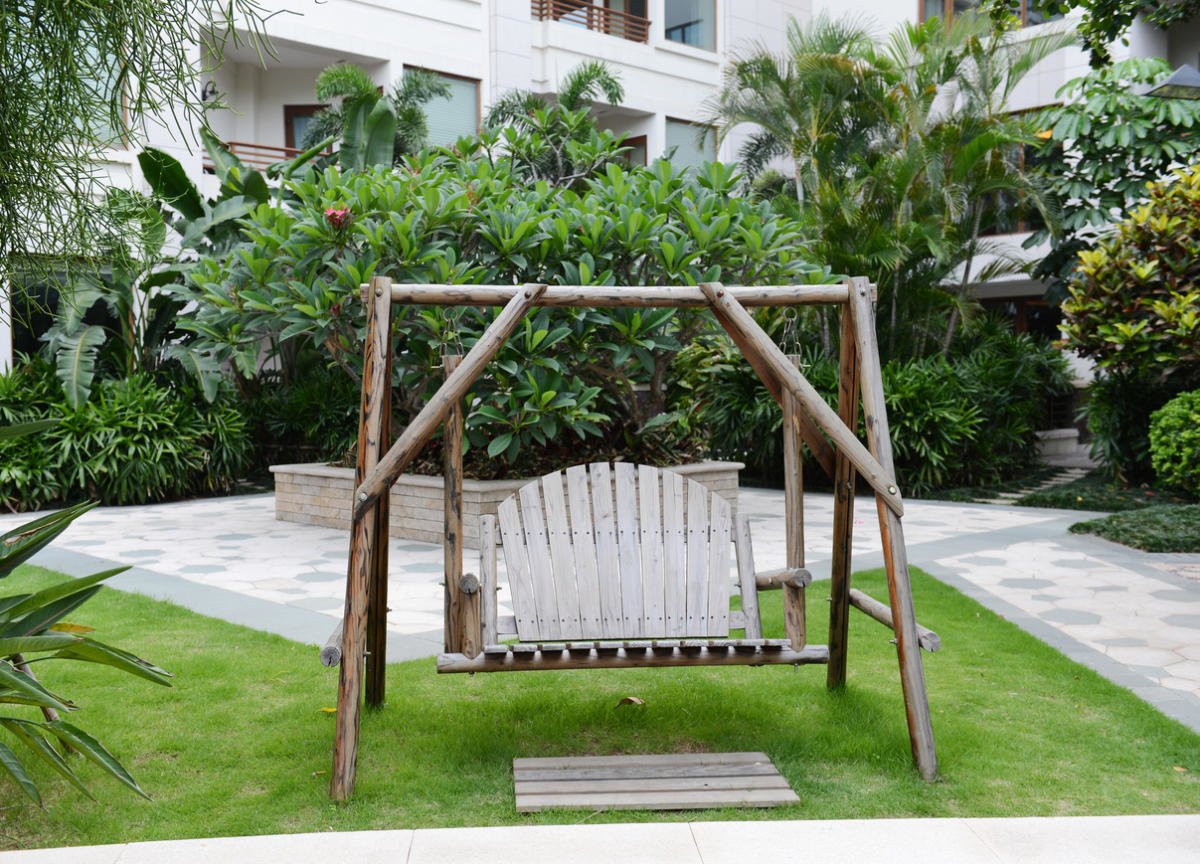 Other options for garden swing
Today there are so many options that you can choose quite interesting, frankly original and stunningly comfortable.
This beauty is hung on a spring, attached to the base, refers to swing in hammocks. On average, the design is able to withstand loads up to 200 kg.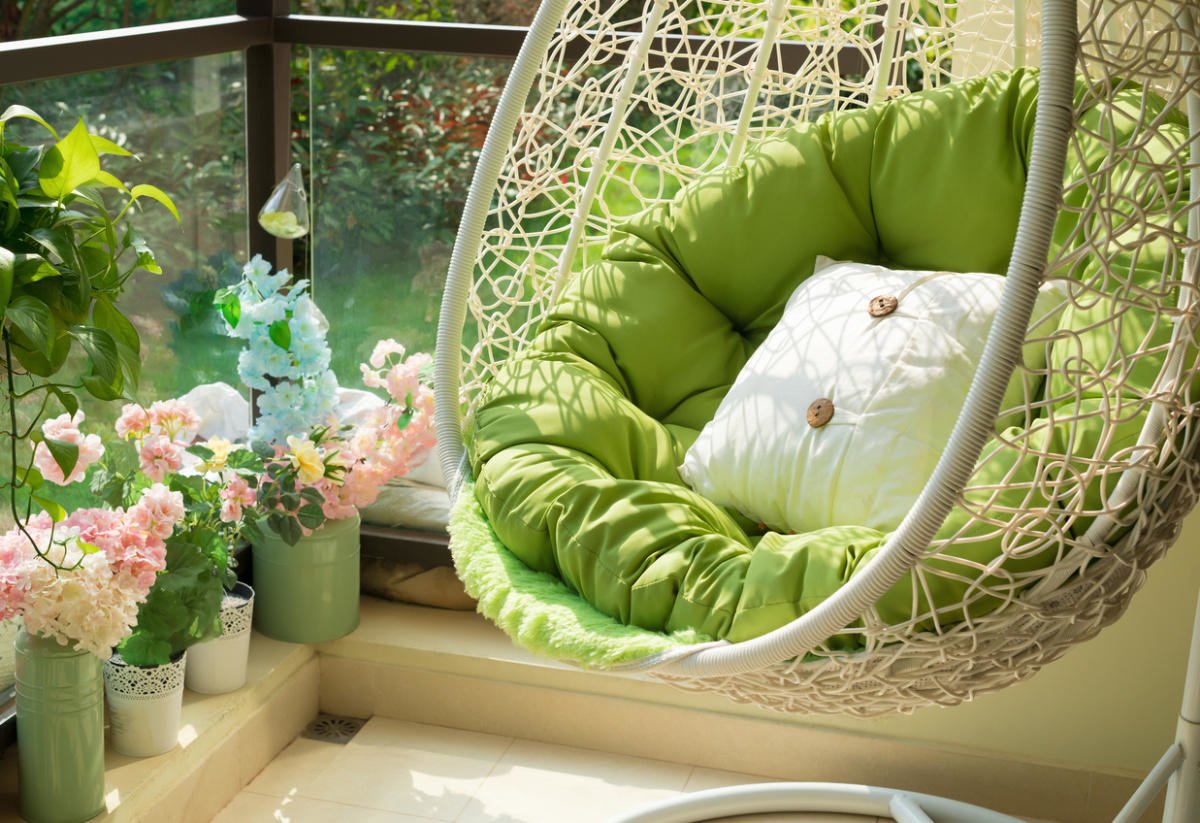 Swing, attached to the base, can be made not only of synthetic materials, but also woven from cotton ropes.
Hanging swing
If we talk about hanging swings, we often remember this design: the rope on the sides and the seat between them. In the days of my childhood we had a rope rope on bearings, attached to a tree, and the seat was a Board cut by my grandfather, which was attached to a rope. But progress does not stand still, and loved by many "flying swing" became more comfortable, easy and durable.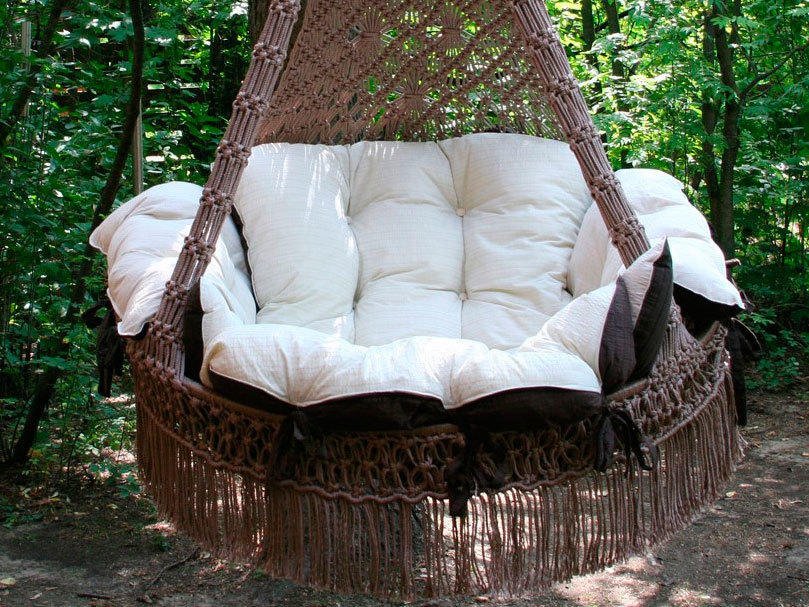 On this, perhaps, the study came to an end. Share your impressions and your options of interesting garden swings.
Children's garden swing
If many parents are sorry to spend a certain amount on themselves, then there is time, money, and a great desire to choose the best model for the purchase of children's swings.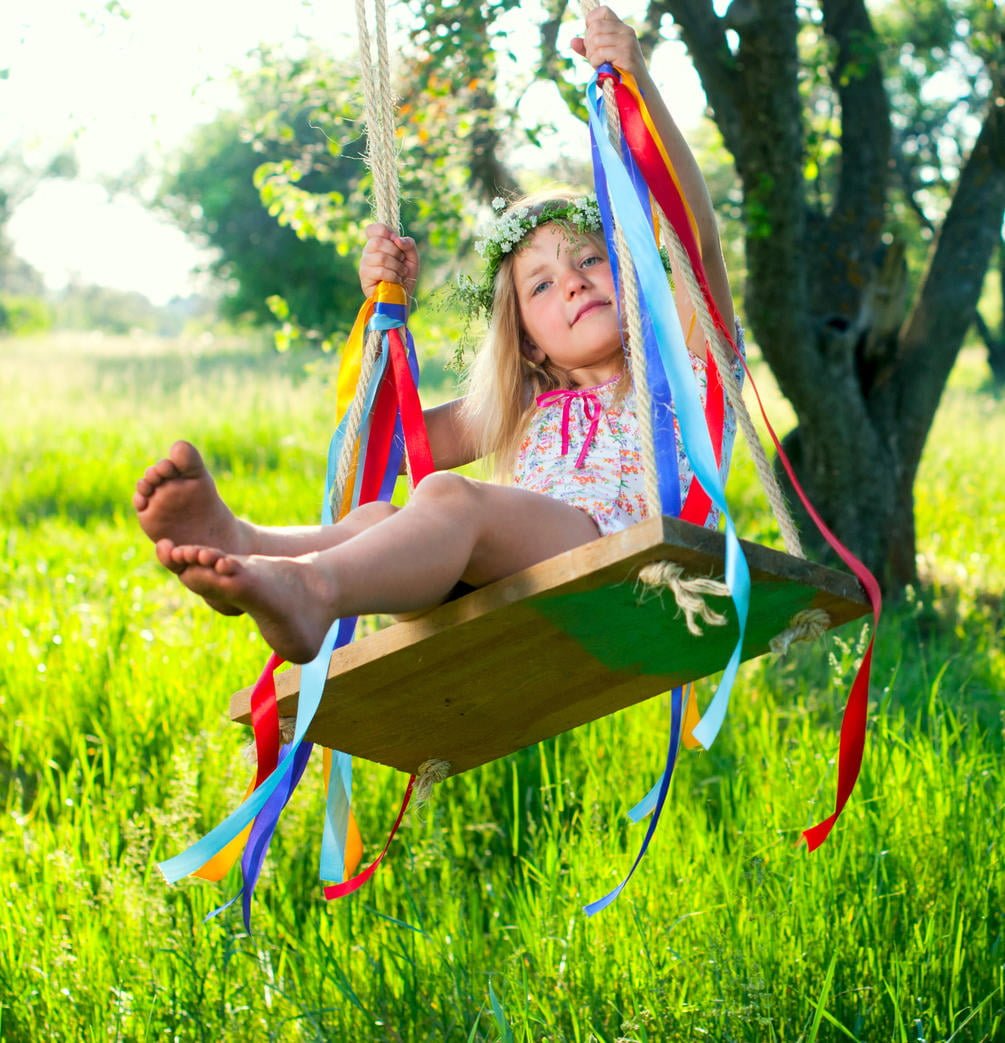 As you know, the children's industry – the most hyped, so in the world of swings for kids have all of the above adult, only with even more attractive colors and shapes. We will not describe in detail in this article the moments associated with the choice and purchase of children's swings, we will just consider the main options.
Hanging children's swing on a permanent support
A great option is enough space for the whole family.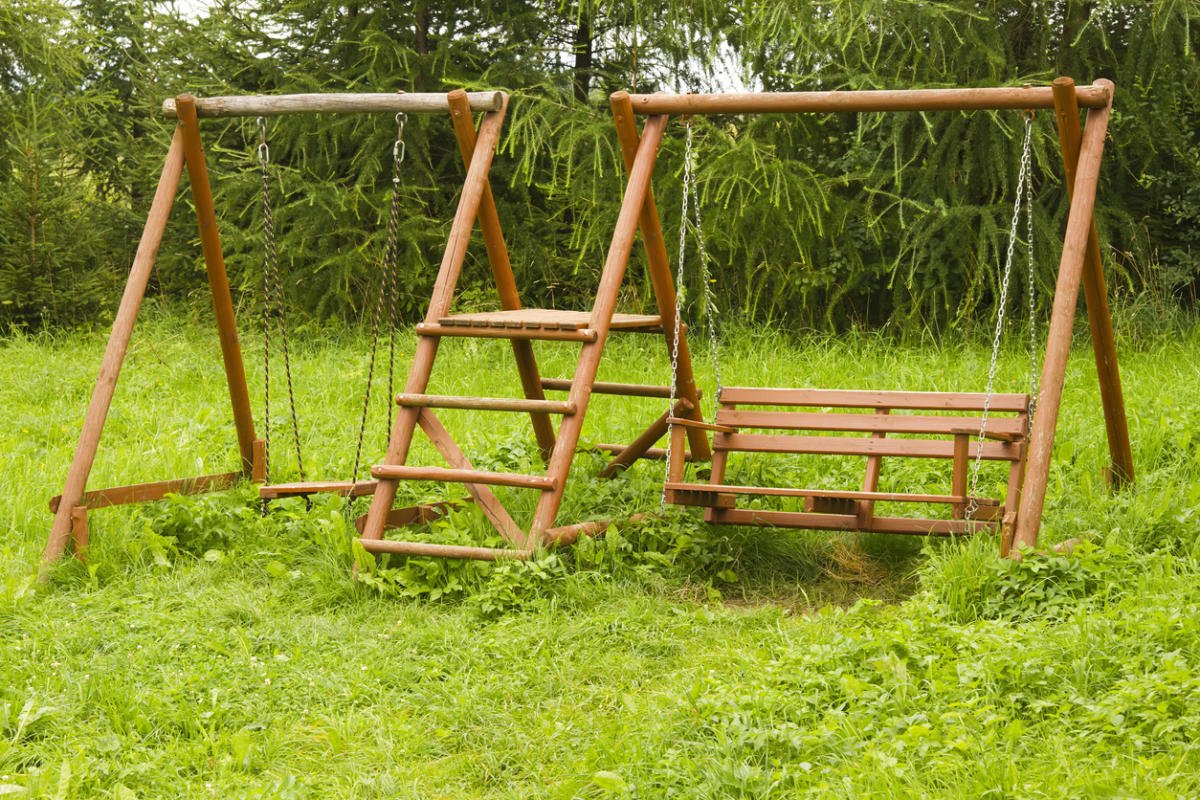 Hanging swing for the little ones
They are easily attached to the horizontal bar, they can easily be moved to the side when the baby rolls.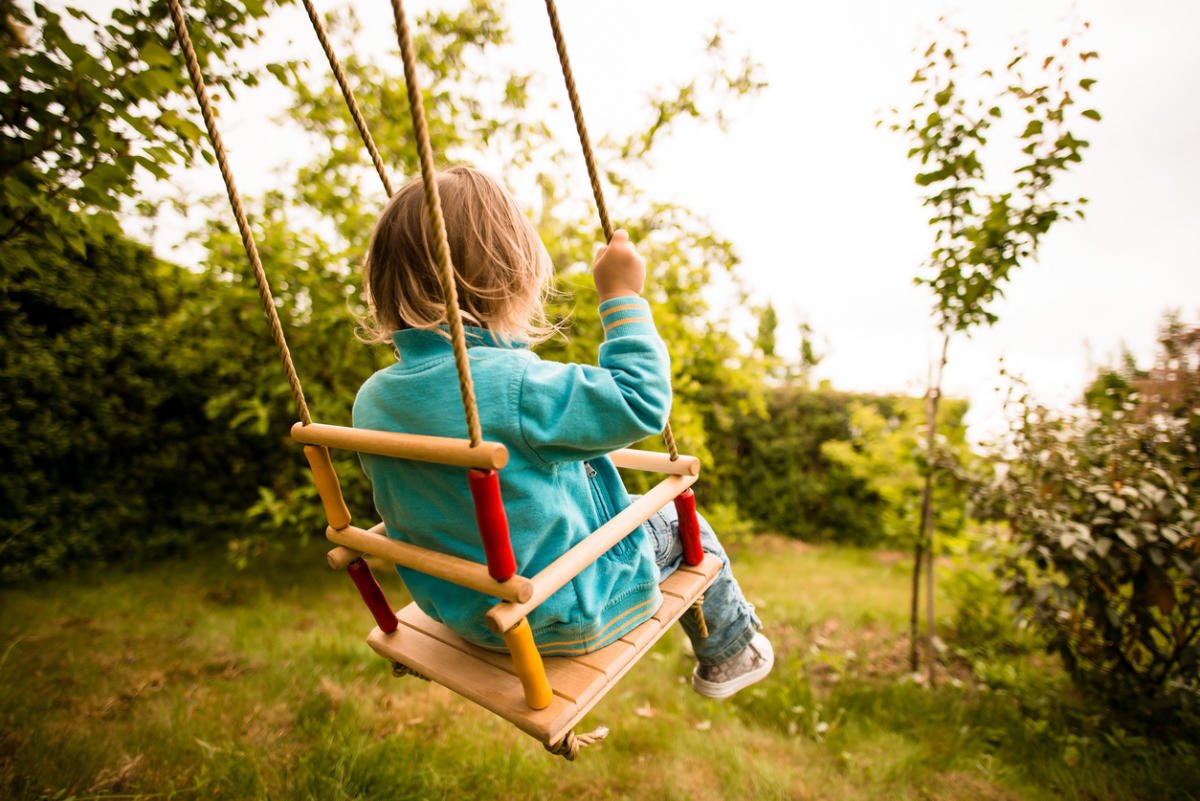 Children's swing as part of the game complex
If you can buy a game complex is the best option.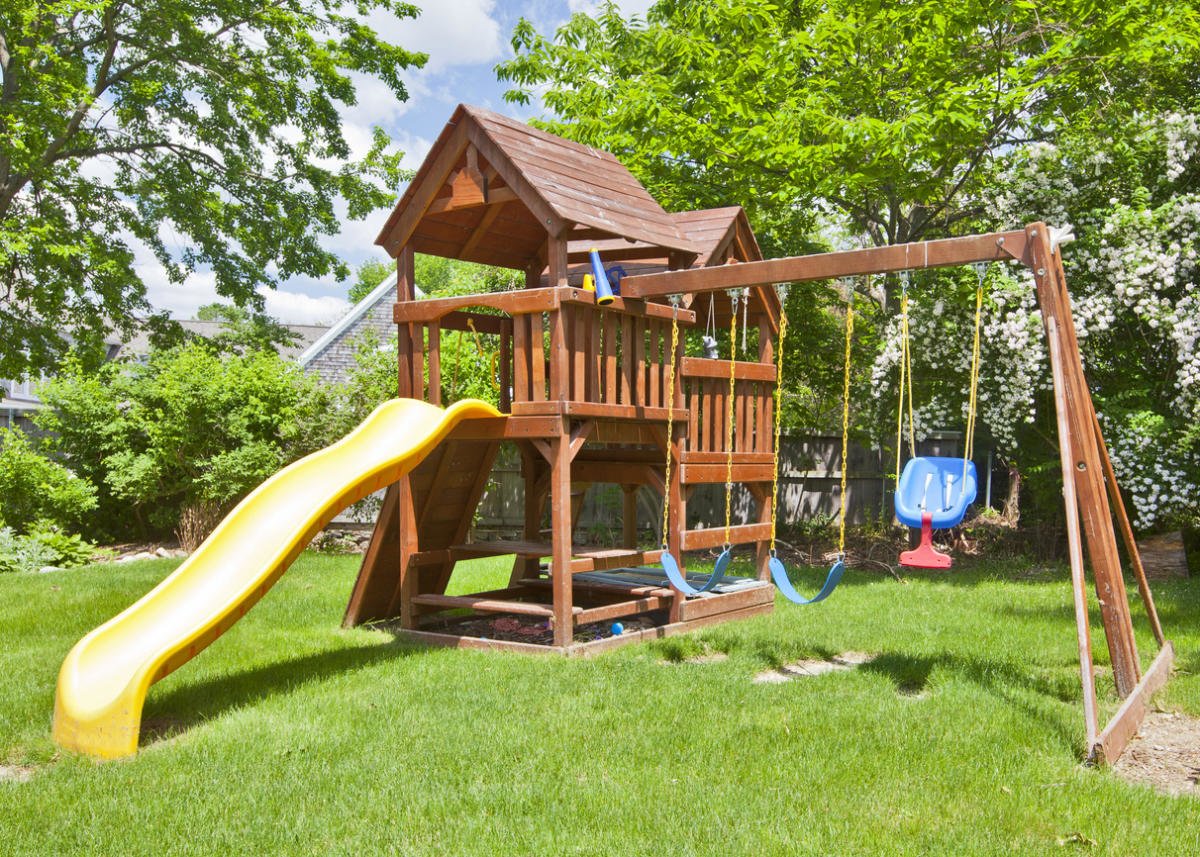 Homemade swing