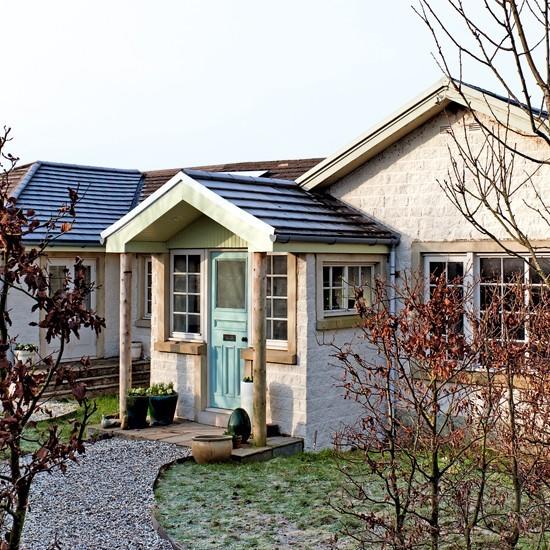 This is an old house that has been inhabited by several generations of the family. Updating the design of the house was not an easy task, because it was necessary to preserve its family spirit and its uniqueness, but at the same time to make this place cozy, bright, comfortable and, of course, beautiful.
Hallway
The exterior of the house, its facade has not changed much. The corridor was also painted a dull white to make it look brighter in the dim light of the Scottish winter. The letters on the wall give the atmosphere a modern touch.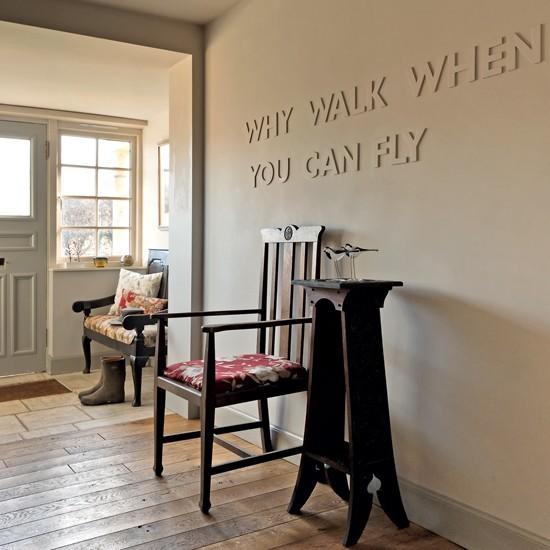 Living Room
In the living room, the first thing that attracts attention is an old wood-burning stove, free-standing. The pillow in the front room, lined with old fabric, is tempting to collapse on the floor and enjoy the warmth, looking at the flames.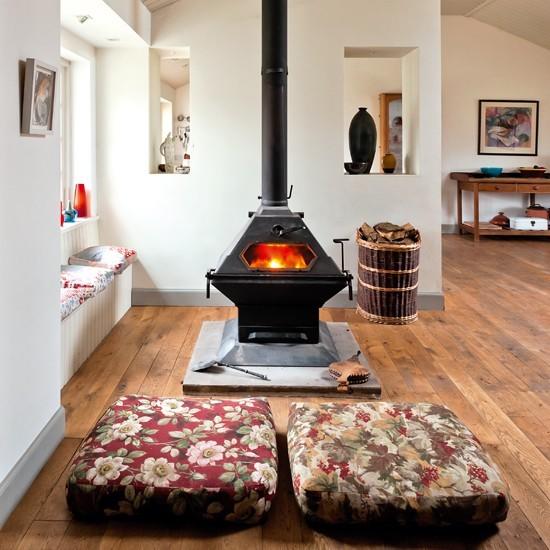 Window Sills
A cozy window seat with patchwork pillows will do everything you need to enjoy the beautiful view.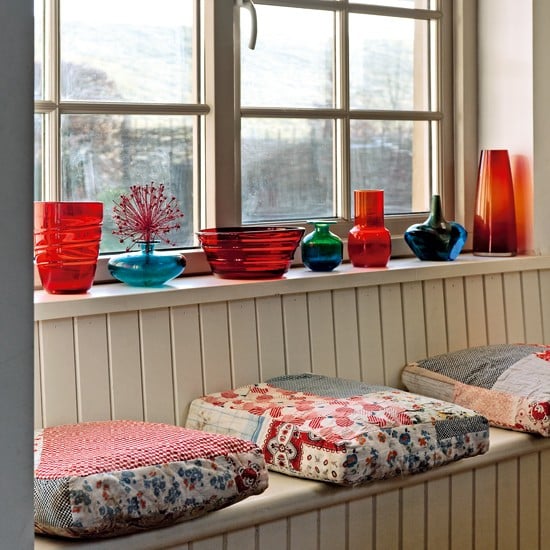 Cozy Corner
In the same style, a small sofa in the corner of the room. The original table lamp enhances the impression of an old rustic style.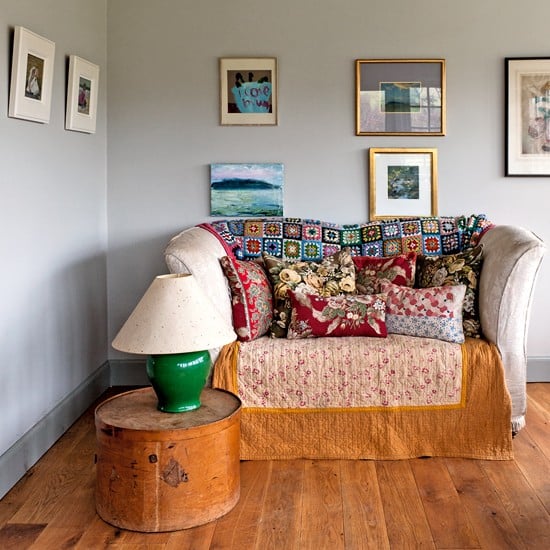 Updated Kitchen
In a small and bright kitchen, the eye is attracted by bright accents, such as a map behind the glass to protect against splashes over the stove and colored dishes on open shelves.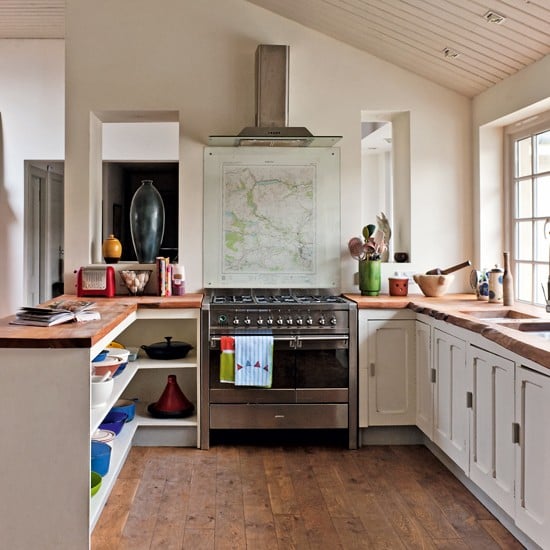 Stylish Ceiling
The ceiling in the kitchen is specially tilted along the roof to increase the space and give the room a rustic look. The impression is enhanced by a disco mirror ball on the ceiling.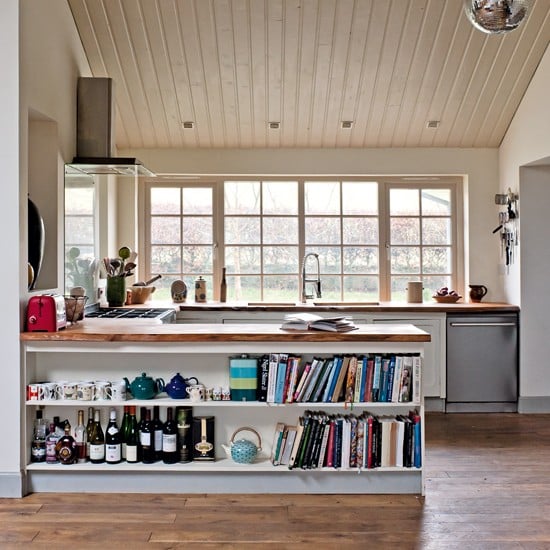 Dining Room
In the dining room, the eye is first attracted by a huge pharmacy cabinet with many small drawers. Very vintage looking and plenty of storage space for small items.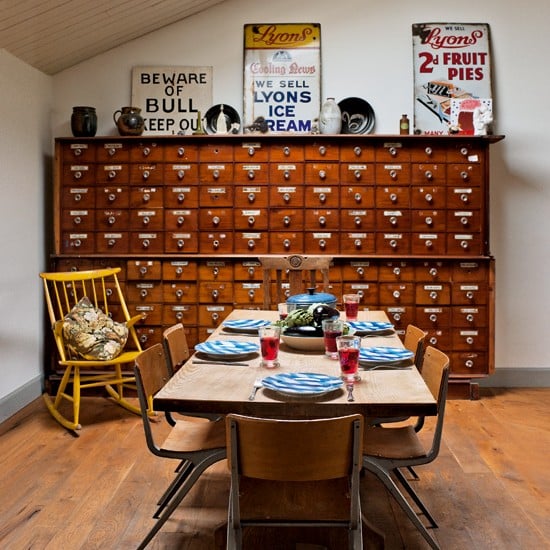 Bedroom
Simple lines of bedroom furniture, stained glass wood create an impression of reliability and stability.
Bathroom
The theme of the cards continues in the bathroom, embodied in the large wall murals and murals above the bathroom. The vintage sink and other details create the right ambiance.