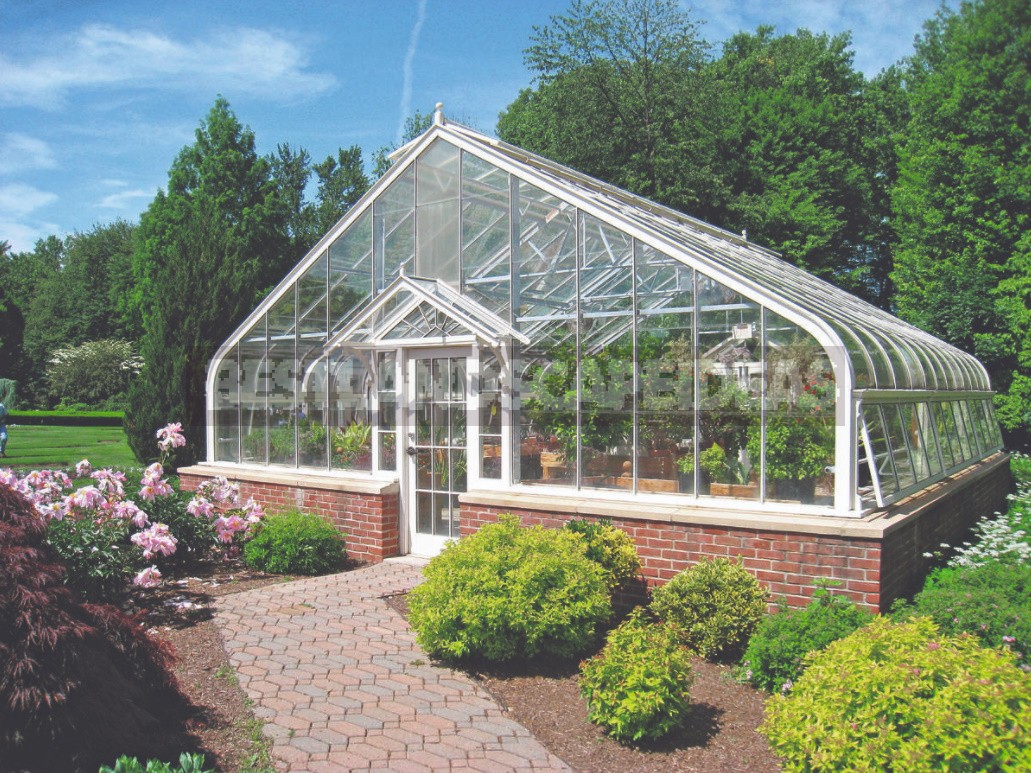 Before buying a ready-made greenhouse, or assembling it with your own hands, you need to clarify several points: determine the size, choose materials, understand the design features. In addition, it is necessary to understand how the ventilation will work, to evaluate the possibility of installing additional shelves.
Where to put a greenhouse?
The choice of a place for installation is always up to you, but it is better to mount the greenhouse closer to the house, and so that no shadow falls on it. For the same reason, place it away from trees and walls, but avoid completely open places. Ideally, the beds should go in the direction of west-east, which provides more correct lighting.
The greenhouse should be installed on a completely flat and well-compacted ground that will withstand its weight. Often greenhouses are made with a base made of metal or concrete, to which the frame is attached. In any case, in order to withstand strong winds, the structure must be firmly fixed.
Construction and materials
Large greenhouses with a height of up to 3 m in the ridge are popular. They come with vertical and inclined side walls. These structures can have an arbitrary orientation, but the most correct one is with a wide wall to the south.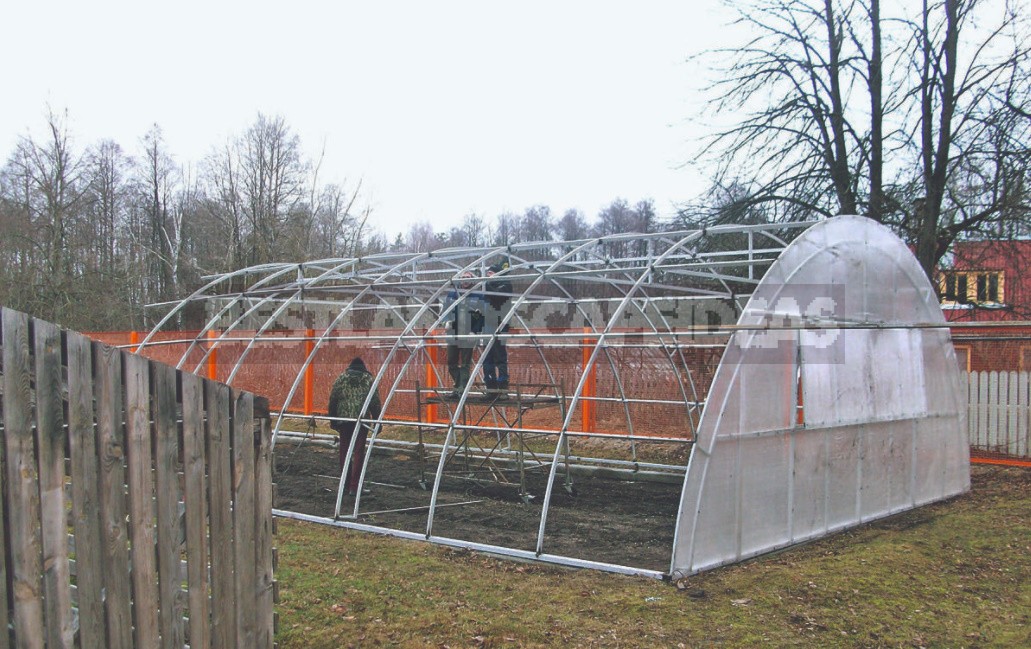 For small plots, the combination of a greenhouse with a canopy is ideal. In addition, there are glazed blocks with shelves on sale, which, if there is no suitable or convenient place for planting on the site, can be attached to the wall of the house or fence.
A greenhouse for growing vegetable seedlings is usually assembled from metal profiles. Less often-on a wooden frame. As a coating, especially strong reinforced polyethylene, polycarbonate or glass is used. Almost invisible against the background of greenery, an aluminum greenhouse can also serve as a gazebo.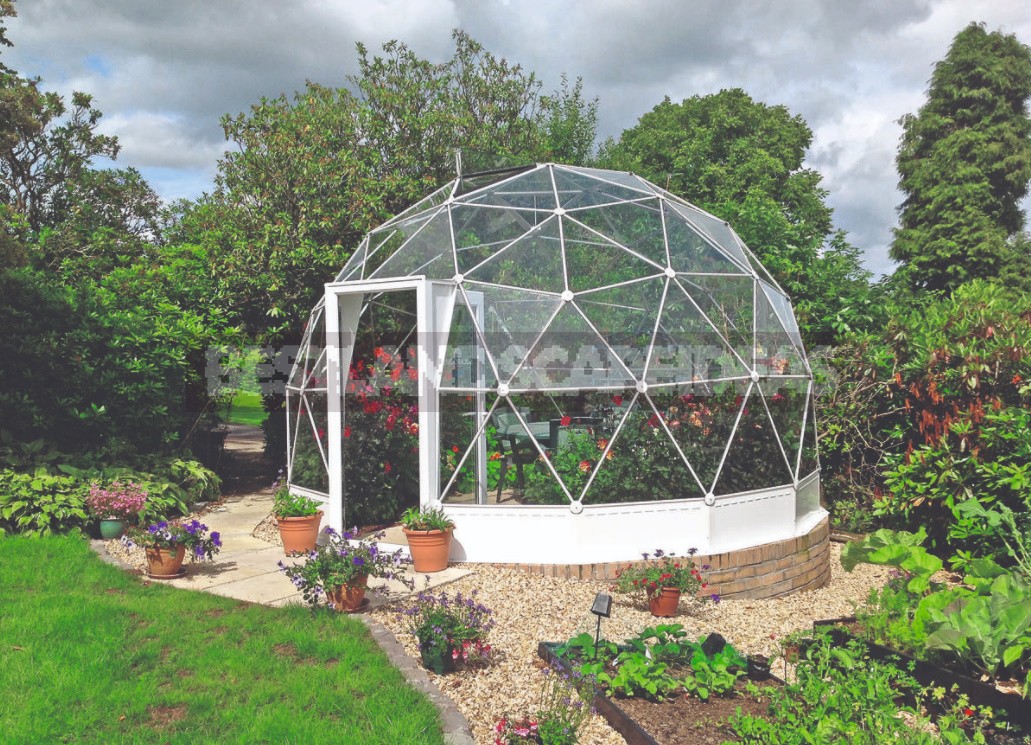 The construction of greenhouses and greenhouses is not such a difficult job, there would be a desire. You can find materials, tools, and time, but you need to start with simple structures. In addition to standing alone, there are greenhouses adjacent to the walls, which are installed on the south side of the house. In this case, the wall serves as a heat accumulator, reducing the influence of low temperatures.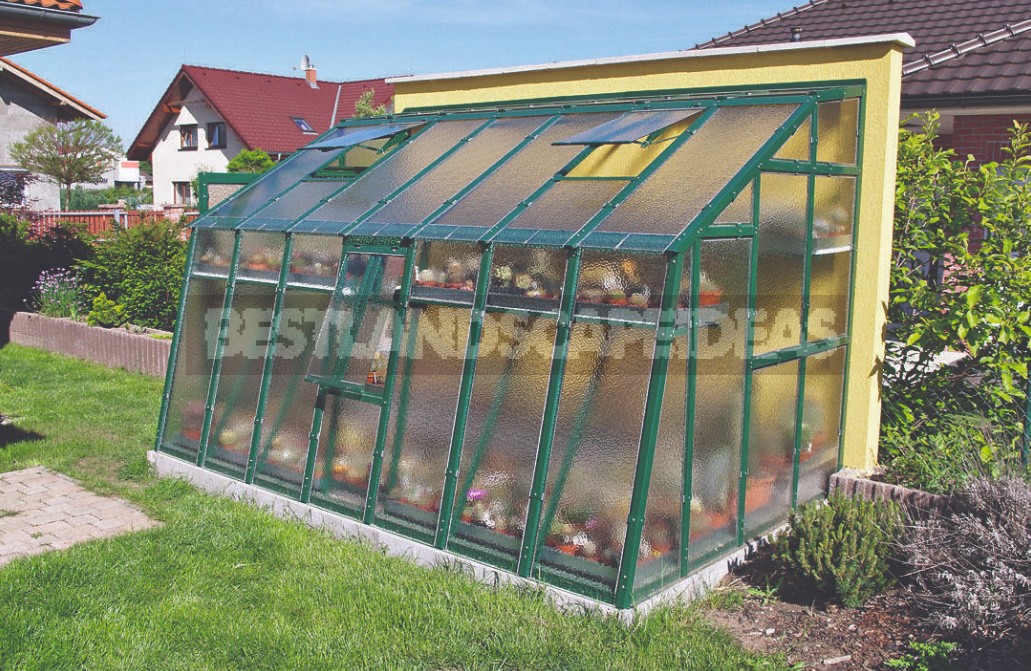 Greenhouse ventilation
Most greenhouses are made with ventilation openings, but air exchange can be increased by installing additional shutters. In some greenhouses, vents are installed at a low height on the side walls to improve the distribution of air flow. In addition, automatic air exchange adjustment systems are also installed.