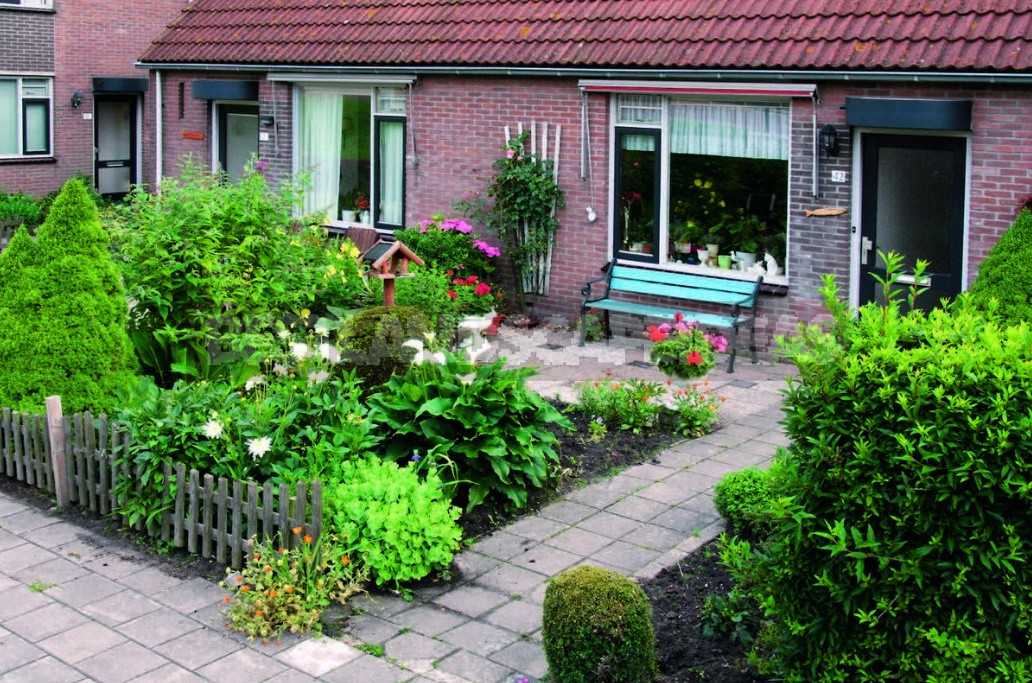 Everyone knows what a front garden is, of course. This is the very first garden picture that a person sees when approaching a plot or opening a gate.
As follows from the explanatory dictionaries," front garden " is called a flower garden fenced with a palisade or a small garden along the house, usually along the front part of it. A front garden can be a mediocre, unimpressive walk-through area, but you can turn it into an independent, originally designed miniature garden.
What style should I use?
Based on the stylistic decision of the garden, front gardens can be free or formal. But within the framework of the main styles, there are many different directions in accordance with which you can design the entrance zone. For example, "historical-geographical" (antique, Moorish, Japanese, etc.), artistic (with elements of romanticism, modernism or high-tech), thematic (fairy-tale, collector's, natural or country).
The most solemn look are front gardens that imitate regular parterres with low molded borders made of Cotoneaster or Berberis, as well as topiary figures, which are often used to create conifers. Despite the pomposity of this style, they can be well suited for small-sized sites.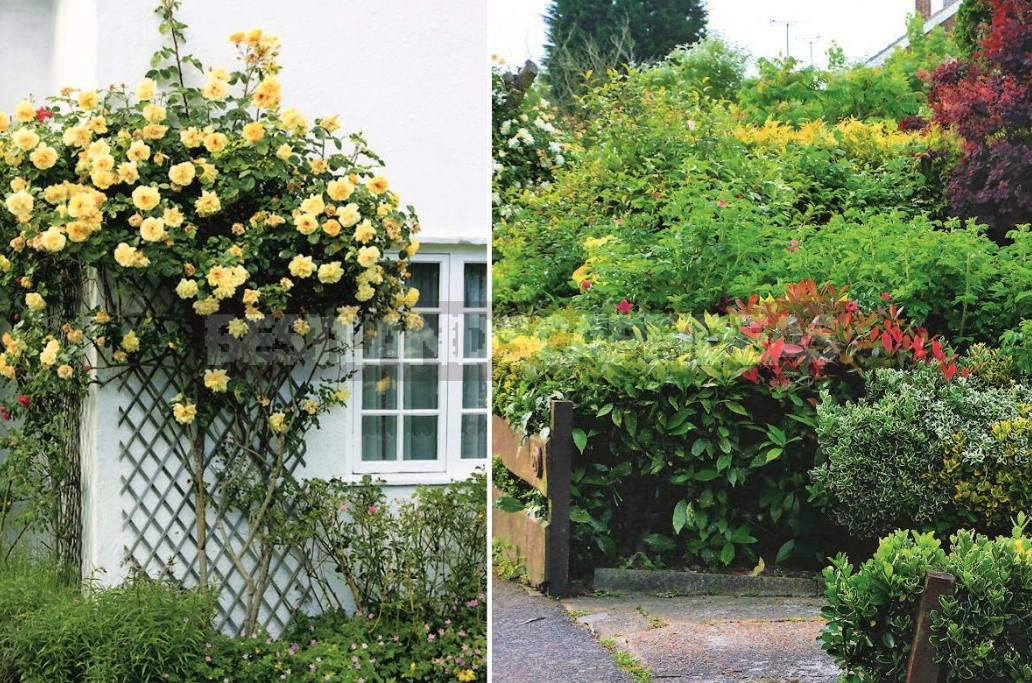 Small coniferous trees and large shrubs of the original appearance are planted in free front gardens as tapeworms. These are, for example, the quaint Picea abies 'Inversa', the columnar Juniperus communis 'Hibernica', or the Golden form of Thuja occidentalis 'Rheingold'.
Bright and attractive deciduous trees such as the spherical Acer platanoides 'Globosum', the goat willow 'Kilmarnock' grafted on the stem, the weeping Ulmus glabra 'Camperdownii' or the decorative Malus baccata are also planted in the center of the plant compositions and as dominants.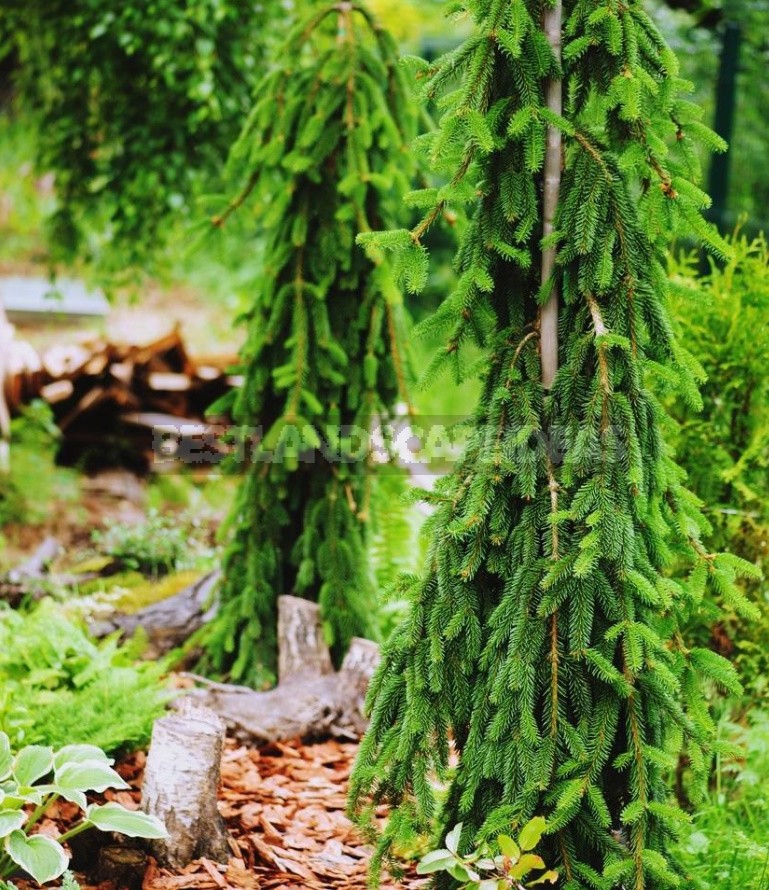 Front gardens can be solved in a utilitarian manner (a fruit garden, a decorative vegetable garden or a garden of spicy and aromatic herbs, imitating a monastic Apothecary garden). In their design, you can often find sculptural or household elements, such as stone, wooden or clay figures, objects in retrostyle: ancient mechanisms, garden tools and accessories.
How to decorate a front garden
It seems to us that in recent years, the theme of the front garden is becoming less popular not only among landscape designers, but also among gardeners. Unfortunately, front gardens in General, and even more beautiful, elegantly executed, are not often found. The reason for this, obviously, is the established way of life, which involves fencing off from the whole world with high, blind fences.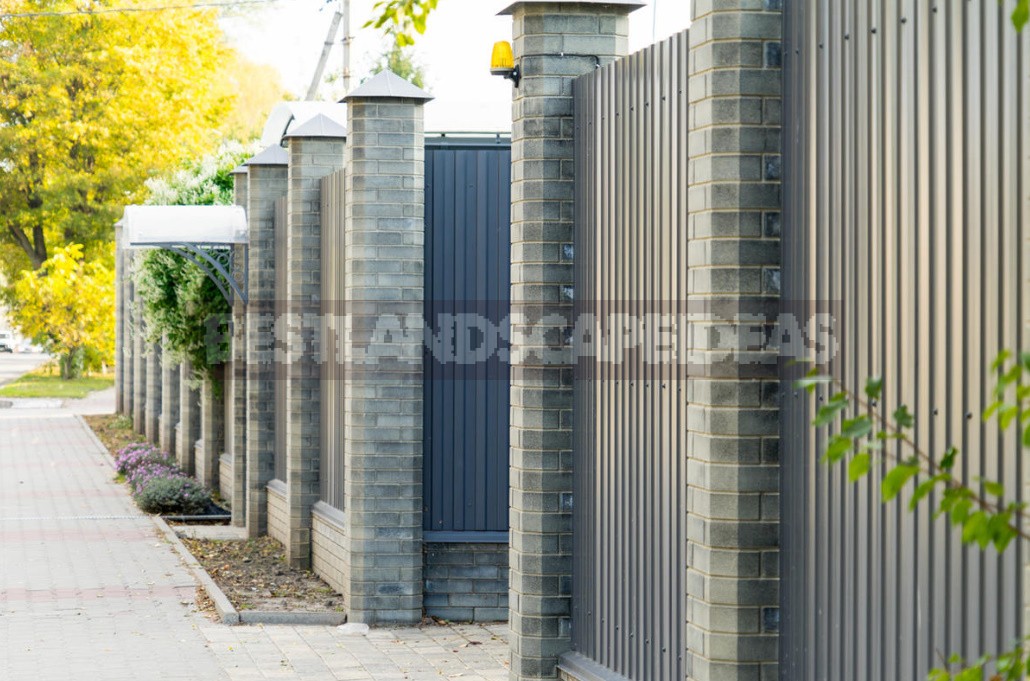 In this case, the idea of splitting the front garden – decoration in front of the house, put on display, for everyone loses its meaning. If a decorative entrance area is created in fenced gardens, it is usually not seen by anyone except the owners and their guests. Traditional front gardens can still sometimes be found in villages, their analogues sometimes appear inside protected cottage settlements, where the fences between the plots are low or easily permeable to the eye.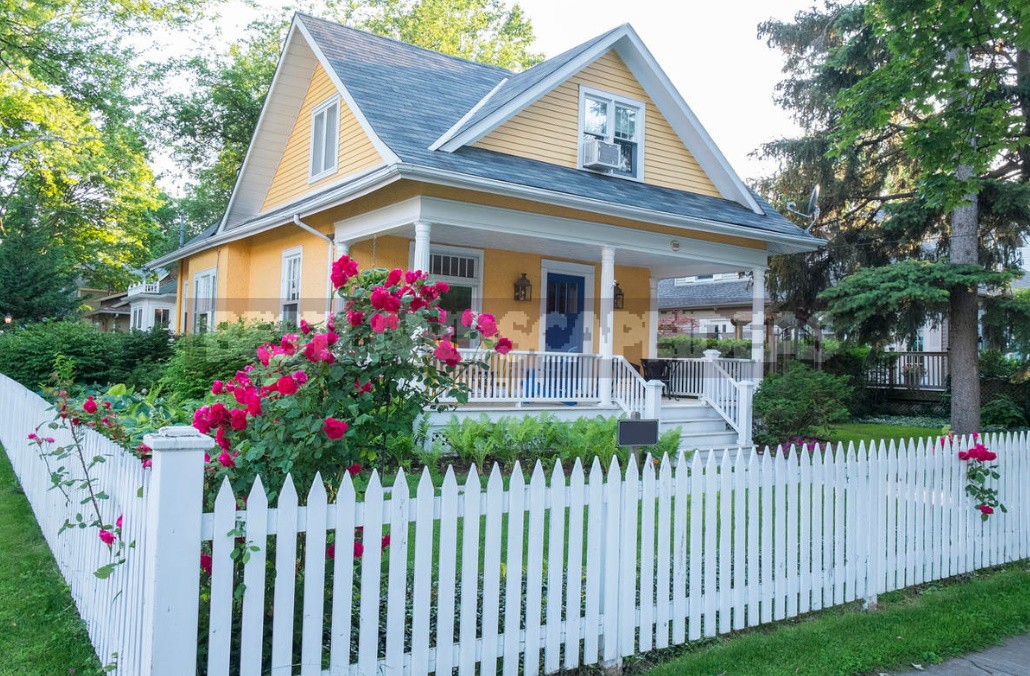 In this regard, there is much to learn in other countries with a developed practice of home decorative gardening. What artistic techniques are not found in the design of small plots of land under the Windows or in front of the entrance to a Dutch, German or Belgian house. It seems that the owners of small private properties compete with each other in terms of decorating the local area. Despite the overabundance of means of expressing the site's individuality and the fascination with eclecticism, many implemented projects can withstand the most serious criticism and can serve as an object for creative reflection and imitation.
Within a single street, various front gardens replace each other like pictures in a kaleidoscope. Flat parterres and compositions with the use of geoplastics techniques are adjacent, miniature slides, retaining walls and borders made of wood or stone are raised. Concrete containers, ceramic vases and boxes made of boards and old sleepers are hidden under cascades of ampel annuals.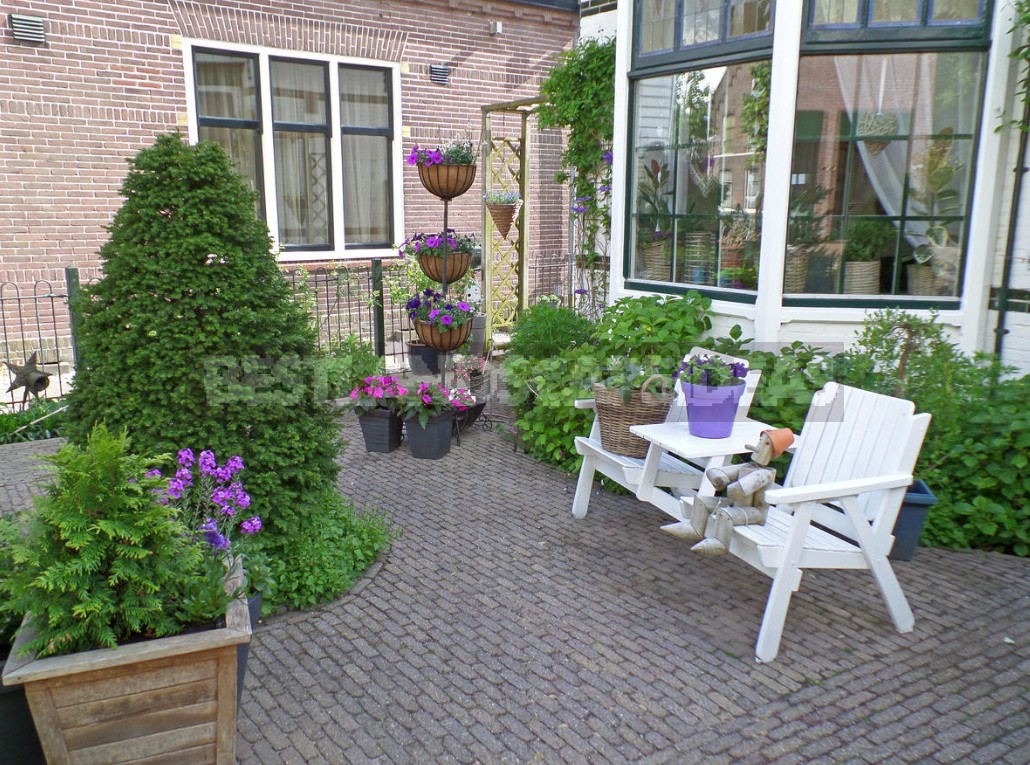 Numerous options for paving and filling the surface with rubble, pebbles or gravel sifting alternate with the greenery of short-cropped tiny lawns. There are large rocks: boulders, flat slabs, or angular fragments of rock that resemble Islands surrounded by a foaming surf of Sedum, Cerastium, or Thymus.
Many areas are dominated by flower gardens, which reveal all the advantages of gardens of continuous flowering. Often there are so-called staffage elements-objects made of stone, metal or wood: intricate sculptures, hollowed-out flower decks, bird drinkers, ancient plows and anchors, as well as original garden furniture made of snags or roots.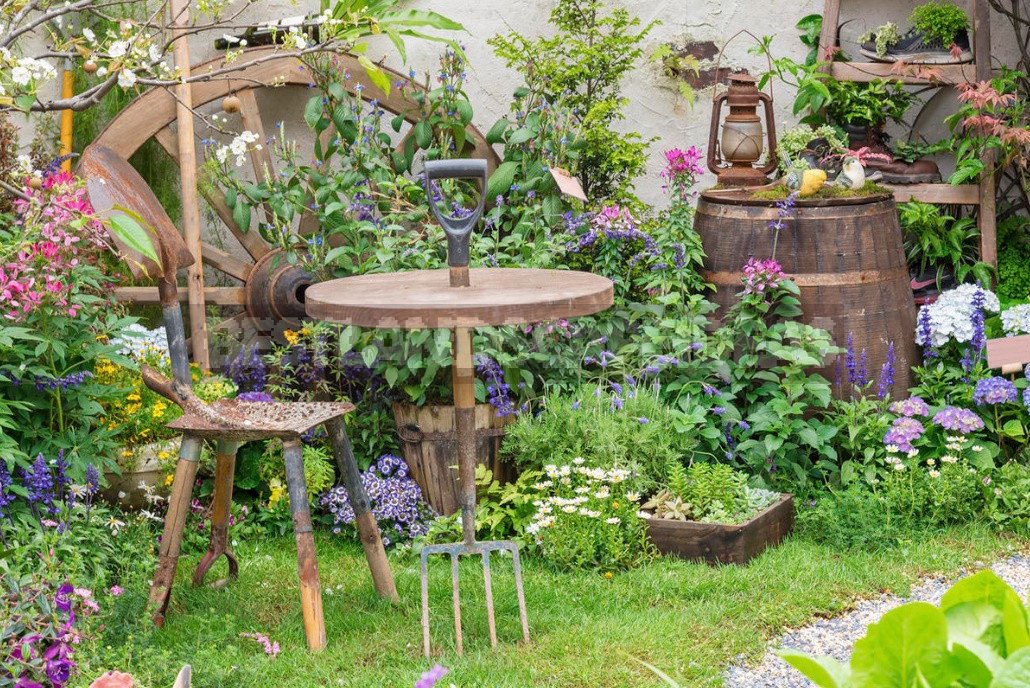 Old stumps and tree cross sections are transformed into flower vases or pedestals. Stone sculptures depicting animals and birds compete with funny wooden figures made of twigs and thin twigs.
You can design the space around the house in a variety of ways. For inspiration, you will always need additional knowledge about the methods of arrangement of the garden area.