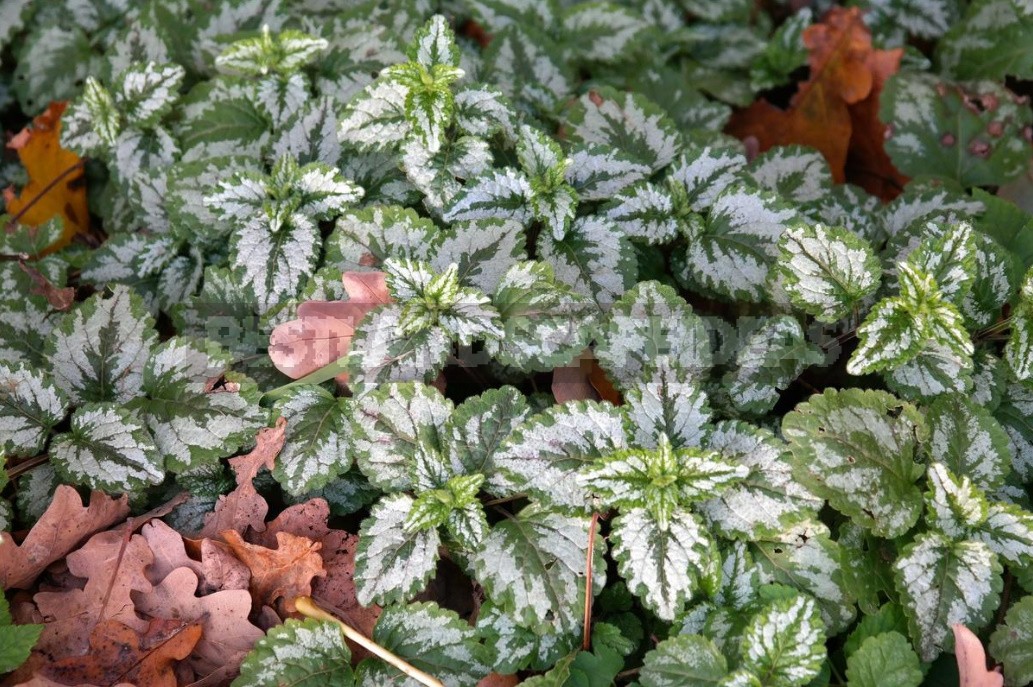 The benefits of groundcover plants are well known. Often we hear: if the grass does not grow, plant groundcover. Their modest lot is the decoration of problem areas: shaded corners, areas with insufficiently cultivated soil.
I will try to stand up for the Housewives and show that they can do much more than just cover the ground with greenery. Even if they do not have a lush bloom, like many other perennials, but they allow you to weave carpets, spread colorful blankets in the garden, inventing a variety of patterns. Their ornament will change more than once during the season.
Spring colorful blanket
The earliest carpets, the April ones, do not yet have bright colors. Overwintered leaves of Tiarella cordifolia, Saxifraga umbrosa are painted in dull olive tones.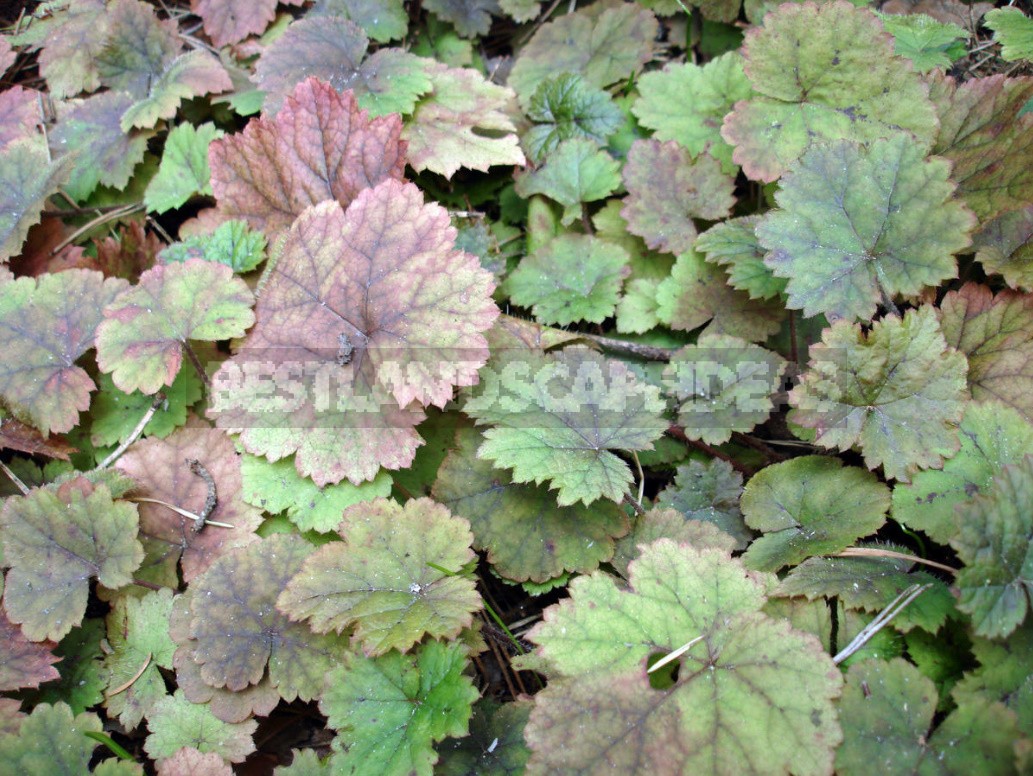 But even now you can read the pattern on the leaves of different varieties of Lamium maculatum – this is our very first pattern, even you do not need to invent anything yourself, nature has worked hard.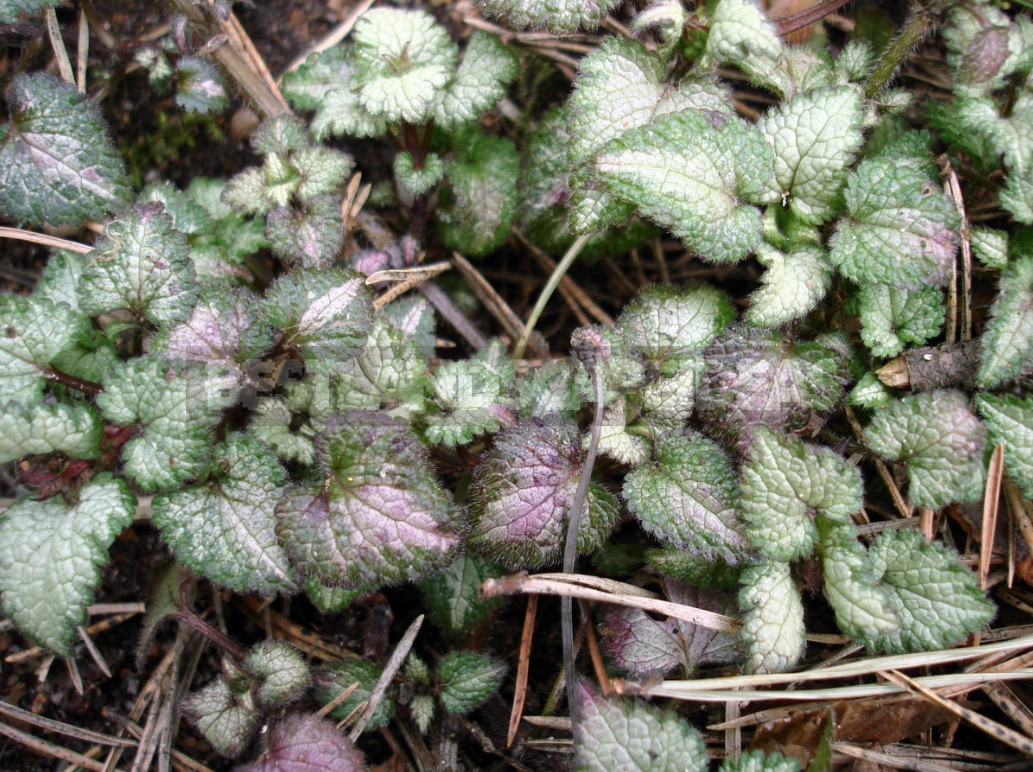 Anemone nemorosa, a green – and-white carpet, blooms under the bushes.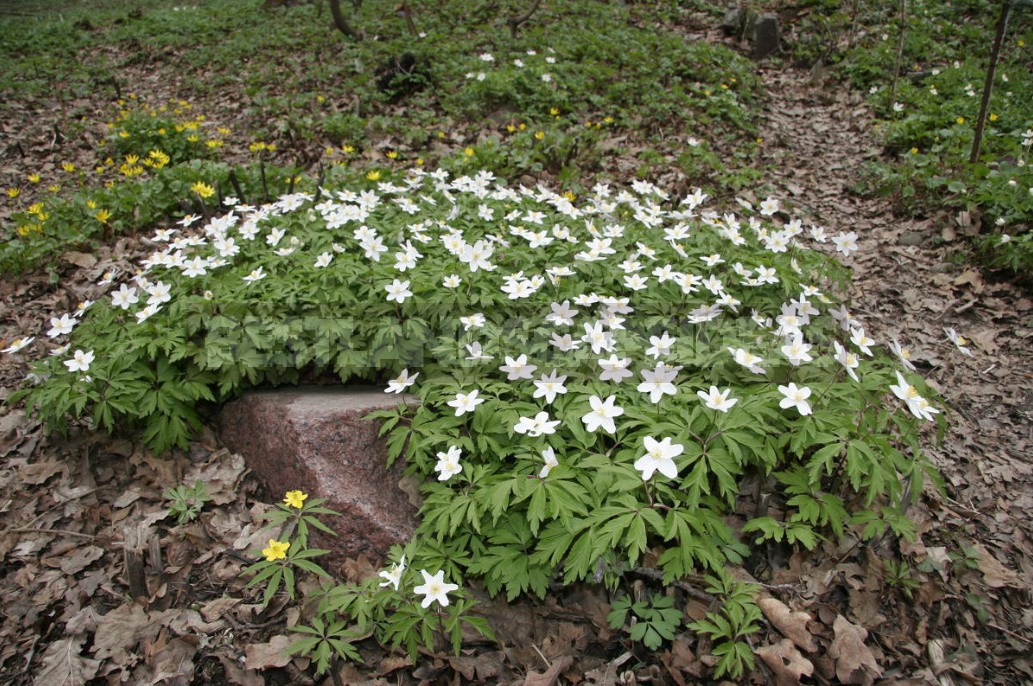 Plant Scilla sibirica in groups of several bulbs. Add this way bright blue colors – and here it is, the first colorful blanket is ready. It is a pity that the short-lived-faded and disappeared.
Let's make another – from Hepatica nobilis, Primula, Saxifraga rotundifolia. For successful growth, they all need partial shade, soil enriched with leaf humus, and a cool place. Under the trees Malus, Pyrus-quite suitable.
Blue April lakes of flowering Hepatica in may will give way to multi-colored Primula (sustainable garden hybrids Primula acaulis). In June, this is a white-green pattern – Saxifraga rotundifolia blooms against the background of greenery with a lush cloud of small white flowers. And until the end of the season-a dense cover of different texture and shade of green foliage.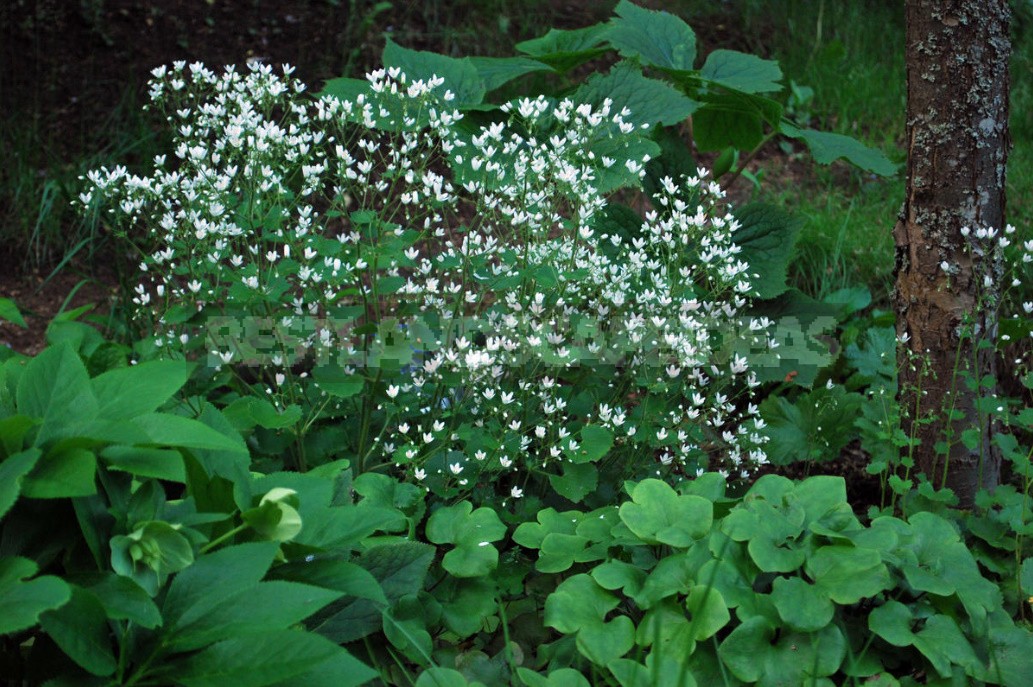 You can do it differently: cut a thick carpet of Vinca and put the same Primula in your pockets. A bright blanket for a month is provided. But in this case, you will have to make sure that Vinca does not strangle Primula in too close an embrace.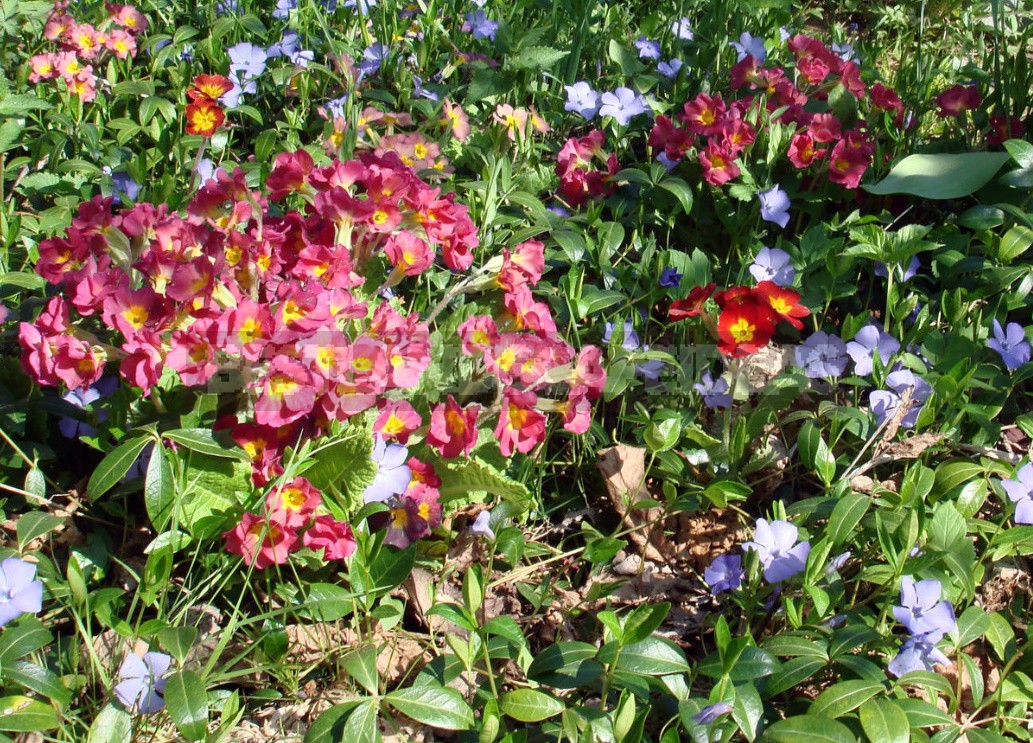 Groundcover for partial shade and poor soils
What can you afford on a plot in partial shade with poor soil? Actually, quite a lot. Let's collect a blanket where the background will be Tiarella cordifolia, and as a contrast – Primula Juliae, blooming in early may, and Ajuga reptans, blooming after it, simultaneously with Tiarella.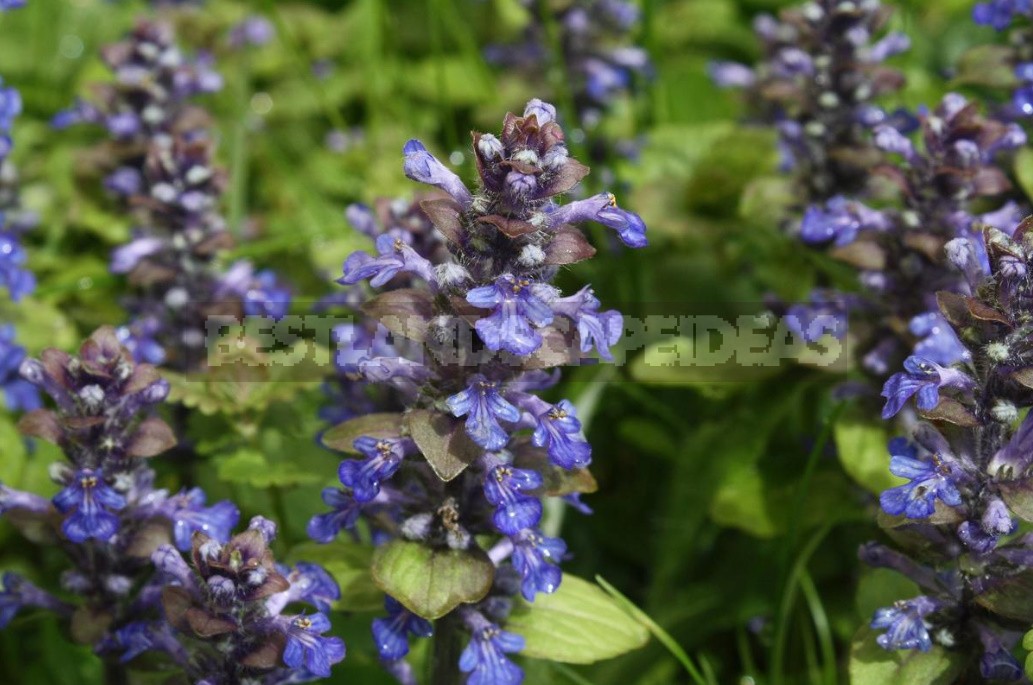 Too active growth of Ajuga reptans should be controlled by periodically pulling out the excess. On light soils, this is possible without difficulty, and for heavy ones, instead of Ajuga reptans, you can decorate Tiarella with planting medium-sized Hosta, they get along well together.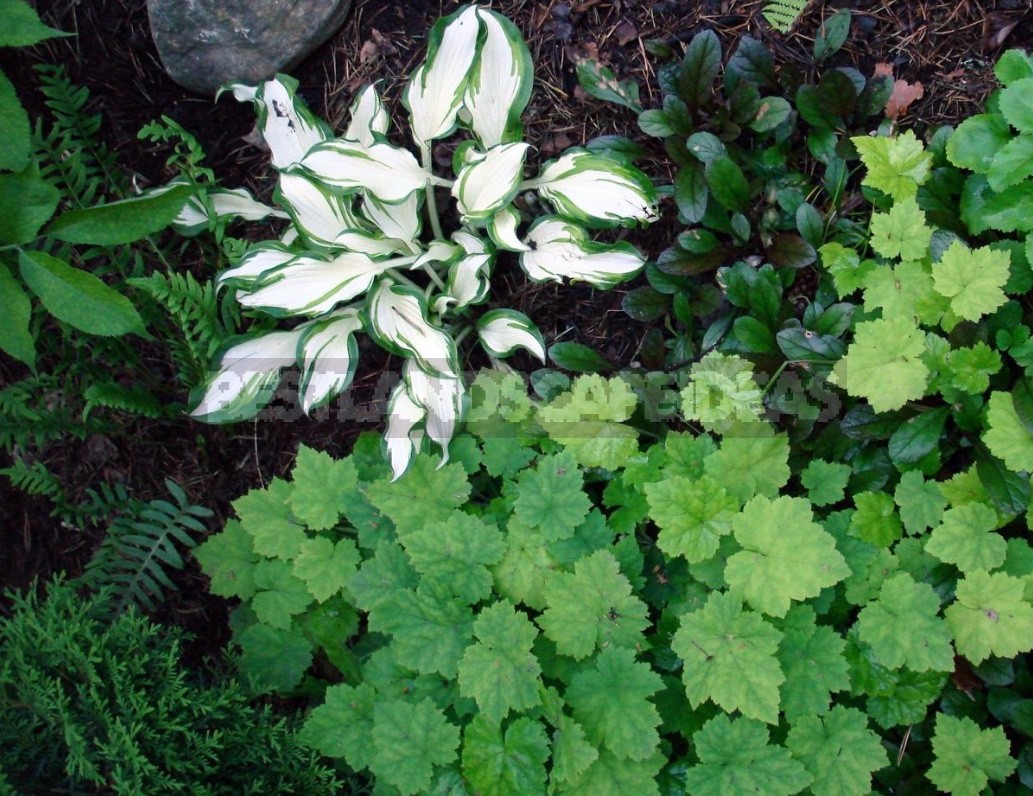 Geranium macrorrhizum and Lamium maculatum feel good in almost all conditions. Their joint planting in June will be highlighted with a soft pink-purple bloom, and until the end of August in this composition, the Lamium maculatum foliage glows silver or gold (depending on the variety). At the end of the season, geranium macrorrhizum has bright colors again — its leaves are unevenly colored in red-orange tones by autumn.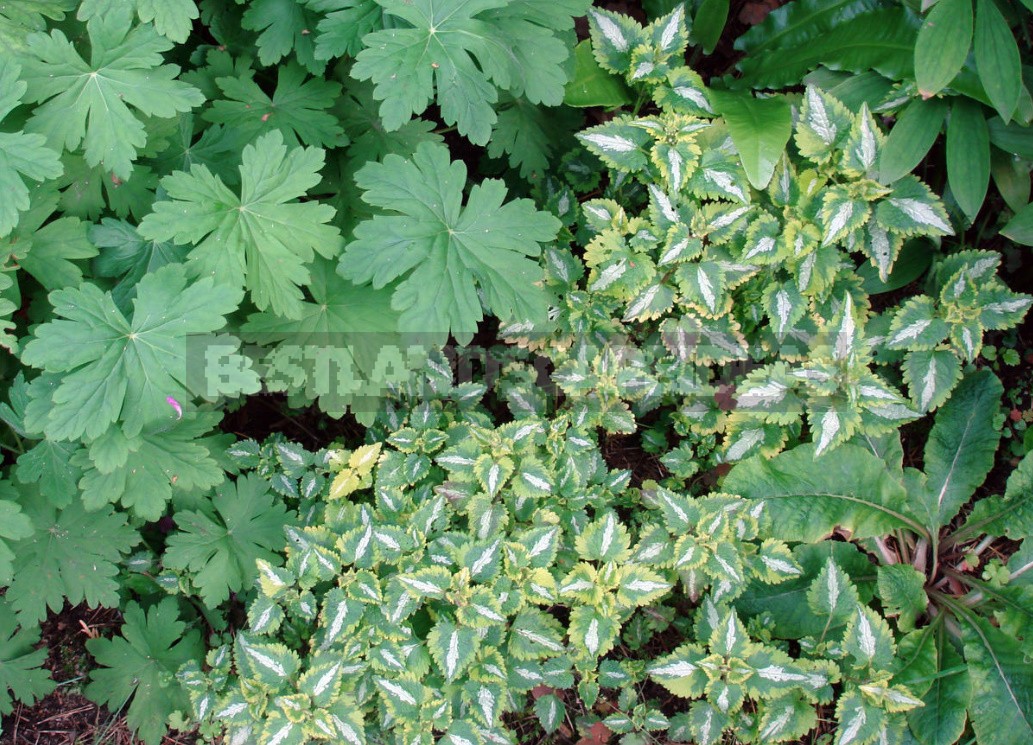 For a more lit place, Stachys lanata and the same Lamium can be offered as the main creators of our colorful blanket, choosing a form with not the most silvery leaves. Stachys is responsible for the silver in this pattern, while Lamium only modestly supports the main motif.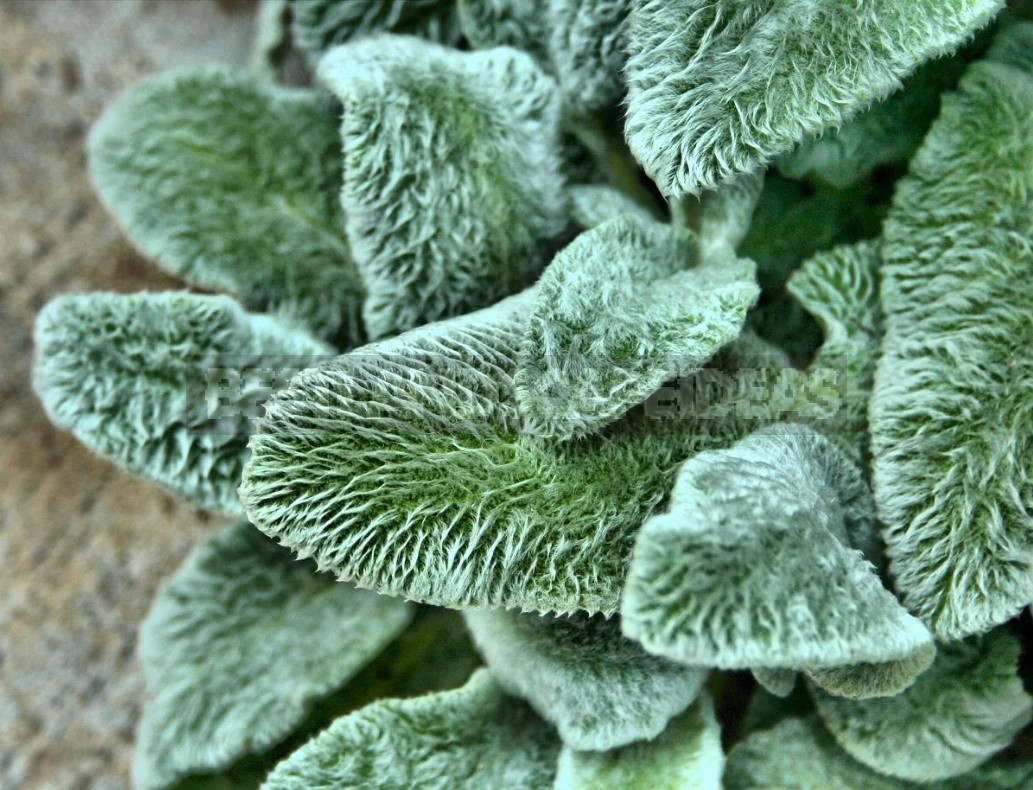 The Stachys lanata variety 'SilkyFleece' forms a lower and denser cover. Lamium should be pruned periodically.
Groundcover for Sunny places with poor dry soil
In a Sunny place with poor and dry soils, Phlox subulata is most often planted as groundcover.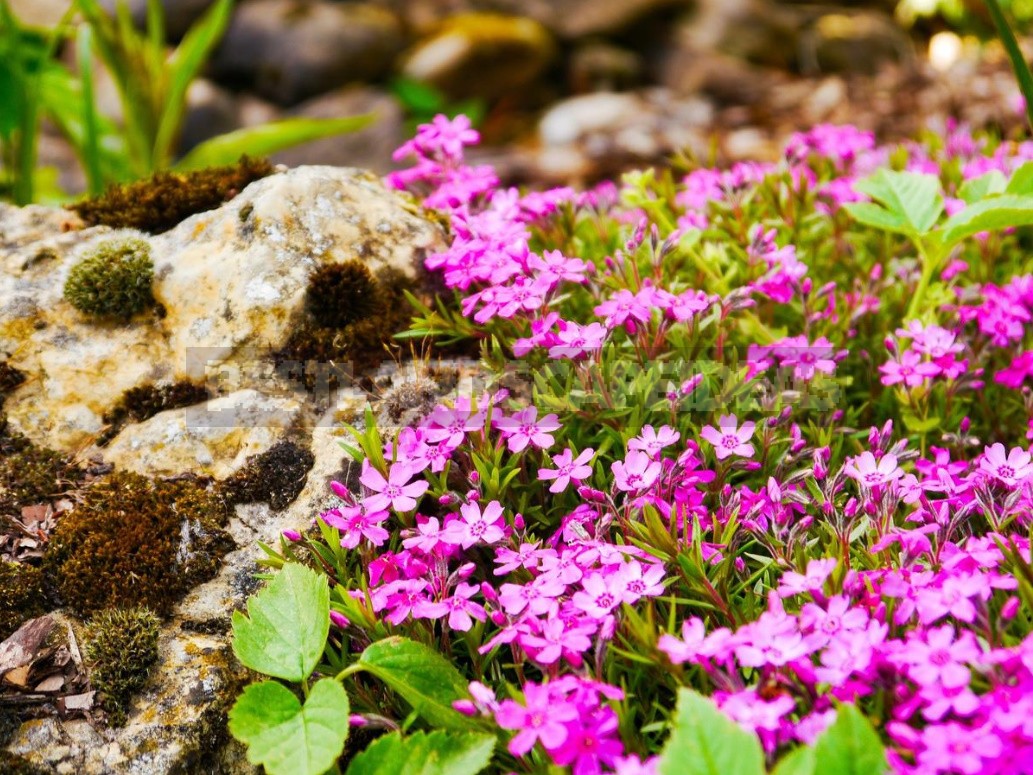 You can choose different varieties of close or, conversely, contrasting colors. It is preferable to plant varieties with the same growth force, such as 'G. F. Wilson' and 'Atropurpurea'. After fading and pruning, we will have a dense carpet of different shades: rich green in 'G. F. Wilson' and light-in 'Atropurpurea'.
Well — drained (and best of all-with a slight slope) areas can be decorated with joint planting varieties Thymus and Dianthus gratianopolitanus. The most unpretentious and active – Thymus serpyllum and its varieties.
If Dianthus gratianopolitanus varieties are short-lived on your plot, then we will try to collect our blanket using other plants. Plant Dianthus deltoides and a miniature Tunica saxifraga. It blooms for a long time with elegant small flowers.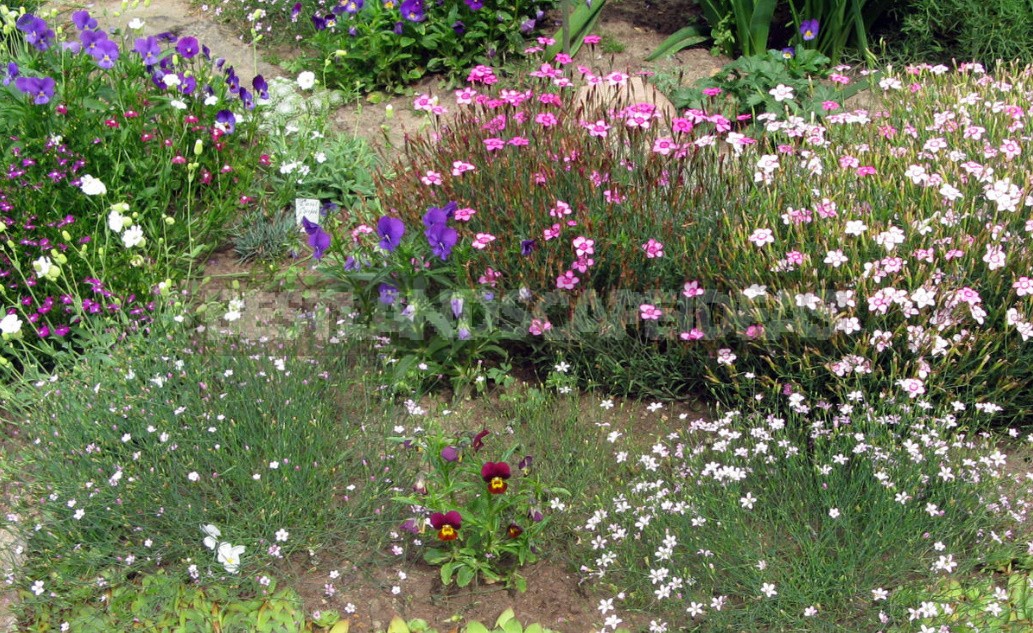 Many types of Sedum are unpretentious and durable, for example, Sedum reflexium, Sedum spurium, Sedum oppositifolium.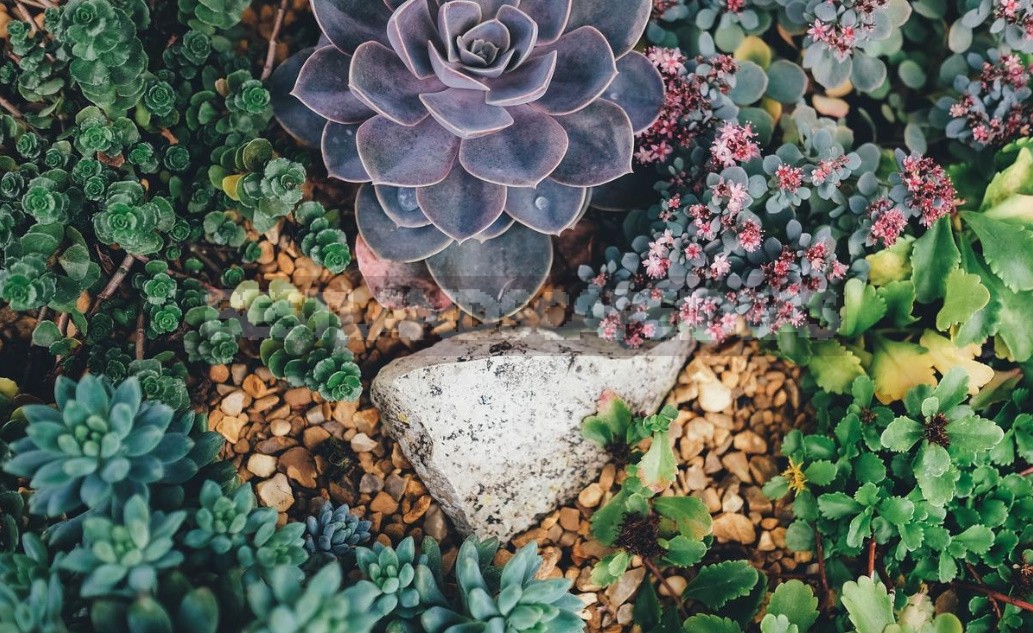 You can add colors to their dense mats with Viola cornuta.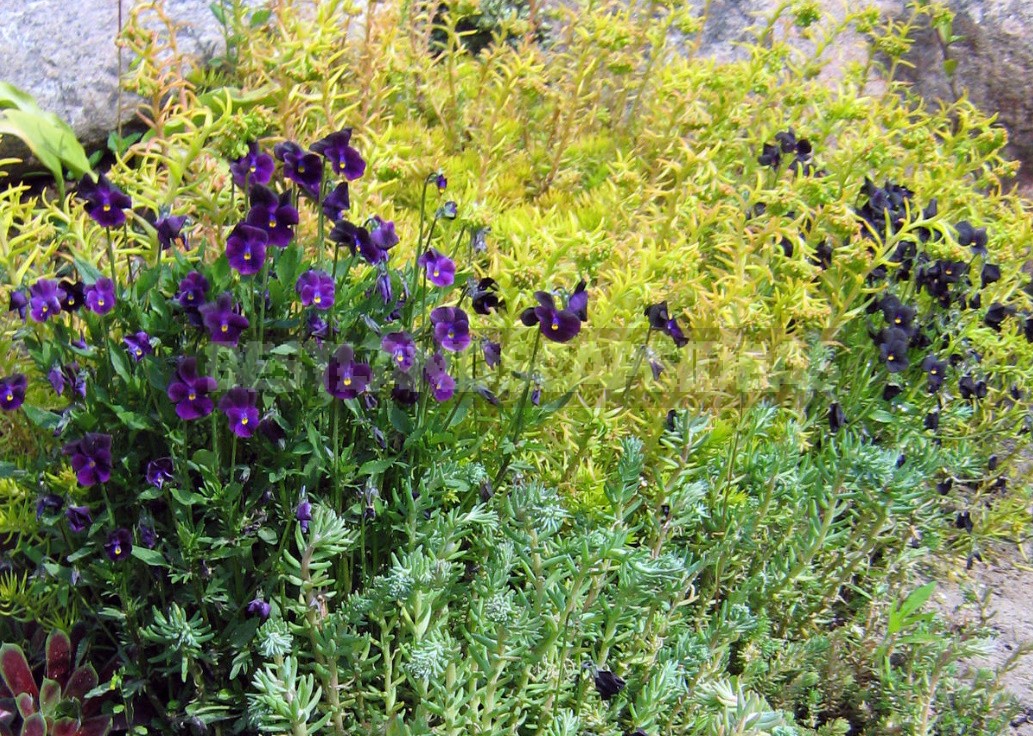 Geranium dalmaticum grows very quickly. Low, not exceeding 10 cm in height, the plant is decorated with large pale pink flowers in June and July. The root system is superficial, it allows you to use Hypericum olympicum and other perennials that form low compact bushes in joint planting.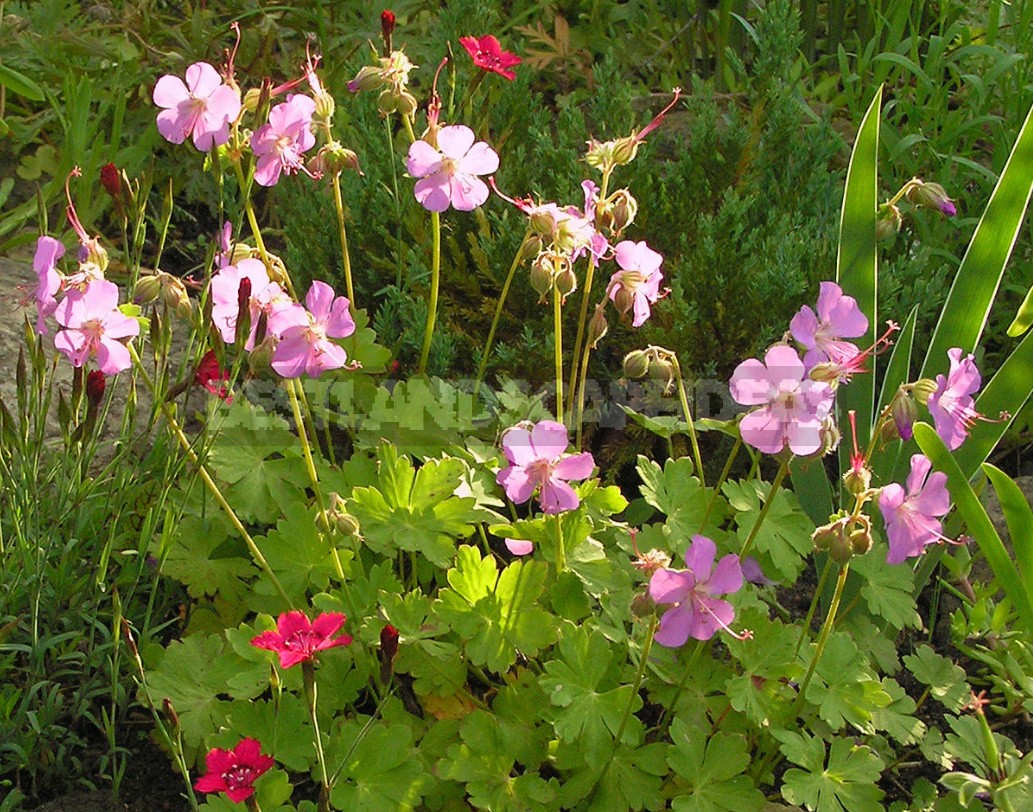 Sedum acre blooms very brightly, though not for long. The plant is unpretentious, durable, not demanding to soil fertility.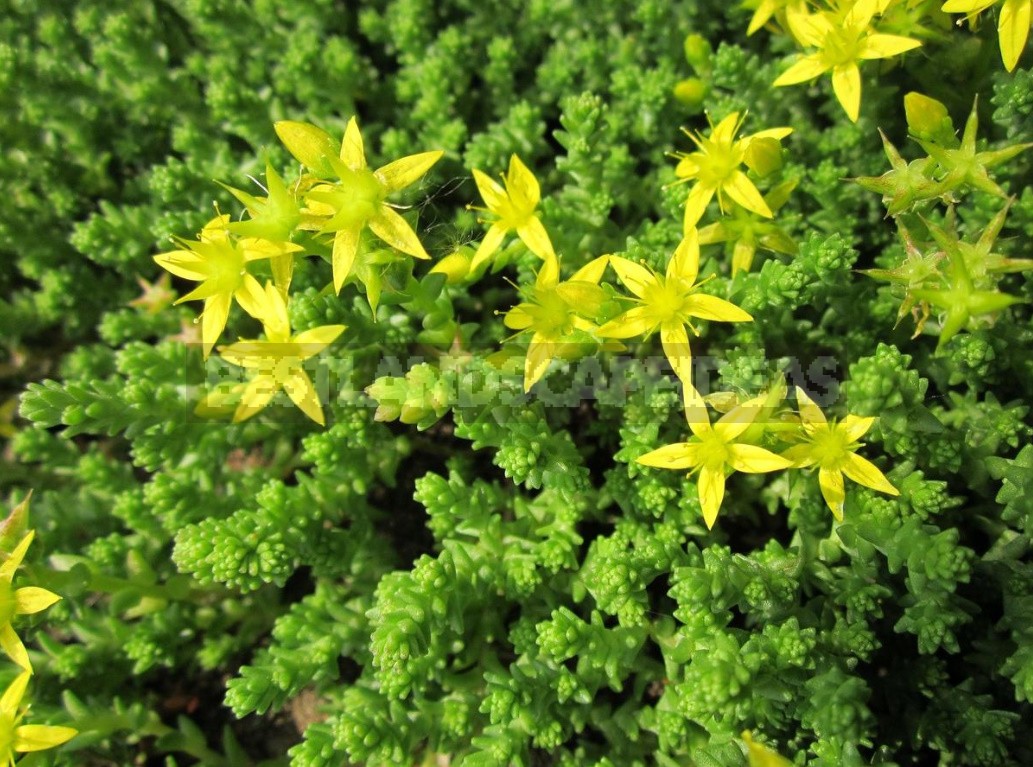 A spectacular colored carpet is obtained when this species is adjacent to Mertensia maritima. Its foliage is bright blue in the sun from spring to autumn. Mertensia does not tolerate transplants, it is very sensitive to locking.
If the soils on a Sunny site are breathable, light, and the drainage is perfect, then a carpet from Acaena microphylla, Acaena novae-zelandiae may be quite promising. Festuca glauca is used as a bluish paint.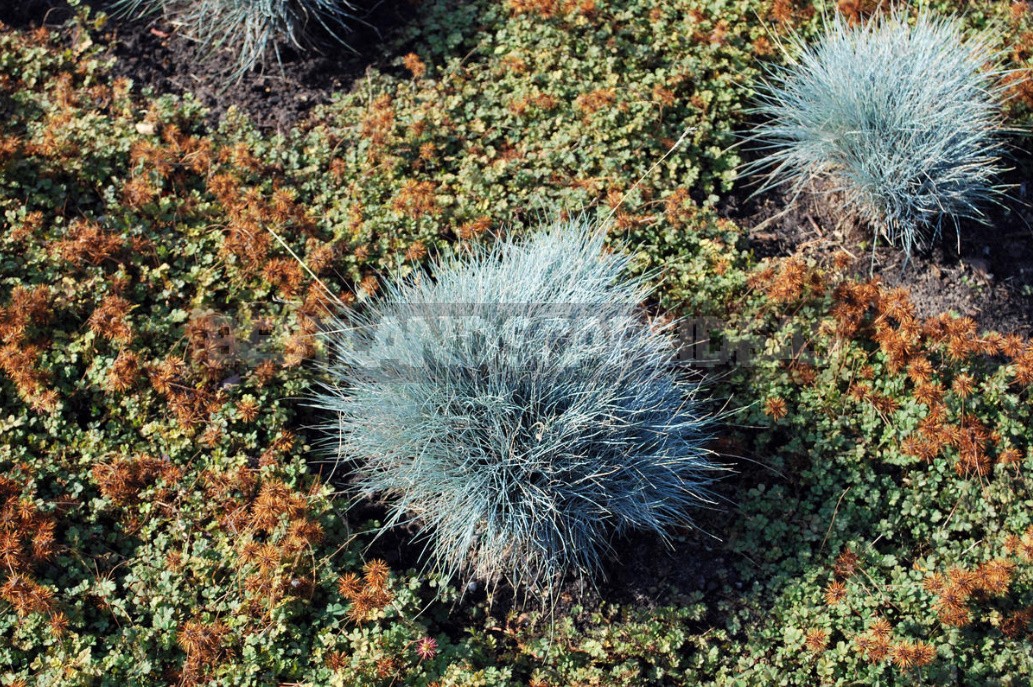 On the forest plot, among adult pines, different varieties of Bergenia x hybrida hort can be planted perfectly, and varieties of Epimedium alpinum, Epimedium coreanum. The carpet is decorative even in late autumn, when the leaves of Epimedium acquire a dull bronze color, and some varieties of Bergenia, such as 'Winter zauber', turn red.
Ground cover plants for nutrient soils
A flower garden is usually located in a well-lit area with nutritious soil. But even a flower garden can look like a colorful blanket, if we are involved in this fascinating process. Here the choice is extremely wide: low-growing shrub varieties Aster dumosus and Nepeta fassenii, varieties Sedum-Sedum spectabile, Sedum telephium and a variety of Geranium.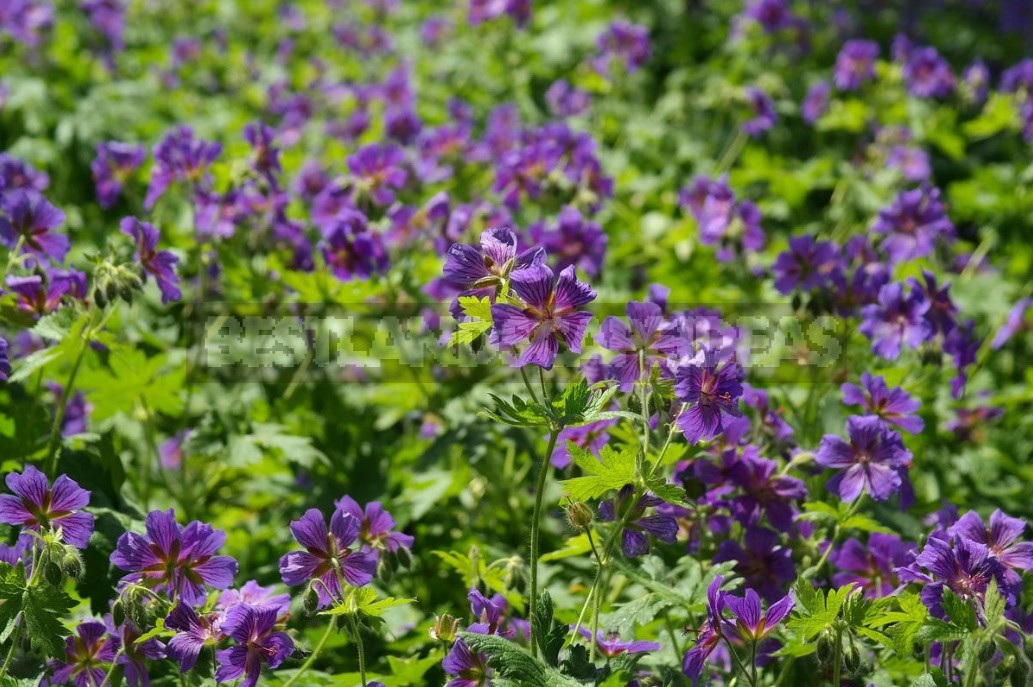 It is only important that the plants are about the same height — then you can adjust the haircut, and a colorful picture is a matter of personal taste of the gardener.