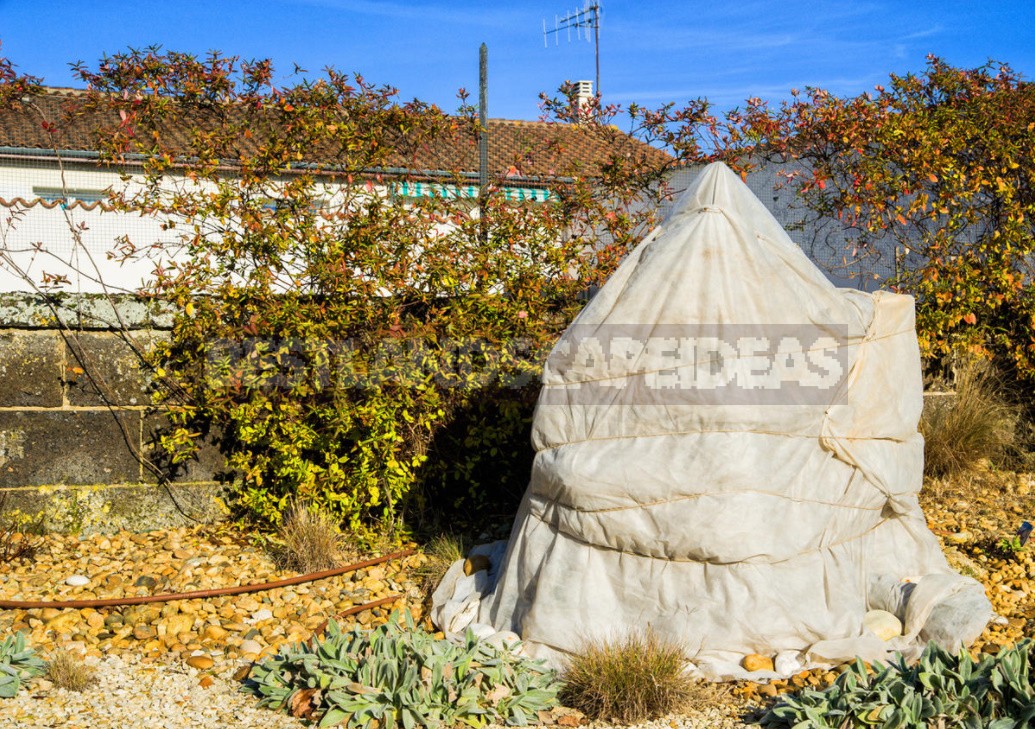 Clematis shelter for winter
Among the garden vines, the palm belongs to the clematis. There are almost as many gardeners who devote themselves entirely to this culture as there are rose lovers. Preparing a plant for winter largely depends on which pruning group it belongs to and what type of flowering it has. In addition, of course, you should know the degree of winter hardiness of the variety or hybrid growing in your garden. As a rule, species clematis are hardier than varietal ones; rare plants that are considered the so-called elite and have double flowers overwinter worse than simple reliable varieties. Therefore, the clematis shelter must be prepared accordingly.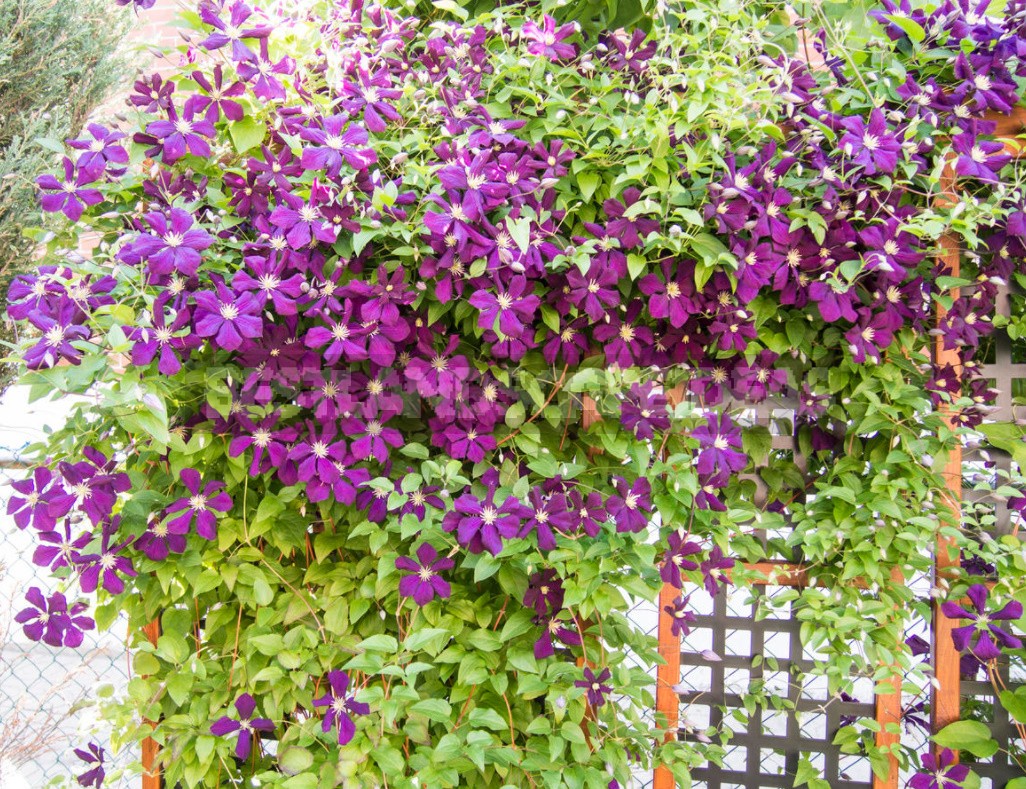 Clematis blooming on last year's shoots belong to the I group of pruning. They are slightly adjusted (pruned) after flowering. Clematis that bloom twice (on shoots of the past and current year, group II pruning), shorten at the end of the season by about half the length. In autumn, the lashes of such plants should be lowered and arrange an air-dry shelter, as for roses. A ready-made shelter for climbing roses, equipped with two cloths and brackets for fixing shoots in a bent position, is well suited for this purpose.
Lianas that bloom once on the shoots of the current season are cut short in preparation for winter (group III). Many of them are quite high hilling or (in addition to hilling) a simple shelter with spunbond or lutrasil, a wooden box or something similar will also work. In the next video, you can see a simple preparation for the winter of this type of clematis.
You need to keep in mind that clematis are more likely to suffer from getting wet. Winter houses for this plant should be perfectly dry. Their task is to protect both the shoots (if left) and the rhizome from precipitation and meltwater, so it is necessary to arrange the final shelter in dry weather. The air temperature should be -5 … -6°C. If you do not know which group of pruning your vine belongs to, then leave all the shoots in the fall and cover them in the same way as representatives of group I or II. In the spring, you will see if the live buds on the shoots are still alive — or if they are all dead, and new ones are growing from the root.
Rhododendron shelter for winter
Rhododendrons (including azaleas) are native to the highlands of the Northern hemisphere, so they are generally quite hardy. However, varietal plants do not always winter well without shelter, so before buying a new green pet, it is advisable to find out in advance what it will need for successful wintering.
Deciduous varieties, as a rule, tolerate cold weather well without shelter, it is enough to cover the root neck with loose mulch. Evergreen species should be sheltered, and protection is needed not so much from frost as from drying out by wind and sun. It is mandatory to cover all young plants (1-3 years of life) before the cold. Arrange protection should be after the air temperature is stable frosty, about -10°C.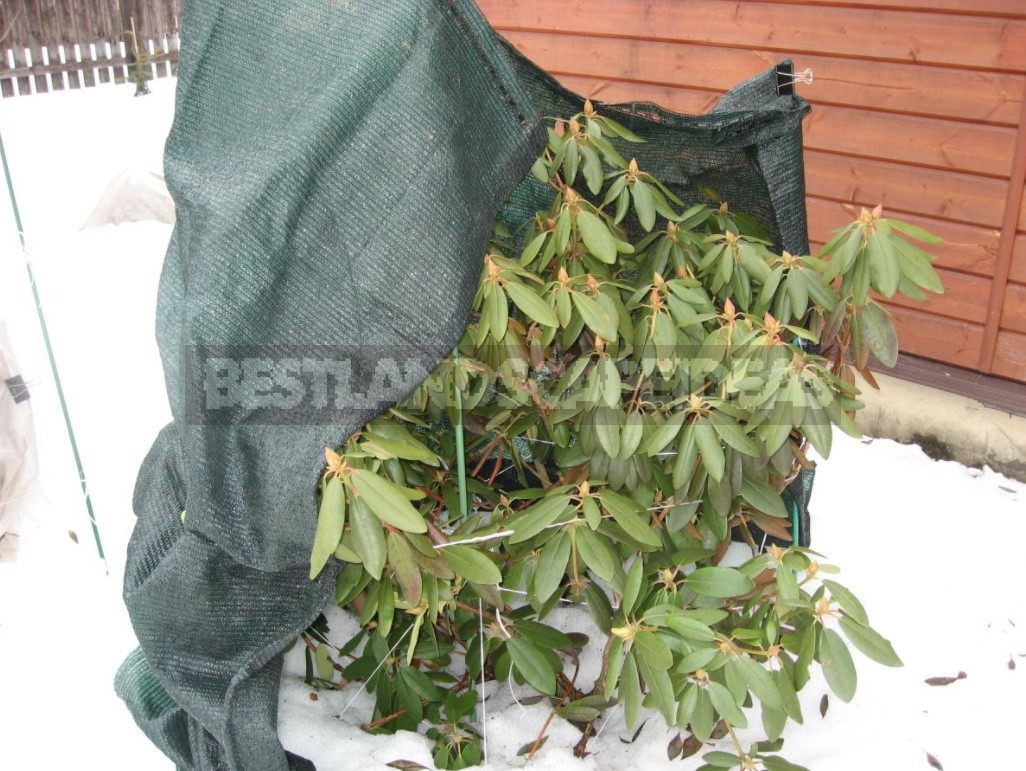 To cover the rhododendron, a frame must be used, on which a breathable covering material is thrown. The frame is required so that the branches of the plant are not loaded with snow. It is best if the shelter does not touch the Bush at all, creating an air gap.
You can make the basis for a winter house yourself, using greenhouse arcs, boards placed by the hut, metal mesh, cardboard boxes with holes made, etc. Another option is to buy ready-made shelters: they can be easily installed and removed in the spring, and then stored until the next winter.
The cover of the hydrangeas for the winter
Of those varieties of hydrangeas that are grown in the middle zone, the following need mandatory shelter for the winter: Hydrangea macrophylla, Hydrangea sargentiana, in some cases Hydrangea arborescens, as well as young bushes of all other species. A distinctive feature of this culture is its lack of finesse in terms of shelter in comparison with other heat-loving ornamental plants. Hydrangea is practically not afraid of overheating, so the choice of materials for protection is the widest, and the right time is before the air temperature drops below 0°C. The main thing is to save the kidneys.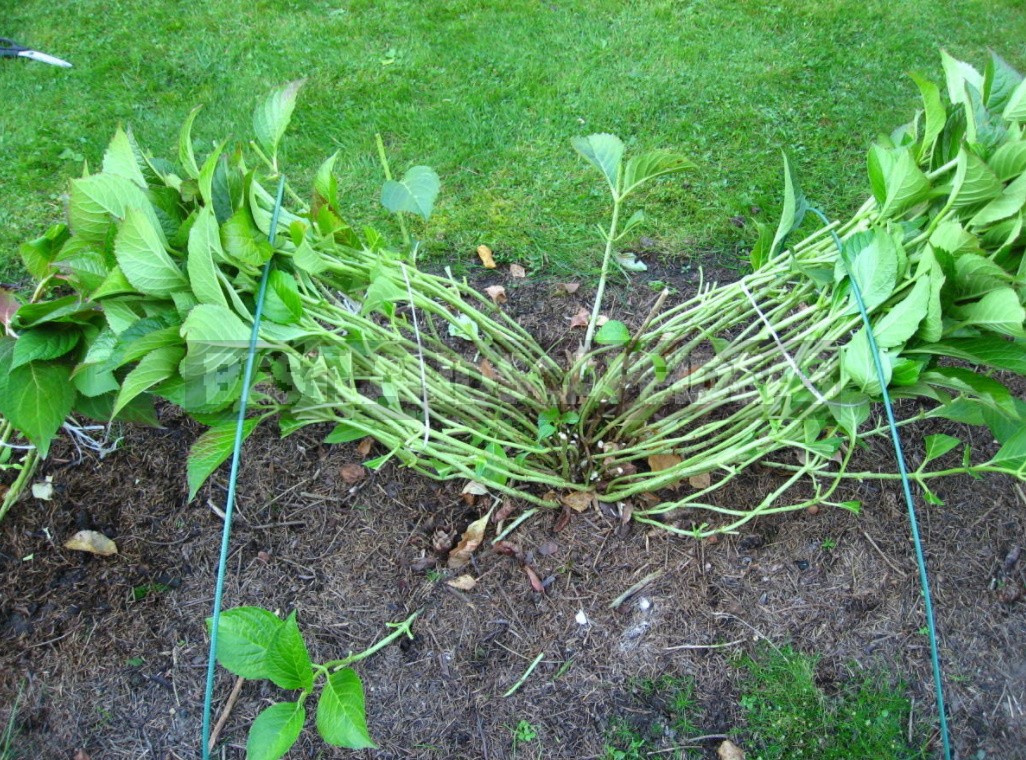 Shelter of tree peonies for winter
Adult plants of acclimatized varieties of this crop winter well without shelter. Sometimes it is enough to mulch the trunk circle in the fall and tie the branches in a bunch so that they do not break off under the weight of snow: peony wood is quite fragile. But young plants and tender hybrids must be covered.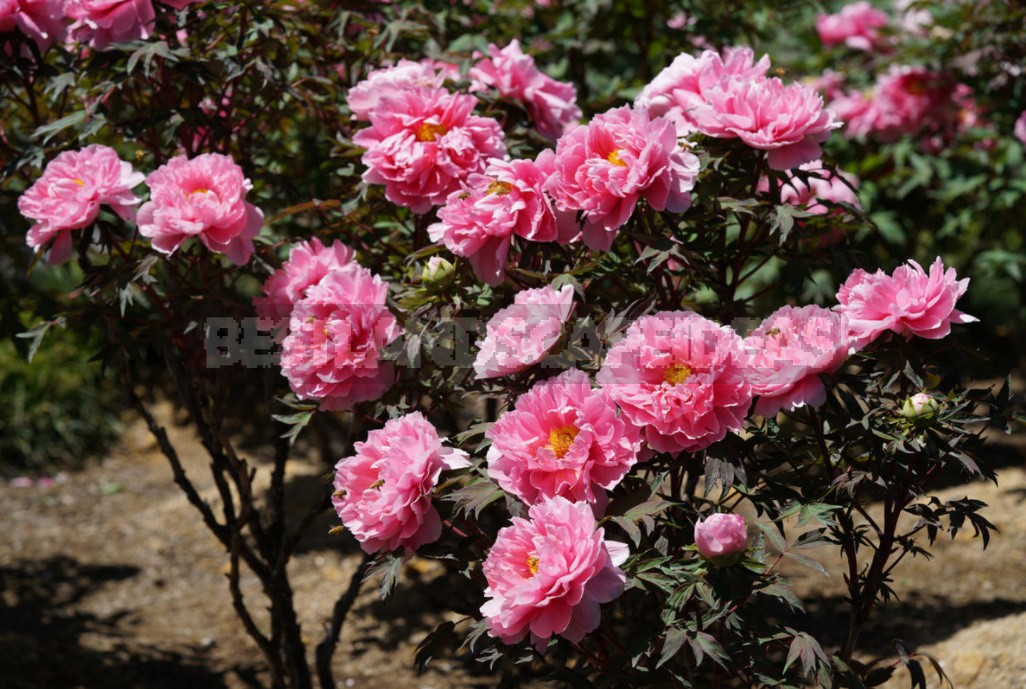 You need to arrange protection with the establishment of a stable negative air temperature-usually in early November. After binding the branches, cover small bushes with a box, an old bucket, or put a frame on top of which we wrap a light covering material.
I have not listed all the garden plants that require shelter for the winter,but only the most common ones. Of course, enthusiastic gardeners successfully grow other heat-loving Pets: Laurus nobilis, Buxus, Magnolia, Kerria, etc.