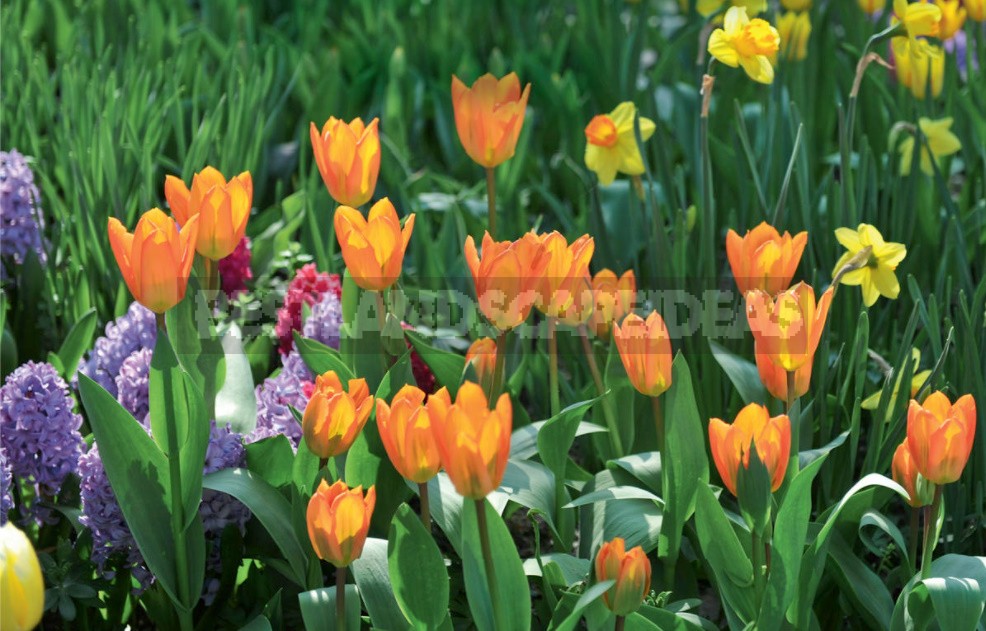 What is spring without crocuses, muscari, tulips, daffodils, hyacinths? Let's let our imagination run wild and give the garden a bright palette of interesting solutions.
1. Planting in a flower bed
This is the easiest way to "attach" bulbous crops in the garden, which need to be dug out annually. First of all, these are hyacinths and tulips. Usually in such plantings they are combined with early-flowering biennials: daisies, Myosotis, pansies, Viola cornuta.
Important: after the bulbs have faded, and their leaves have dried up, the plants are dug out for storage, and flowering annuals are planted in the flower bed.
2. In the mixborder
Bulbous ones will help to "paint" empty places in the spring in a mixborder with shrubs and perennials. For this purpose, it is convenient to use small-bulbous plants, Anemone blanda, daffodils, tulips, as well as species (they can grow in one place for several years without digging).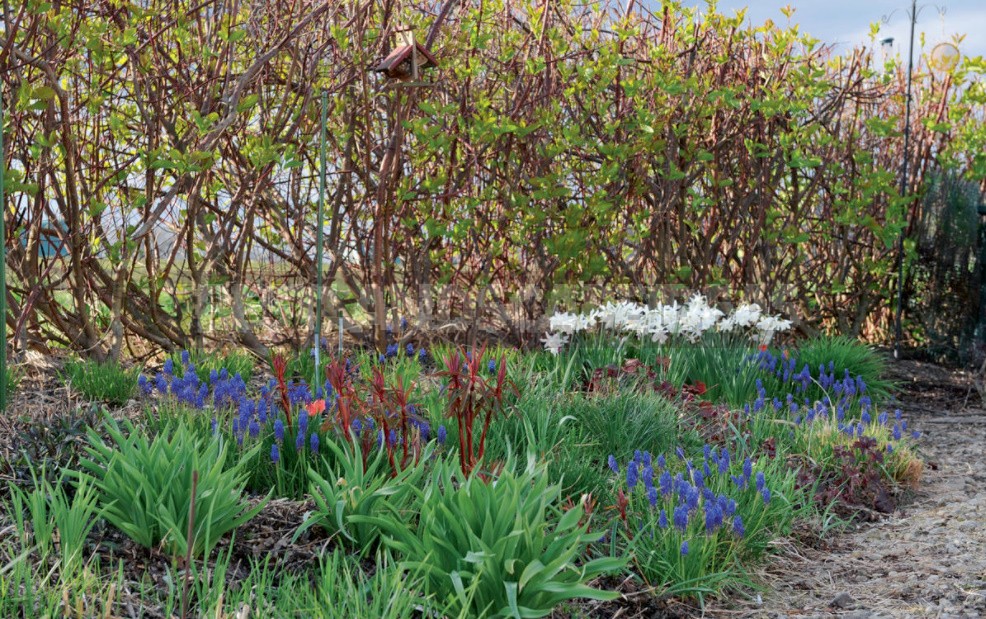 When the bulbous leaves begin to wither, the growing foliage of perennials will cover them.
3. Patterns on the grass
From varietal daffodils on the lawn, you can make intricate drawings.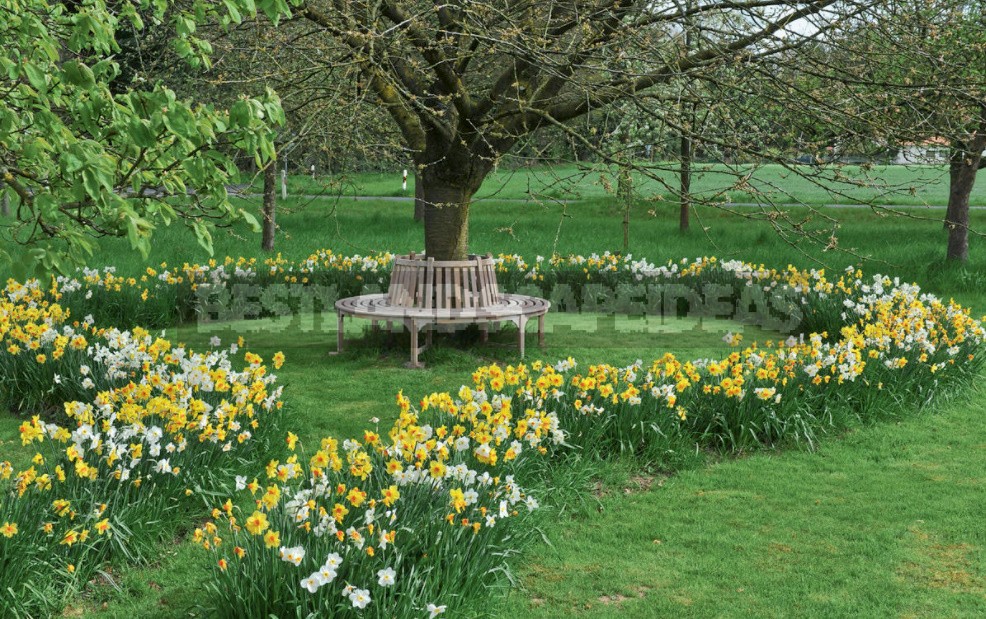 Important: do not mow the places of their planting until the leaves are completely dried (until about the end of June). The remaining corners of the green carpet can be mowed with a clear conscience in May. Such a "patterned" mowing looks quite nice.
4. In the rockery
There are conditions in which many bulbous plants live in nature: stony soil, good drainage, plenty of sun.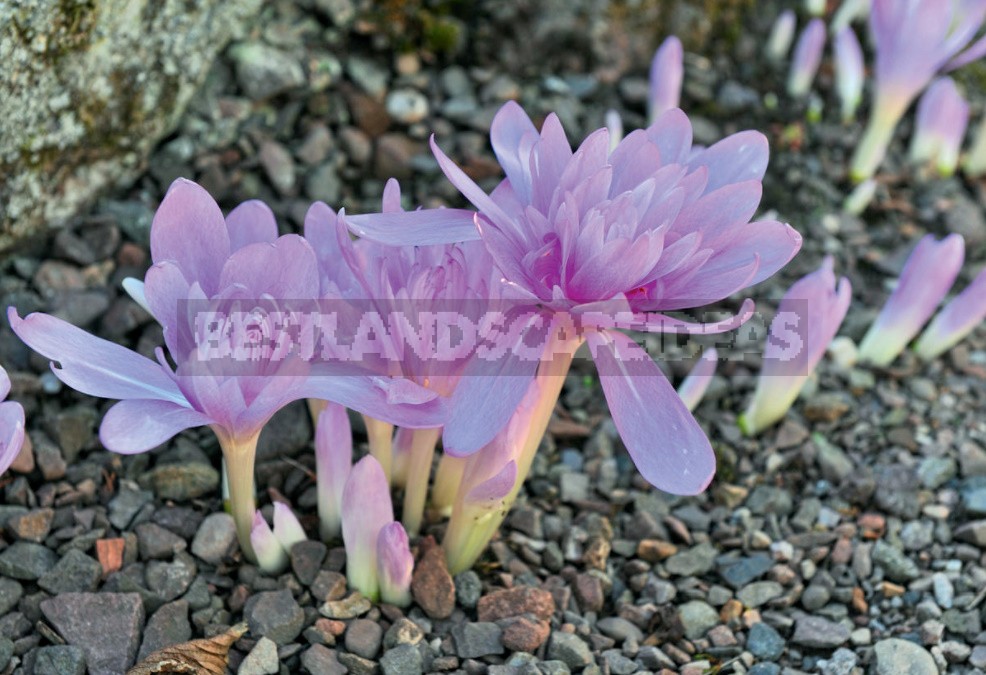 Many species of tulips and their varieties, low onions, Chionodoxa forbesii, Colchicum, crocuses, Eranthis hyemalis, Erythronium, Fritillaria, Iridodictyum, Leucojum, dwarf daffodils, muscari will perfectly take root in the rock garden.
5. On the green lawn
It is better not to plant bulbs on the lawn, but on the lawn — easily, because you can start mowing it later, when the leaves of the bulbs will dry up, and the seeds will have time to sow. Snowdrops, Crocus vernus and Crocus tommasinianus, Scilla, Chionodoxa, Puschkinia, muscari, Narcissus poeticus are suitable for this solution.
6. In semi-shaded flower beds
Some bulbous ones can also be used in semi-shaded flower beds. In such conditions, Galanthus, Leucojum, Gagea, Erythronium, daffodils, onions, Scilla, Fritillaria meleagris and Chionodoxa and even some tulips will feel good.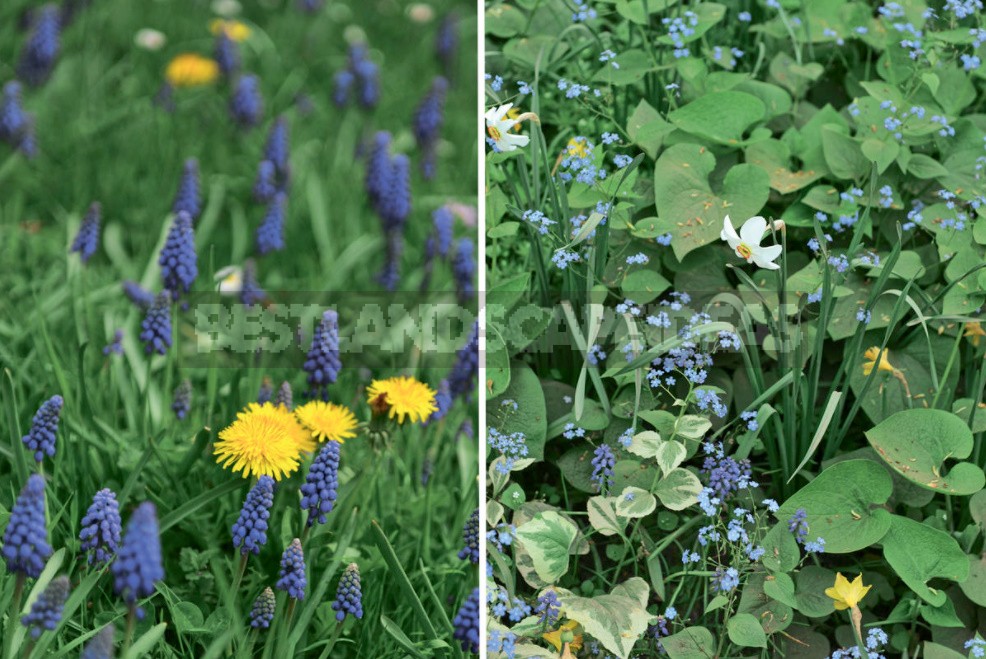 7. On the beds
In addition to the fact that some bulbous plants are garden crops, beds with seedlings can be decorated with tulips and hyacinths. Then in the spring, when vegetables or green crops have not yet grown up, the garden will not look so empty.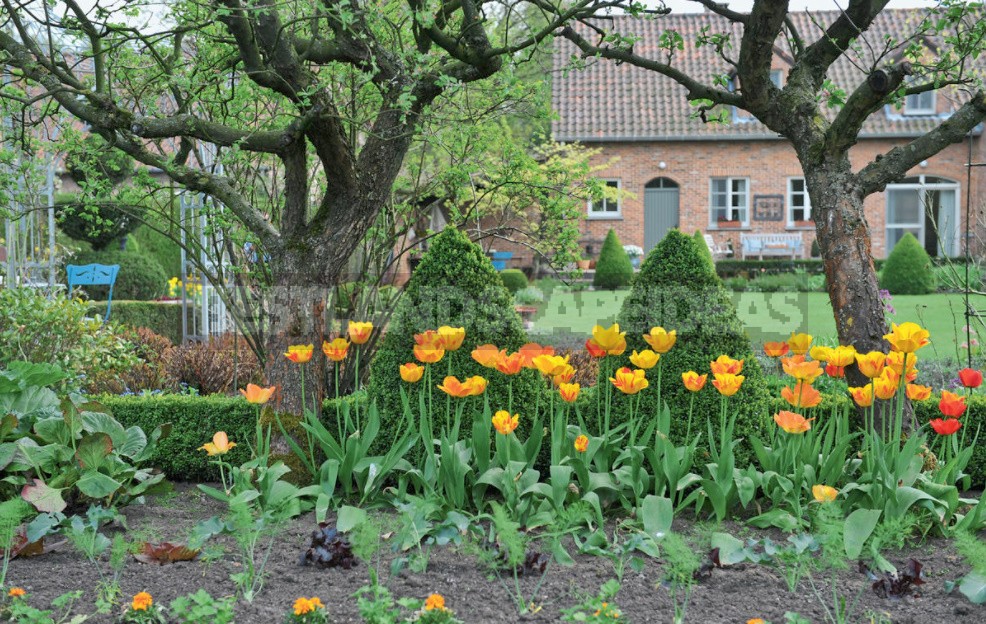 8. Bulbous in pots
A great option for "mobile" flower beds on paved areas and wooden decking. In autumn, the bulbs are planted in deep plastic containers and buried for the winter in the garden. In the spring, the containers are dug out and inserted into suitable-sized decorative planters. After flowering, plastic pots are transferred to the economic part of the garden, and when the foliage finally dries up, the bulbs are dug out for summer storage.
Important: in deep wide containers, you can plant several types of bulbs at once — deeper — those that bloom later, and closer to the surface — those that are earlier.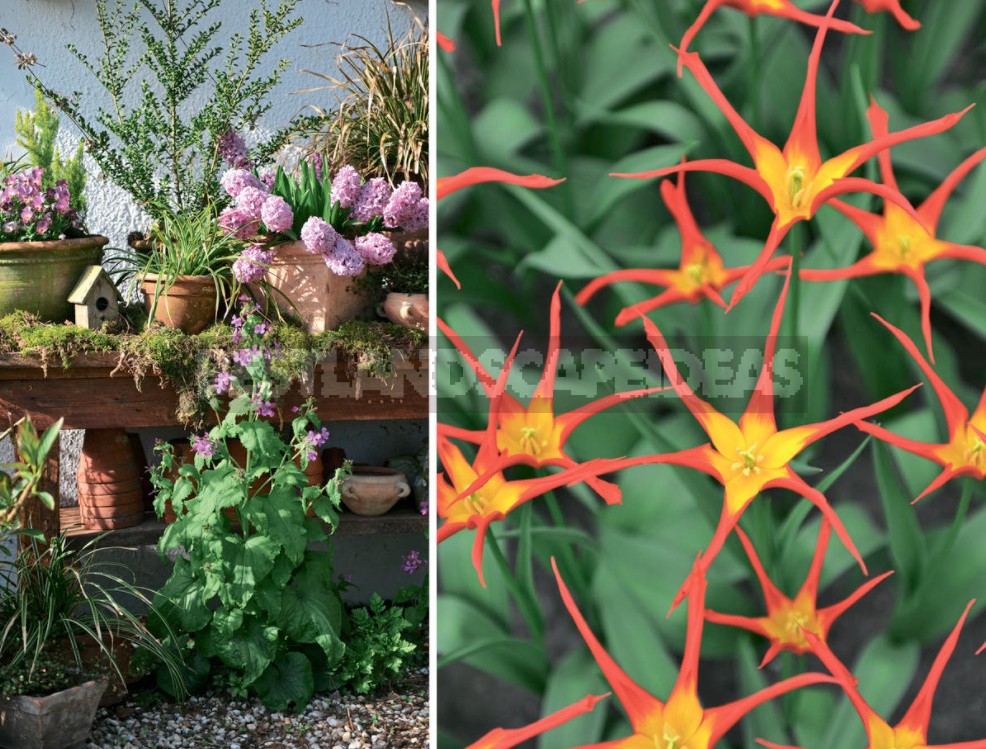 9. In the garden collection
Collecting bulbous plants is an exciting and beautiful activity. You can focus on a single species, you can cherish various rarities or collect unusual novelties. Moreover, breeders do not stand still and offer amazing varieties every year.
10. In the barrel circle
A trunk circle is left between the tree trunks and the lawn. This is a ready-made planting place for various types of bulbous plants.