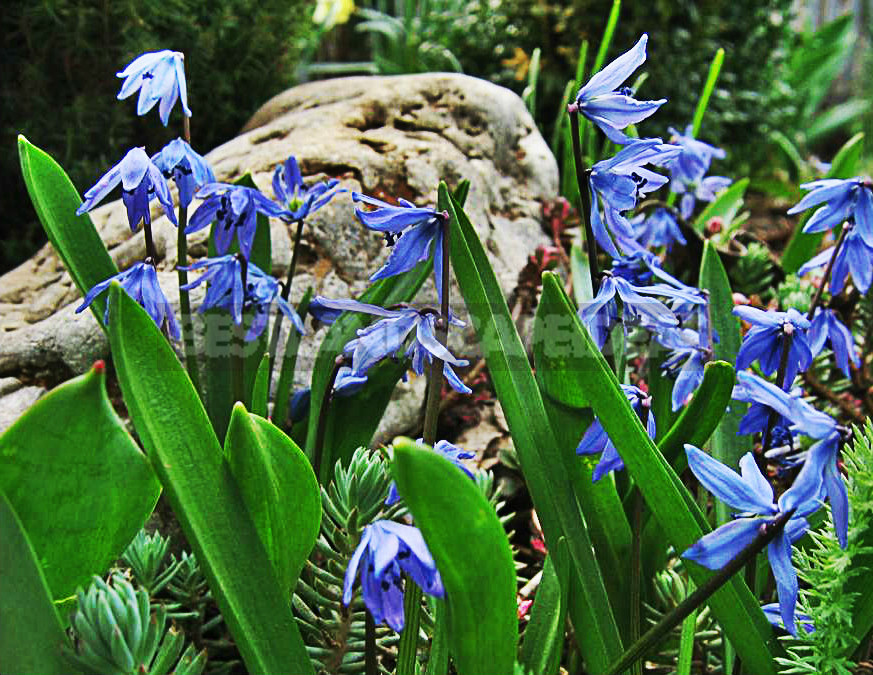 Among the variety of plants nature has created such, the beauty of the forms of flowers and inflorescences which are especially gentle. These are species with drooping flowers and inflorescences. Their touching beauty as if created for romantic gardens.
In the spring in the garden a real dance of touching beauty of bulbous plants. On the stage still quite empty garden appear gentle Scilla siberica. Scilla is particularly effective in small groups. In one place can grow 3-4 years.
In early spring, from under last year's foliage, stretch to the sun arrows Galanthus with white, tilted down, bell-shaped single flowers.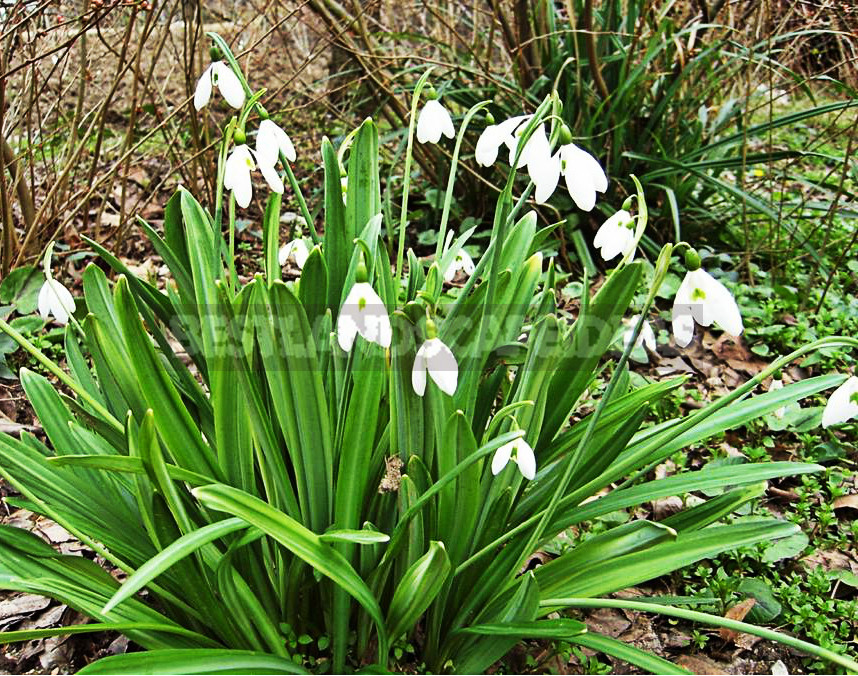 Close to Galanthus-Leucojum. His milk bells are marked at the ends of the petals with green spots.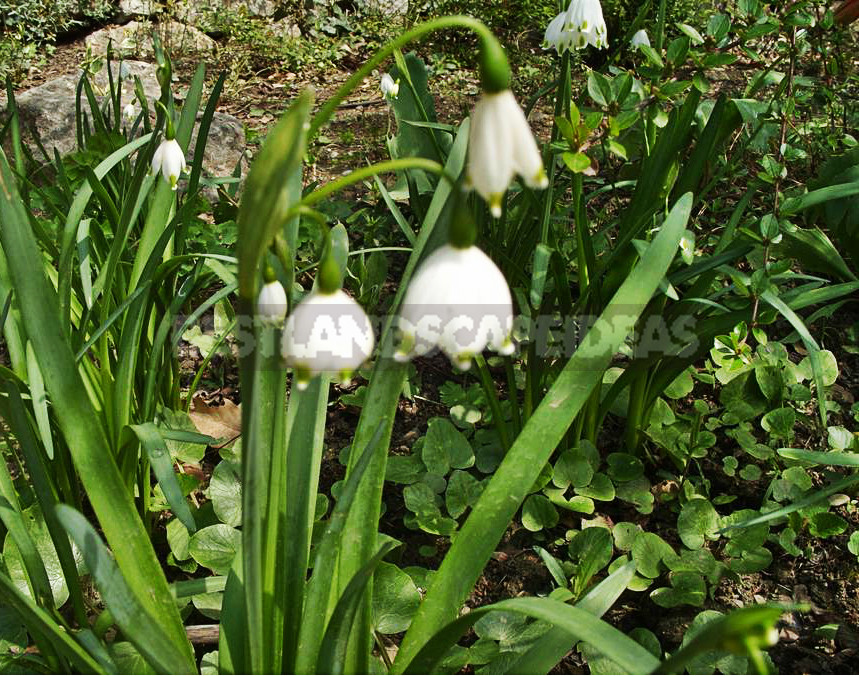 Galanthus and Leucojum-these modest, elegant melkolukovichnye plants are much similar to each other, which is not surprising, because they are related: belong to the family Amaryllidaceae. They are good in groups, borders, and curbs in open Sunny areas or around trees, shrubs, in rockeries. Magnificent along streams, ponds. In one place can grow 5-6 years.
Flaunt in his wonderful attire fashionable recently Puschkinia topped with a whole bunch of pale blue bell-shaped flowers.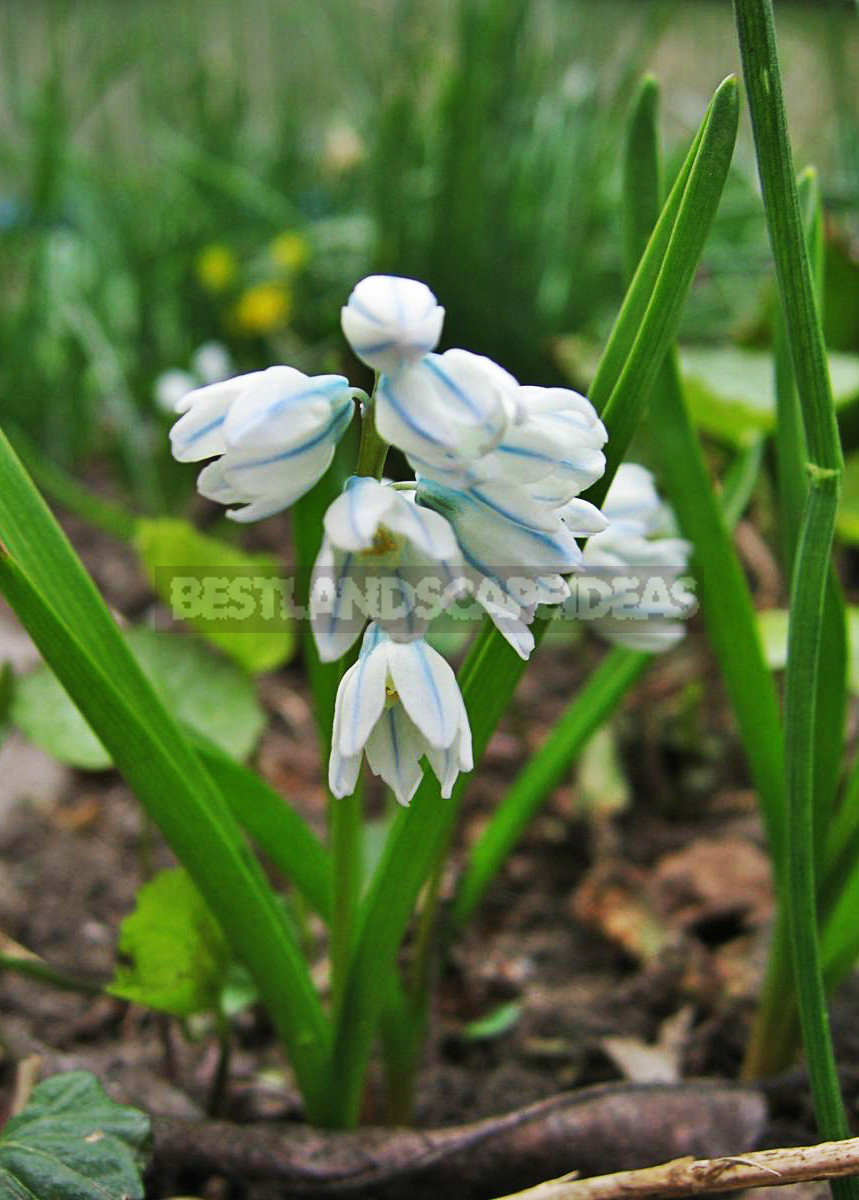 Almost at the same time there are small, inverted down, blue, white, yellow pitcher flowers, with a pleasant aroma of Muscari.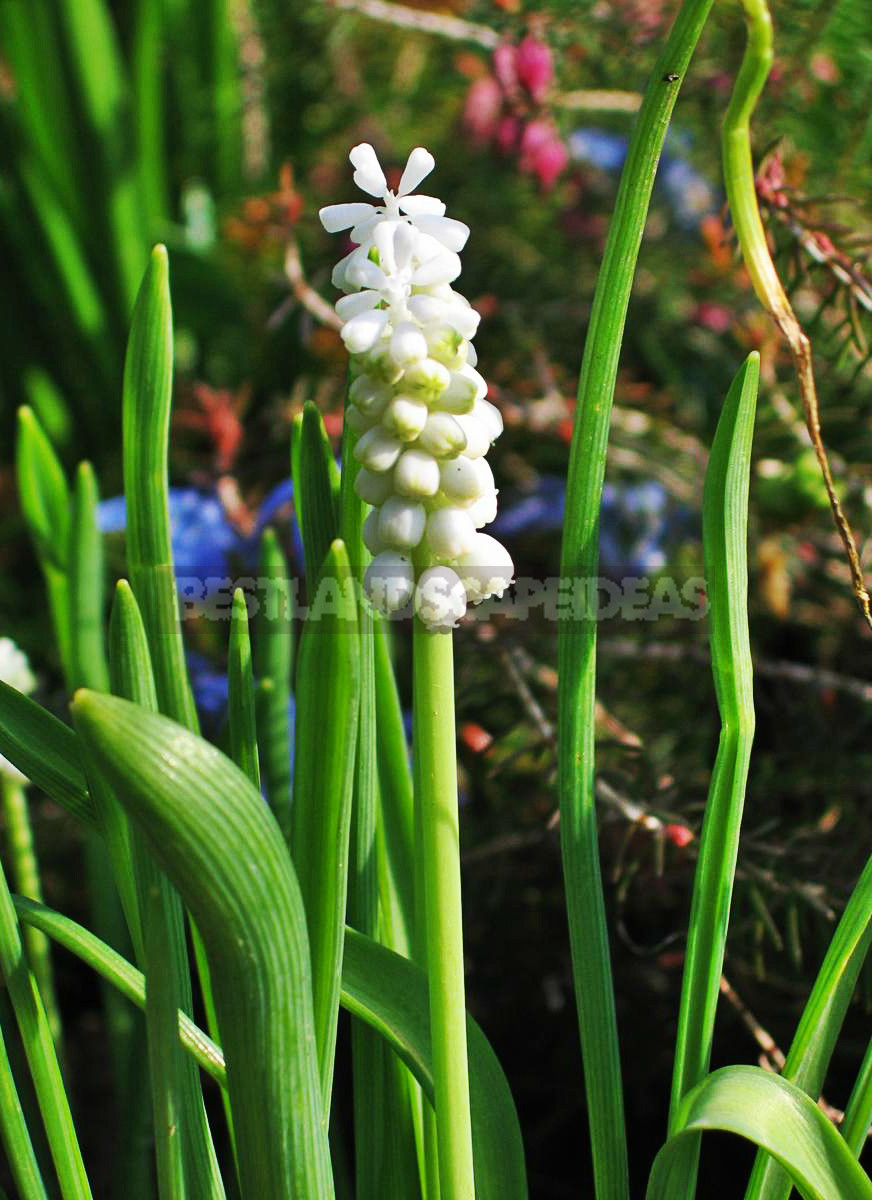 The touching beauty of modest Primula. Primula veris, Primula elatior), Primula japonica) flowers are collected in a one-sided drooping umbrella, resembling a bunch of keys. These low plants, especially valuable early flowering, animating shaded corners of the garden colorful Islands. They are spectacular in the role of a seasonal dominant in group plantings on the lawn, ridges, flower bed, rockeries near a small pond. In one place can grow 3-5 years. Prefer fertile loamy soils.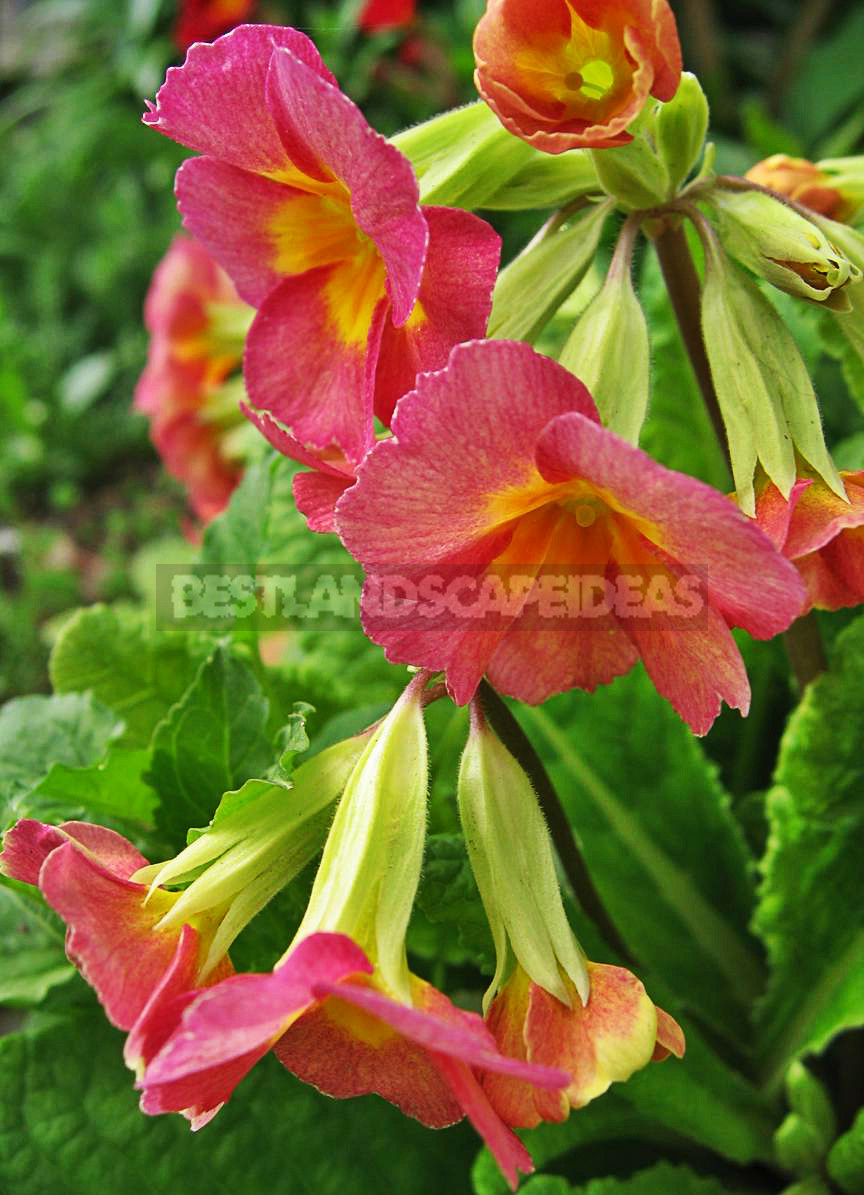 In the garden of romantic style is not the last role belongs to Narcissus, the flowers of some varieties which are directed down.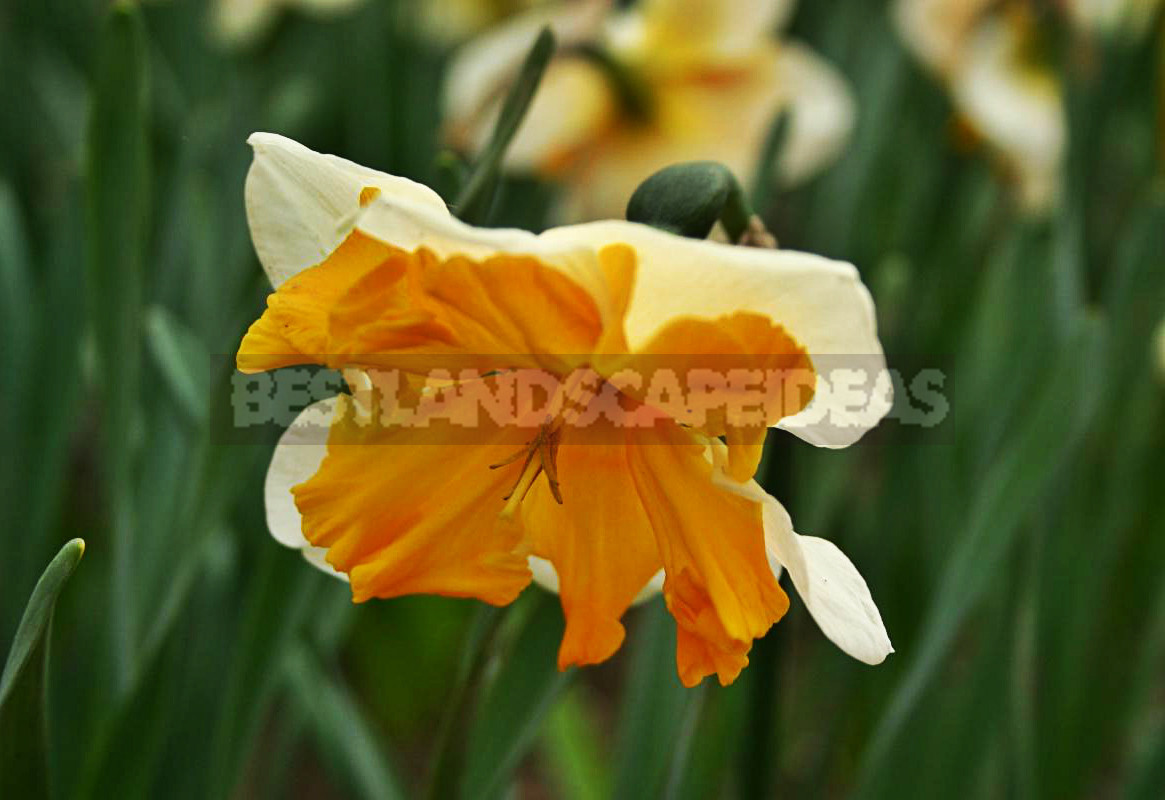 Narcissus is unpretentious, does not require transplantation for 5-6 years.
Narcissus is good in many elements of the garden: mixed borders, rockeries, pond, groups, near the wood.
At the same time it is time to bloom Polygonatum. With high, curved stems like lanterns hung elongated white and sometimes – greenish flowers, located one or combined in a rare brush several pieces. Polygonatum perfectly fit into the design of the reservoir, located in a shady corner of the coastal wet zone. The composition will perform a filling or accompanying role. They are good in small groups under the trees; over time, grow, forming a free-form curtain.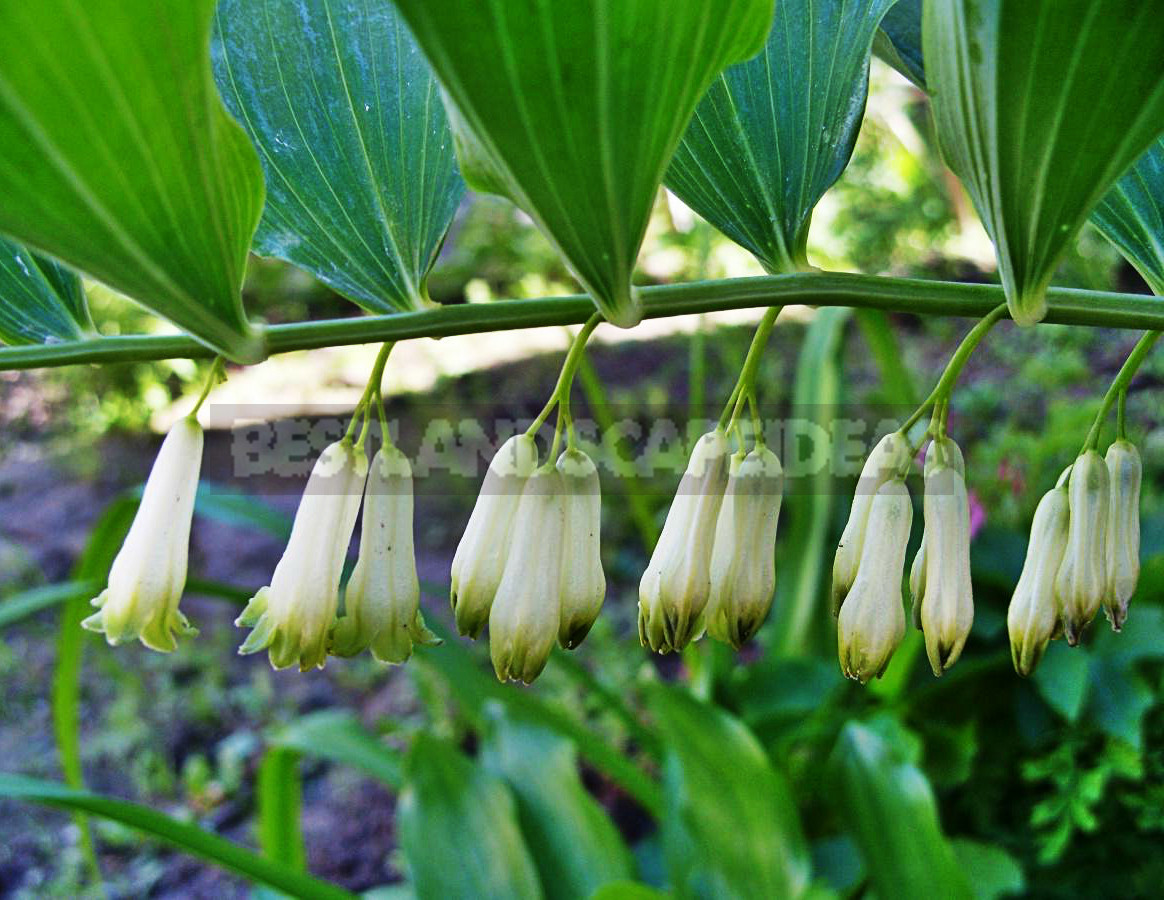 But the most touching flowers in late spring with corollas in the form of miniature split hearts fuchsia, opening the inner pale pink petals, bloom in Dicentra Spectabilis ; they are collected in an arcuate brush. In the design of the romantic garden Dicentra Spectabilis took worthy places: in the shadow mixborders of continuous flowering, where they are combined with many other plants; on the banks of ponds and streams. However, it should be remembered that by the end of summer the above-ground part of Dicentra Spectabilis, as a rule, dies, and these places need decorating.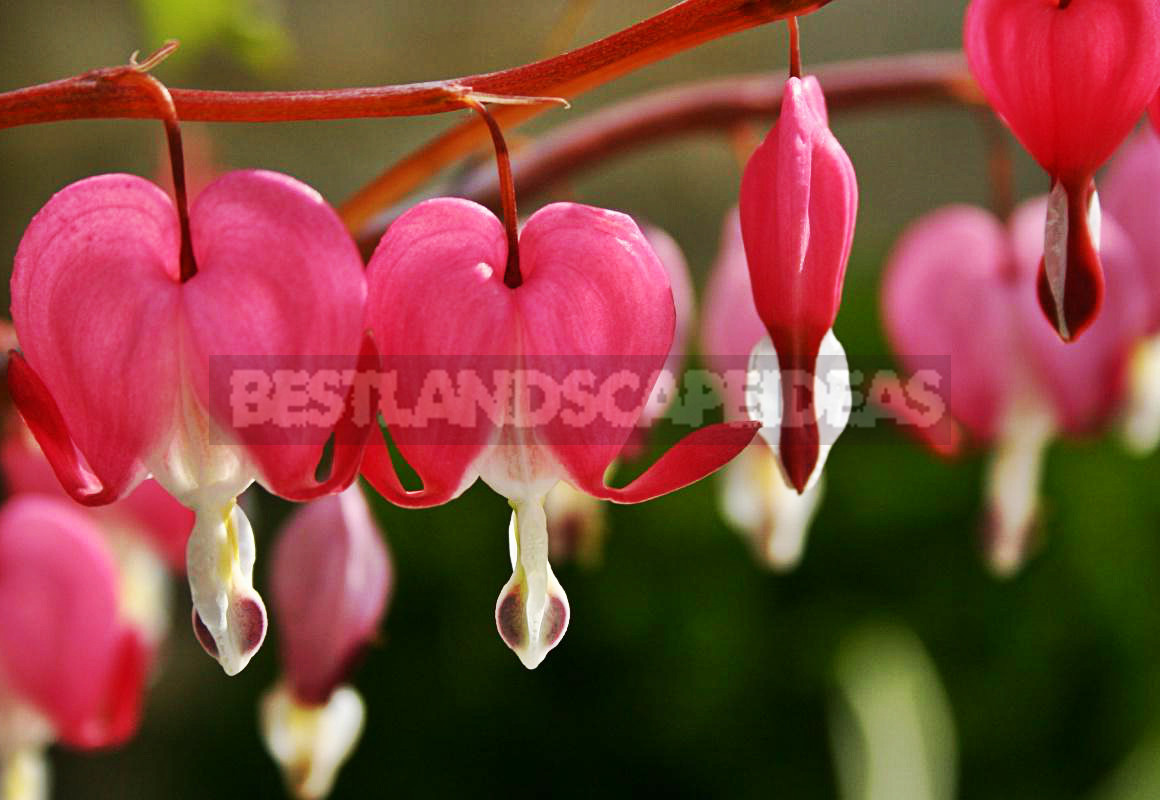 At the beginning of summer flowers of one of the most charming herbaceous flower perennials — Columbine.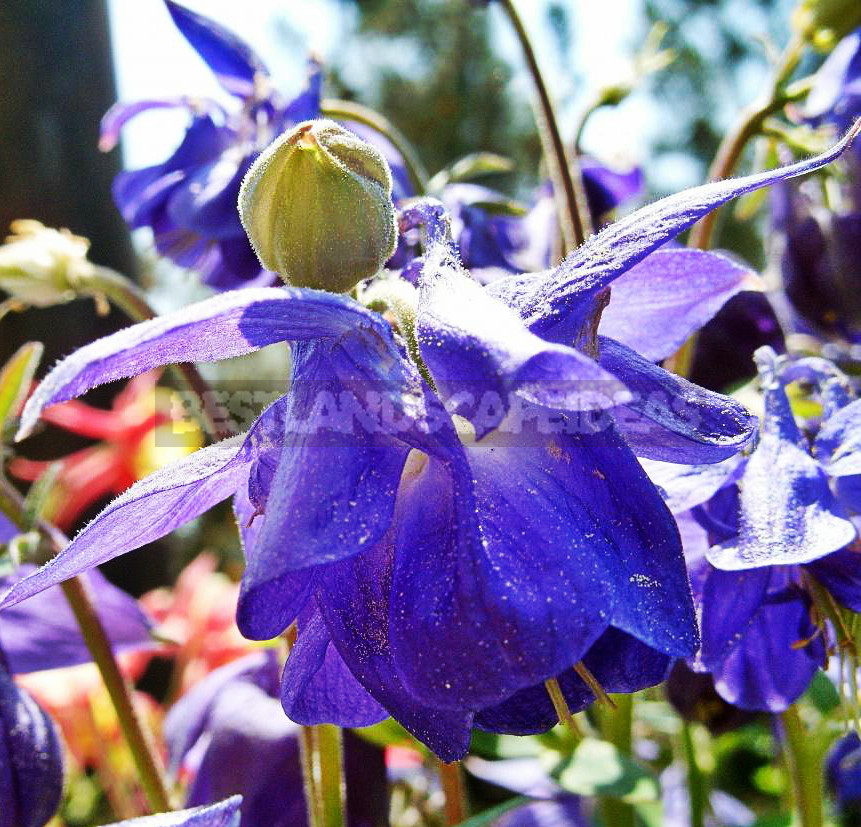 In the summer comes the time of gentle beauty of a wide variety of Campanula. Such tall species as Campanula rapunculoides up to 1 m, Campanula alliariifolia up to 60 cm, etc. are good in the background of the mixborders, where they are planted in dense groups. In the foreground decorative dwarf species: Campanula cochleariifolia, Campanula portenschlagiana and others. flowering bells falls on June-July and lasts an average of 30-45 days. At this time, tall species and varieties can be used as high-rise dominants in flower beds; dwarf-in borders, rockeries, where they create a cold range of blue to blue-purple color. They can also be used in group free-form plantings in the partial shade of the garden. The distance between plants for stunted forms 10-15 cm, for tall – 20-30 cm; prefer calcareous soils.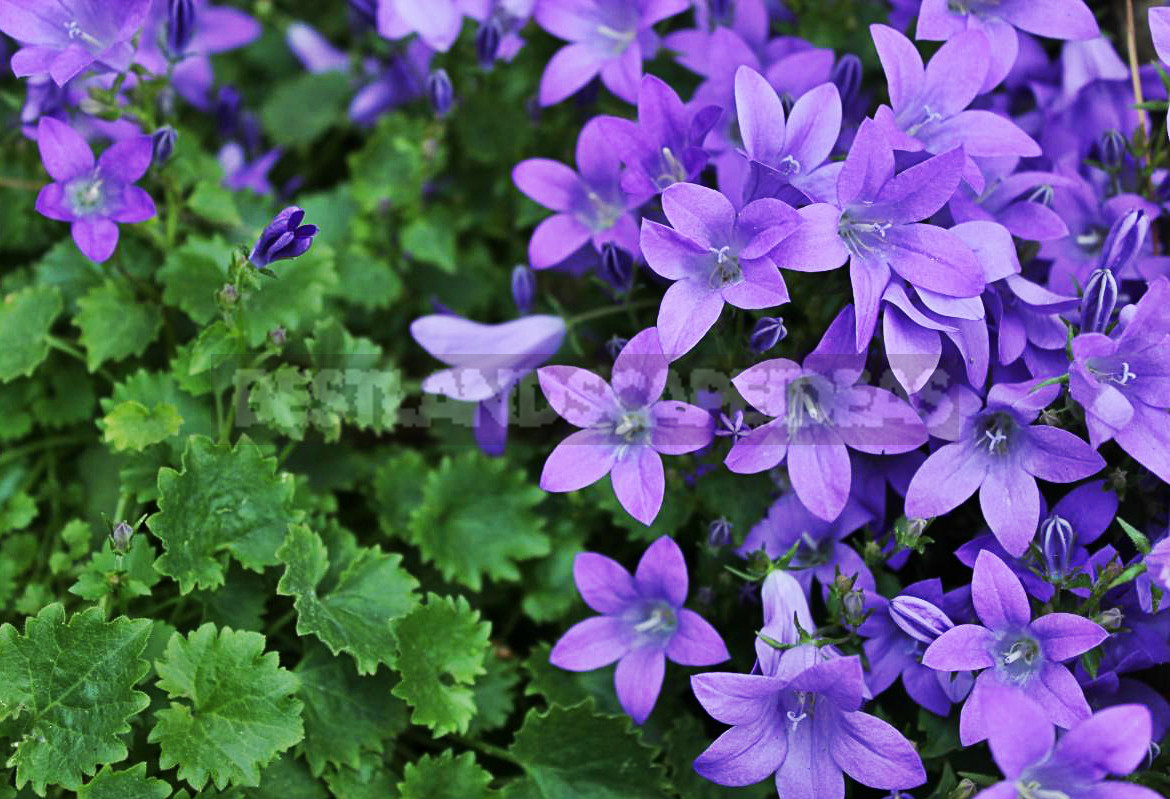 In summer, Lilium is more beautiful with flowers of tubular, funnel-shaped, goblet-shaped tilted downwards. The exquisite beauty of the flower beds stand out Lilium with white flowers.It is not so easy to create harmonious compositions with Lilium in flower beds. The most suitable neighbors are herbaceous perennials of medium height with small flowers.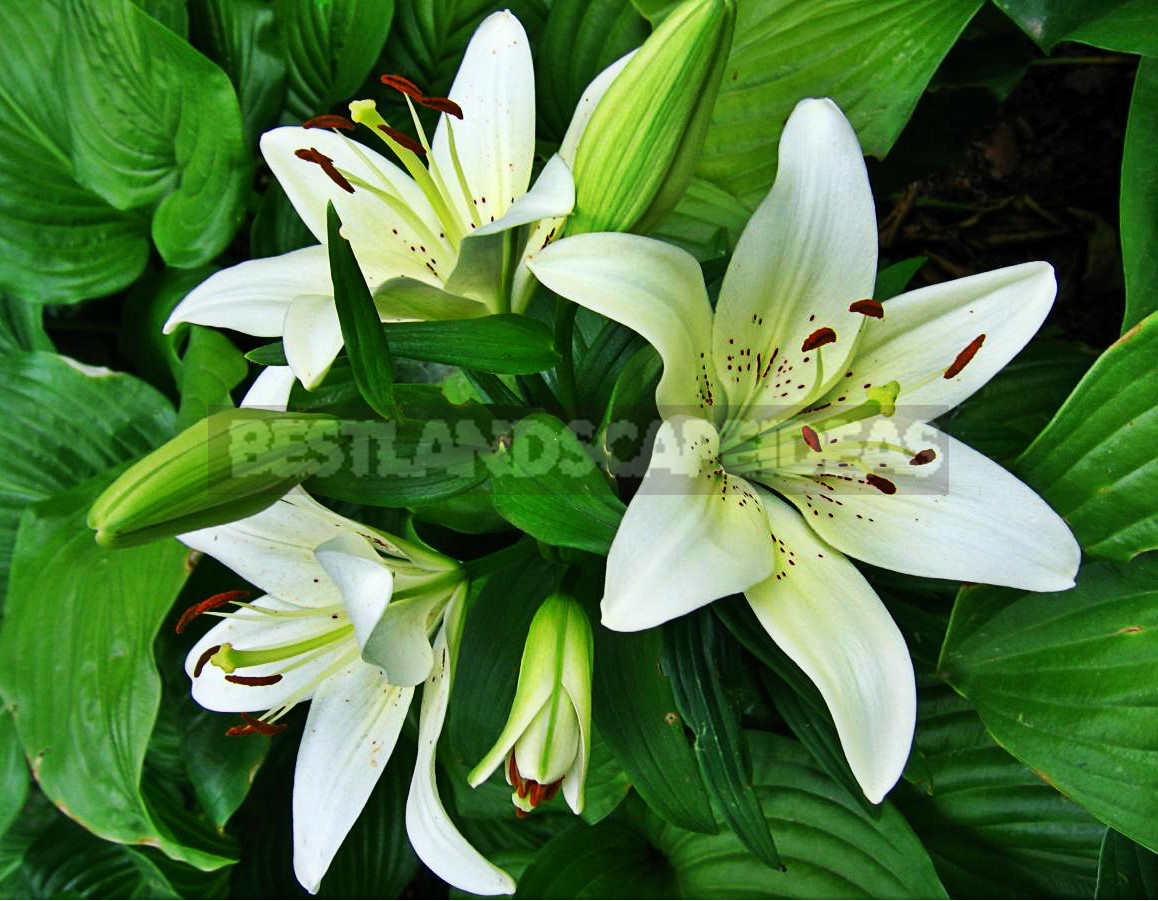 Summer is the time of flowering of flower favorites Roses and Clematis, which will create an unsurpassed romantic atmosphere, giving beauty and delightful aromas.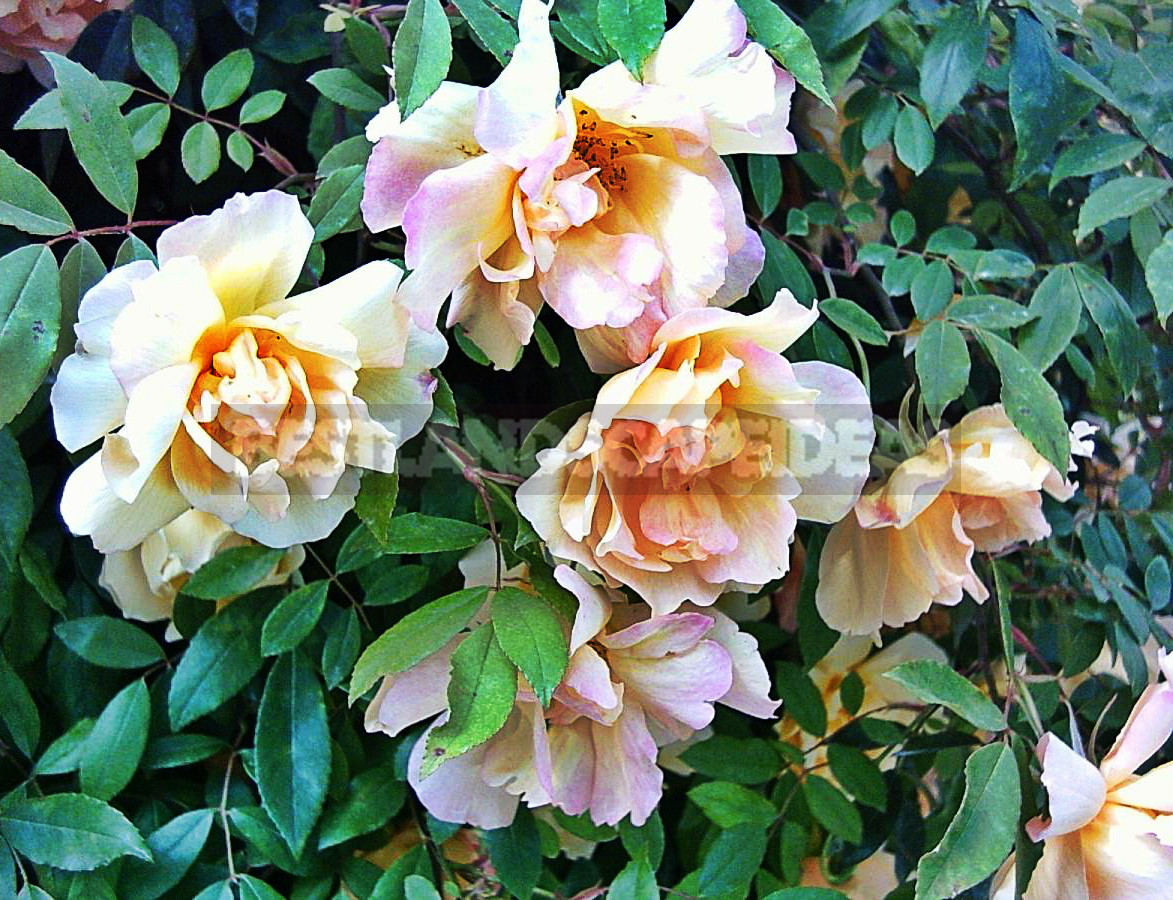 Among the huge number of species, forms, varieties there are those whose flowers, inflorescences, shoots are directed down. So, in groups of semi-and climbing roses that require mandatory support, flowering turns into a real "waterfall" flowers. Climbing roses, Curling pergolas, tapestries, arches, trellises, obelisks are the real elite among other plants used for vertical gardening. Look great high strains with ground cover roses, drooping shoots which create the effect of weeping forms.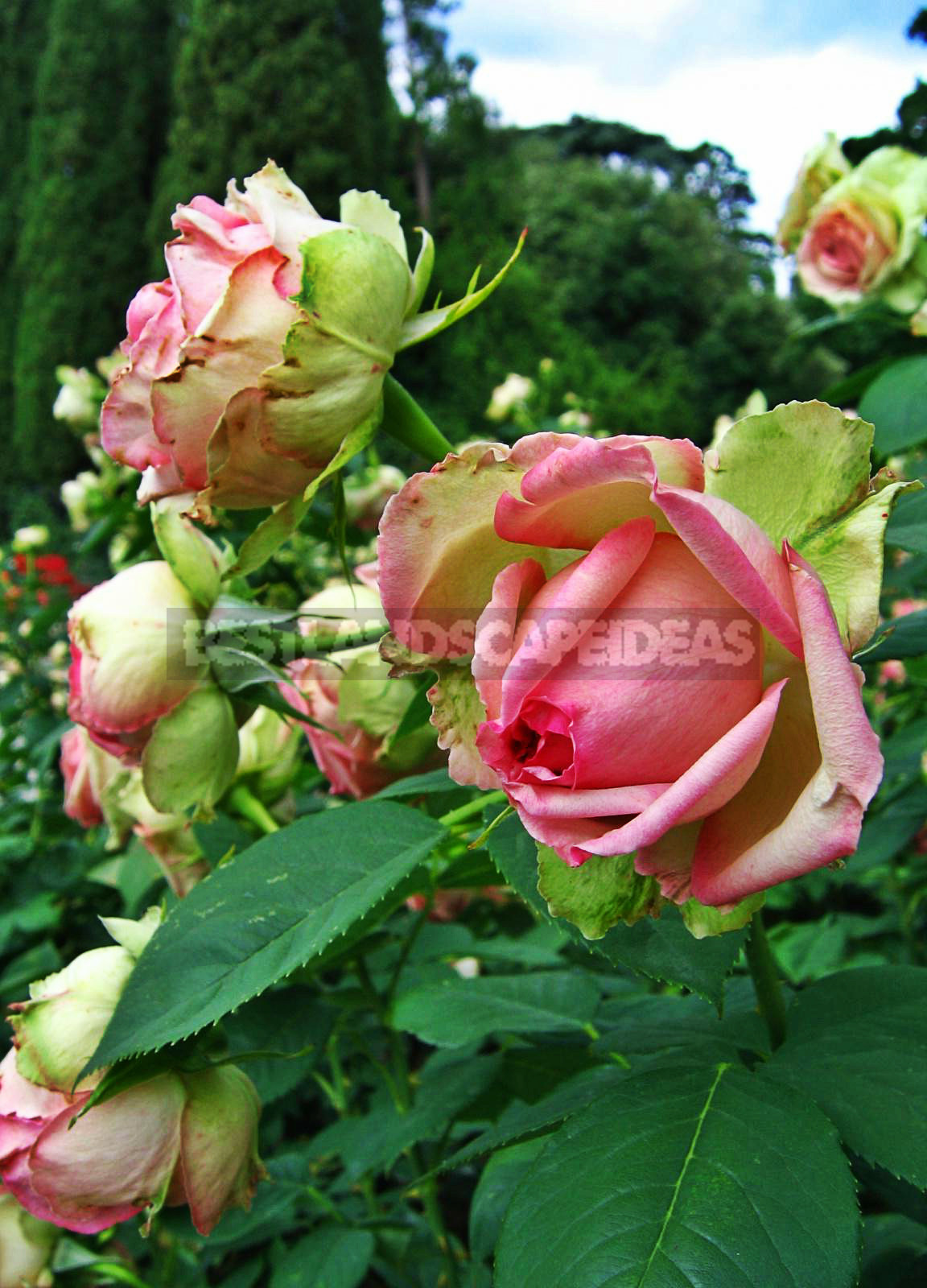 Poisonous and hanging down bell-shaped flowers Digitalis purpurea). Located in a large racemes, they are both touching and pompous. Digitalis can put the accents in mixed borders, perennial borders, mixed groups, located in sun and partial shade. Can be planted singly or in groups of 2-5 with distances of 30-50 cm.Prefers well-fertilized loose slightly moist soil.