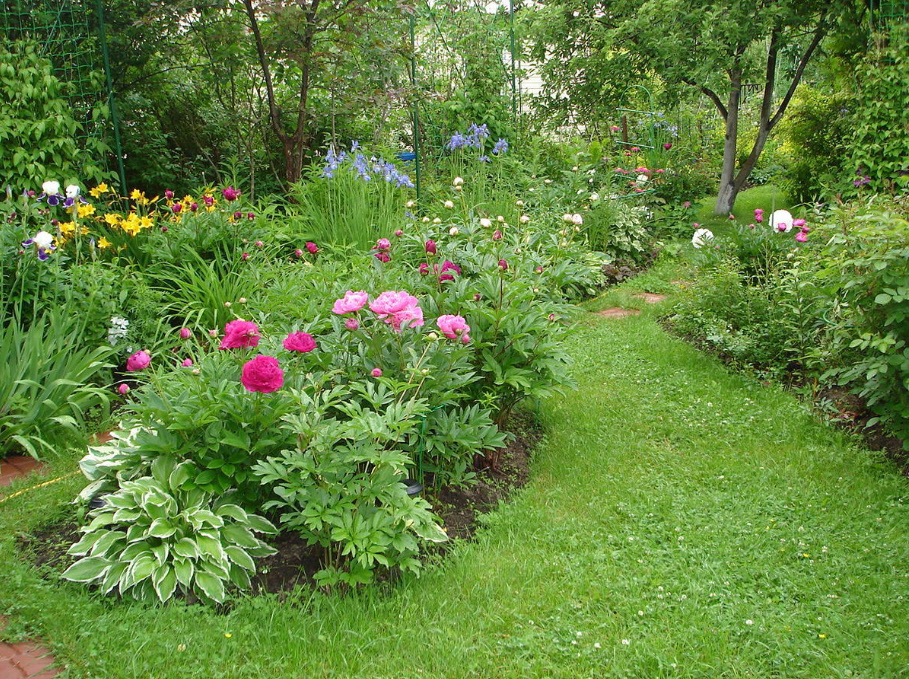 Some readers will wonder: why, in fact, do this? Let it grow and grow — why touch the plant? But the fact is that the division of perennial garden crops is an absolutely necessary agrotechnical event, and there is no getting away from it. This is a way to prolong the life cycle of a plant, the secret of eternal youth for herbaceous perennials, which sometimes are only so called, but in fact they are destined for a short life.
The meaning of division is that in this way the plant is rejuvenated. Its aged parts are removed, allowing new fragments to continue to develop, picking up a kind of baton of life. The plant is renewed and gets another chance to prolong its existence. Otherwise, without timely and competent division, it will gradually fade away and disappear without a trace.
True, the terms of division are different for all plants — some grow quite quickly, because of this their life cycle is quite short; others have a longer life span, but it is still finite. And only the third can be called real perennials, capable of growing in one place for many years without division and transplantation.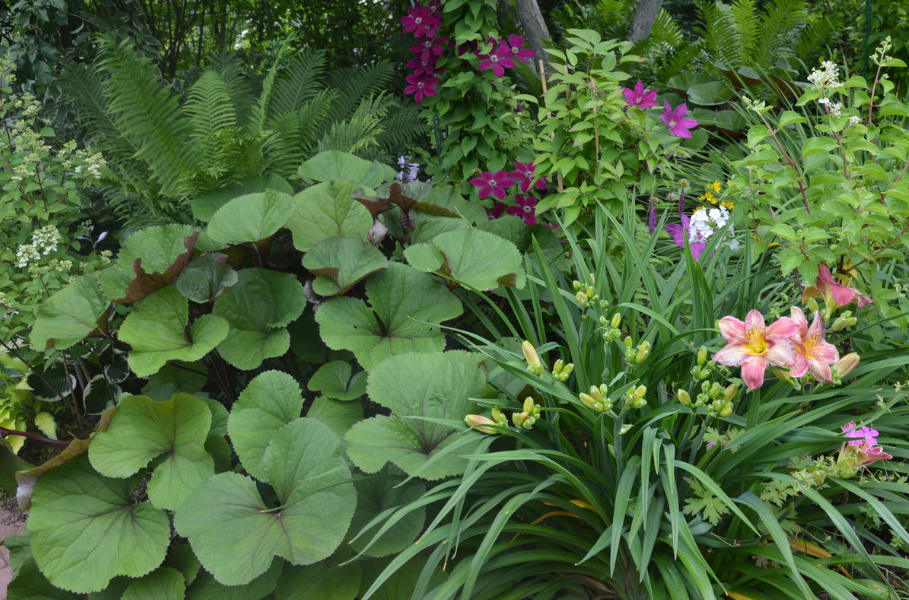 Groups of perennials by life expectancy
Among herbaceous perennials in terms of life expectancy, 3 groups can be conditionally distinguished. These are juveniles, plants with an average life span and, finally, centenarians.
Juveniles include Leucanthemum, Doronicum orientale, Helenium autumnale, Tanacetum parthenium, Coreopsis, some Rudbeckia, Gaillardia, Saxifraga × arendsi, Campanula persicifolia, Phlox subulata, Carnations, Arabis alpina, Cerastium biebersteinii. I must admit that at the beginning of my gardening career, I did not even suspect about the rather short life span of the above species. And all of them, without exception, left my garden without proper attention. And it was supposed to divide them at most once every 3 years. But I missed it when it was too late.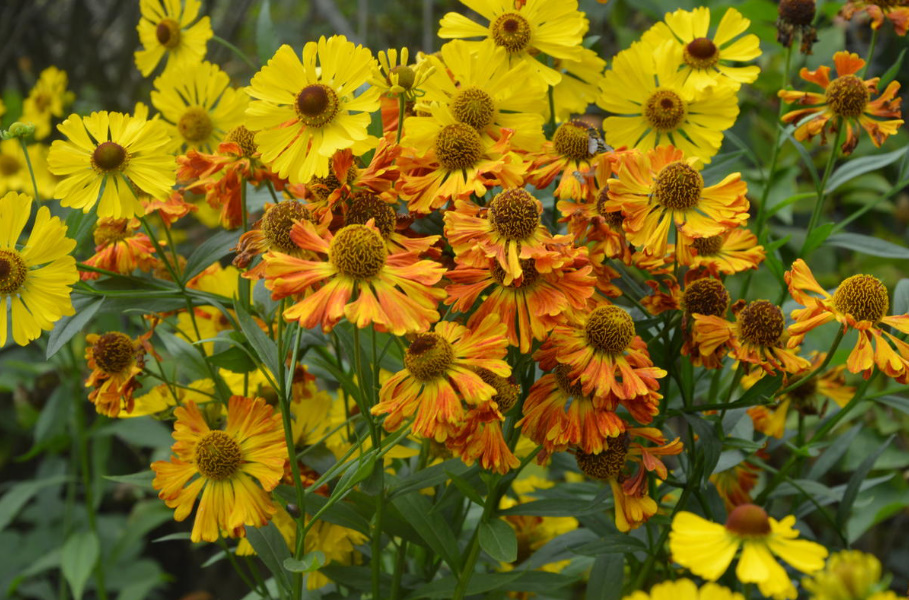 More resilient perennials, and most of them, form the second group. The usual life expectancy without rejuvenation for them is on average 5 years. These include Iris sibirica, Delphinium, Monarda didyma, Lavatera, Rudbeckia laciniata, Erigeron, Pulmonaria saccharata, Anemone hupehensis var. japonica, Tradescantia x andersoniana, Caltha palustris, Trollius europaeus, Achillea millefolium, Brunnera macrophylla, Lychnis chalcedonica, Heuchera × hybrida, Pelargonium hortorum, Veronica, Alchemilla mollis, Eutrochium purpureum, Lamprocapnos, Campanula carpatica, Campanula latifolia, Campanula trachelium, Armeria maritima, Centaurea montana, Euphorbia epithymoides.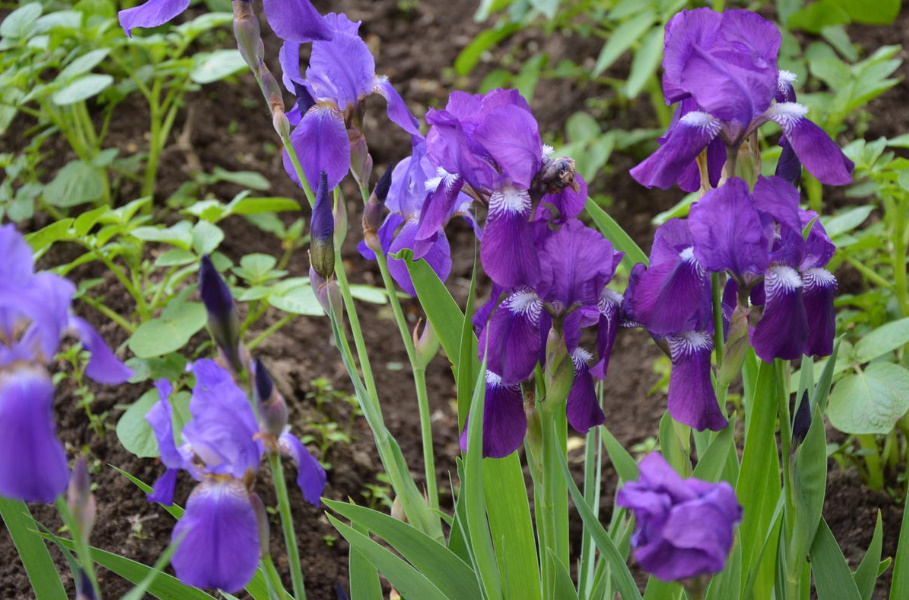 Many of them can even be attributed to aggressor plants, which should not be allowed to grow uncontrollably. It is necessary to regulate their growth, so you also have to resort to division. Some of the listed species are able to support the population by self-seeding, "wandering" around the garden. These are Delphinium, Campanula of all kinds, Anemone, Aquilegia, Veronica, Víola.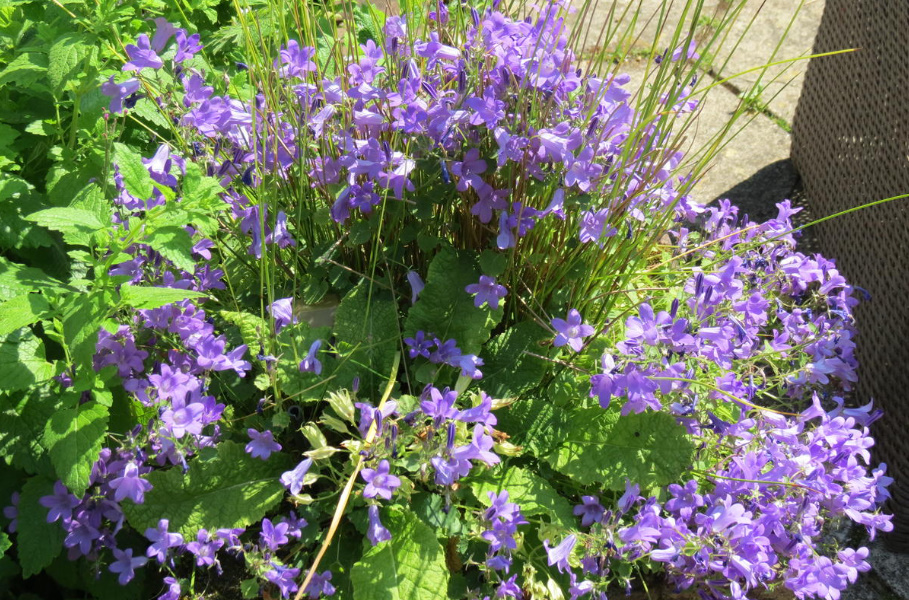 True perennials make up a small group. These include daylilies, hosts, astilbes, Aruncus, Astilboides, Darmera, Actaea racemosa, Clematis recta and Clematis integrifolia, Helleborus, Bergenia crassifolia, ferns, Ligularia and recognized long—livers of the plant world – peonies, whose lifespan on average reaches half a century. Imagine that the peonies planted by my grandmother are still alive in the garden of my childhood!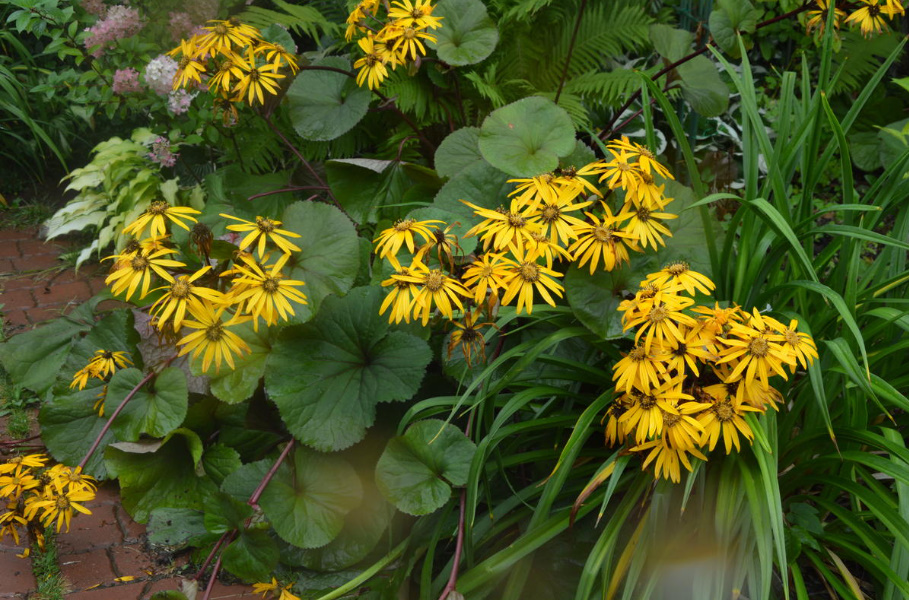 By the way, I happened to visit a historical garden created more than 100 years ago by the legendary English gardener Gertrude Jekyll in England. So, of all that was planted there at one time (and the plans of the flower beds, imagine, have been preserved!), only ferns and peony bushes of the 'Sarah Bernhardt' variety remained alive. At that time, at the beginning of the XX century, this variety had just appeared, it was a fashionable novelty.
An attentive reader has probably noticed that the bush phlox did not fall into any of the groups. And this is not accidental. The timing of their division can vary from 5 years or more, it all depends on the variety. Some grow actively — they can be divided in 3 years. There are slow—witted varieties that give only one additional stem every year – they are divided according to the condition of the bush, without taking into account the year of planting.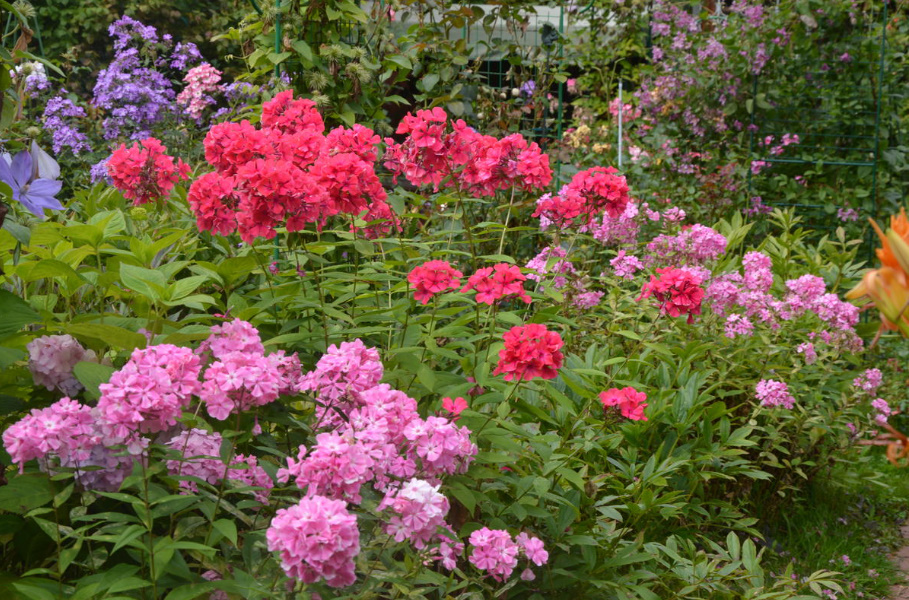 It's time to share
For a novice gardener, the question of the time of division is far from idle. Some do not risk approaching a flowering plant, although it seems to be time to start its rejuvenation. Others just endlessly postpone this procedure for later, choosing far from optimal timing, when such a traumatic event, I will not hide it, can turn into a failure.
I reveal the main rule of division that answers the question of timing — when is the best time to do it. There is a universal recipe, following which you will never make a mistake in your actions. Perennial plants that bloom in the second half of summer are divided in spring or at the end of August, and those that bloom early are divided immediately after flowering. That's all the wisdom. Following this algorithm, you will never make a mistake!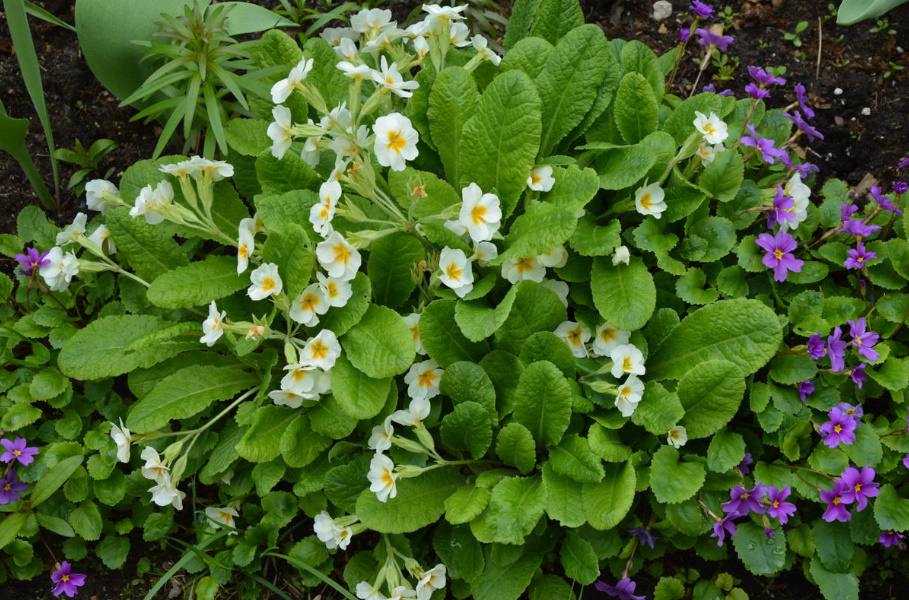 To an attentive gardener, the plant itself will tell you when it should be rejuvenated. Watching the garden, you will notice that, despite the whole complex of agrotechnical measures, regular fertilizing and weeding, the plant has become worse to bloom, looks depressed. This is especially evident in phlox. Their root system grows along the periphery, and the center gradually ages and dies. Flowering becomes weak, which suggests that it is time to divide the phlox. Also, Helenium autumnale in 3-4 years by itself, as it were, "runs up" into several parts, and the middle falls out of it.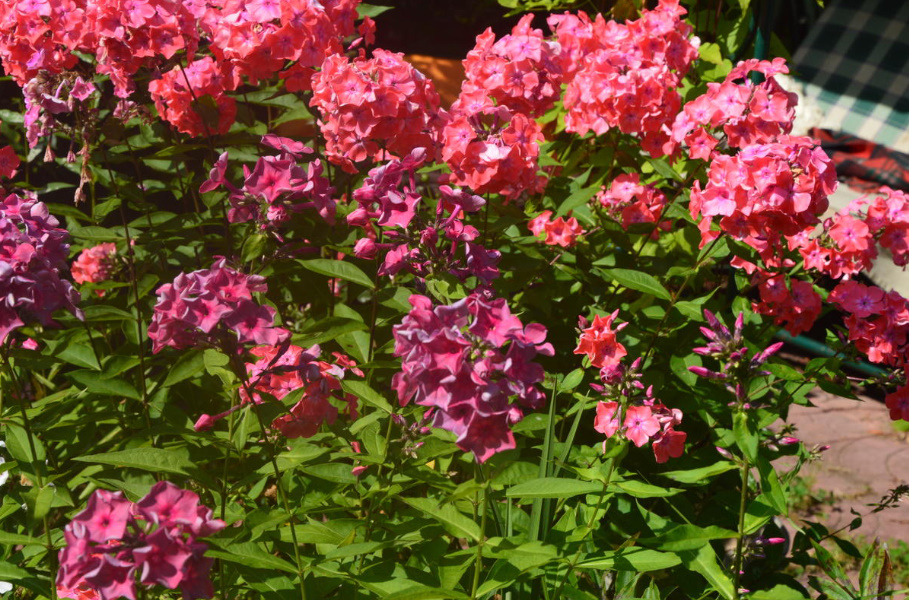 At the same time, there is a group of plants that divide easily and absolutely painlessly at any time, even during flowering. These include all species of Lysimachia, Anemone hupehensis var. japonica, Polygonatum multiflorum, Solidágo, Physostegia virginiana, Convallária majális, Vínca mínor, Stachys byzantina. The resilience of these species is determined by a special type of root system — they all have horizontal "creeping" powerful roots. In order to tame their often aggressive type of behavior, they simply separate the desired fragment with a well-sharpened shovel and plant it in another place.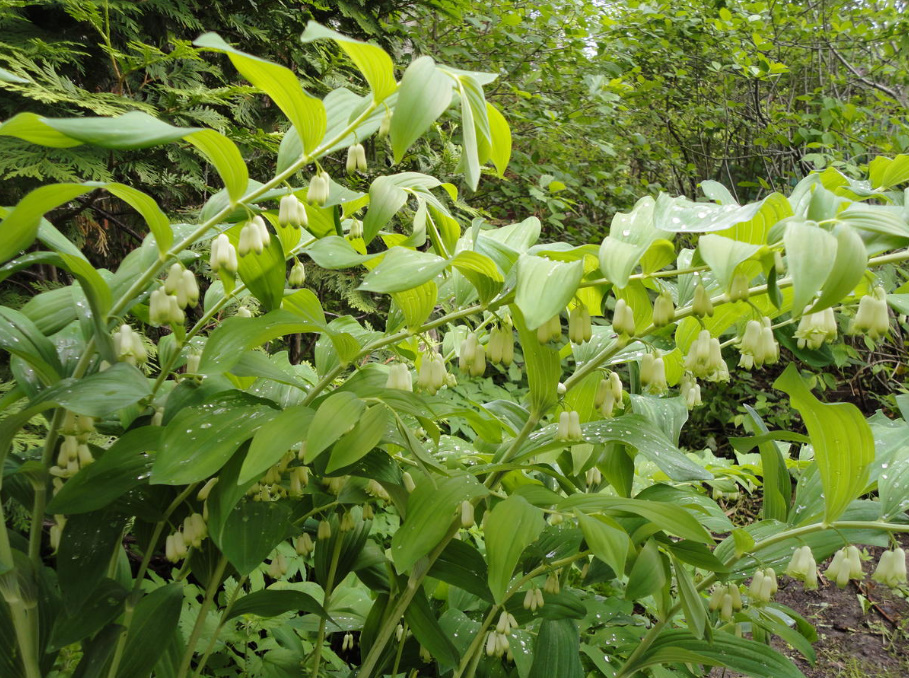 Features of division of some perennial plants
The division technology depends on the type of root system. If that is fibrous, then the excavated bush is carefully torn apart with almost bare (preferably, of course, with gloves) hands. Take the plants out of the ground with a pitchfork. In case of difficulty (because overgrown plants form powerful curtains), two pairs of forks are used at once, inserting them back to back and gradually loosening and pulling apart parts in opposite directions.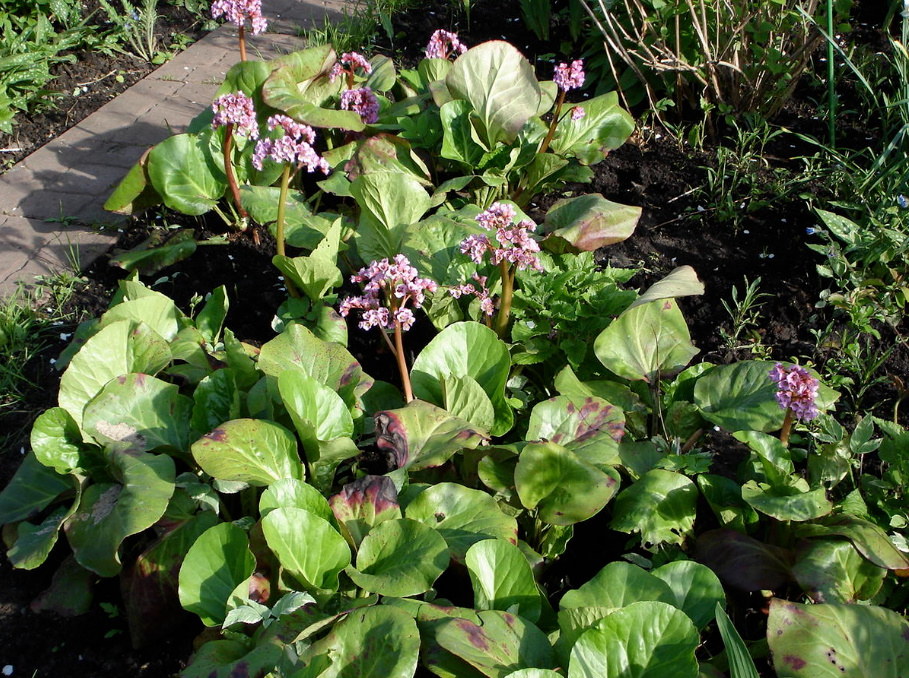 Plants with terrestrial rhizomes (Bergenia crassifolia or bearded iris) are easy to cut with a simple knife. Do this immediately after flowering. Siberian irises will have to tinker: they are cut into pieces with a shovel.
When dividing astilbes or Aruncus, even a saw is often needed: it is impossible to separate a hard, lignified rhizome in another way. If it's time to divide the daylilies, the excavated bush should be held in the shade for a little while so that the fragile roots slightly wilt, and then proceed to the procedure.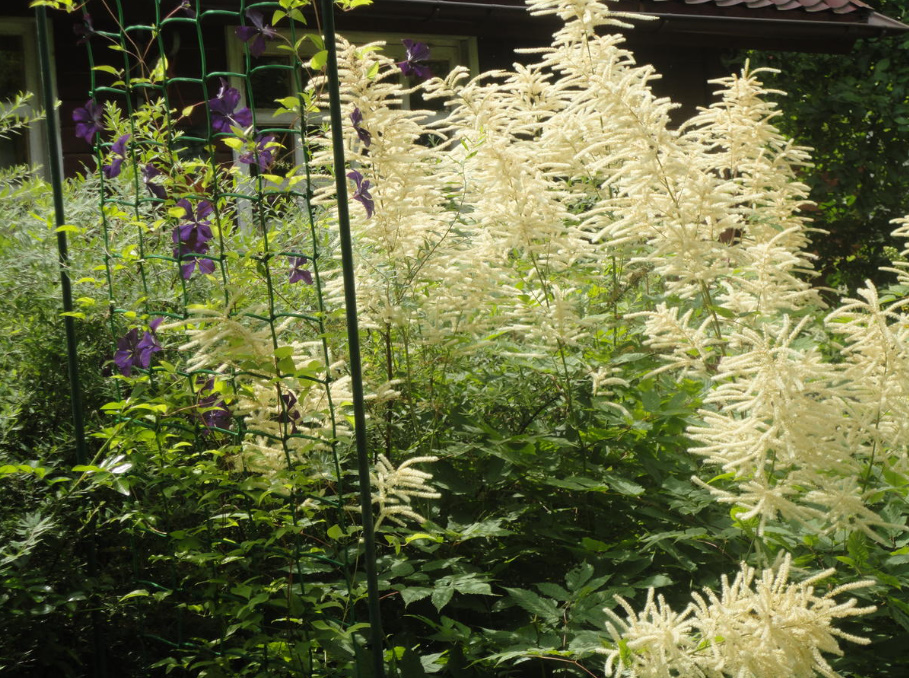 In phlox, the division process can take place in several ways. At the first one, you pull out a whole bush and then deal with it: leave the young fragments, and send everything else to the bonfire. The lightweight method is simpler — you need to chop off the young pieces of the rhizome with a shovel and take them out for further planting. This is not difficult to do, since the phlox in the process of life, as it were, breaks up into clearly visible fragments. The aged core is dug out and burned.
I am an opponent of dividing the host beauties unnecessarily. Hosta is a long—lasting plant that does not require frequent transplanting or division.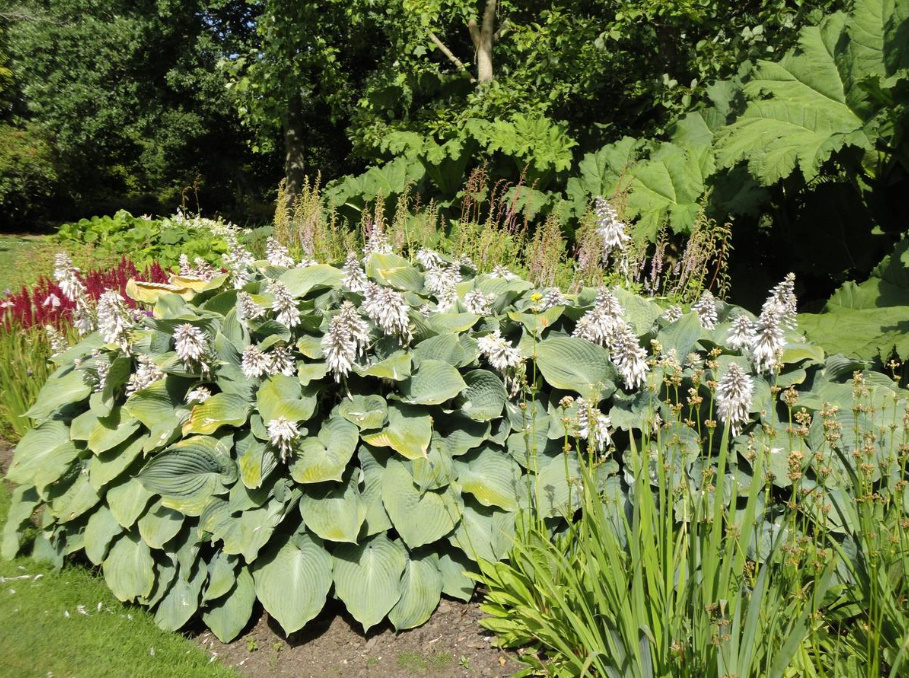 As for the division of peonies, this operation is resorted to only if the bush has begun to bloom poorly, the flowers are getting smaller, and no intensive fertilizing helps. But this procedure is a separate conversation.
Perennials that are not worth sharing
There is a group of plants that are almost impossible to divide, as they are propagated by seeds. These are species with a taproot — Aquilegia, Papaver orientale, Delphinium, Lupinus. You can try to separate a basal rosette with a fragment of roots from the mother plant in a strictly limited period at the beginning of the growing season, but the desired result is not always guaranteed.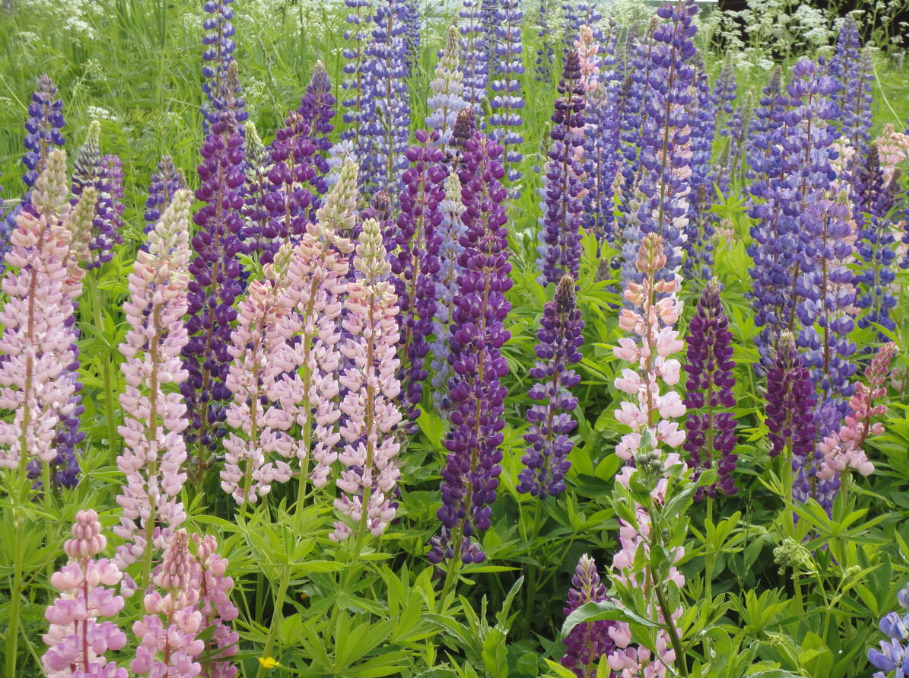 I suggest you take a fresh look at the plants in your garden. Do they need rejuvenation? Are there any among them that can disappear without a trace next year if you do not divide them this season?