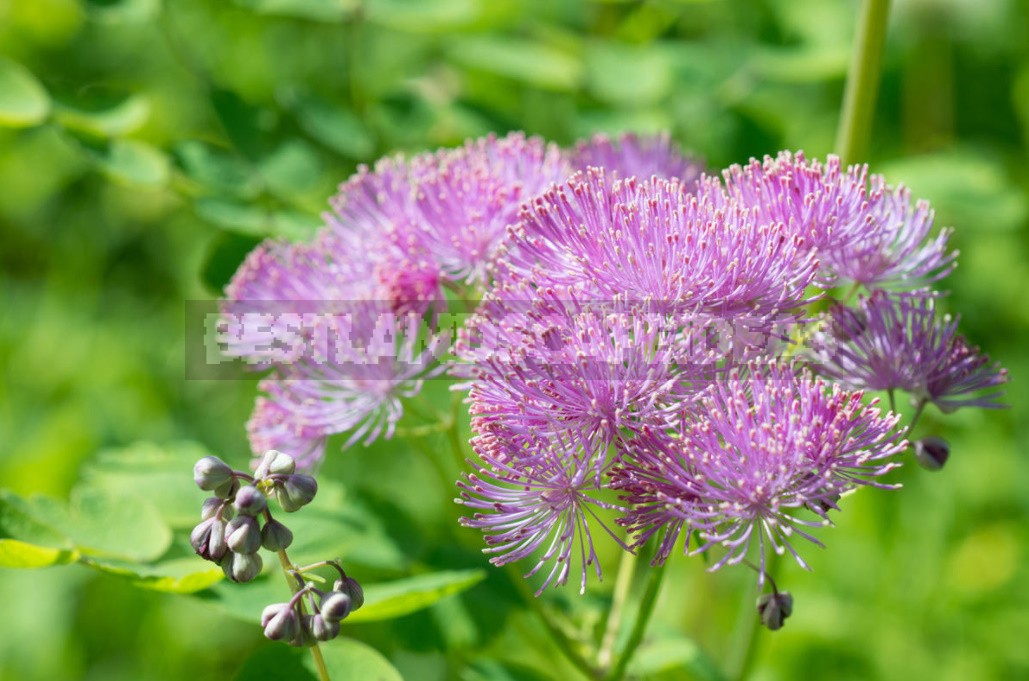 What conditions do Thalictrum like?
Thalictrum grows better and develops in a sliding penumbra under high-raised sparse crowns of small-leaved species (birch, some forms of willows, Acer tataricum, Acer ginnala, Acer mandshuricum, etc.) on moist soils, preferably with a high level of fertility, but on poor soils it looks very decent. Some species (Thalictrum alpinum, Th. minus) are able to put up with constant penumbra and shadow.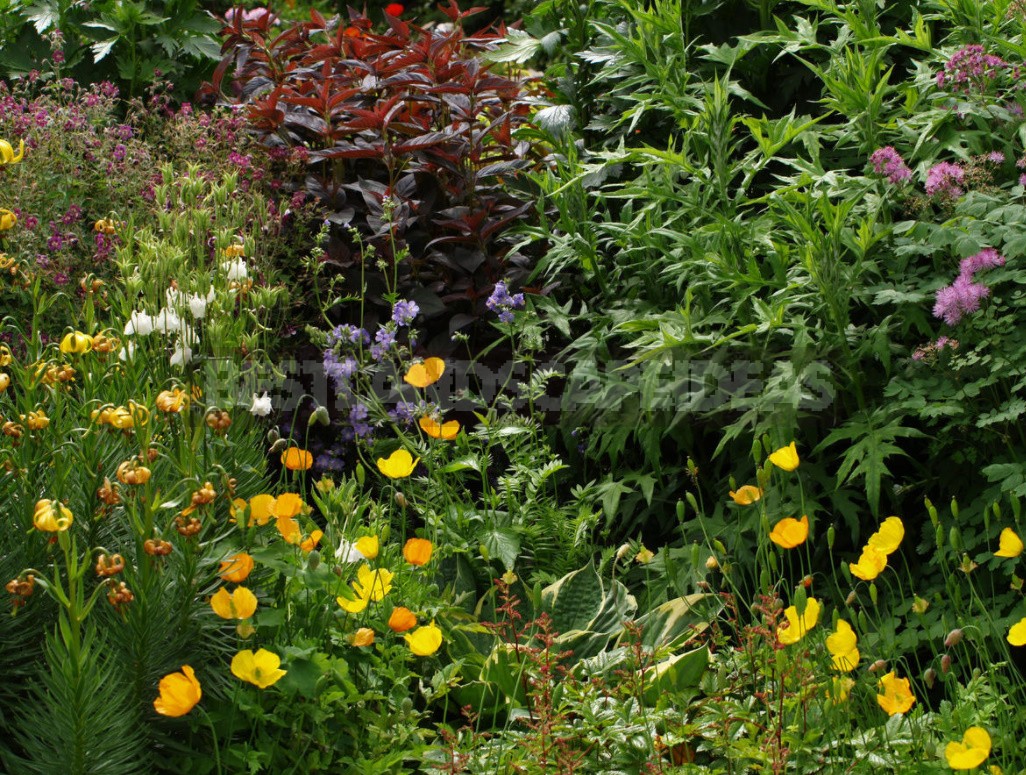 Thalictrum is quite durable: in one place, the plant can grow without loss of decorative properties for about 8-10 years. Division of the rhizome (and transplantation) is preferably carried out in late April — early May (before flowering) or in the first days of September (after it). For different species, the timing may vary slightly depending on the time of flowering and the further "behavior" of the plant (whether it withers immediately after it or not). Seed propagation is possible (flowering occurs in the 2-3-th year), cuttings (shoots with at least one internode and heel), as well as the division of the bush in April-May.
Nuances of landing
When choosing Thalictrum companions, consider four important features of this plant:
it is vulnerable to powdery mildew (especially in dense plantings, in places with stagnant moisture in the period of heavy rains),
susceptible to attack by aphids (in dry conditions),
in very hot conditions (hot summer, a drought, in the sun) can quickly lose decorativeness, turning fresh bluish‑green foliage in oppressed yellowing,
tall species tend to destuction (thick shadow, wind and rain contribute to this).
Be careful when placing nearby plants that are likely to be affected by the same pests and diseases — Phlox paniculata, Monarda × hybrid, chrysanthemum, Lonicera periclymenum.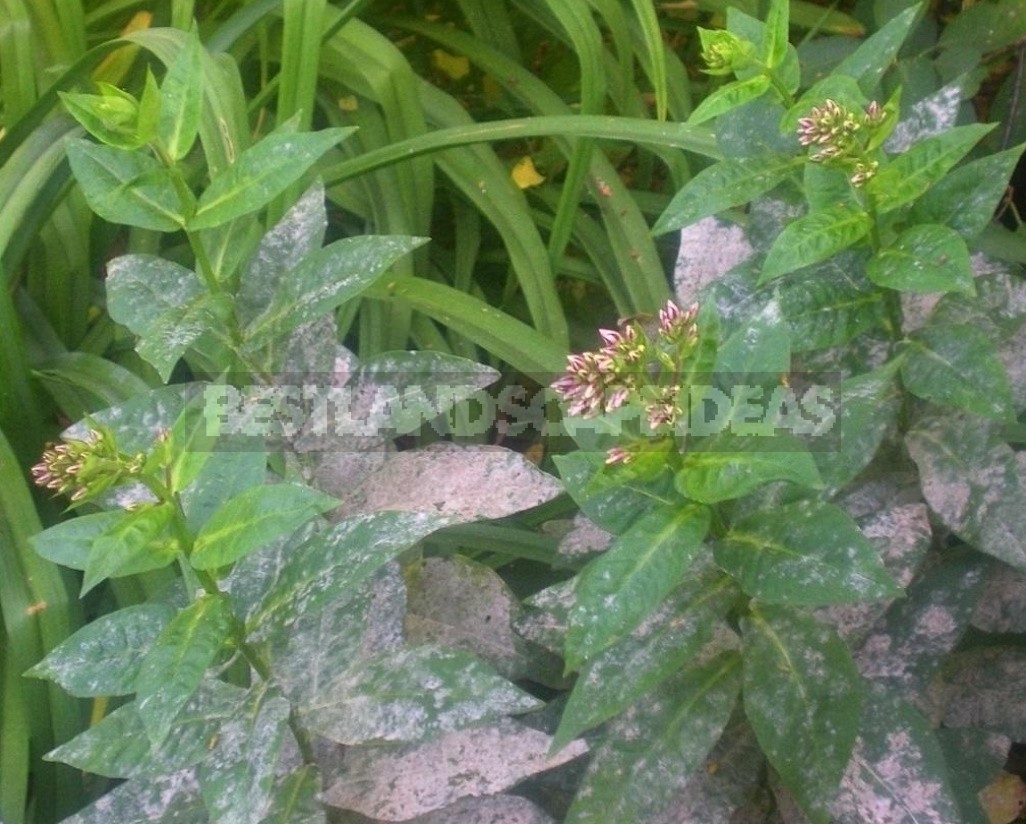 Elegant, as if made of thin wire, the stalks of Thalictrum are quite weak and may need support. Thalictrum rochebrunianum and Thalictrum petaloideum have stronger stems.
There is evidence that all tall Thalictrum after flowering "leave" the flower garden for about a month. Their stems are cut off, the leaves often turn yellow, but after 3-4 weeks after pruning, the plants are able to form a new basal rosette of leaves. Is it worth it for this reason to refuse to decorate the composition with this elegant plant? I don't think so.
Where to place it better
Thalictrum inflorescences are voluminous and lush — to create an effect, 1-3 plants are enough, planted quite tightly together or at a certain distance, creating a rhythm. With a competent selection of neighbors, it will not be difficult to disguise the departure of Thalictrum from the composition.
Among the tall ones, there are species with rather dense inflorescences (Th. flavum) and openwork, almost transparent (Thalictrum dipterocarpum). The first is advisable to place in the background, and the second is beautiful in the middle: their loose inflorescences do not give a dense spot, but allow you to admire your neighbors through openwork panicles, and after flowering and cutting the stems, the composition will appear in a new look.
Consider a late wake-up call
It is also important to understand that Thalictrum is characterized by late awakening. Given these nuances, we can name successful partners of Thalictrum — these are cold-growing cereals and grass-like grasses, stably decorative perennials with a lush rosette of leaves, as well as perennials that form a loose ground carpet.
Low-growing species are good as groundcover plants, whether it is an imitation of a forest edge or an alternative to a lawn on wet soils near a pond. When using Thalictrum filamentosum in a mixborder, be aware of the root system restriction. Plants are not aggressive, but long rhizomes (which just allow you to create a loose ground cover) so they strive to "shoot" in the wrong place.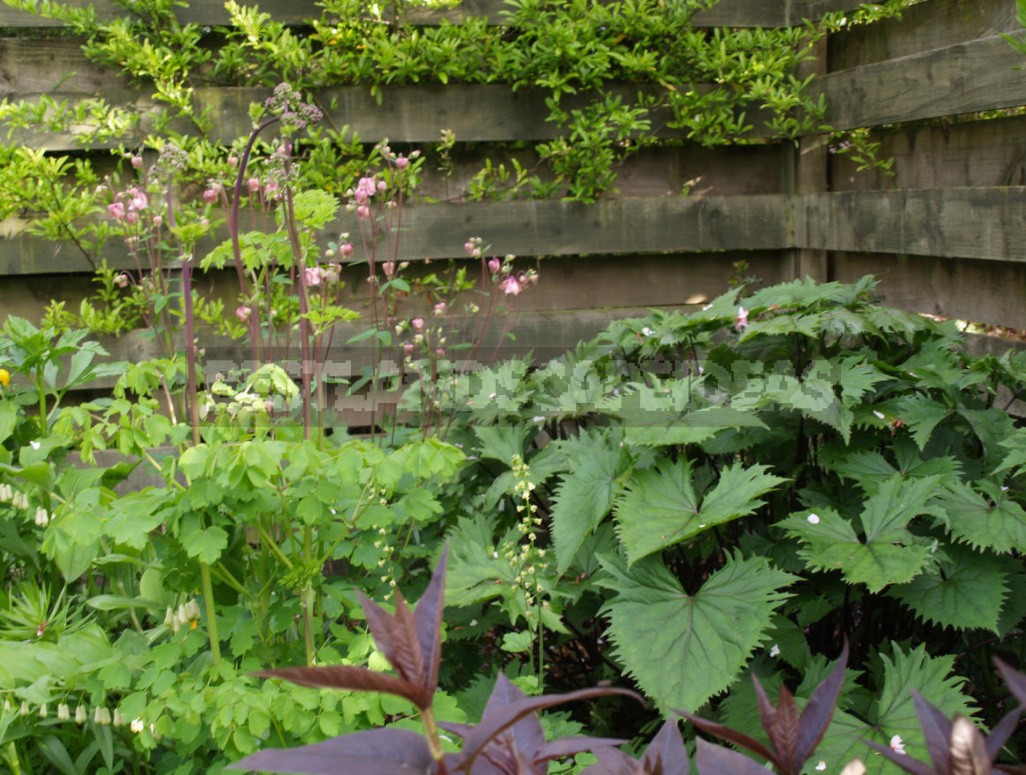 What to plant next to it
Openwork smoky inflorescences of Thalictrum allow you to select almost any plant that has similar requirements for the place of growth as a companion. These can be plants:
with vertical inflorescences,
with drooping verticals,
with flat corymbose inflorescences,
with lush paniculate inflorescences,
endowed with flowers of unusual shape.
As companions, perennials with large flowers of regular shape (clematis), with inflorescences‑balls (Allium sphaerocephalon), as well as bearing inflorescences of a similar light purple shade (Perovskia abrotanoides, lavender) are perfect.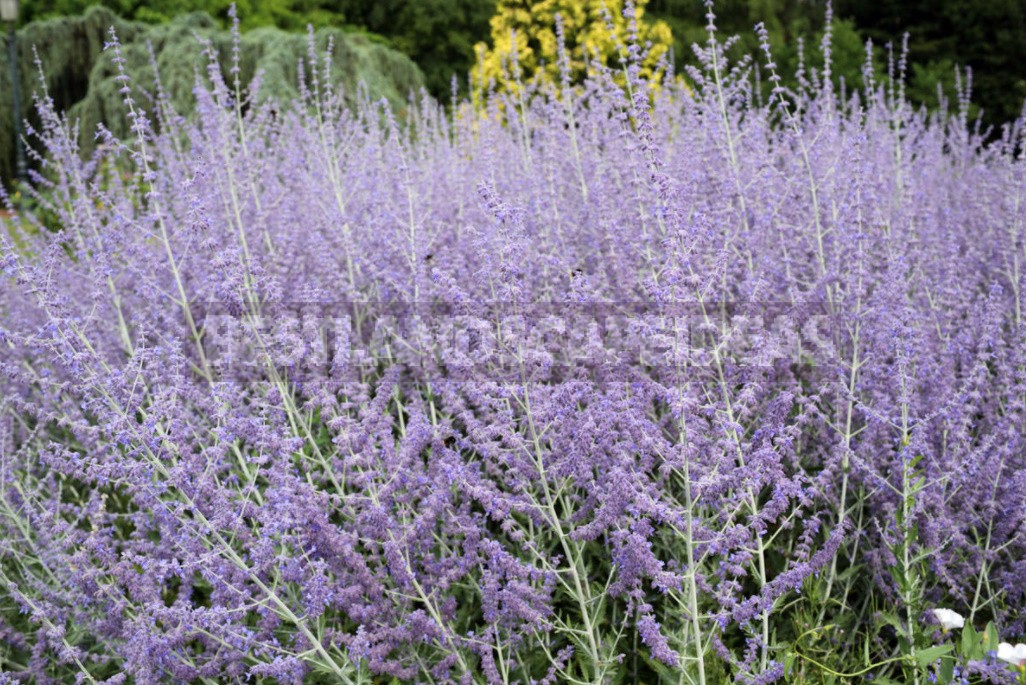 Thalictrum is good not only in mixborders with traditional perennials, but also in new wave flower beds, natural meadow compositions, imitation edges, etc. Their inflorescences are beautiful in the cut, in the apothecary's garden, attract bees and are simply irreplaceable when creating a butterfly garden.
If you have Thalictrum growing in your garden, be sure to share photos of your flower beds featuring these modest beauties.